Wednesday, February 28, 2007
NEW VIDEO: SHE'S LIKE THE WIND - LUMIDEE FEATURING TONY SUNSHINE
Remember the chubby Hispanic/Puerto Rican chick who came out with the infectiously catchy

Never Leave You (Uh Oh)?

She was also the chick that got widely critisised for her lack of singing talent. Well

Lumidee

is back with a brand new track which premiered this week called

"She's Like The Wind".

It is a remake, and I hate to admit this but I am feeling the HELL out of this song, only because of

Tony's

part. In fact, when I first heard the song on the radio, I thought it was HIS song because he has more parts.
On this track, Lumidee has ventured out into RAPPING, and we all know why don't we? But then again, she was allegedly supposed to have come out as a rapper to begin with. Her new album

UNEXPECTED

drops 4/3/2007 and it boasts collaborations with

Snoop Dog, Jim Jones, Shaggy

and

Pitbull.
Labels: LUMIDEE
CONTINUE READING THIS POST ....
posted by Toya @ 6:15 PM |

NEW MUSIC: WILLING WOMEN - RIHANNA & NICOLE SCHERZINGER
Last week, I reported that

Rihanna

and

Nicole Scherzinger

came together in Boston to record a new single for

Secret

deodorant entitled

'Willing Women'.

You can hear the single right here. I would describe the song as electronica R&B, and it's definetely a song that I'm currently digging! It's feel-good dance music. The song was produced by

Sean Garrett:
Rihanna has also been taking voice lessons off her

Unfaithful

collaborator

Ne-yo

for her new album which is set to be released this summer:
"He is such a genius,"
the
Barbados-born beauty said recently.
"I've never had vocal training, so when I'm in the studio, he'll tell me how to breathe and stuff. And I'm like, 'What?' Like he'll call out these big fancy words: 'OK, I want you to do staccato.' And I'm like, 'OK, I don't know what that is.' "
After working together on A Girl Like Me, Rihanna spent the week of the Grammys writing songs for the follow-up with Ne-Yo. "I read through the lyrics, and I'm like, 'What are you thinking? What is going through your head?' " Rihanna recalled. "I just have to stop sometimes and be like, 'Ne-Yo, OK, tell me why you wrote this song.' Because I don't understand how he comes up with certain concepts and he just blows me away sometimes. He's just insane."

Rihanna has also worked with Stargate (Beyoncé) and Evan and Carl (Kelly Clarkson), who first discovered her, as well as hitmaker Sean Garrett.

"He is crazy with the melodies," Rihanna said. "I can't keep up sometimes. He will fit five words into one second and you're supposed to get it all pronounced. And I'm like, 'OK Sean, we can't do that.' He's crazy."

Rihanna also has studio time booked with Timbaland and Will.I.Am and is hoping to reel in Polow Da Don (Pussycat Dolls) and Andre 3000.

"His style is so amazing to me," she said of the latter. So far, the new music is going in a different direction for Rihanna. "Not on purpose," she said, "but I just want to hear something fresh." Fresh and mostly uptempo. "I think that's where I want to go on this one," she said. "You feel different every album, and [at] this stage I feel like I want to do a lot of uptempo [songs]." I want to keep people dancing but still be soulful at the same time." Rihanna is recording most of the album in Los Angeles, where she is also taking acting classes. "Movies is definitely something that I'd love to do," she said. "I love movies like 'The Matrix' and 'Underworld.' I'm a crazy person." I actually respect her for taking voice lessons because when you listen to her sing, you know she's not that great a singer but what makes a good musician is that they acknowledge their flaws and they go the extra mile to improve themselves, so good for her and I look forwards to the upcoming new music.
CONTINUE READING THIS POST ....
posted by Toya @ 4:35 PM |

UPGRADE U & BEAUTIFUL LIAR: SHORT CLIPS
Access Hollywood

has managed to get hold of two of

Beyonce's

new video's -

Upgrade U

&

Beautiful Liar.

Upgrade U is reminding me a lot of

Mariah Carey's

"Honey"

(the dance sequence) and

Jennifer Lopez's

"Waiting For Tonight".

Both video's are set to premiere TONIGHT on

BET.

Beyonce is shooting a video for EVERY song for her re-released album B'Day, out 3rd April. As for Beautiful Liar, you can almost NOT tell Beyonce and

Shakira

apart! They can pass for sisters! Check out the footage below!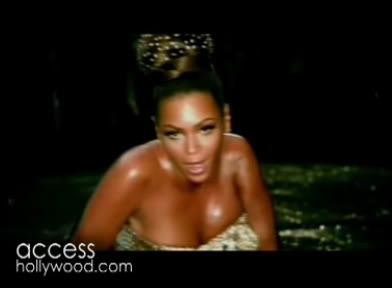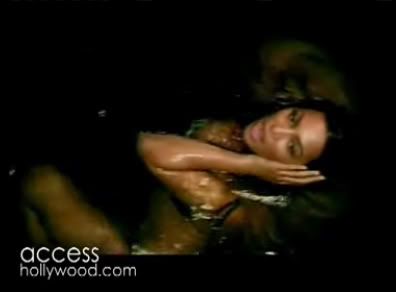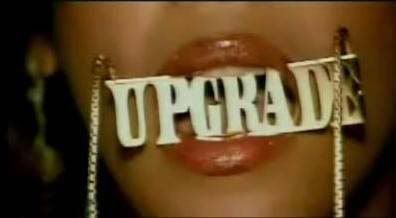 And here's a lowdown of some of the video's that she has shot. The

Green Light

video is said to be hot. In one scene of "Green Light", she is rocking out with a guitar and she has on the sexiest lingerie and this long wavy wig. But overrall, the choreography, the styling and energy is said to be empowering. In another review, the Green Light video is stated to be the hottest music video of her career. There is also a comparison to the

Check On It

video as in this video she rocks four different looks:

"The video is soooo colorful"

writes one reviewer

"Beyonce has on a tight red dress laying on a piano singing then she has another look where she's wearing hot pink lipstick, brown hair with tight curls at the end of her shoulders and a white two piece outfit. She sings the bridge with this look. Beyonce is also playing the guitar in the video too. She's also spinning around at the end of the video so fast that you think the camera man sped up the shot but its actually bee doing that. and then she stops at the end of her spinning (which is at the end of the song) and poses and then the video ends".



The

Get Me Bodied

video is stated to be the extended version. In the lyrics Beyonce says "my three best friends", and they supposedly show

Solange, Michelle

and

Kelly

under an umbrella. Then later in the lyrics Beyonce says "Do an old school dance", Michelle is doing the cabbage patch dance. The choreography is said to be really "fresh and slick"! The video starts off with beyonce writing (as the song reads...9-4-81 B'day) She is writing it on a mirror with red lipstick.

The

Suga Mama

video is said to be very simple and she is alone in the entire video. She is working the hell out of TWO stripper poles.

Lastly,

Kitty Kat.

The video for this sees Beyonce moving around on the floor in a cheetah print jumpsuit.
CONTINUE READING THIS POST ....
posted by Toya @ 3:57 PM |

Tuesday, February 27, 2007
NEW VIDEO: GIVE IT TO ME - TIMBALAND FEATURING JUSTIN TIMBERLAKE & NELLY FURTADO (WORLD PREMIERE)
The video for

Timbaland's

new single

Give It To Me

premiered yesterday evening. It features

Nelly Furtado

and

Justin Timberlake

who have all teamed up once again after they all made an appearance in Nelly's

Promiscuous

video. And Timbaland has been doing a lot of cameo's in both of their video's lately.
I think this song is mad hot. This is the track that was widely rumoured to be a diss record to
Janet Jackson
(Justin's verse) after she talked about him on a recent chat show.
CONTINUE READING THIS POST ....
posted by Toya @ 11:14 AM |

NEW MUSIC: AMOR GITANO - BEYONCE FEATURING ALEJANDRO FERNANDEZ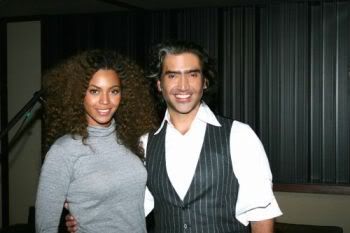 Another track has leaked from

Beyonce's

re-released album B'Day and this time, it is a duet that she did with Mexican folk singer

Alejandro Fernandez.

The track is the theme song of the new telenovela, "Zorro" La Espada y la Rosa.
[Listen]
In other Beyonce news, supposedly she will be on

TRL

Wednesday to debut the video for

Beautiful Liar

feauturing

Shakira.
[Listen]
CONTINUE READING THIS POST ....
posted by Toya @ 10:58 AM |

ANTONELLA PORNO PICTURES HAVE LEAKED
If this hoochie doesn't get kicked OFF

American Idol,

then it would be sheer racism on their behalf.

Corey Clarke

got kicked off for an assault charge and

Frenchie Davis

was kicked off because she posed topless for a porn website in a bid to pay off her tuition fees. It's not like we'll miss the bitch anyway.

Paula

said she was "pretty" but the chick isn't touching ANY of the raw singing talent that the other girls have. Boo-hoo!
Her boyfriend allegedly leaked the pictures because she dumped him just before she made it to the Hollywood rounds. If you want, proceed to see the NSFW images but you have been warned!
CONTINUE READING THIS POST ....
posted by Toya @ 10:27 AM |

PRE-OSCAR & POST-OSCAR R&B BONANZA: JENNIFER WON!!!!
So last night's big ceremony was the

79th Academy Awards

and I sat up during the early hours and watched the show. Though I couldn't keep up because it was late and I had to go somewhere the following morning. But I did catch half of the ceremony. I am glad

Eddie Murphy

didn't win shat. I am PROUD of

Jennifer Hudson

who DID win an Oscar - a BLACK WOMAN from Chicago to win an Oscar on her first try is BEYOND AMAZING. I wonder how

Simon Cowell

is feeling now since her

American Idol

stint when he told her she didn't have much depth?
Jennifer's career has gone from strength to strength. She has won award after award, has been honoured at damn near every party, contributed to black history by getting the March

Vogue

cover and now her Oscar win!!!
So massive congrats to her. I saw
Dreamgirls
a couple of weeks ago and Jennifer OWNED that movie.
In light of Jennifer Hudson's Oscar victory, she performed with her co-star
Beyonce
at the ceremony:




Spectacular!

But the biggest Oscar disappointment of all was the frocks. When you're attending an event as big and prestigious as The Oscars you are supposed to come with it in the fashion stakes but NOBODY did. Not even glamour puss

Jennifer Lopez.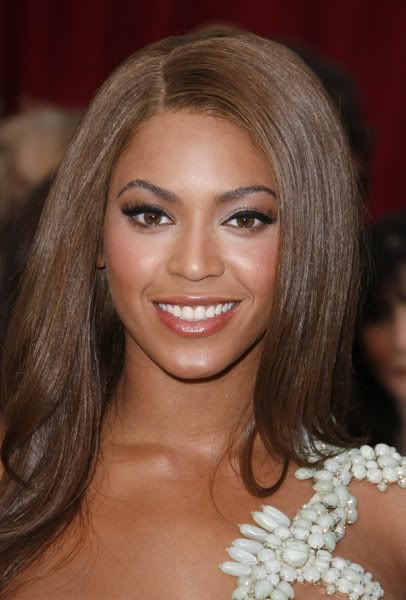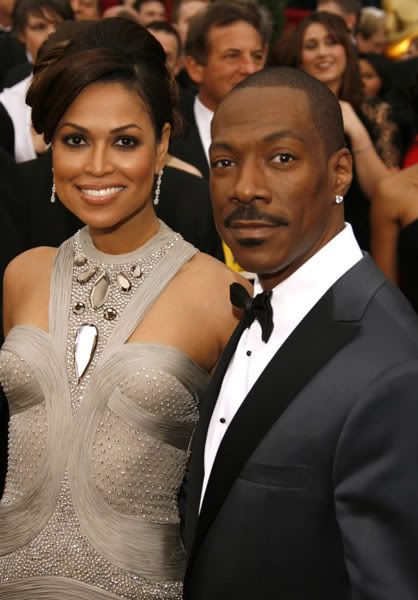 J

ennifer Lopez, Beyonce Knowles, Jennifer Hudson

and

Tracy Edmonds

were all fashion no-no's at last night's Oscar ceremony.

Fabulous R&B chicks

Christina Milian, Rihanna

and

Tatyana Ali

all attended

Vibe magazine's Pre-Oscar party.

And because I love

Diana Ross,

I thought her daughter

Tracee

deserved a small stint on here as she too looked fab: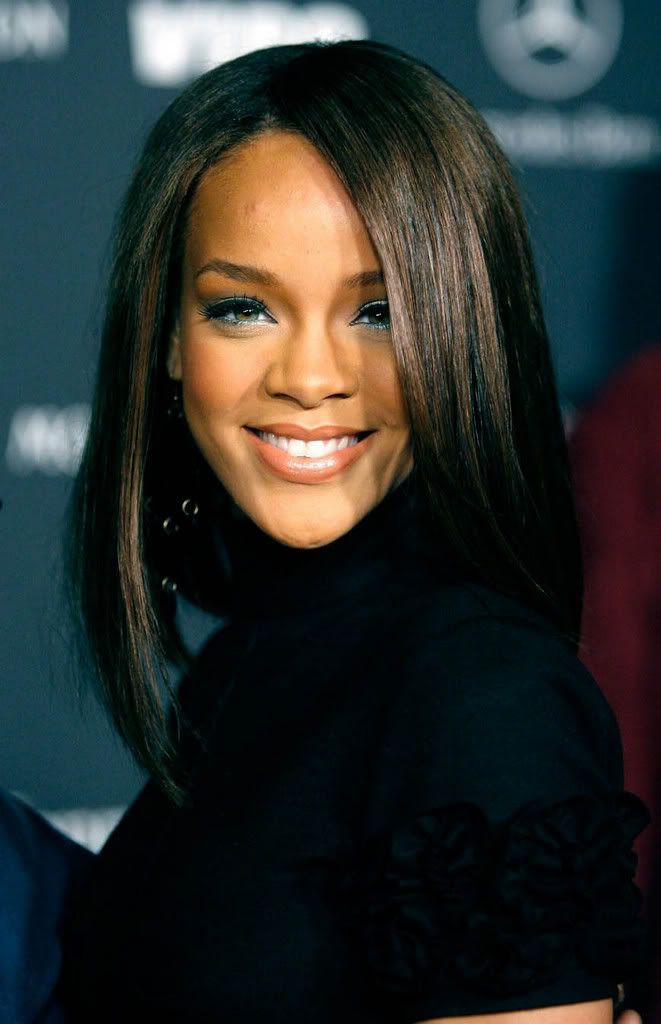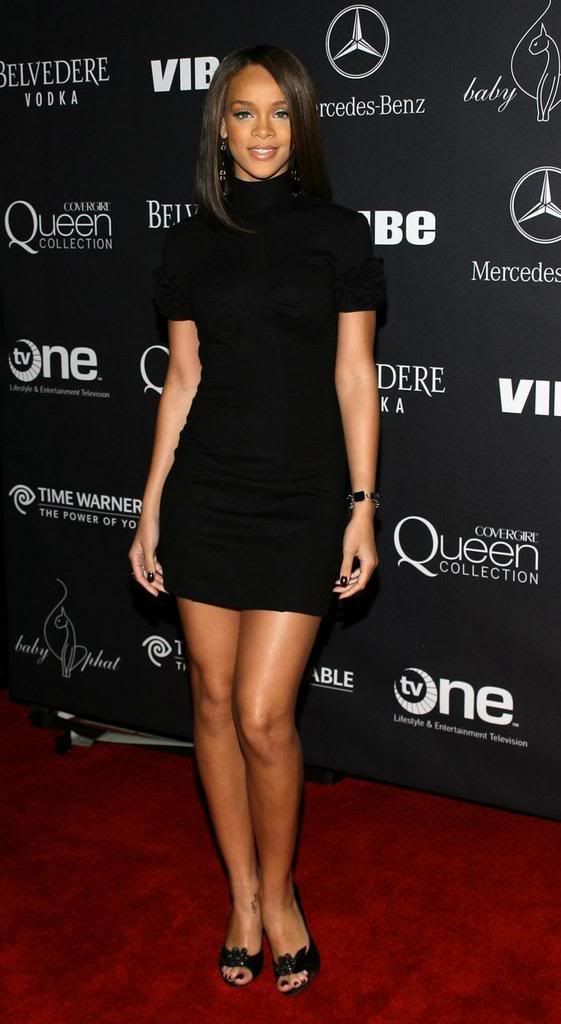 Seems like Christina Milian has been adopting her fashion sense from Rihanna. Didn't rihanna wear the very same dress at some

T-Mobile

party a couple of months ago but in light blue? Nevertheless, she looked hot.


Beyonce attended

'Giorgio Armani Celebrates the Oscars'

with an exclusive fashion show of the Armani Prive Spring/Summer 2007 couture collection at the Green Acres Estates: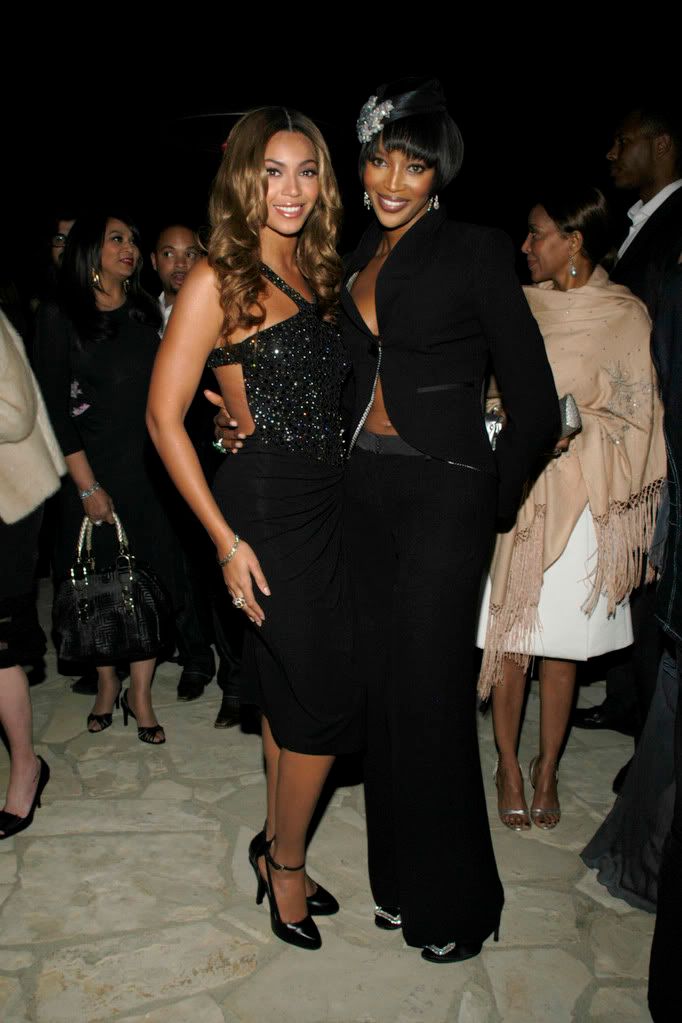 I love the shoes, but why did she go back to the lighter shade of hair? Dark hair accentuates her beauty so much better. Ah well. It was only a matter of time. She hung out with the likes of

Naomi Campbell, Penelope Cruz

and

Leonardo DiCaprio.



But the Oscars was proving a little too tricky for our favourite R&B queen to shine: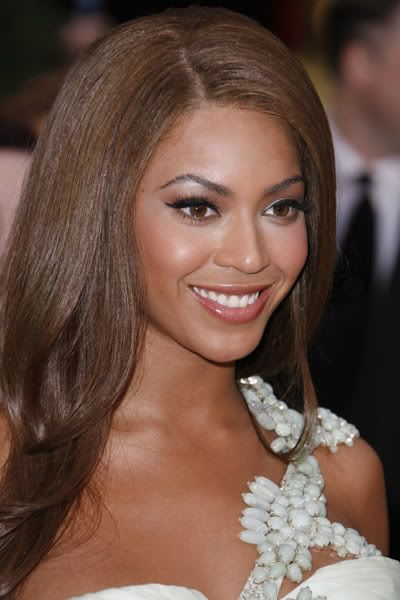 Her Armani dress was ugly, the hair was a little too plain and could have been styled to more sophistication and the shoes were so-so. She looked really pretty in the face but I just wasn't feeling her whole get-up.

And if you thought Beyonce looked disappointing, Jennifer Hudson should have been arrested for fashion crimes against humanity:

Dear dear me.
Where did Jennifer Hudson's dress come from? The

House of Do It Wrong?

I would not have been surprised if

Tina Knowles

had anything to do with this at all. And the little tight up
metallic snakeskin bolero
jacket was just laughable. How tacky for a gown to have pockets. The chick looked like a lil raggamuffin dressed in faeces which is a rarity because Jennifer is usually on point. I loved her eyebrows though. They were well done. It were just a low down dirty shame that not much immaculateness was put into her outfit. During her Oscar moment, she looked really bad. Dried toast anyone?

Fashion guru Jennifer Lopez didn't look any better: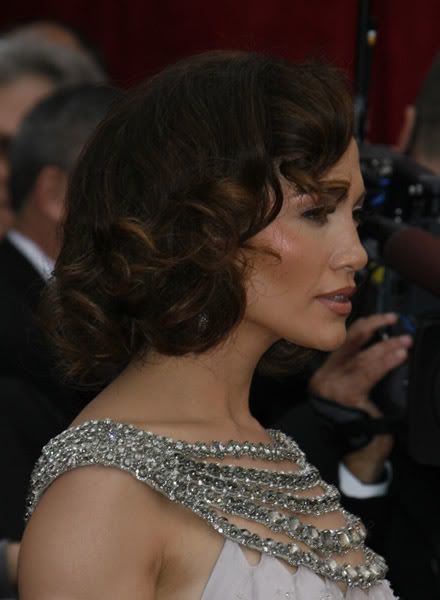 The hair made her look mad old and the fact that her face is starting to age anyway was not a good look. Jennifer looked absolutely gorgeous last year when she attended the Oscars but this year was a big no-no. And the dress looked like she was auditioning for a Shakesphere role. She is beginning to look a lot like her mama Guadalupe and that's not a good thing.

Earlier today,

Mary J Blige,

her hubby and

Oprah Winfrey

attended the

2007 Vanity Fair Oscar Party

hosted by

Graydon Carter:
I guess Mary has her regrets about getting those tattoo's as they are almost covered. Of course you can still see them but they are faded with make-up or something I don't know. I am glad anyway because they looked ghetto especially for a woman of her age.

And just to round things up:


Oscar party galore once more.

Christina Milian

continues to enjoy the moment. I love those

Mowry

twins. They are so purty.

Tamera

has been eating REAL good I see and I find it suspicious that

Ray-J

and his ex

Kim Kardashian

are turning up everywhere. I guess to plug that seedy little sextape of theirs.

Lil Kim

looked a hot mess as usual. Only Lil Kim can make Gucci look preposterous.

CONTINUE READING THIS POST ....
posted by Toya @ 1:26 AM |

Name: Toya
Home:
About Me:
See my complete profile


SUBSCRIBE TO MY RSS-FEED:

Contact Me
Email: toyasworld2007@yahoo.com
Navigation
DONATE TO THE CAUSE:
R&B Hotness!
Previous Post
Archives
Shoutbox
Fansites