Monday, December 31, 2007
NEW YEAR WISHES....
I want to wish everyone a happy new year. I am still putting the finishing touches to my site so it wont be up until tomorrow at around midday British time. But this is going to be my last ever post on this blog. I am going to miss it loads! I will try to have it up before then though.
I am still having a couple of problems but the wait will be worthwhile. I'll see you guys tomorrow! Right now I am getting ready to leave because I'm going out to celebrate. Once again, happy new year to you guys! 2008 will be ours! See you guys tomorrow!
CONTINUE READING THIS POST ....
posted by Toya @ 11:44 PM |

CELEB SPOTTINGS: R&B SINGERS OUT & ABOUT ....
Beyonce and her sister Solange attended Jay-Z's 40/40 opening on Sunday night. Lots of folks arrived to support and celebrate the special occasion: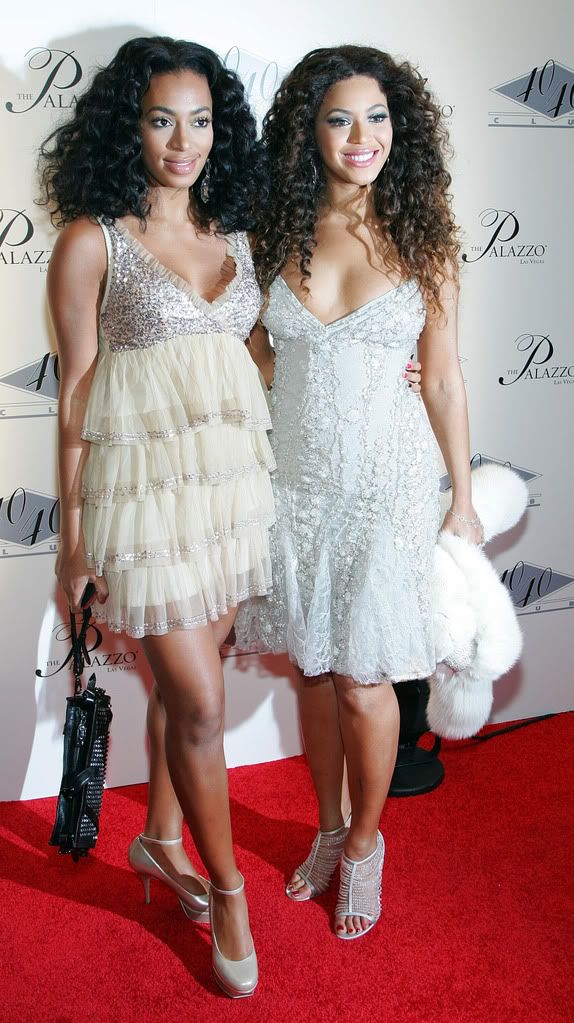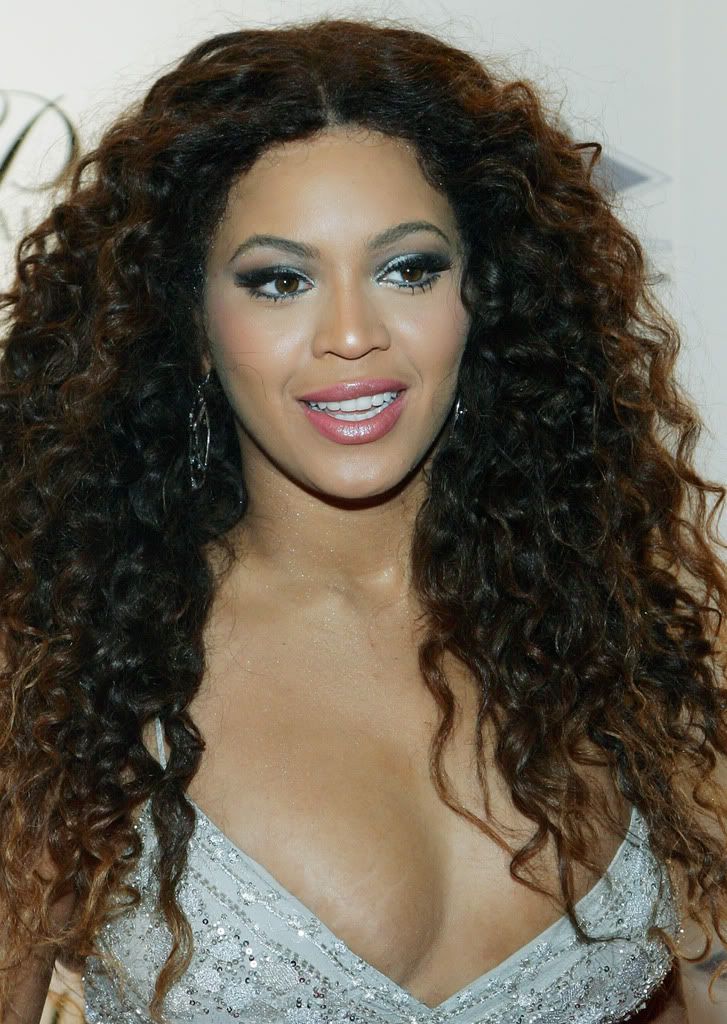 They both looked cute. They are looking more and more like sisters when in the past you couldn't even tell they were related. At one time it was like looking at Jessica Rabbit and Gonzo. NO LIKENESS at all. So having said that, Solange has come a long way. Check out who else attended after the cut.
Another R&B singer who attended was Robin Thicke and his father Alan: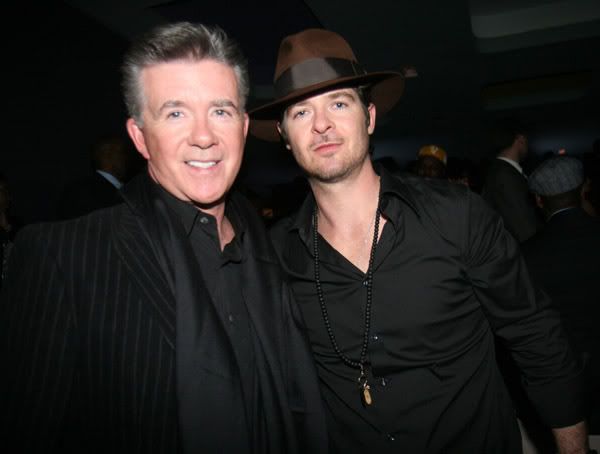 Robin looks a lot like his dad.

But here's a sight that would have your eyes bleeding sore. Michael and Janet Jackson's father Joe decided to come out of his rocking chair to hit up the event: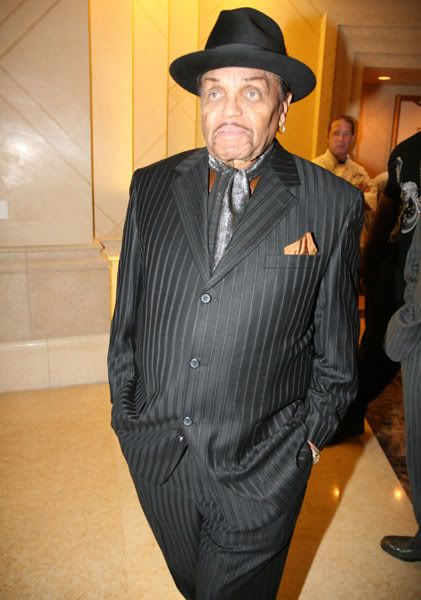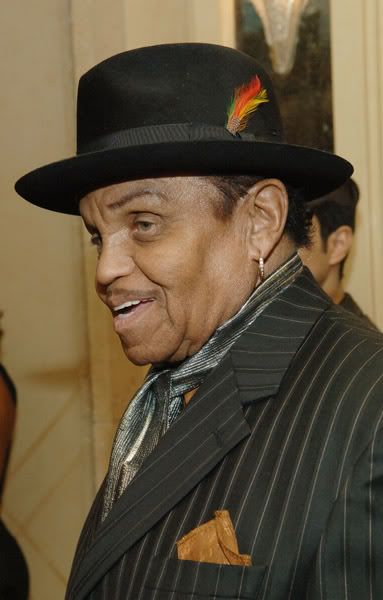 Yikes. He makes the boogieman look kind. Seriously. I see he still enjoys acting like he is 60 years back in time. Nice earrings and all.

Beyonce was living it up: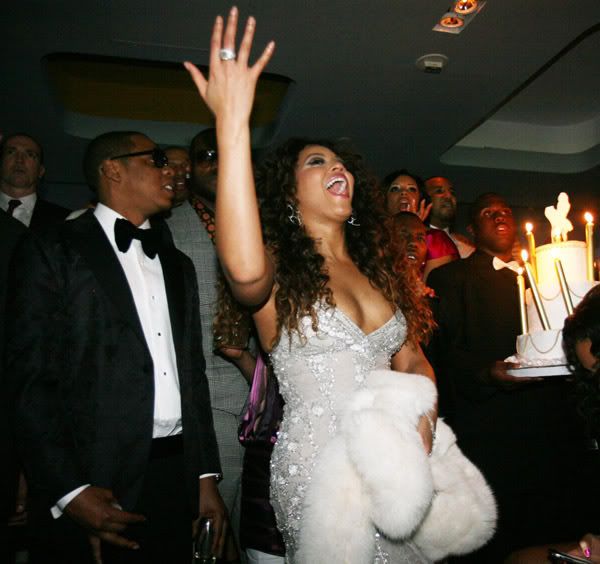 Well, if I had a man of Jay-Z's calibre, my ass would be shouting out loud from the rooftops as well. You can't hate on Jay-Z at all. The man's hustle game is ON POINT.

R&B singers Mary J Blige and Ne-yo was there too:




Ne-yo looks so damn fruity, it aint even funny. Mary looks like hell. She has been looking like a 70 year-old woman lately. Damn.

Mariah Carey and her dog was spotted shopping in Aspen this past weekend: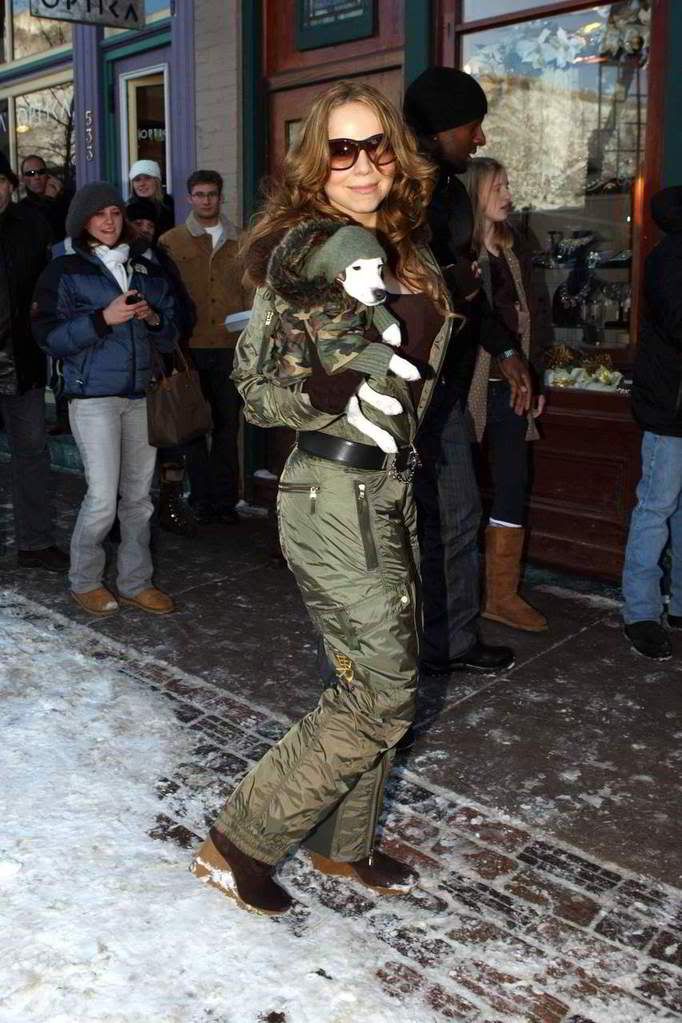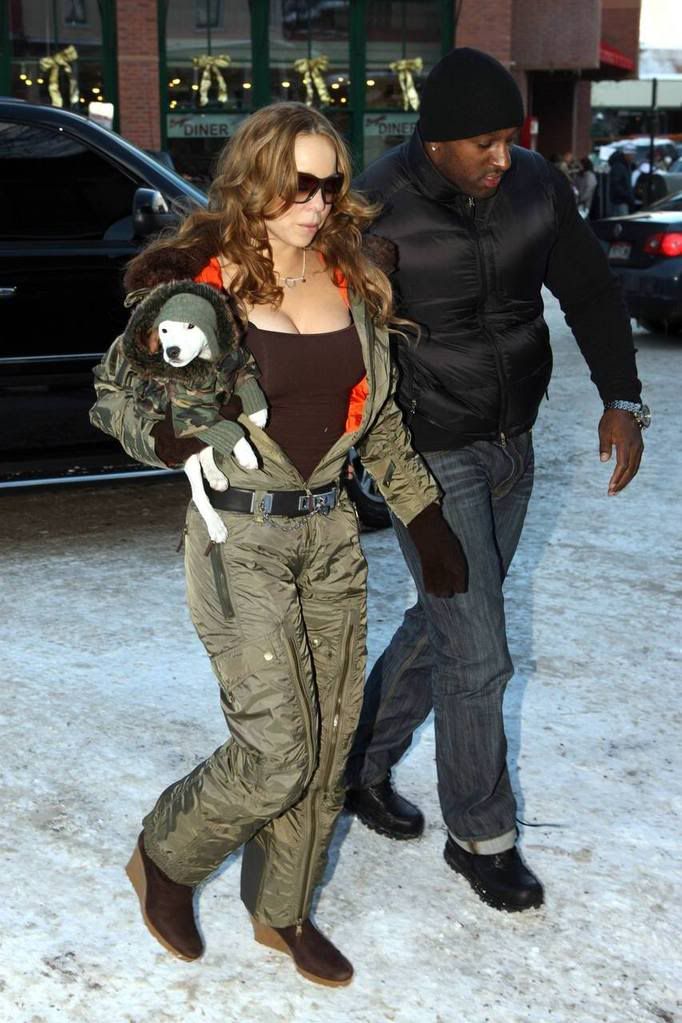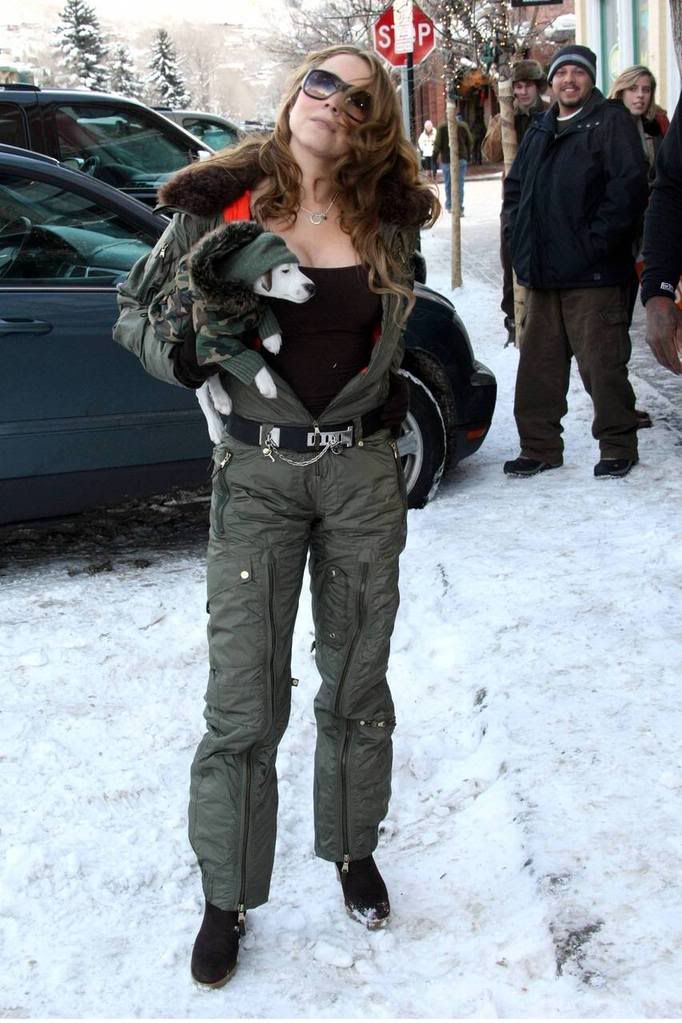 I didn't even know adults still wear an all-in-one coat in this day and age. Mariah's dog looks really sad.

But the atmosphere was a far contrast for Leona Lewis when she was spotted enjoying her Caribbean vacation with her fella Lou: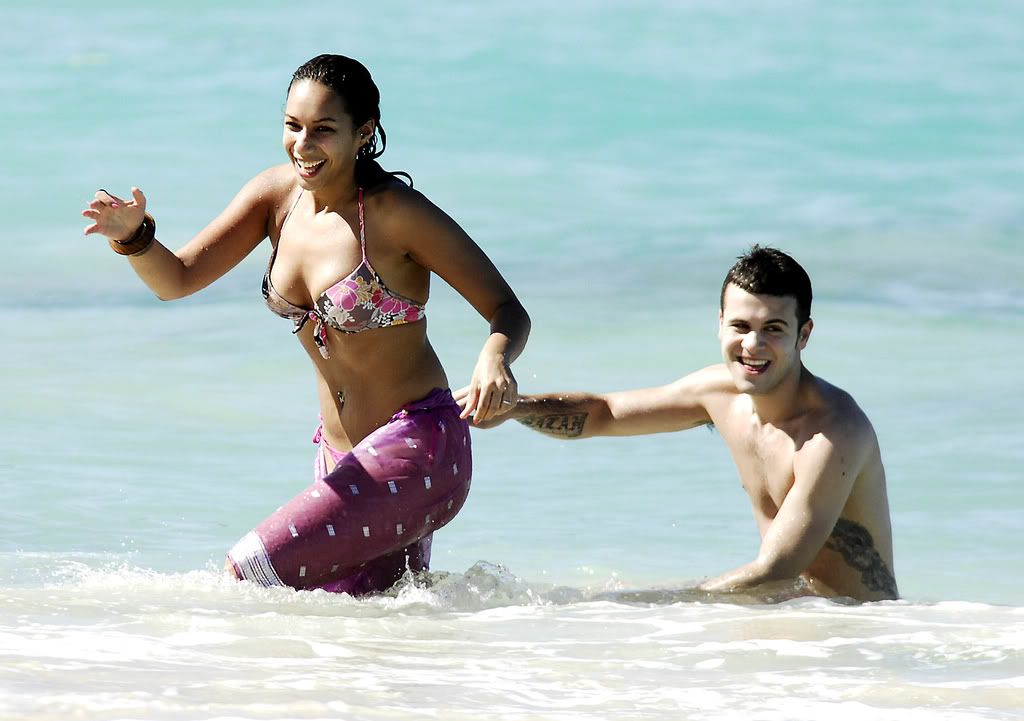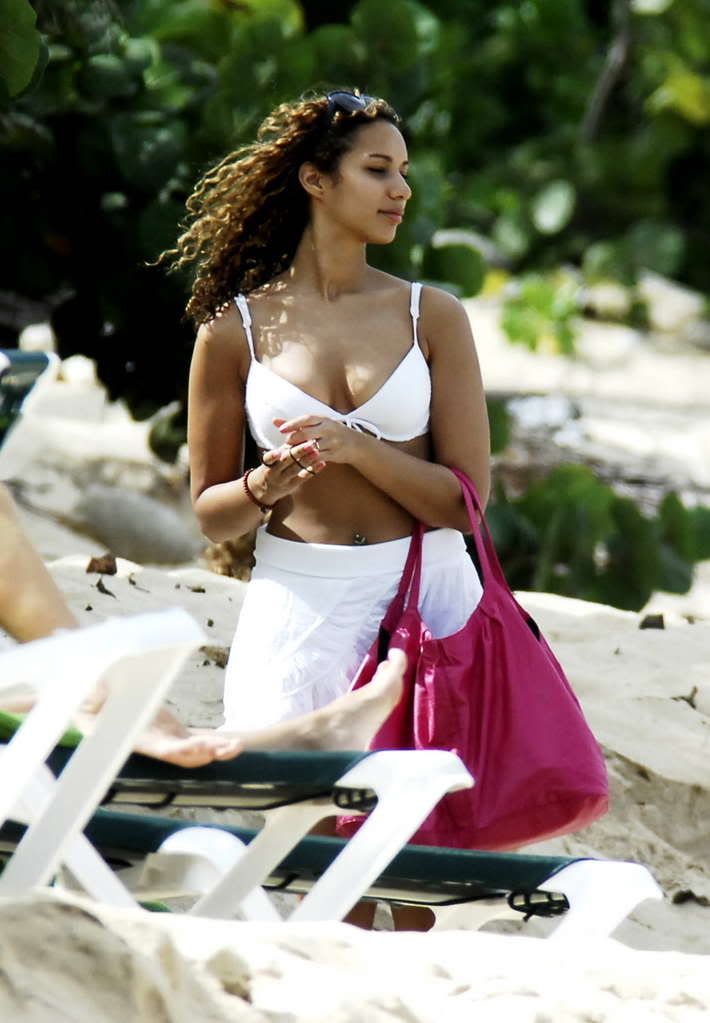 She looks great. She'd better make the most of her vacation though since she'll be launching in America this month. Things are about to get crazy.

Pussycat Doll Nicole Scherzinger was spotted at LAX airport: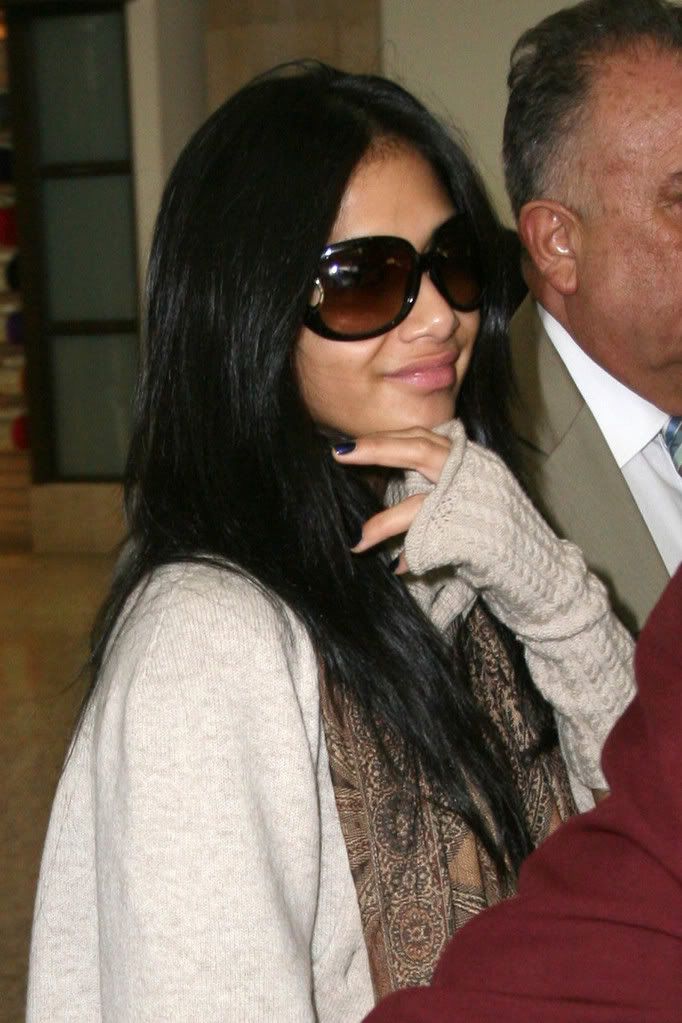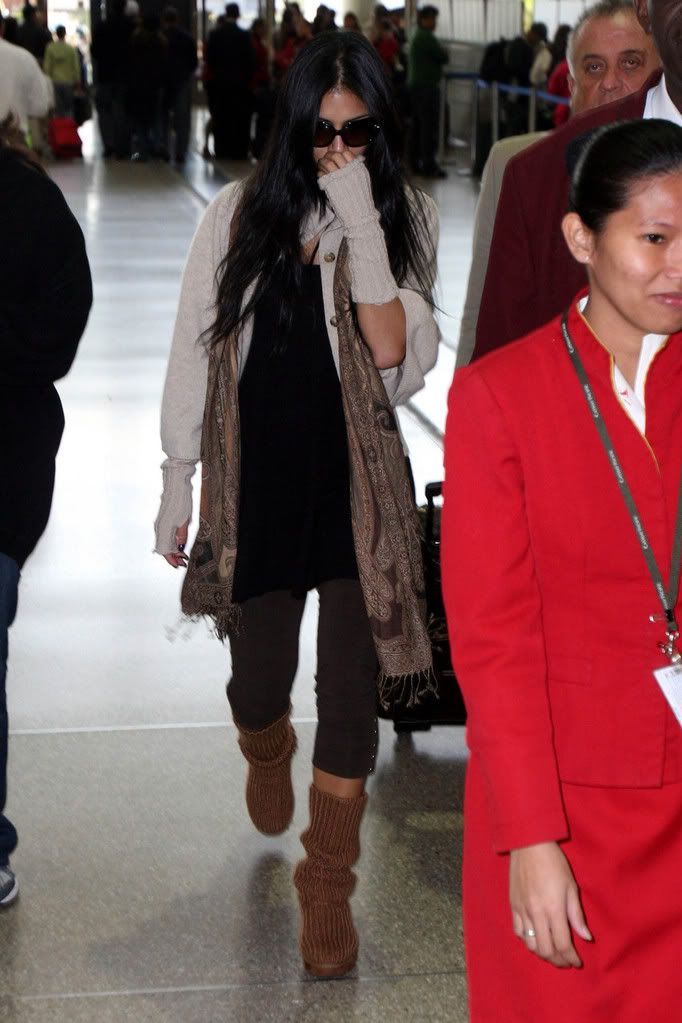 What is wrong with her mouth? And what the hell is she wearing?
Labels: BEYONCE KNOWLES, LEONA LEWIS, MARIAH CAREY, MARY J BLIGE, NE-YO, NICOLE SCHERZINGER, ROBIN THICKE, SOLANGE KNOWLES
CONTINUE READING THIS POST ....
posted by Toya @ 11:34 PM |

JANET'S PHOTOSHOOT WITH PRESTIGE HONG KONG....
Japan is getting the first rendition of love from Ms
Janet Jackson
as she poses it up for their publication
'Prestige Hong Kong':
The photoshoot is sexy but tasty. I mean, when you get to a certain age, that is where you need to exercise your limits. I am glad there are no tits on display. I think she should keep that up. I TOTALLY dig these photo's which were shot by
Mark Liddell.
You can read the whole interview by
CLICKING HERE.
Labels: JANET JACKSON
CONTINUE READING THIS POST ....
posted by Toya @ 11:30 PM |

Sunday, December 30, 2007
TOYA'S WORLD 2007 AWARDS....
With less than 48 hours before we say a final farewell to 2007, I thought I'd do one of those Award thingies like what many blogs have been doing lately. Everybody has had their highs and lows of the year through and through, so here's mine:
BIGGEST WTF OF 2007:
Well, of course the recent

Chris Stokes

molestation controversy is one to be taken into consideration but nothing beats

Britney Spears

going into meltdown when she shaved off all her hair back in February:
That, as well as her tragic

VMA

performance back in September, and losing custody of her kids. But the shaving head incident wins this hands down! Maybe 2008 will be a better year for Britney. Who knows? Maybe she'll finally decide to get her act together.
HOTTEST MUSICAL COUPLE OF 2007:

Well, of course it's going to be

Beyonce

and

Jay-Z.

They get this every time: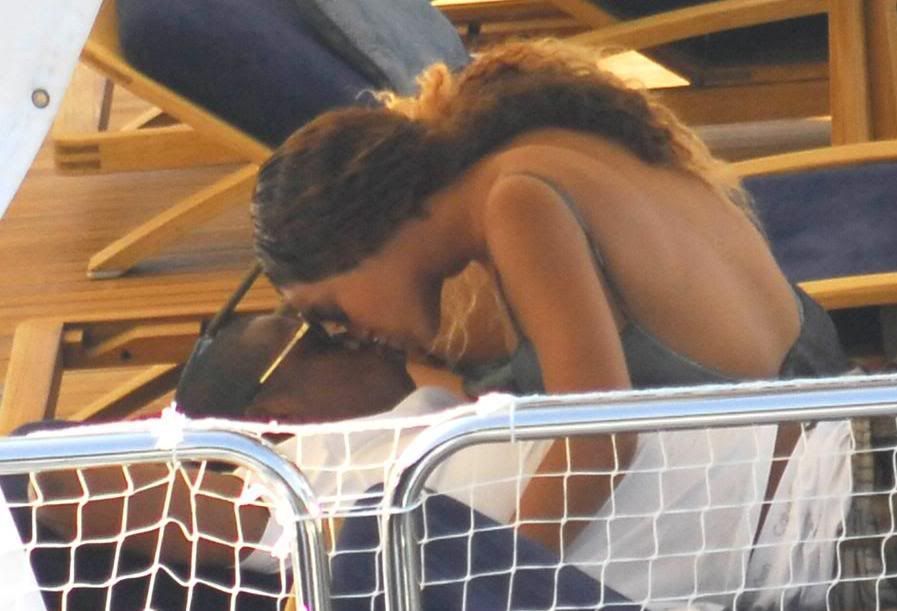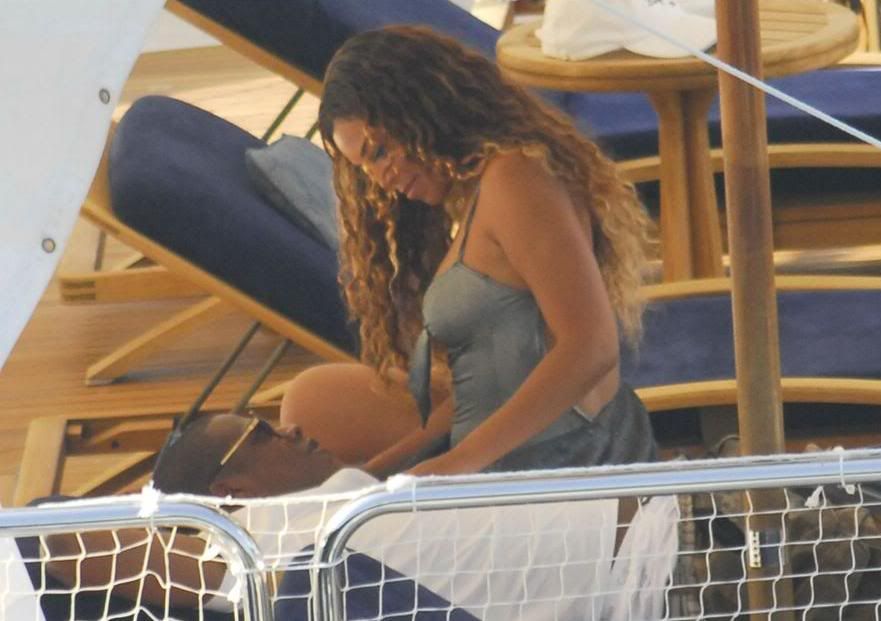 Jay-Z is not hot physically but his money, bank balance and his business savvy credentials is what makes him hot, not to mention he's dating one of the most beautiful women in music right now. Of course he knows this. How many times am I going to hear that

'hottest chick in the game'

line? These two are no doubt the most powerful couple in not just music but show-business as well.



HOTTEST MUSIC VIDEO OF 2007:

Last year it was

Promise

by

Ciara.

The video AND the song was the hottest but this year I got to give it to

Rihanna's

Umbrella.

She came HARD with that single big time:




The special effects were creatively innovative and there were lots of nice visuals. I loved the water scene where she is dancing with the waves. They should have devoted more camera time on that. Also, I loved the part where she was butt naked and covered in silver body paint. Although the choreography was very hit and miss, this was no doubt a hot video.



WORST VIDEO OF 2007:

Awww, this is easy. This Award goes to

Britney's

GIMME MORE

video:




Just horrible for reasons that don't even need to be explained. There were so many contenders for this category but Britney beat them all.



MOST STYLIST OF 2007:

Rihanna

has this on lock. There is no one that has taken such a huge risk in completely switching up their image by going hardcore with their style. Rihanna has been spot on over the past couple of months: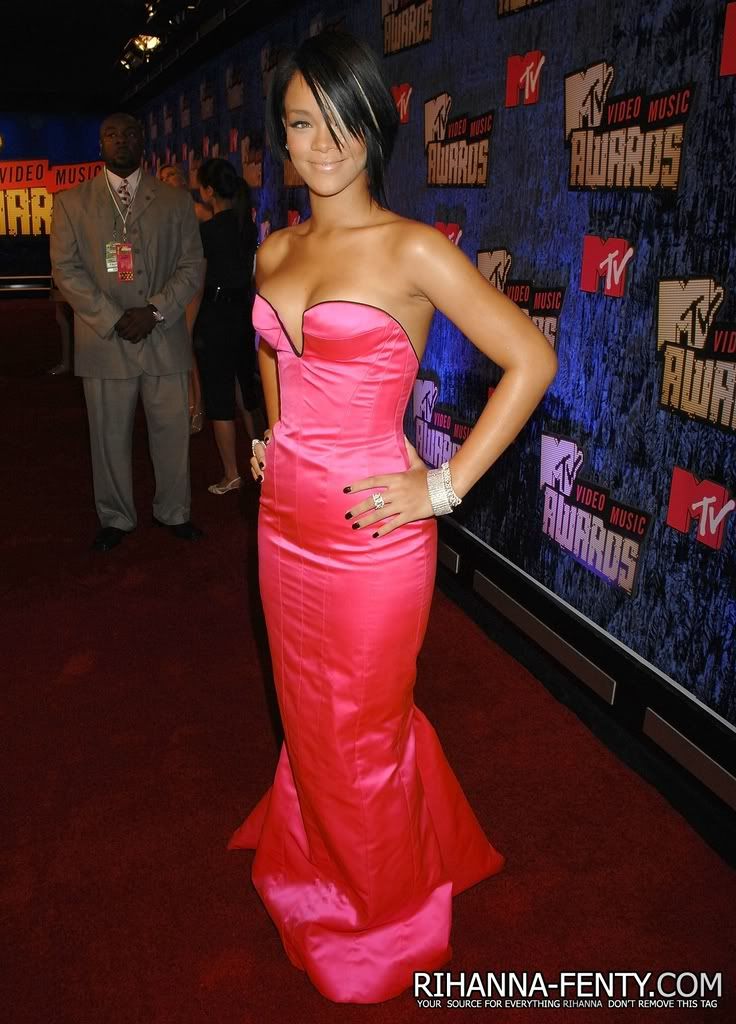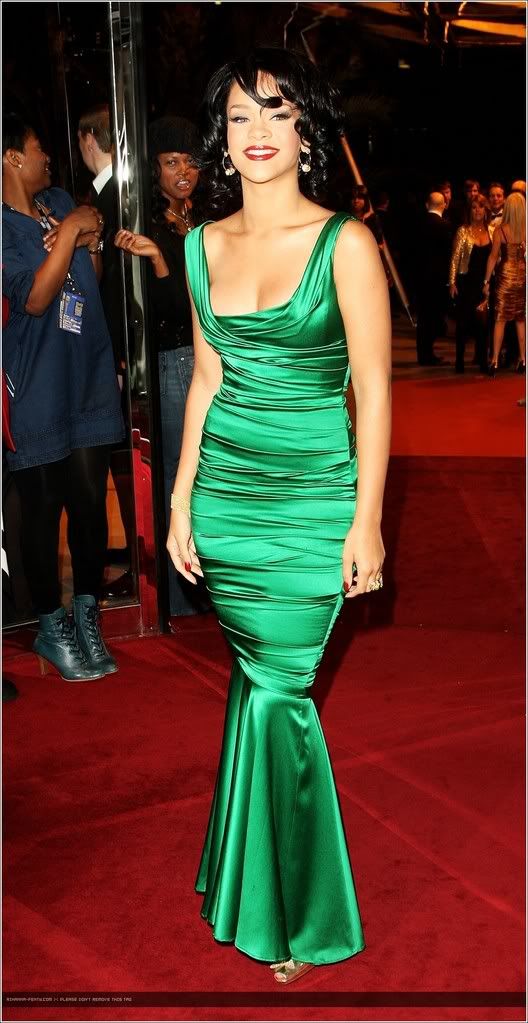 She's gone from the tom-boy baggy-pants wearing songstress to a more sassy and sophisticatedly elegant young diva in the making. She was sick of being seen as a mini Beyonce and she wanted to put a stop to that and that she did! I sometimes like to think she's dressing herself but it's been quite obvious that she is under the influence of a personal stylist. Sometimes it appears to be all a little too contrived.



HOTTEST SONG OF 2007:

UMBRELLA!

Without a doubt, Rihanna's

Umbrella

was one of the hottest, edgiest, ear-catching song of 2007: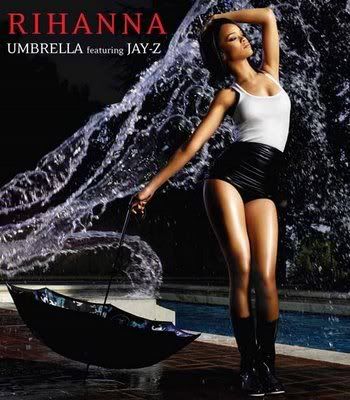 It was also one of the biggest chart stormers internationally. This year was definitely Rihanna's year.



HOTTEST ALBUM OF 2007:

For me I'm going to say

Britney Spears

'Blackout'.

This choice may come as a shock when

Alicia Keys

and

Keyshia Cole

are hot contenders but the production on that album was something serious:



I have become a massive fan of

Danja

and the synth pop vibe mixed in with the urban influences. That direction definitely worked in her favour. Sadly, the efforts of those who put their best work into this project were wasted. Britney could have ruled the world with this album and she totally blew it with the appalling VMA performance and her lack of charisma to promote it.



BIGGEST COMEBACK OF 2007:

Alicia Keys

without a doubt had the biggest comeback of 2007. It's been 7 weeks since the release of new album

As I Am

and she has sold over

2 million

copies already:




Her song

No One

is a smash hit and she is the biggest selling female of 2007. Alicia has had that crack success and it could not have happened to a more deserving artist.



BIGGEST WARDROBE MALFUNCTION OF 2007:

This Award is honored by

Janet Jackson

of course but this year it belongs to somebody. There are so many that I didn't even know where to begin. But I'm giving it to

Beyonce:





Not content with showing

Jay-Z

a sight only HE should be subjected to, Ms Beyonce went and flashed her vagina during her tour,

The Beyonce Experience.

Of course Beyonce stans will say it's a photoshop job but the pic looks pretty authentic to me, and there's only so many excuses you can make for one person.



MOST UNDERRATED ALBUM OF 2007:

I'm inclined to say

Amerie's

Because I Love It

or

Kelly Rowland's

Miss Kelly,

but I'm going to say

Britney's

'Blackout':





All these albums did not get the accolades that they deserved which is truly sad because they were the most solid.



WORST SONG OF 2007:

Nicole Scherzinger's

Whatever You Like

was no doubt the worst song of 2007. It was just pitiful. Even

T.I

who spat on the track couldn't save the song from falling harder than a brick from the sky:



That very same beat was used not only by

Kelis

for

Blindfold Me

but by former

TLC

singer

Chilli

as well for

Straight Jack,

which is that she did. The irony. Not a good way for your solo career to take off. Turns out

Polow Da Don

had shopped the same beat to several other artists so why she chose to release this as the lead single beats me. We had high expectations for the

Pussycat Doll

frontwoman and she just didn't deliver.

Chris Brown's

Wall To Wall

is another one. It was so cheesy, you could actually smell the dairylea through the speakers. But he redeemed himself with

Kiss Kiss

which became very successful and got to no 1 on billboard.



WORST ALBUM OF 2007:

I didn't like the new

Jennifer Lopez

album so I nominate

'Brave':





I'm sure there's plenty more but this is the album that comes to mind when I think about the least appealing album of this year.



BIGGEST GIMMICK OF 2007:

It was definitely the

Kanye West

and

Fiddy

rivalry especially with 50 saying he'll retire if he sells less on the same day he and Kanye released their new albums:



Of course Kanye kicked his ass in sales but it was a clever gimmick, although I saw right through it and PREDICTED they'd be pictured together and I was right. But the alleged Fiddy and

Ciara

relationship was also another gimmick Fiddy has been riding on in order to get his album to sell. Fiddy also credits

Sharon Osbourne

for the new nickname.



BIGGEST HAM OF 2007:

This is a really tough one but I think I'm going to go with

Fantasia Barrino

who had a couple of mishaps this year: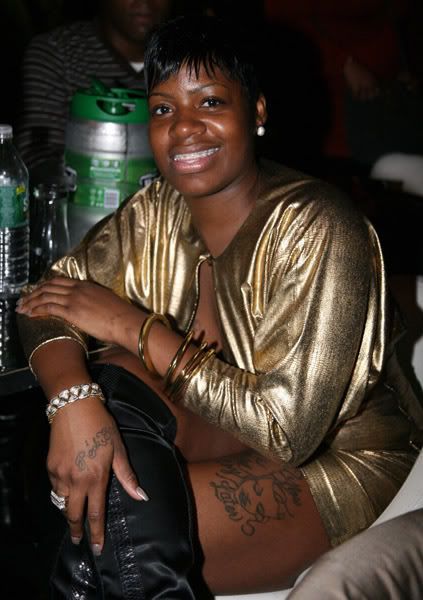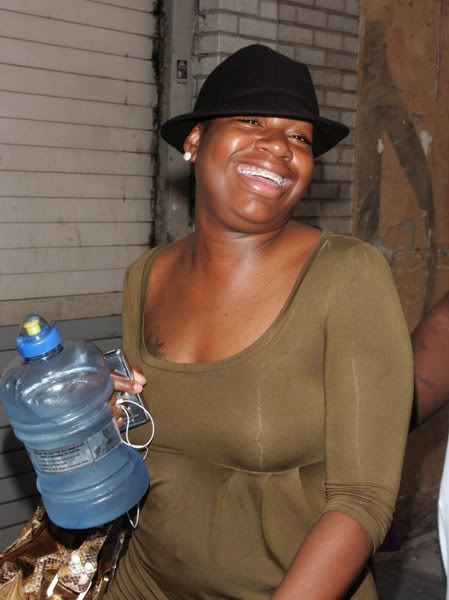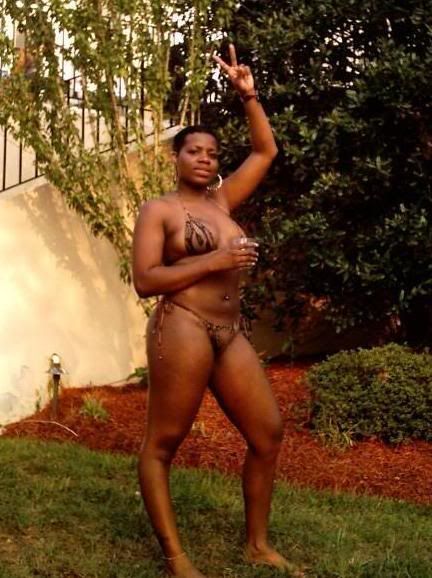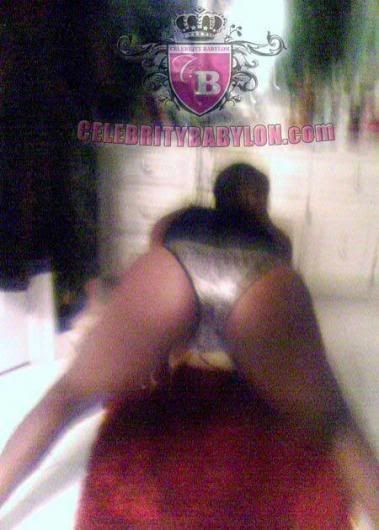 With the last set of images, I don't know what she was hoping to achieve by taking those type of pictures and how they got out to prying eyes is still a mystery. All I know is that such images are enough to turn the most hot-blooded hetereosexual man into a bonafide homo.



BIGGEST FLOP OF 2007:

Jennifer Lopez's

Brave.

I think she had the lowest sales this year for a pop/R&B act:



I didn't think anybody could do any worse than

Kelly Rowland

but J.Lo really did hit a slump. Two other acts that come to mind include

Mya

and

Nicole Scherzinger.





HOTTIE OF 2007:

NO doubt

Chris Brown

was getting some major love this year, especially since turning 18:



At least the older ladies need not feel bad about having a crush on the young and handsome R&B prince. He is still a goofball, but cute with it all the same. Him and

Rihanna

would make such a cute couple.



FUNNIEST MOMENT OF 2007:

Another award that

Beyonce

wins hands down is when she bust her ass at her concert in Orlando, tripped on her gown and fell head first down a hefty flight of stairs:




She got mad respect for picking herself up straight away and carrying on like nothing happened, shaking that wig violently afterwards. Hilarious.

So there you have it folks, the highs, the lows, the madness and the chaos of 2007. The year is nearly over and it's time to wipe the slate clean for many of our big time artists. That said, I hope 2008 is going to be just as interesting. Keep it locked!
Labels: ALICIA KEYS, BEYONCE KNOWLES, BRITNEY SPEARS, CHRIS BROWN, CIARA, END OF YEAR AWARDS, FANTASIA BARRINO, JENNIFER LOPEZ, NICOLE SCHERZINGER, RIHANNA
CONTINUE READING THIS POST ....
posted by Toya @ 7:54 AM |

Name: Toya
Home:
About Me:
See my complete profile


SUBSCRIBE TO MY RSS-FEED:

Contact Me
Email: toyasworld2007@yahoo.com
Navigation
DONATE TO THE CAUSE:
R&B Hotness!
Previous Post
Archives
Shoutbox
Fansites