It seems that my beautiful boo

Craig David

has been taking up permanent residency in the Miami party life. This week, he was spotted at

SET

in Miami, the very spot that he's been lapping up over the past couple of months now.
As long as he doesn't desert rainy Britain for good, I am happy. Just in case some of you are wondering what's going on with him musically, he has been holed up in a Miami studio recording his fourth studio album and word has it that he's hooked up with

Timbaland

and

Dallas Austin

on the new joint. So it's not all fun and play over there.
Spotted in an Atlantic recording studio with her producers

Akon

and

Kandy,

TLC's

Rozanda Chilli Thomas,

was putting the finishing touches to her anticipated debut solo album: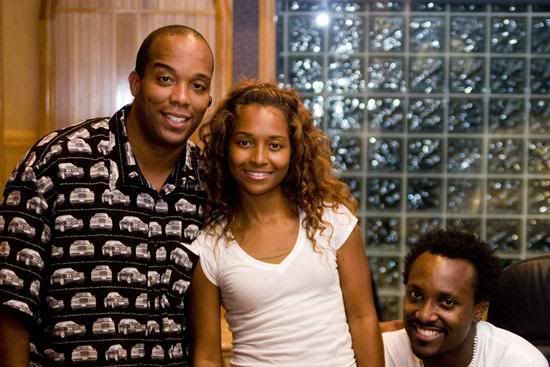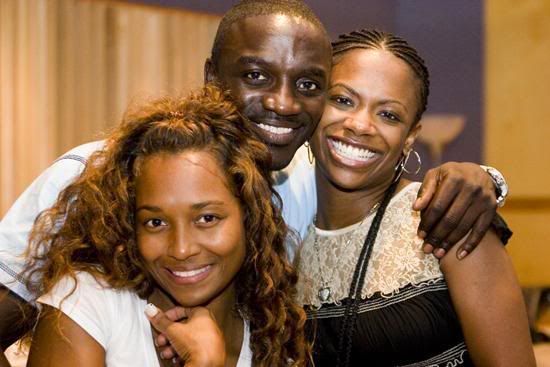 Last year, Akon made the very highly declaration that Chilli was going to blow "
Beyonce
and
Britney
out of the water". So far, I have heard at least 2 rough cuts.
I put one up earlier this year
, and another track leaked last year but don't think that will make the album (or judging by the sound of it I hope not). I expect Chilli to come hard with this album seeing as though she comes from one of the biggest selling girl groups of all time. Chilli is expected to drop the album in the late quarter of 2007 which is when her ex R&B superstar
Usher
is also expecting to drop. Interesting.
Last week,
Robin Thicke
visited FUSE's

"The Sauce":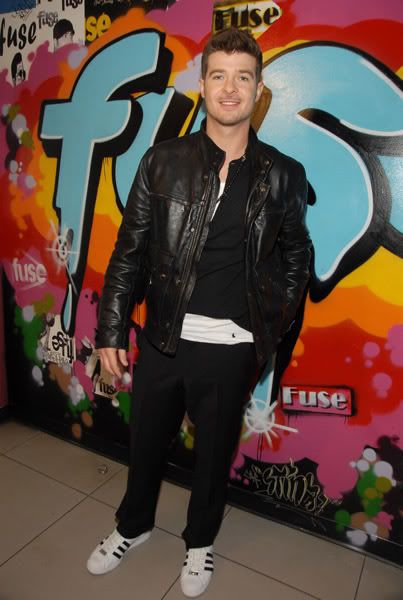 I hope all is going well with his recovery from coccaine addiction. Being addicted to shit like that is never a good thing.
Anyway, Queen

Beyonce

flew into Japan to kick off her Japanese tour. Beyonce's world tour will reach North American on July 6 when the first concert of the leg is held at the Superdome in New Orleans. Beyonce's world tour is being sponsored by

Samsung

and

L'Oreal Paris

and it is called

'The Beyonce Experience'.

The first date of the world tour is April 10 with a concert being played in Tokyo, Japan in which she arrived yesterday afternoon: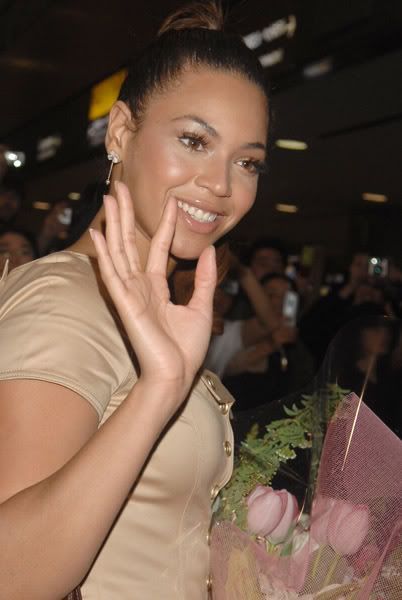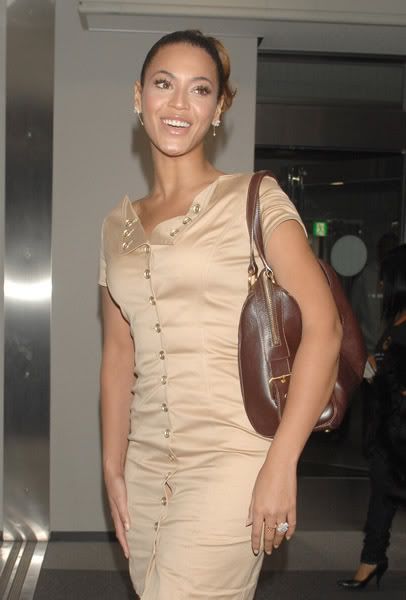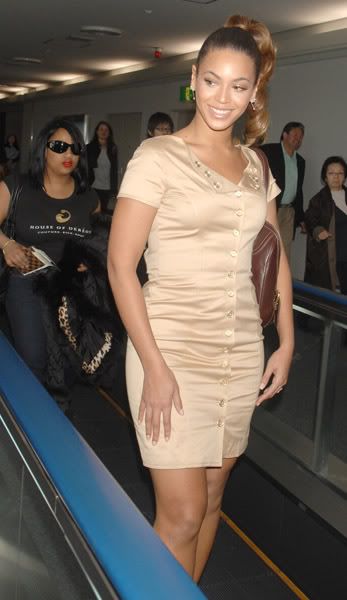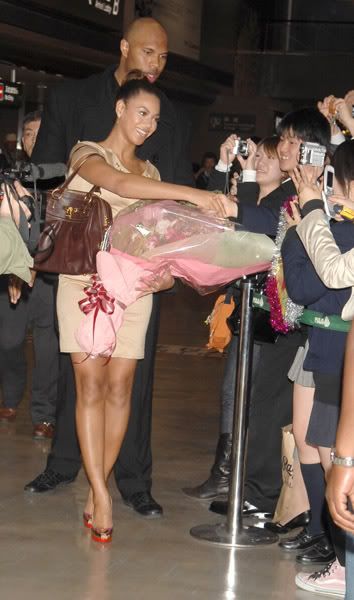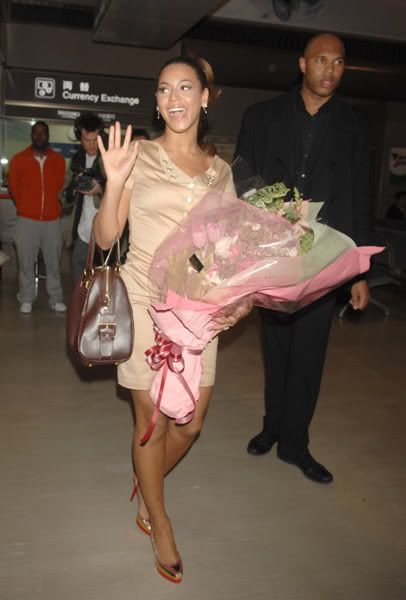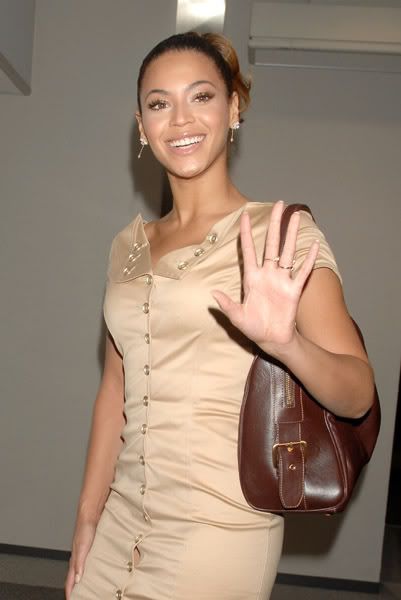 I absolutely love the ponytail and the make-up.
Then she was spotted at the
Samantha Thavasa DELUXE
store where she greeted her besotted fans and stans: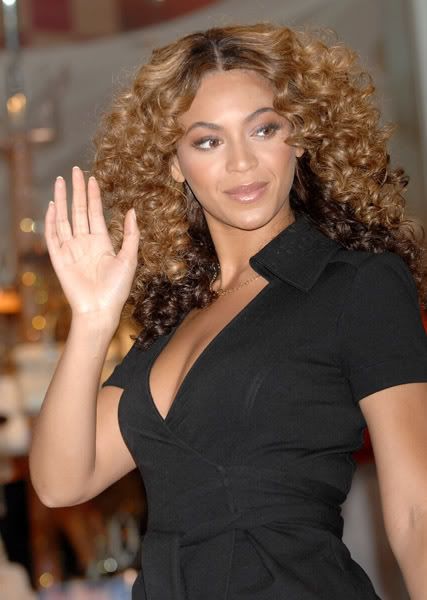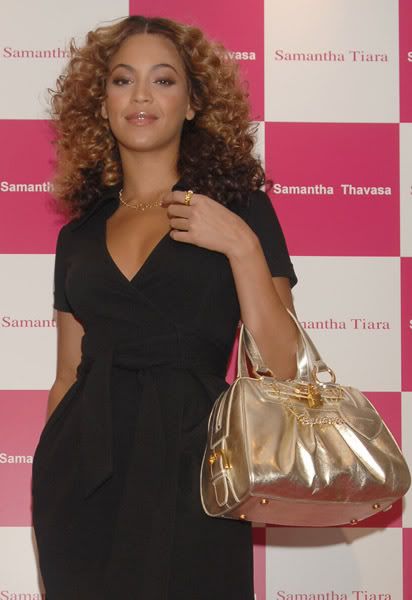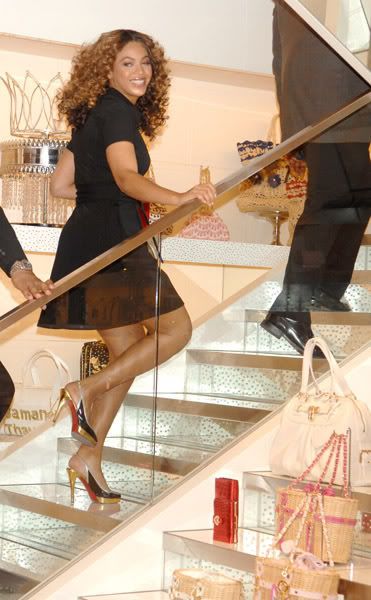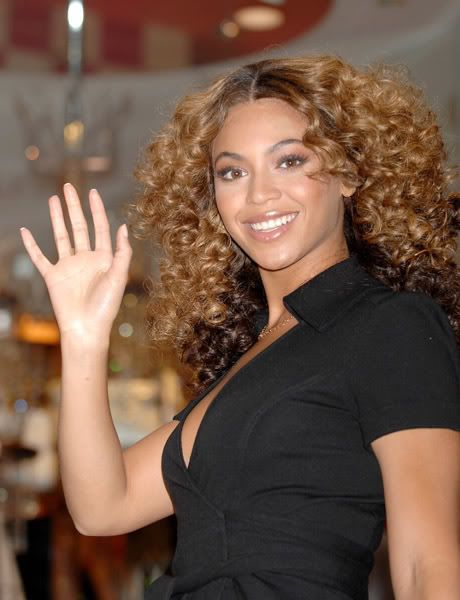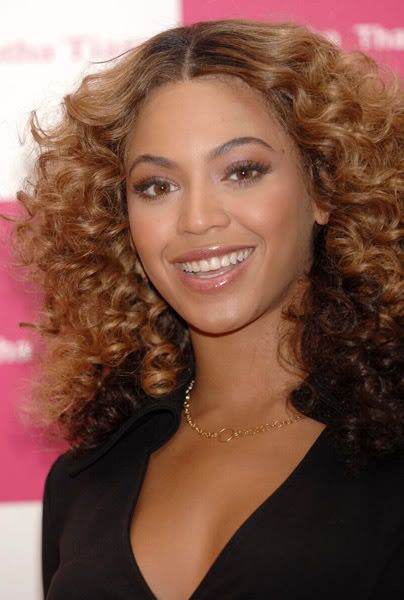 She looked really fresh and pretty. I wonder how her album has done this week.
R&B Crumbs ...
1. Above is the official album cover for

Bobby Valentino's

new CD

"Special Occassion".

The album is set to drop 8th May 2007, the very same day as

Trey Songz

"Trey Day"

- two male R&B crooners releasing albums on the same day. Interesting.
2. KING of the comebacks

NE-YO

has been called in to relaunch

WHITNEY HOUSTON's

career — after branding her new album boring. The hip-hop star was invited by pop guru

CLIVE DAVIS

to give his verdict on eight new Whitney tracks. But Ne-Yo, who wrote

BEYONCE's

hit

Irreplaceable

and

Rihanna's

"Unfaithful"

and is masterminding

BRITNEY SPEARS'

comeback, wants to scrap them. He said: "They all had the one same theme, which was 'My name is Whitney Houston and this is my triumphant comeback'."We all understand she has gone through a lot. I'm sure we all get that but I think she needs songs about regular everyday life. So that's what I'm planning to add to the album — songs about everyday emotions" Ne-Yo's own album

Because Of You

is out on May 1 and he has also penned tracks for Rihanna's upcoming new album

Good Girl Gone Bad.
Labels: AKON, BEYONCE KNOWLES, BOBBY VALENTINO, CHILLI, CRAIG DAVID, KANDY, NE-YO, ROBIN THICKE