Last night,

Beyonce

and fella

Jay-Z

arrived back in the United States after a four-day-bender in

Paris

to celebrate Jay-Z's

38th

birthday. They were with their bodyguard as they arrived at

JFK airport

in

New York

on December 8, 2007: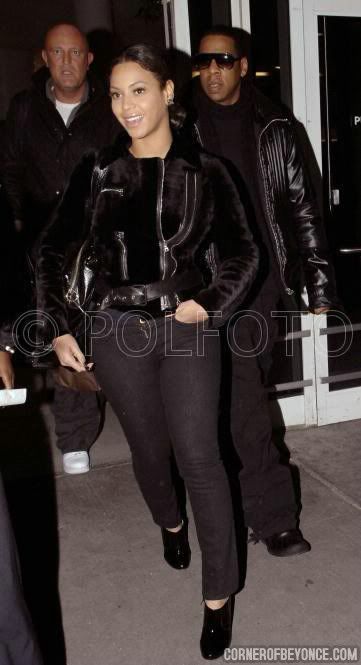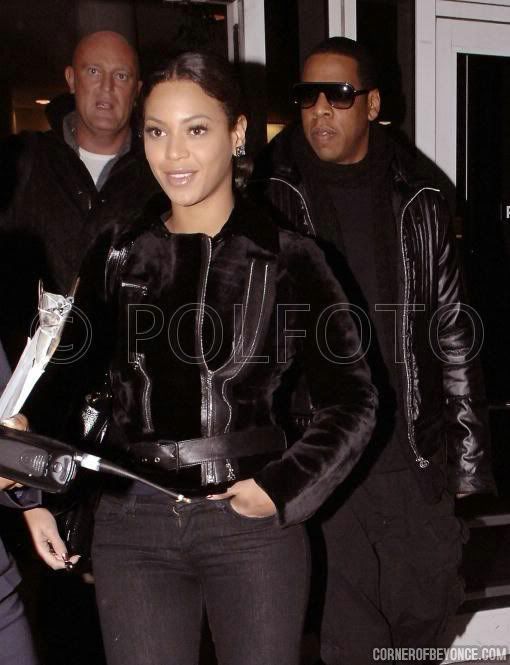 Whoa! Beyonce been eating good during that week I see. I think she looks good because we all know that Beyonce is naturally a thick chick. We also know that she abuses her body like HELL to stay slim especially when she's got something to promote. And since she's NOT promoting anything and will be out of the spotlight to record the new album, I guess she's been enjoying her grub.
Another candid picture of Beyonce at

CDG airport

in

Paris

from earlier this week:
Bey did say she was heading back into the studio in December. Not even thinking about the Christmas holidays and how she's going to spend it but her no 1 priority is WORK. During the festive season, that's the LAST thing people want to think about. I hope we don't see her ass until LATE 2008, but 2009 would have been cool.
R&B songstresses

Brandy, Letoya Luckett

and

ex-Destiny's

Child

singer

Michelle Williams

attended the star-studded birthday bash of

Dallas Cowboys'

Terrell Owens

a few days ago at the Gaylord Resort in Dallas:
Brandy looks a mess as usual. I want to know what's going on with her. How can someone who use to be so pretty go from bonafide ugly all of a sudden? Unless she knocked back hard drugs and Brandy has never striked me as that type of person. I hope she gets her act together for the new album next year. And I was really disappointed in Brandy for
supporting that sleazy mixtape party
her brother

Ray-J

had which rode off his sextape 'fame' with Kim Kardashian. She lost cool points with me. Weren't Brandy and Kim suppose to be friends?
On Friday (Dec 7th) in NYC,

Ashanti's

younger sister, 18-year-old

Shia

attended the

Fall Fresh Full Frontal Fashion Freakum Dress

party:
Where did the name

'Freakum Dress'

come from? I guess somebody got their idea from Beyonce. But if Shia's 'Freakum Dress' (or shirt) is anything to go by, she need to stay home and sit her ass down. Her legs are pitiful and that type of dress should NOT have been worn. With a figure like hers, she just can't pull it off. I can't believe Ashanti and mama

Tina

would even allow her to go out like that. But then again, Tina too busy following Ashanti around too occupied with playing celebrity mother than to keep her other daughter Shia in check. Cute girl though. Cottage cheese and H.A.M pie anybody? Keep it locked.
Labels: BEYONCE KNOWLES, BRANDY, LETOYA LUCKETT, MICHELLE WILLIAMS, SHIA