Short stint. Don't get your hopes up you lot. I am not back for good. But I decided that whenever I get the chance, I'll check in and do an update occasionally until the Christmas holidays finally hit. Only three weeks left to go. As I say it'll be a good couple of weeks before things get back to normal again. I've started work on the new site as well and can't wait to unveil it. Well, I got quite a bit of catching up to do so you can call this a mega post if ya like. Ya girl Beyonce looked stunning when she attended the Condé Nast Media Group's 2007 Movies Rock ceremony which took place in Hollywood two nights ago: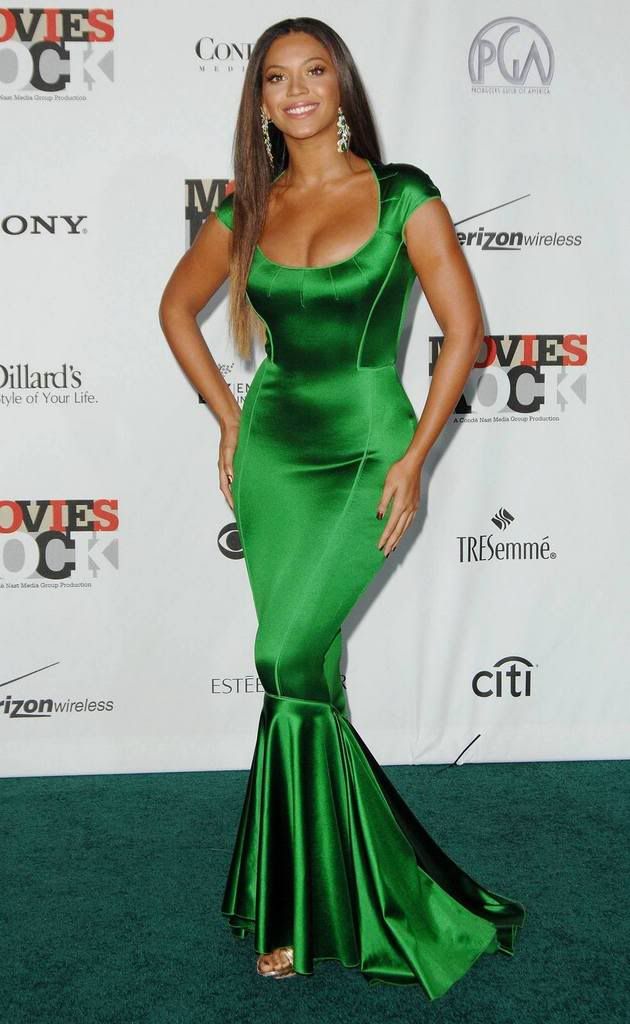 The dress looked rather uncomfortable but green is a good colour for her as it is with Rihanna as well who has an eye for that shade of green. Plus I love the hair and the actual colour as well as the make-up which wasn't too overly like normal. Yeah, as much as I hate to say it, Bey looked fantastic.
She chilled with Usher: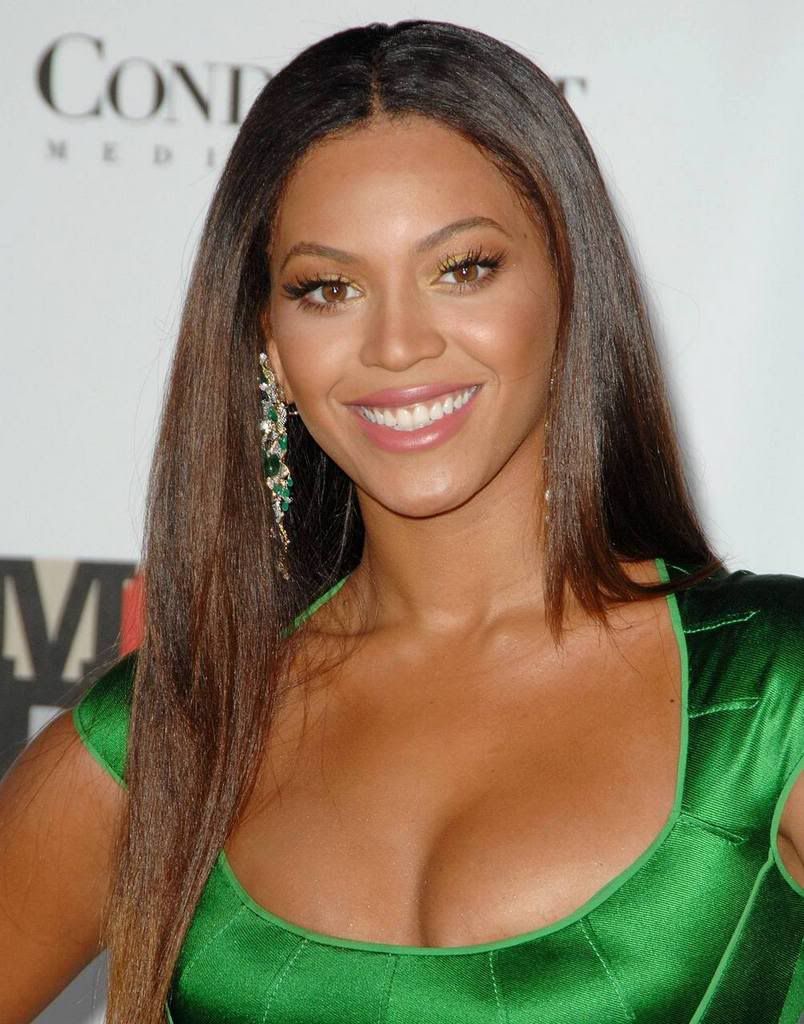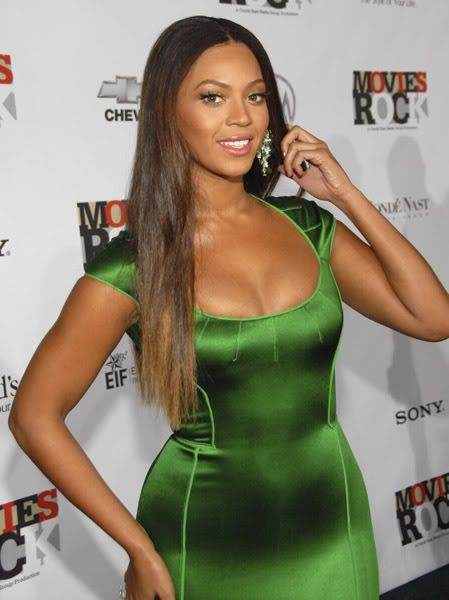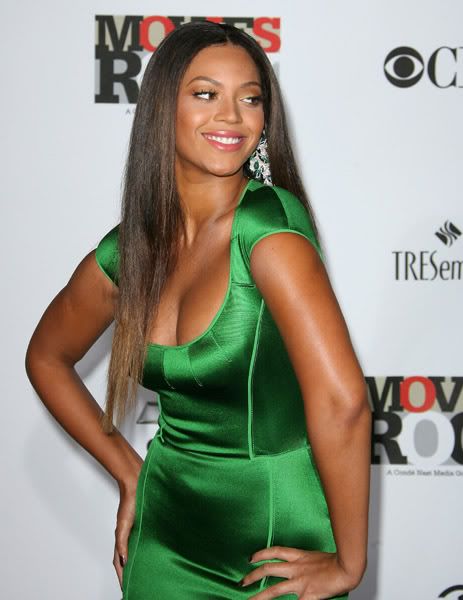 Aww, look at her stylist Ty making sure the Queen looks perfect in all of her shining glory. Strike the pose. Work it out.

Ms Bee also performed at the ceremony as well: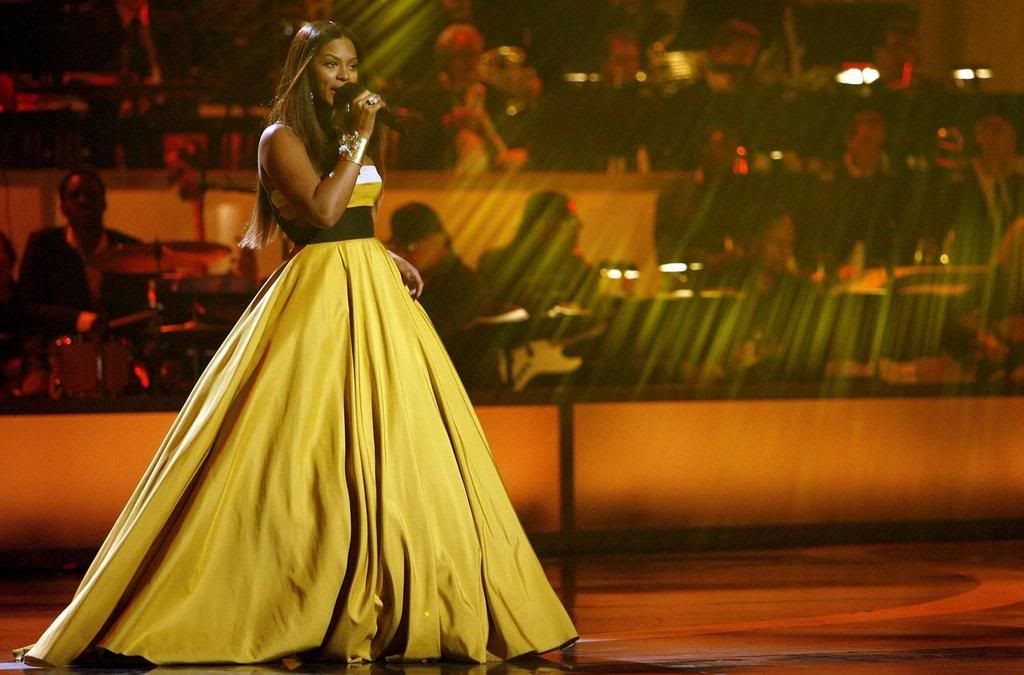 Ugly frock. By the way folks, I bought The Beyonce Experience DVD today. I haven't watched it yet, but I look forwards to the 2 hours I spend watching it shortly.

Well, last week she was spotted leaving Pig restaurant after having dinner with rapper boyfriend Jay-Z: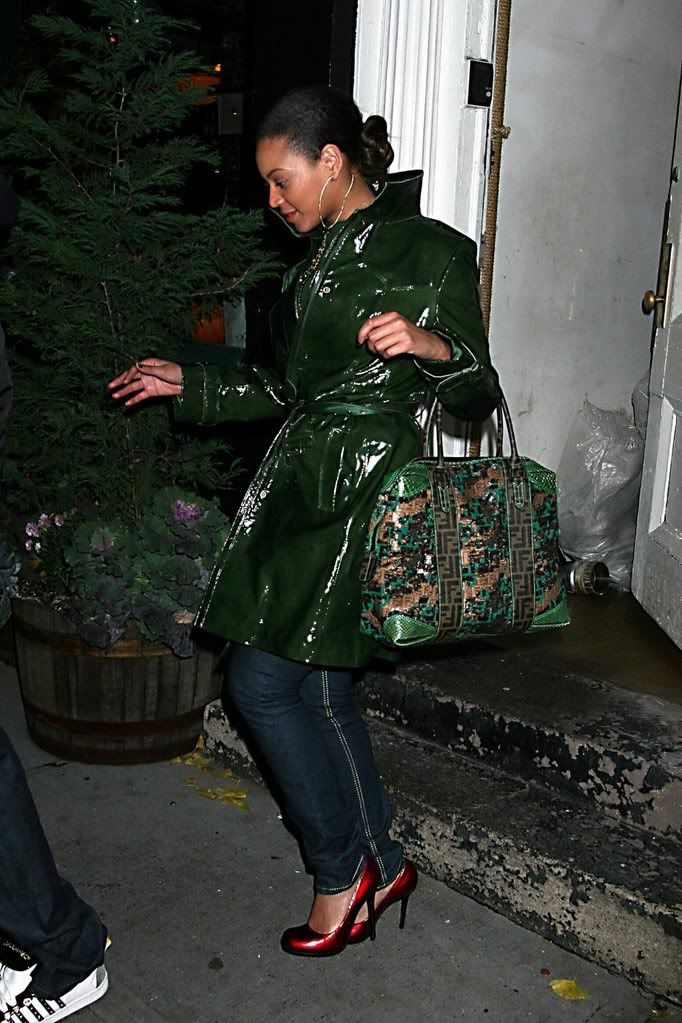 I love her coat and shoes. And she should rock her real hair more often. It looks healthy. Overall, she looked cute.

Check out her current Hungarian cover of Cosmo:



Niiiice.

Also at the Condé Nast Media Group's 2007 Movies Rock ceremony was the heavily pregnant Jennifer Lopez alongside hubby Marc Anthony and BEP's Fergie: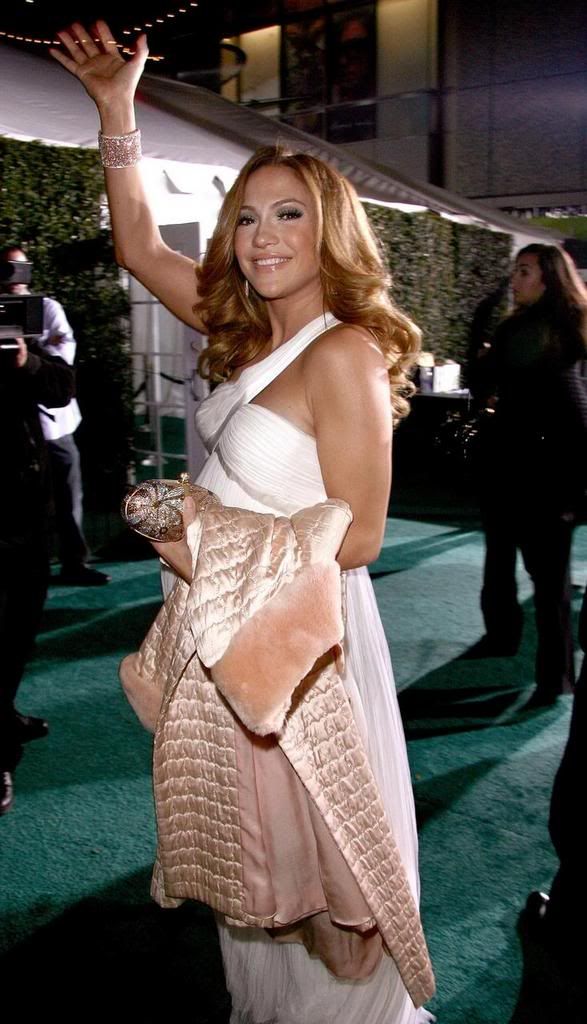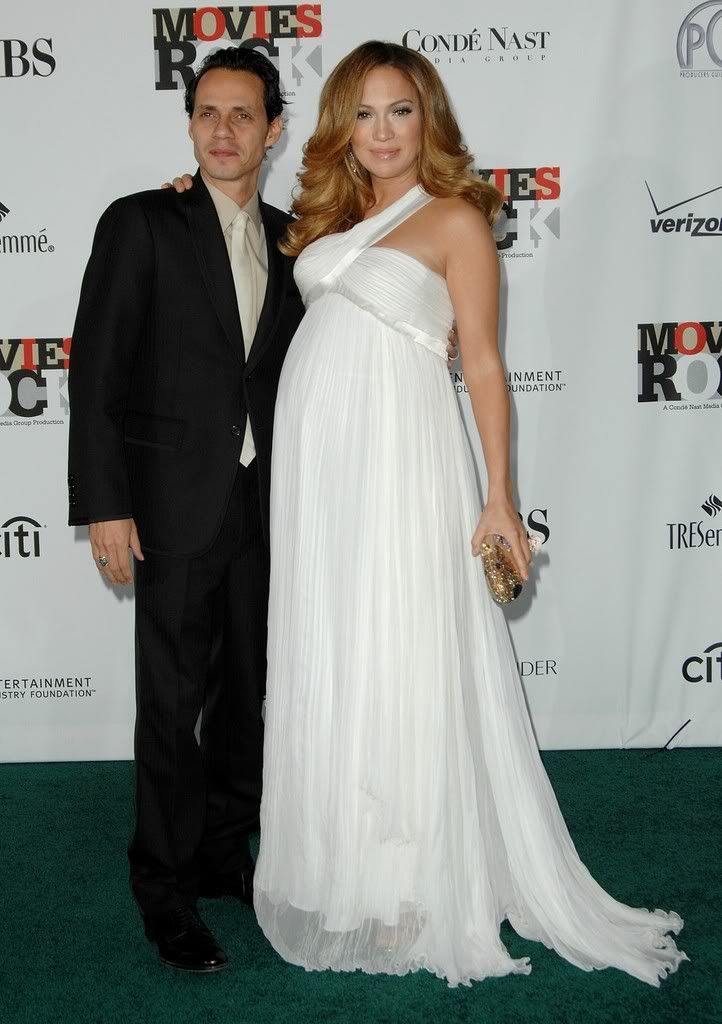 Wow. She really MUST be having twins. She looks like a whale. She sure is blowing up fast to say she's only at 5 months.

More flicks:




Jen caught up with her two-time music collaborator rapper LL COOL J whilst Fergie took to the stage.

Usher swallowed his broken pride and paid respect to Chris Brown: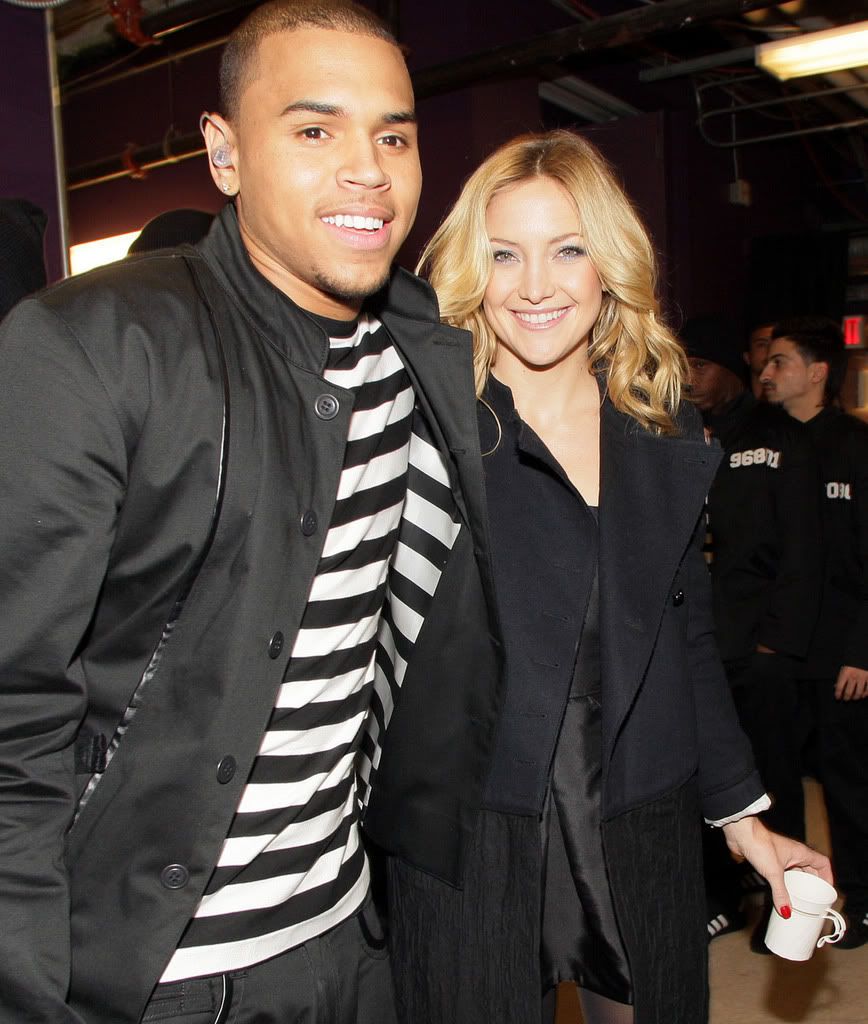 OWNED!!!! So um, ya still the daddy to the youngins Usher? Or should that be Grandpa instead? Can he still prove that he's on top of his game? We will see, but I haven't been feeling any of his leaked material as of late. Oh and congrats on the birth of your baby son, Usher. Maneka gave birth two weeks ago. I wonder if he has Usher's nose and Maneka's jawline. Can't wait to see the pictures all the same. Which publication will get that all important exclusive?

Ush performed as well. Lawd knows what though: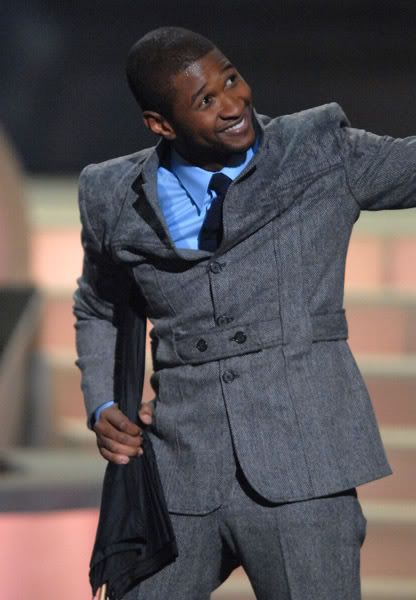 If only he knew what he looked like. Ursh always finding ways to make himself look a tooty fruity. What's up with the bitch outfit during his performance?

Mary J Blige graced the ceremony with her presence:




Mary looks off to me.

Anyway, Mary is also on the front cover of the latest December 2007 issue of Billboard magazine:



Hot cover. Mary's new album Growing Pains is expected to hit stores on Dec 18th, and next week on the Internet.

And still, Nicole Scherzinger stays getting the gigs at those all-important ceremonies but still not making any noise. She performed at the event: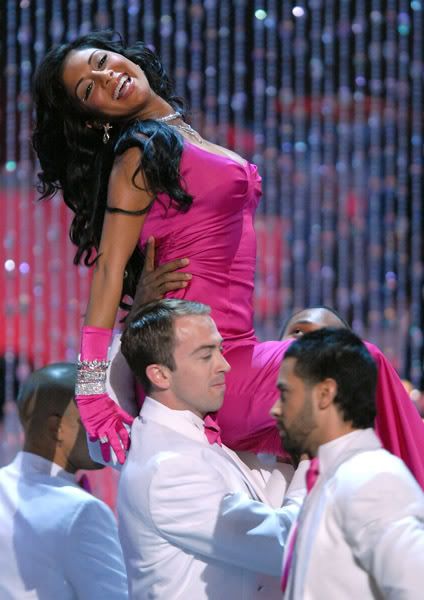 She looked gorgeous all the same. But she's totally irrelevant. She should be begging for her place back with PCD. I'll never stop saying that. She just doesn't have IT as far as solo stardom goes.

Beyonce wasn't the only diva either. Her Dreamgirls co-star Jennifer Hudson also attended the ceremony:




Wow wow wow! She looked fantastic. That diet is working to FULL EFFECT. She hasn't looked this good in like forever, lol! Ditching the mop-wig was a good start and kudos to her stylist.

John Legend was there:




Eww. I am not seeing the hunk that some folks are seeing. Just straight ew.

On Dec 2nd, Christina Milian looked mad cute when she attended ABC Family's "25 Days of Christmas" Winter Wonderland at The Rock Center Cafe in New York City: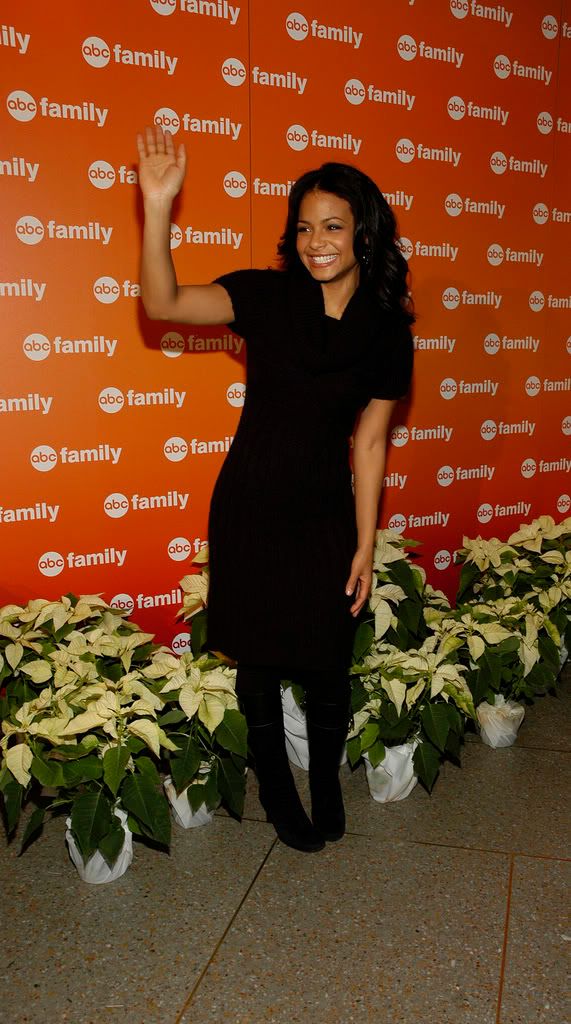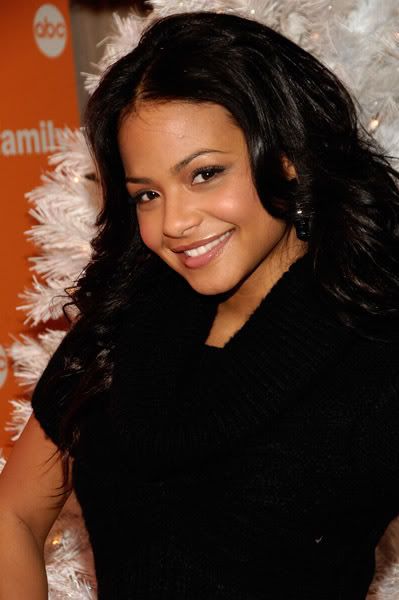 Just too cute for words.

Ms Milian was also spotted leaving Koi restaurant after having a meal, looking absolutely fabtacular: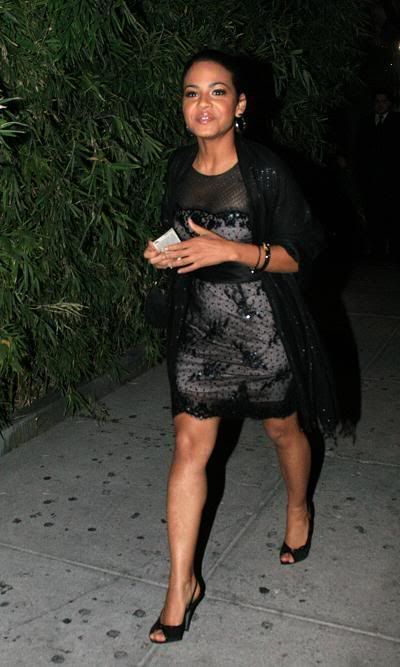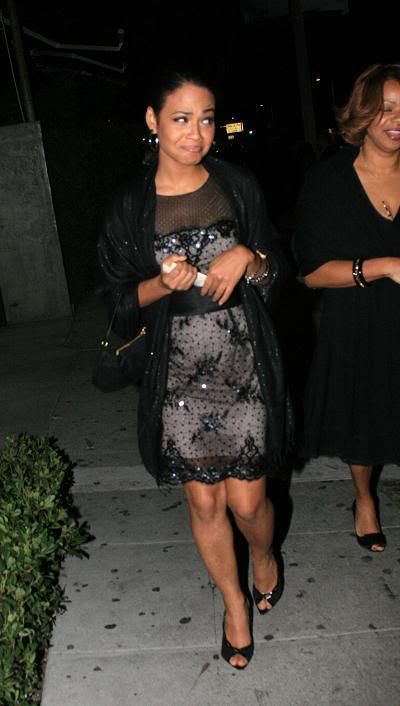 Not one for having a bad moment.

Last Friday saw Diddy host a party at Mansion Night Club in Miami. His Bad Boy artists/Making The Band castaways and winners were there from the likes of Danity Kane, the recent Making The Band winners, Donnie and recording artist Cassie: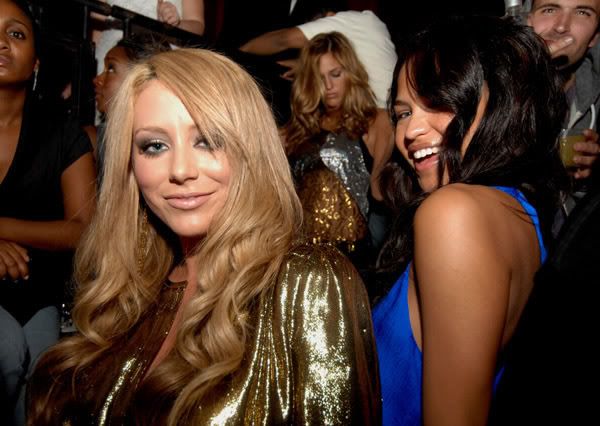 Fun moments. But why is Cassie wearing coloured contacts? They make her scary. Danity Kane looked great. I can't wait for them to drop a new album next year. Cassie also spoke about her new album recently, where she revealed she has worked with my favourite producer Bryan Cox, as well as Kanye West, Diddy himself and her boyfriend Ryan Leslie. But it gets even better. She said she's worked with DANJA as well. Now you know her shit is going to be a banger. They sure hooked her up with the best. Speaking of Making The Band, do ya'll remember how I'd give the scoop on upcoming R&B group JadNRush from Houston? I posted their music previously and likened them to Jagged Edge. They've just informed me that they've changed their name to Lyons Ave, and that there's been a change in their line-up. Apparently, Anzeo left the group to go on Making The Band. Some of you would remember him acting all diva-ish and getting into scraps with Brian. Stay tuned to hear exclusive music of theirs in the future. I know a lot of readers were wondering what was going on with them because many of you were digging the music. Again, I'll keep you all posted. They have a new member now and everything is coming together. Watch this space.

Ashanti performed a concert at The Nokia Theater in New York City on Thursday night where she sang some of her previous hits:




Her mama Tina and sister Shia was also on hand to give the R&B princess their support. You can also listen to a clip of her new single which is produced by LT Hutten. It is called The Way That I Love You. I likes. Ashanti's new album The Declaration is expected to drop in the early quarter of 2008. Anyway, you can check out her performances below:

[GIRLFRIEND][ROCK WIT U][DOWN 4 U][ONLY U][HEY BABY (AFTER THE CLUB)]

Last week, Alicia Keys was in Tokyo doing some promotion for her smash hit album As I Am: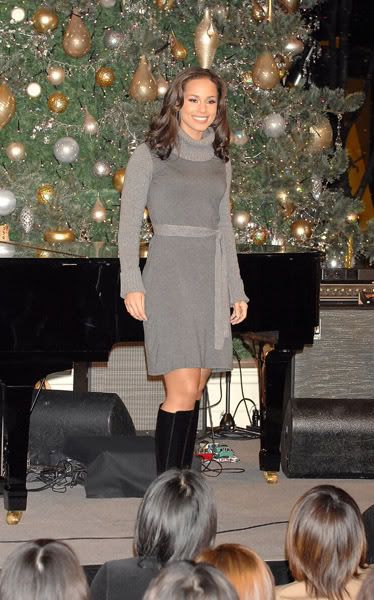 Alicia's album went PLATINUM in TWO weeks. Can you believe that? Two fucking weeks, she sold a million! She's doing it! She's been doing strenous promo, so check out her Tyra Banks appearance where she also performed:

[TYRA BANKS INTERVIEW]
[NO ONE PERFORMANCE ON TYRA]
[LIKE YOU'LL NEVER SEE ME AGAIN ON TYRA]

And here's some pictures of when she was on TRL recently: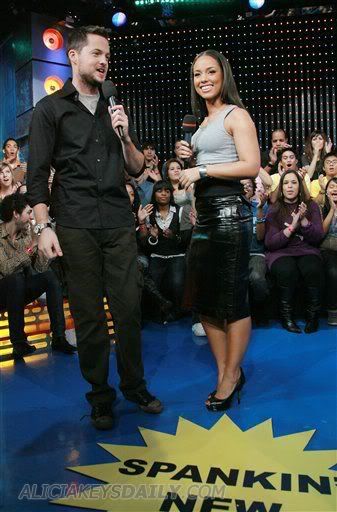 Fab!

Also, Alicia was on the front cover of Entertainment Weekly a fortnight ago and she looked really nice: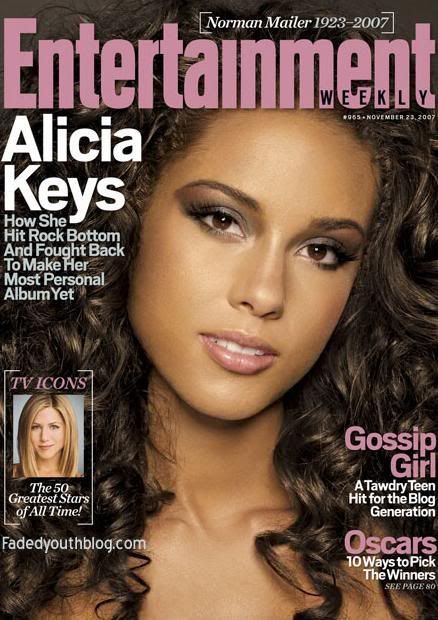 Stunning.

Last week, Kat Deluna attended and performed at the Movies Rock Kick-Off Party Presented by GUESS and Conde Nast Media Group: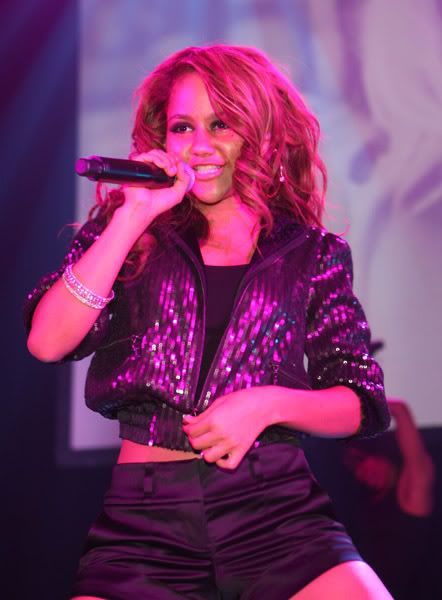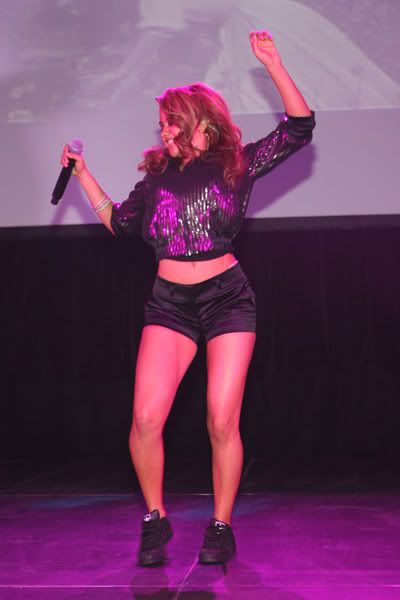 Everytime I look at her I want to cry.

On Dec 2nd, Ciara attended the 30th annual Kennedy Center Honors at the John F. Kennedy Center for the Performing Arts in Washington, DC: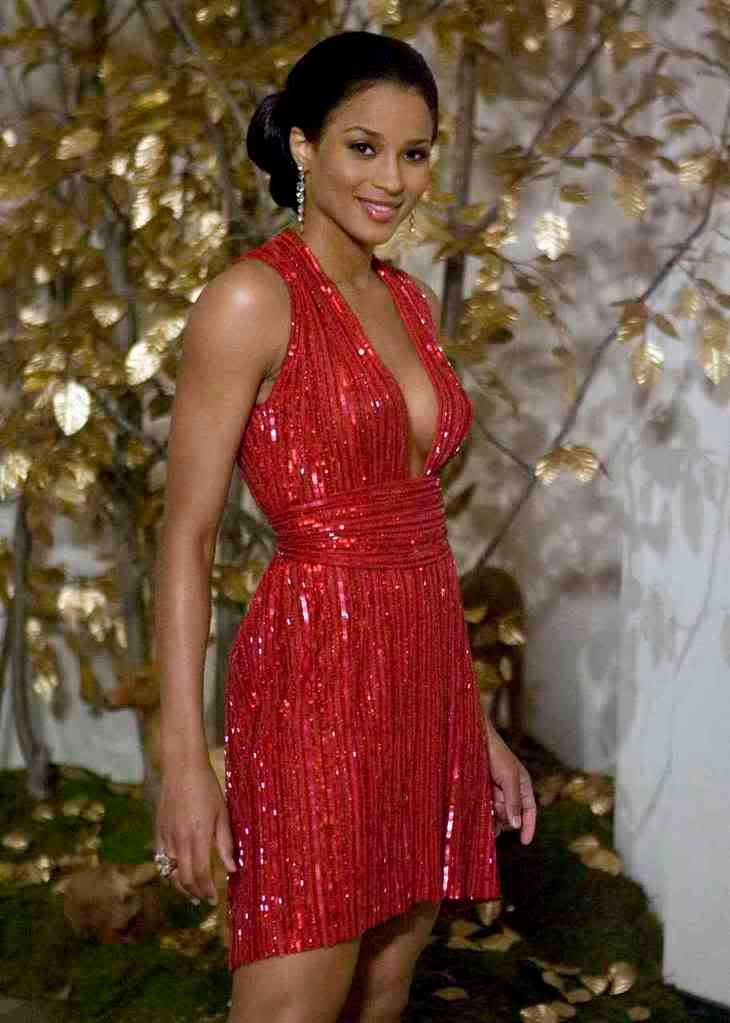 Reportedly, Ciara did a tribute for Ms.Diana Ross performing her hit song "I'm Coming Out" which will air December 26th on CBS. Ciara looked pretty. And it also looks like she had a minor boob job as well. At one time she only had nipples that resembled frozen green peas plastered on an ironing board surface. Now her boobs are perky and fuller. She had to do what she had to do I guess to make herself feel womanly.

Last week, Rihanna attended the 59th Annual Bambi Media Awards Ceremony which was held in Dusseldorf, Western Germany on November 29, 2007:




.... she was also spotted at the airport in Sofia.

She is also on the December 2007 issue of the British FHM magazine and has a sexy new spread inside: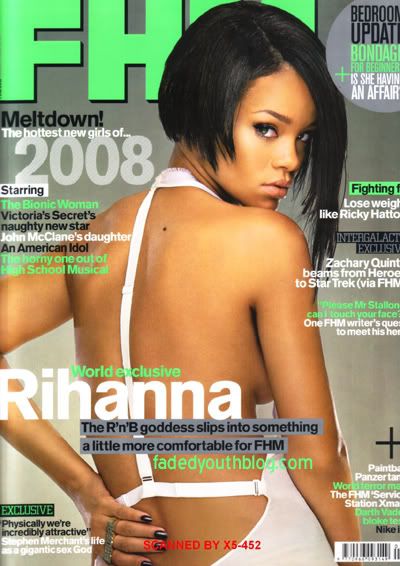 I may have to check this one out. I love her spreads.

Keyshia Cole was on 106 & Park and Total Request Live last week, but she looked really stupid: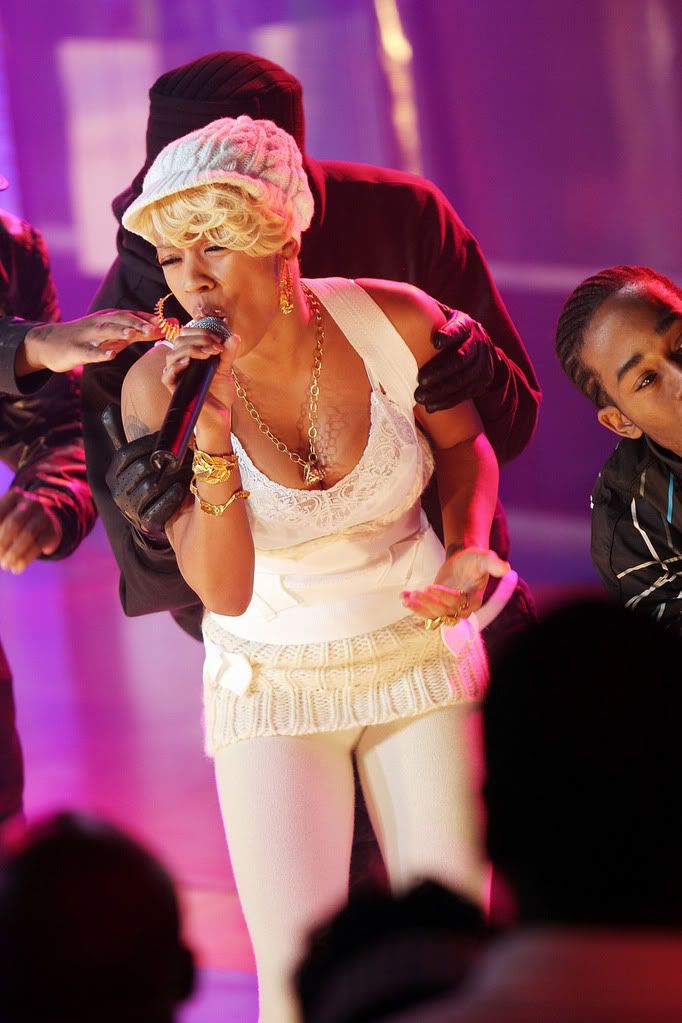 Hot.Ass.Ghetto.Mess. She is also featured on a new Jaheim song called I've Changed. I can't stand Jaheim, so I won't even waste my time.

Last week, Fantasia (who is allegedly pregnant with her 2nd child) attended "The Color Purple" Reopening on Broadway After the Stagehands' Strike End – November 29, 2007: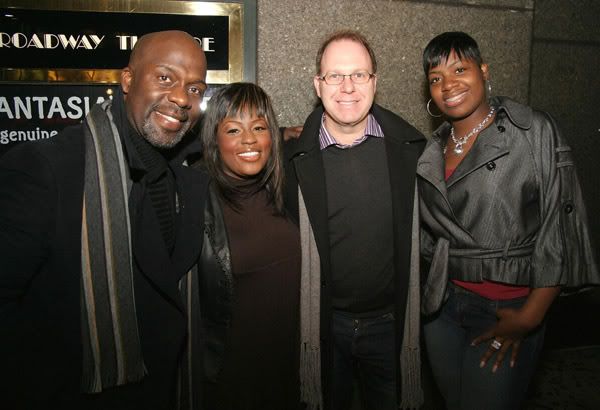 How many tomatoes can fit in that gob all at once? I've never seen anything like it. Reportedly, the baby daddy is rapper Young Dro, 28. So does that mean there'll be another Baby Mama part 2, hmmmmmm?

Ray J hosted a party for his mixtape 'Unkut CD' last week in California, and Brandy was there to support her younger brother:




Ray-J is laaaame and Brandy looks horrible. The CD cover has the sextape biz all over it, the one with Kim Kardashian. He is digging that incident to the ground. No wonder Kim is mad, but then again, she put herself out there, but Ray-J hanging onto this after a year shows he has NOTHING else going for him. Sad ass.

Last week, Mel B and hubby Stephen Belanfonte attended the "Dancing With The Stars" Official After Party which was sponsored by Svedka:




.... some pics of last Monday's preparations. The ambitious Spice Girl came SECOND in the dance show. I thought she was going to win it but she got far.

On Sunday night, Mel B and the other Spice Girls kickstarted their Reunion tour where they played their first live gig in Vancouver, British Columbia to 16000 concertgoers:




Girlpower rules.

Here is Whitney Houston and daughter Bobbi Kristina arriving at LAX airport yesterday:




The diva kick-started her 'comeback' concert to an audience of a 10,000 people at Malaysia's Live & Loud music festival this past weekend. The audio is available to download so judge for yourself to see if Whit has what it takes to make a sucessful comeback.

[I BELIEVE IN YOU AND ME][IT'S NOT RIGHT BUT IT'S OK][I'M EVERY WOMAN][I WILL ALWAYS LOVE YOU][MY LOVE IS YOUR LOVE FEAT BOBBI KRISTINA][HOW WILL I KNOW]

How did she do?

Well, I'm going to put everything in one post including a new track by Kelly Rowland called 'Daylight' (which features Travis McCoy).




I remember posting the snippet not too long ago and mentioning how the song is decent but not really cohesive with the Miss Kelly album. Upon hearing the track in full, I feel no differently. It makes a lot of sense that the song will feature on the soundtrack of French film 'Asterix' and may not make the cut of Kelly's soon to be re-released album Miss Kelly.
Labels: ALICIA KEYS, ASHANTI, BEYONCE KNOWLES, BRANDY, CASSIE, CHRIS BROWN, CHRISTINA MILIAN, CIARA, JENNIFER HUDSON, JENNIFER LOPEZ, KELLY ROWLAND, KEYSHIA COLE, MARY J BLIGE, RIHANNA, USHER, WHITNEY HOUSTON