Thursday, September 20, 2007
TODAY'S LATEST R&B CELEB SPOTTINGS & NEW MUSIC....
The new

Jagged Edge

album

Baby Makin' Project

leaked yesterday so I'm currently listening to that and will post my album review later today. Save your comments for the review post. My

Jill Scott

album review should be up before the end of the week, possibly tomorrow. Well, let's proceed.

Beyonce

continued to show off her natural hair colour yesterday when she attended the frangrance launch party for

"Unforgivable Woman",

the new scent from

Sean John

at

The House of Unforgivable

in

New York City

on

Wednesday, September 19th: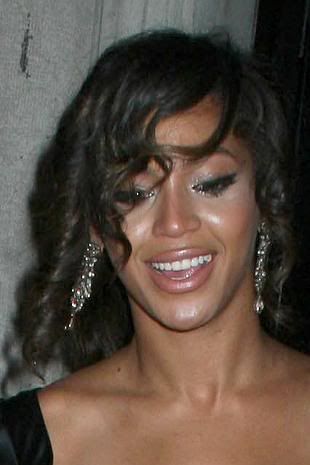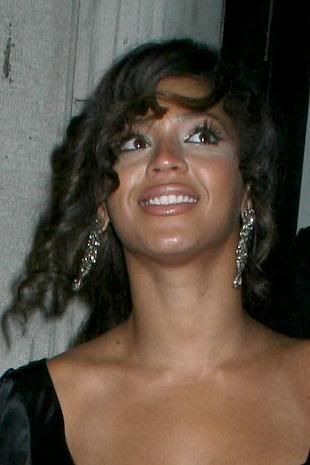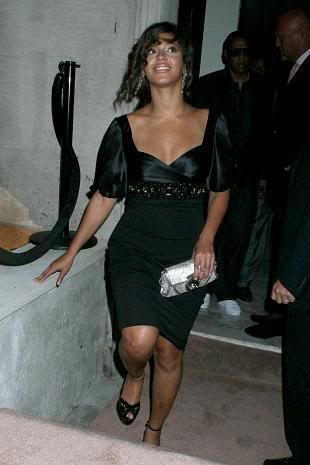 Her morgue make-up job is absolutely outrageous. I want to know who did her make-up. It's not like she's performing. I don't mean to keep nitpicking but if something looks out of place I am going to say something about it. And you can still see the cut when she bust her ass down those stairs at her Orlando concert a couple months ago. Apart from the poor make-up job, she looked cute. More flicks from

Diddy's

launch after the cut.
Diddy's

BadBoy

artists

B5

were also at the launch: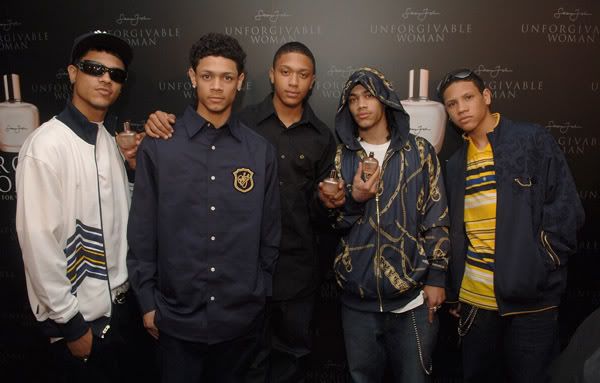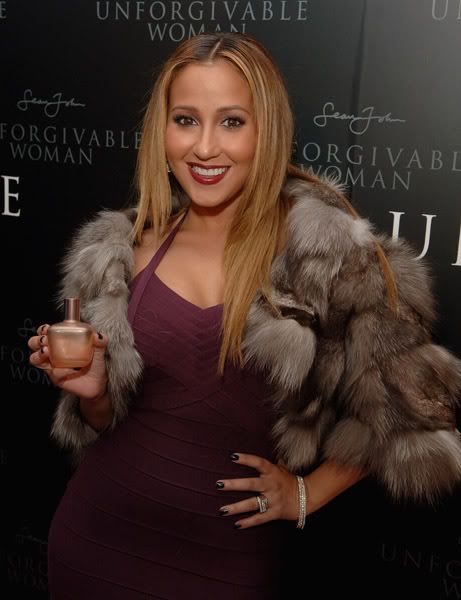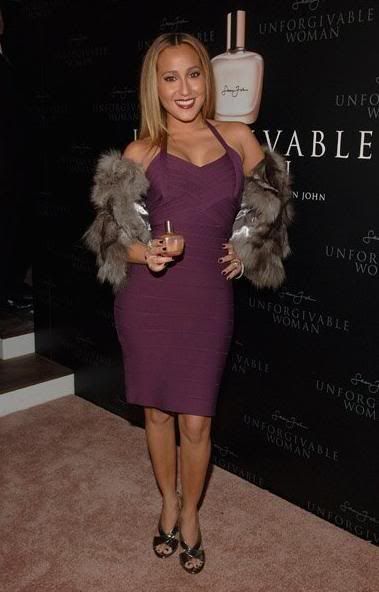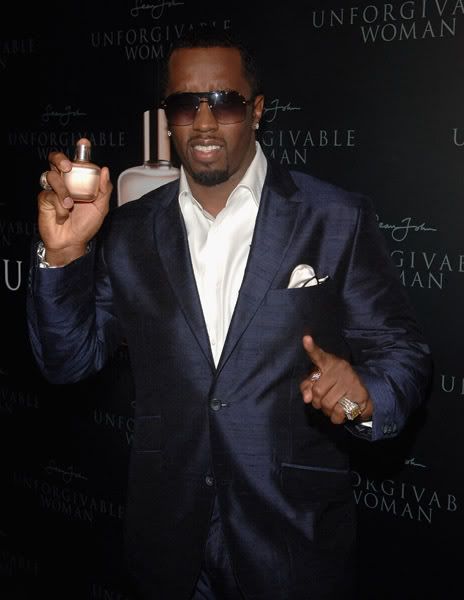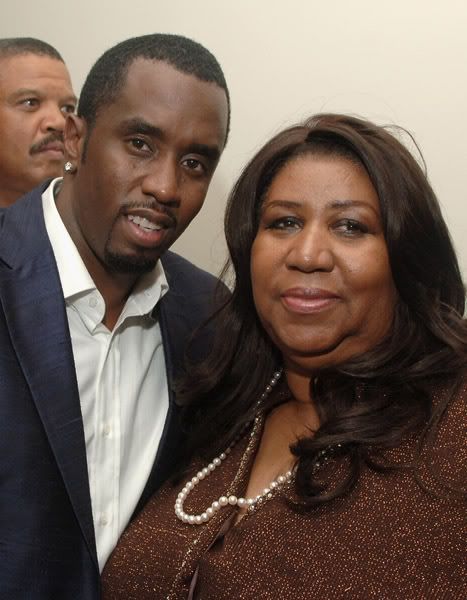 ....as was

3LW/Cheetah Girl

singer

Adrienne Bailon, Beyonce

(as already mentioned),

Diddy

himself and Soul legend

Aretha Franklin.

As Adrienne and Aretha are mentioned, here are more plugs. Adrienne's group

Cheetah Girls

are coming out with a new album, you can download snippets of their upcoming album by
CLICKING HERE.
Oh I don't give a shit about this but you know I'm all for the people. And you can also listen/download

Aretha's

new single by
CLICKING HERE.
The track is called

Put You Up On Game

and it features

American Idol

winner

Fantasia Barrino.

Cracking stuff. And as

Beyonce

is mentioned, I got another Beyonce plug.
Beyonce and her mama continue to get savvy with their

HOD

range in what you'd call a

NEW CLASS RING.

A What?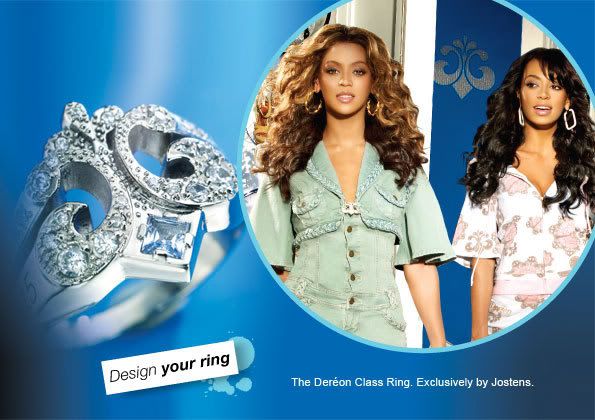 The Dereon class ring starts at

$449.95

and is available in 10, 14, and 18 karat yellow and white gold. Well um, unless I want to take my twenty-something year old self to reminisce my high school days where we were given oppotunities to design our own birthday cakes in food technology, bracelets, cups and T-Shirts in textiles and art, I think I'll give this one a miss. What next? Design your own freekum dress? But it doesn't stop there either.
Meet Baby Dereon: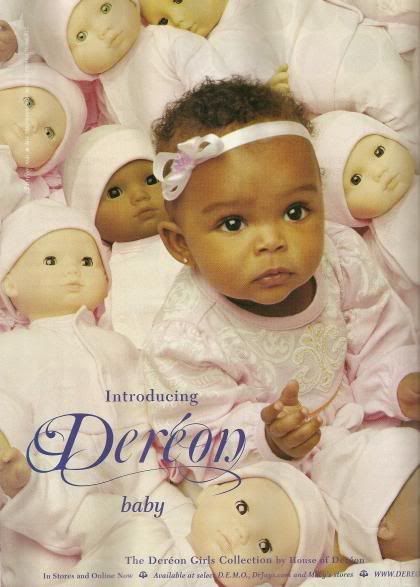 I get the feeling you wouldn't need to trade

Adams

for this. They have a new line for babies called
Dereon Baby
so if you want that bootylicious kid, then you may want to check out this line which will be hitting stores really soon.
On 18th September,

Usher

and wifey attended the

"Dream Concert"

in honor of

Martin Luther King,

Jr

in the

Big Apple: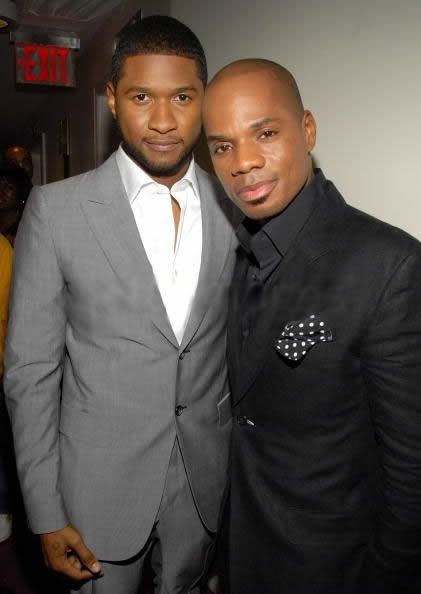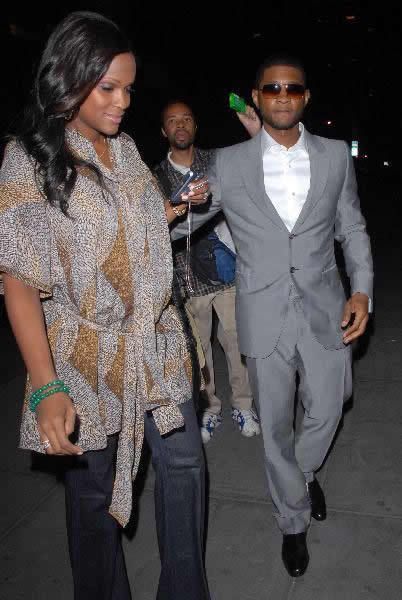 What else is there to say?
Teedra, Teedra, Teedra.

Will you please hurry up and put out that album? There aren't many REAL artists out there and you're one of the few we can count on. Seriously. Anyway, Teedra performed at the

Heineken Red Star Soul Tour Concert Series

at

Opera Nightclub

in

Atlanta, GA

on

September 18th: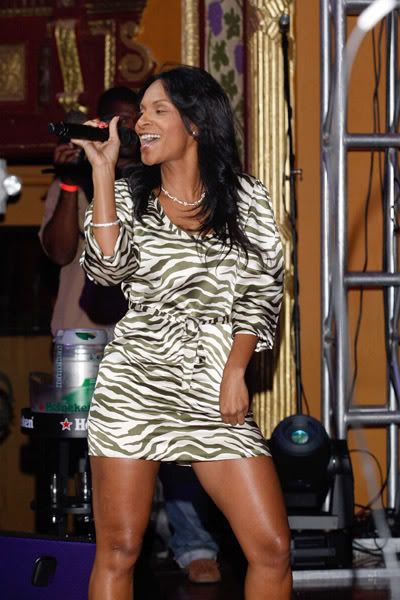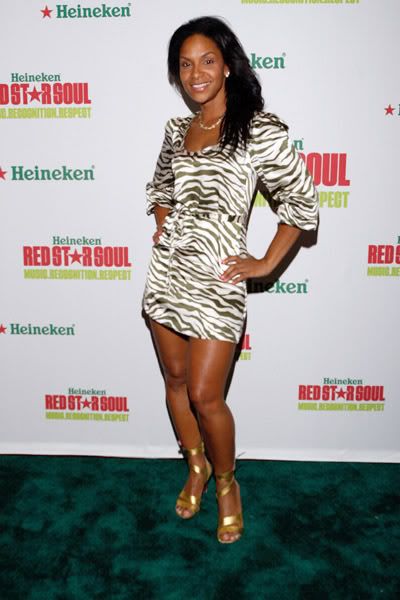 I love her shape. Thick legs. Small waist. That's the way. But pleeeease put out the album.

The Young Lioness

is long overdue.
Joss Stone

was spotted leaving

Radio City Music Hall

on the

18th September: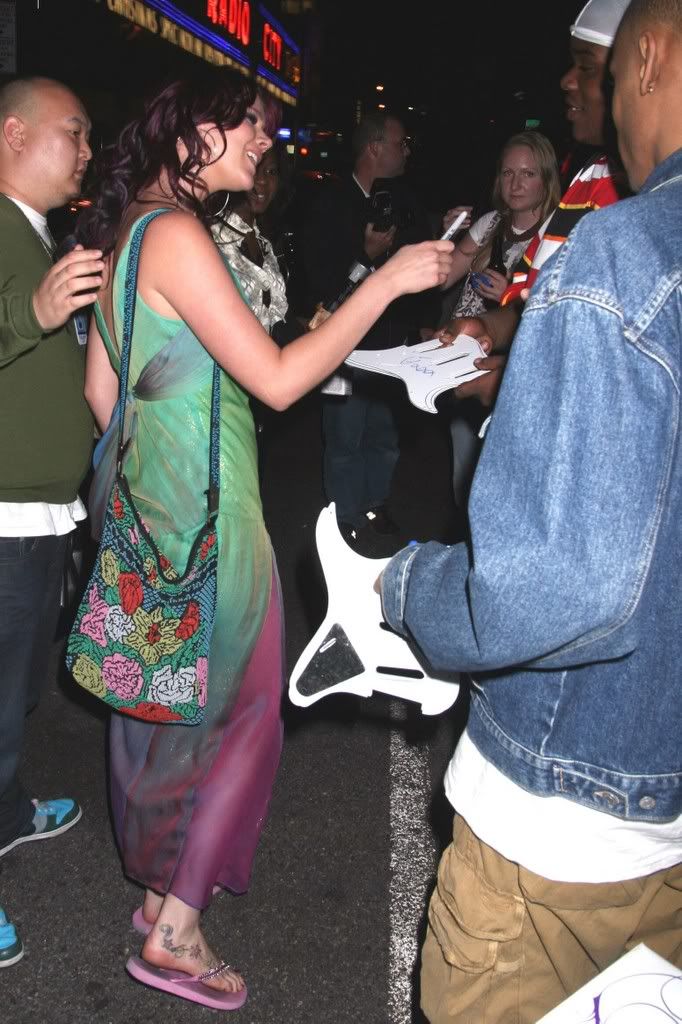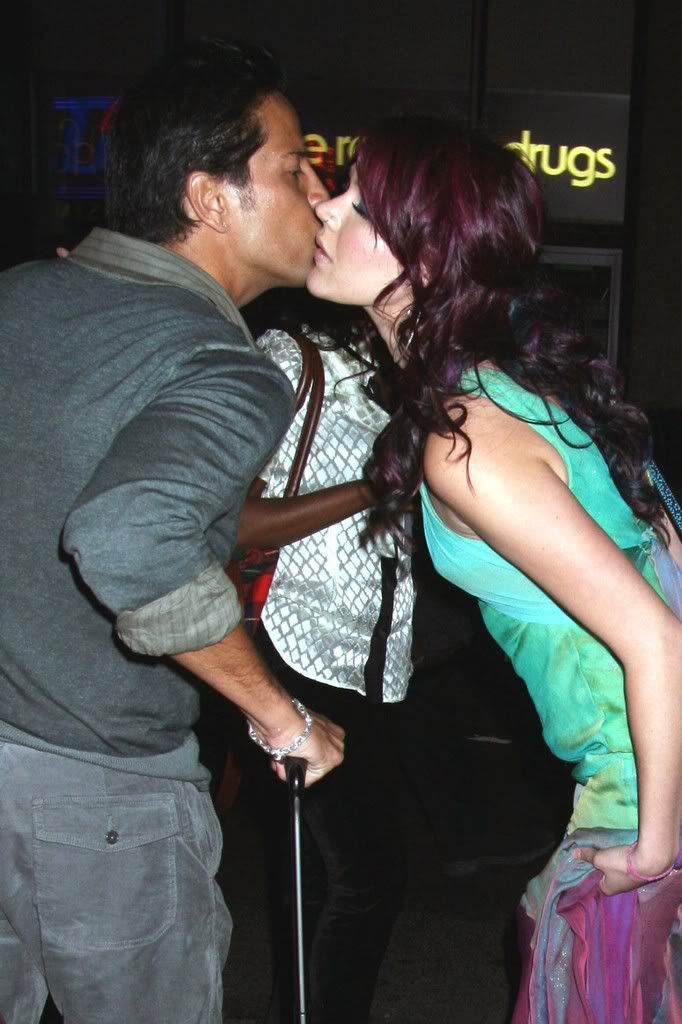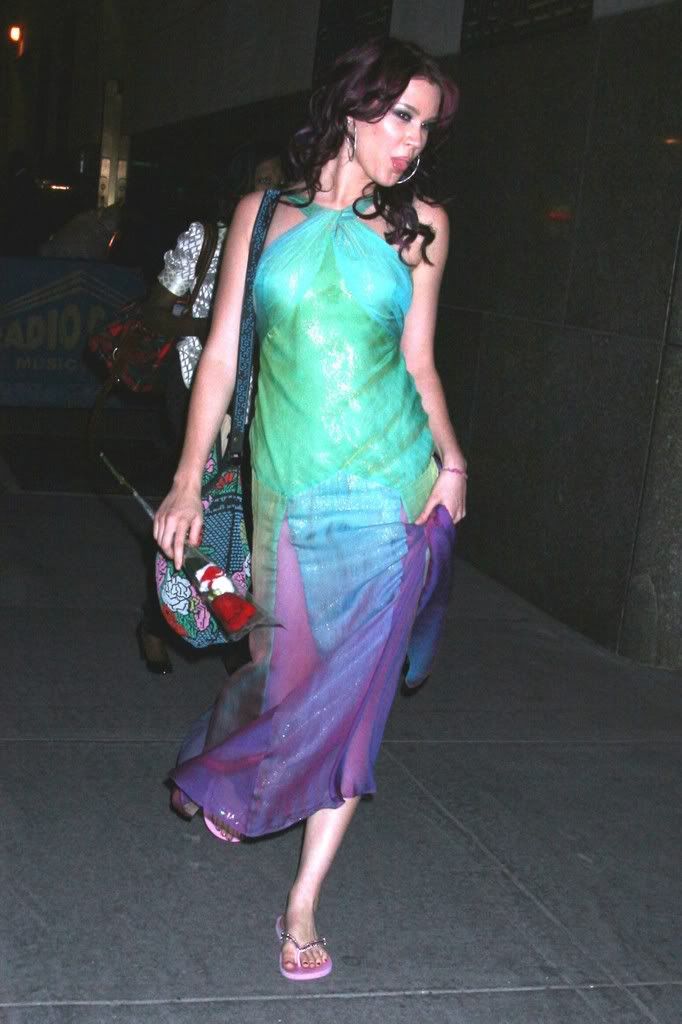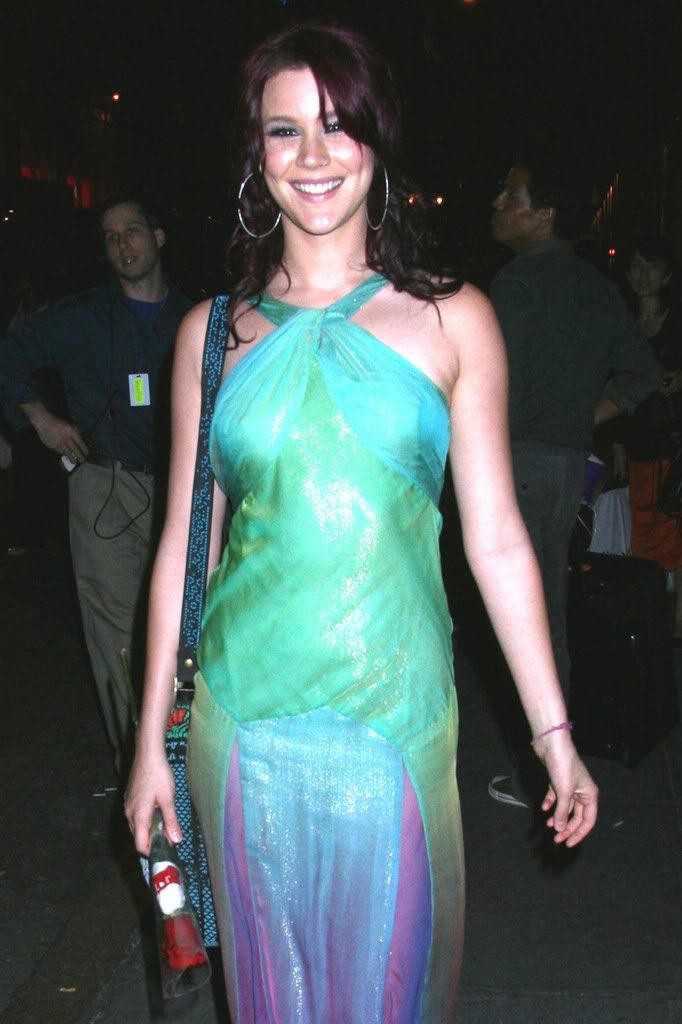 She signed autographs for the fans before making her way. You can also check out
THIS
new Joss track called

L.O.V.E

and it will be used for a TV commercial plugging some

Chanel

perfume which goes by the name of

"Coco Mademoiselle".
Stay tuned.
Labels: ADRIENNE BAILON, ARETHA FRANKLIN, B5, BEYONCE KNOWLES, DIDDY, JOSS STONE, TAMEKA FOSTER, TEEDRA MOSES, USHER
posted by Toya @ 4:35 PM

|
Name: Toya
Home:
About Me:
See my complete profile


SUBSCRIBE TO MY RSS-FEED:

Contact Me
Email: toyasworld2007@yahoo.com
Navigation
DONATE TO THE CAUSE:
R&B Hotness!
Previous Post
Archives
Shoutbox
Fansites