Spotted out and about shopping away in Beverley Hills was a very acne-driven

Alicia Keys.

Hmmm, showing off the inconsistencies of Pro-active is not a good turn for their marketing campaign:
Both her and

Jessica Simpson

are spokespeople for the acne-killing treatment but what do these pictures say? HEY! Even if she looks like pizza and all, she shole IS a tasty looking one. At least the same can't be said for

Cameron Diaz.
Leona Lewis

was spotted on the set of her new video
"BLEEDING LOVE"
and these promo pictures were lifted:
It looks like it's going to be one of those really serene type of video's. Anyway, she looks really nice and after a few listens, I really like her song.
Former

American-Idol

finalist and

RENT

cast member

Tamyra Gray

attended the

16th Annual Broadway

on

Broadway on September 16, 2007 in New York City.

She looked a hot shoddy mess: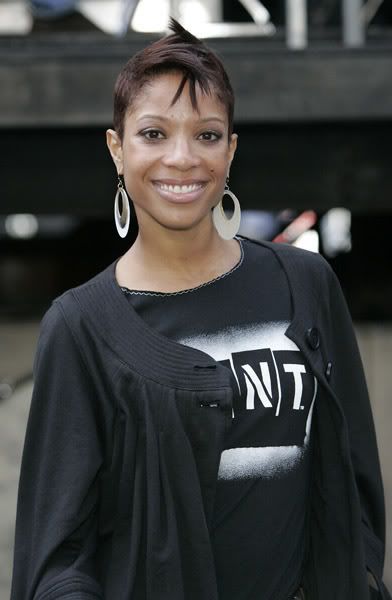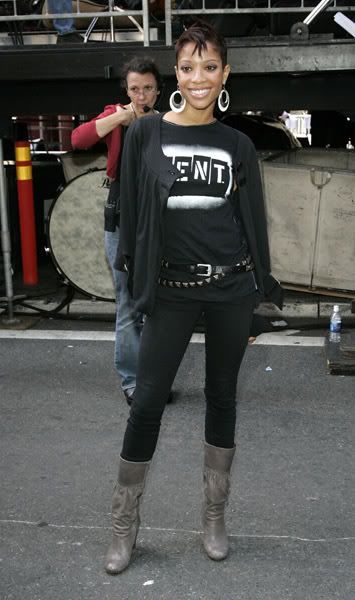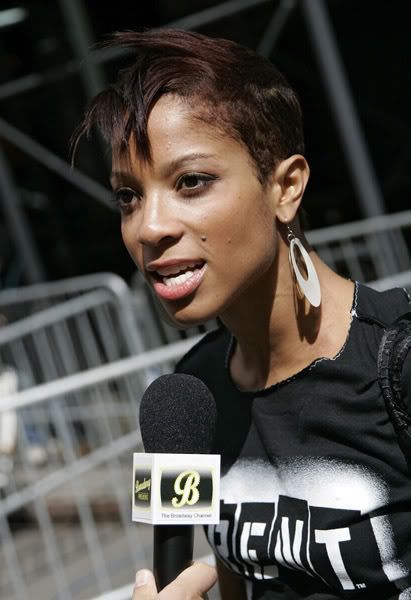 She was channeling her inner-rock direction. Everybody is these days. What's new?
Monica

performed at

The Bombay Sapphire "Inspired in Atlanta" party, Honoring India.Arie, At The Americas Mart in Atlanta Georgia on September 14,2007: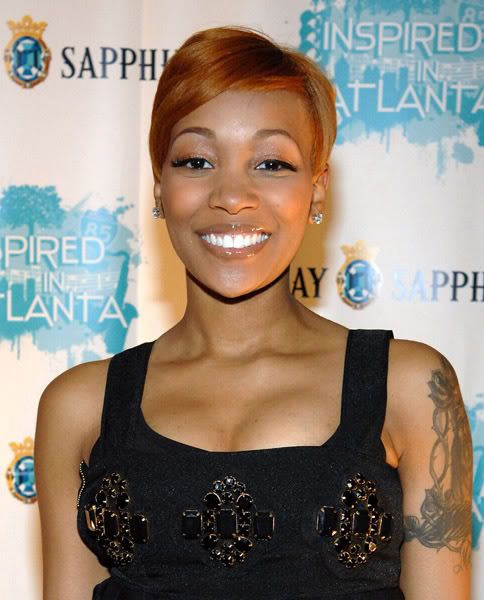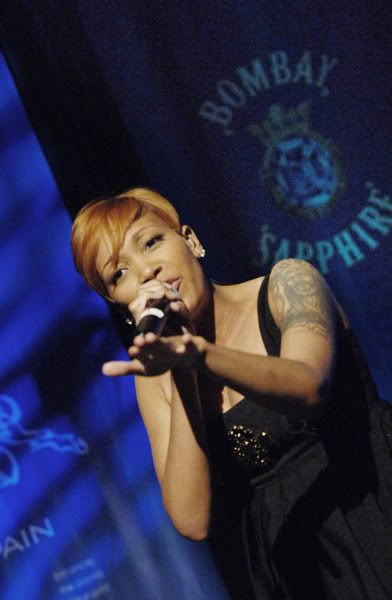 Pregnancy suits her.
Another singer who is pregnant is Jenny LoLo.
According to InTouch Jennifer Lopez is expecting her first child with hubby Marc Anthony. In Touch reports that Jennifer had an ultrasound performed in a New York office on September 12. "The test calculated that she was about 12 weeks pregnant," an insider says. "She's due in the spring." Jennifer, 38, and singer hubby Marc Anthony, 39, have been trying to have a baby the last two years but finally had some luck in July with in vitro fertilization — so successful, in fact, that there's a possibility she's having twins. "The way the fetus is lying made it difficult for the doctor to tell if there was more than one baby in there," says the insider.
Jen & Marc want to leave it as late as possible to announce the pregnancy as Jen has miscarried before.
I can understand that because she is still not out of the danger territory as of yet. And she looked mad swell at her

Just Sweet

show last week. J.Lo is finally having her baby. Massive congrats.