Tuesday, September 25, 2007
BABYFACE FEAT BRANDY: PLEASE COME TO BOSTON [NEW TRACK]....
Here is a new

Babyface

track taken from his new album

"Playlist"

and it features

Brandy.

The song is called

Please Come Back To Boston: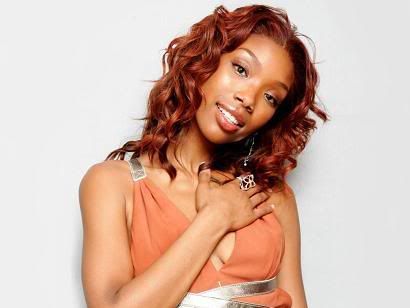 [PLEASE COME TO BOSTON - BABYFACE FEAT BRANDY, DOWNLOAD]
Please come back to R&B more like. I'm no fan of country music and this track is no exception. Brandy stays putting those extra layers on her voice and listening to it I can hear why. Her voice is smoky as hell. Lay off the ciggies. Yeah before a bittersweet fan comes along and think they're telling me something, I'm aware Brandy has always had the raspiness texture to her voice but this is near to gravel baby. The song is mad corny too but if you like country, indulge it some more. Me? Just not my cup of tea.
posted by Toya @ 2:27 PM

|
Name: Toya
Home:
About Me:
See my complete profile


SUBSCRIBE TO MY RSS-FEED:

Contact Me
Email: toyasworld2007@yahoo.com
Navigation
DONATE TO THE CAUSE:
R&B Hotness!
Previous Post
Archives
Shoutbox
Fansites