Tuesday, December 11, 2007
MARY J BLIGE: GROWING PAINS [ALBUM REVIEW]....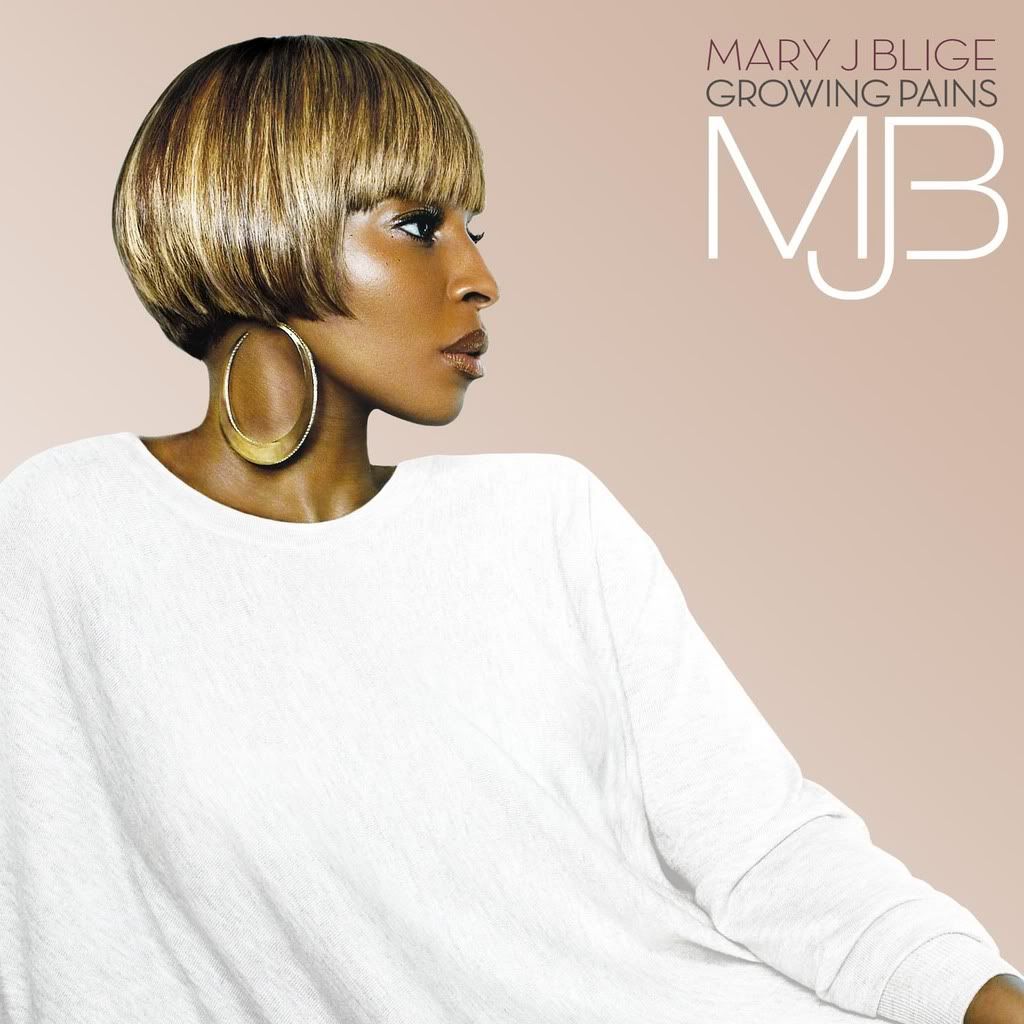 Ghetto legend

Mary J Blige

is gearing up to release her eighth studio CD,

'Growing Pains'

via

Geffen Records

next week Tuesday

(Dec 18th).

The album, which includes Mary's Top 10 single

'Just Fine'

features guest appearances from
Ludacris
and

Usher,

and production by

The Neptunes, Johnta Austin, Ne-yo, Stargate, Bryan-Michael Cox, Dre

and

Vidal, Tricky, The Dream

and

Sean Garrett.

I had to play it a couple of times just to decide on a hot or not verdict. And the verdict falls between the scales. It's not that

Growing Pains

is a bad album, it's just lacking in something prior to previous albums. Is it better than

The Breakthrough?

I don't think so. Will she ever have another album like

My Life

and

Share My World?

Nope. I don't think so either.
Previous masterpieces that was the becoming of Mary will always come into question because Mary established herself in the Hip Hop/R&B/Soul genre as an artist who had to take the rough with the smooth. She was an artist that fought a tough and hard winding battle, opened up to her darkest moments and fought with her demons, which made for good music. Compelling music in fact. And music that can even be deemed 'classic'. Still I am glad Mary has found a happy place. No, I don't want

Kendu

to start beating that ass (haha). But it's good that her self-empowered confidence is reflected in the music.
So that said, the uptempo songs failed to grab me the way

'Just Fine'

did, which was basically a testament of making the most out of life because you only live once. And the midtempo ballads were fresh but still 'Mary'. The album definitely has an updated feel complete with good ole contemporary (but mature) R&B with the oldskool sound here and there especially in superb gems like

Hurt Again

(signature Mary),

Feel Like A Woman, Stay Down, Work In Progress (Growing Pains)

and

If You Love Me.

Apart from those, the album pretty much hit a couple of blunt corners. Mary has nothing to prove with this album though because everything has already been proved. Still the Queen of Hip-Hop Soul without a remarkable doubt, Mary is doing 'just fine'.
Rating: 3.5/5
Labels: ALBUM REVIEW, MARY J BLIGE
posted by Toya @ 11:07 AM

|
Name: Toya
Home:
About Me:
See my complete profile


SUBSCRIBE TO MY RSS-FEED:

Contact Me
Email: toyasworld2007@yahoo.com
Navigation
DONATE TO THE CAUSE:
R&B Hotness!
Previous Post
Archives
Shoutbox
Fansites