Thursday, May 31, 2007
THURSDAY'S R&B SCOOP ....
Mya's

album looks like it's about to find itself buried in the pits of hell as she pushes back her album for the zillionth time. Fans have been waiting for her new album

Liberation

from LAST YEAR and since then, the album has been pushed back to MANY dates that never see the time of day. Apparently, Mya's album has been pushed back from the

14th August 2007

to the

18th September 2007.

Who wants to bet some serious money that the album gets pushed back to next year?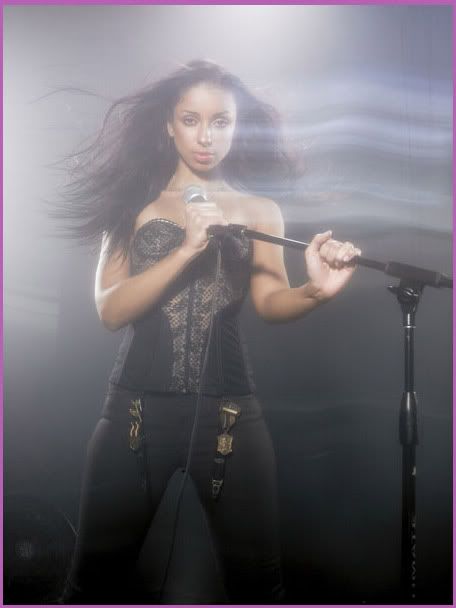 Hey

Tashema,

looks like you were right. Mya's album isn't coming out until next year. Boo-hoo! Anyway, Courtesy of
That Grape Juice
here is the download for her next single
Walka Not A Talka
but why is she even bothering? The song is shitty. It's a wrap!
Did ya'll know that

Rihanna's

daddy use to be a crackhead? Read on!
Jennifer Lopez

looked mad stunning when she attended the

Children's Health Fund Gala Dinner

at

NYC's Hilton Hotel

on Wednesday, which honored

President Bill Clinton

with the Humanitarian Award: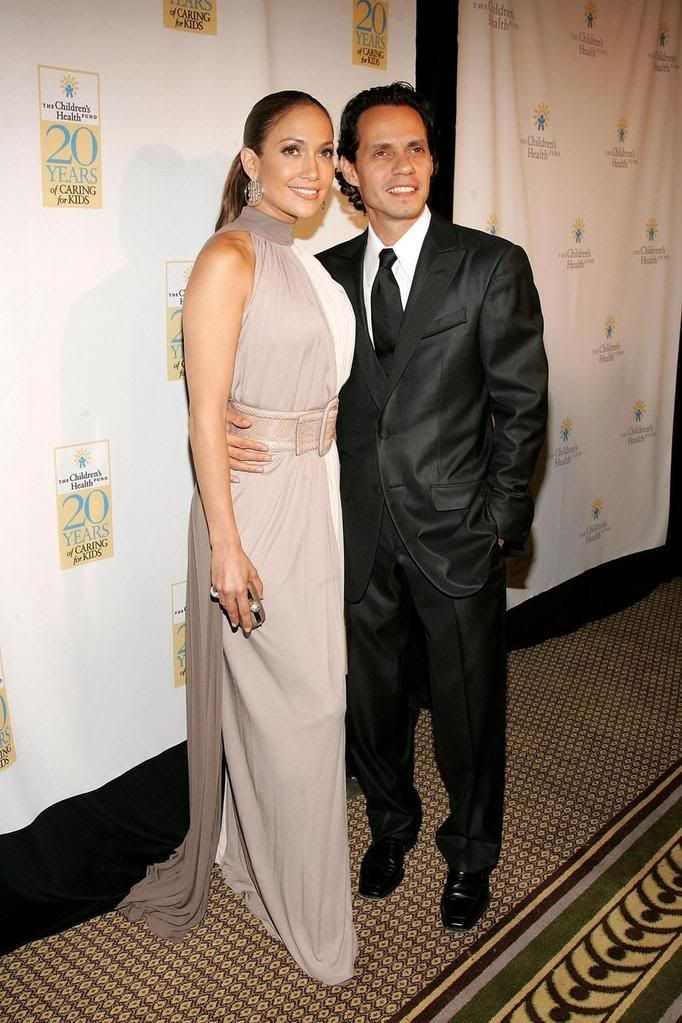 I love this chick. She's hot. Anyway, her ghastly hubby

Marc Anthony

performed at the event.
Rihanna

made an appearance French TV show

"Le Grande Journal"

this week where she talked about her dramatic rise to superstardom:
They asked her questions about her idol

Beyonce

and the different stages of her career. Also, the #1 spot on the Billboard's this week belongs to Rihanna! On the Hot Digital charts, Rihanna came in at #1 with a whooping digital sale of 276,705 copies with her latest new track

Umbrella

! When Rihanna's new album

Good Girl Gone Bad

gets released next week, I am telling you that she is going to sell 1 million copies in her first week, and if not, she will DEFINITELY go gold. And when it does happen, remember that *I* predicted it. Rihanna has also set an

iTunes

download record. Rihanna's Umbrella hit is the biggest debut in iTunes six-year history. This is the SECOND record that Rihanna has conquered. Last week in the UK charts, she made history as the FIRST female artist to get to no 1 on downloads alone. And in a rare situation where she talks about her white father

Ronald Fenty,

she tells

Giant

magazine how she is proud of him for beating his crack addiction. She and her two brothers

Rorrey

and

Rajad

grew up in Barbados watching their father struggle with his drugs demons. She says:
"I just knew that my mom and dad would always argue when there was a foil paper with an ashtray. He would just go into the bathroom all the time. I didn't know what it was. (But) he knew that to get closer to (his kids), he had to cut that out. And he did".
I wonder if Rihanna hooked up with her idol and arch rival

Beyonce

for a bite to eat as Beyonce was in France at the exact same time. Here are some pictures of Beyonce performing in

Marseille, France

on May 29:
France was where it was at. Her dancer didn't seem all that fascinated as she was yawning during the performance. Haha. Funny.
R&B Crumbs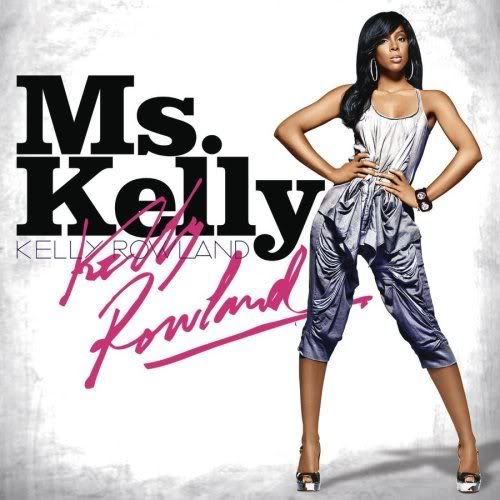 1. Sam from
That Grape Juice
has sent me an exclusive Kelly Rowland track called
'Work' (ft. Fat Joe). Thanks Sam!
[DOWNLOAD]
2. Teairra Mari
signs deal with Interscope Records.
Yup. This was a short update. Call it a slow news day. Enjoy ya'll weekend! And don't forget to
VOTE!
ps
I may update again later today.
Labels: BEYONCE KNOWLES, JENNIFER LOPEZ, KELLY ROWLAND, MYA, RIHANNA, TEAIRRA MARI
CONTINUE READING THIS POST ....
posted by Toya @ 4:16 PM |

Wednesday, May 30, 2007
WEDNESDAY'S JUICY R&B SCOOP ...
Rihanna

continues to attack the European headquarters this week. This time she was spotted rocking some new hair-pieces as she was leaving her hotel in Paris yesterday, clutching her new album. Is there no end to this girl's forever changing yet flamboyantly-inspired image? After strenuous promotion in the UK and Germany, Rih-Rih is now in Paris to continue her

Good Girl Gone Bad

promotional campaign (her next stop will be Australia and the Asian continent):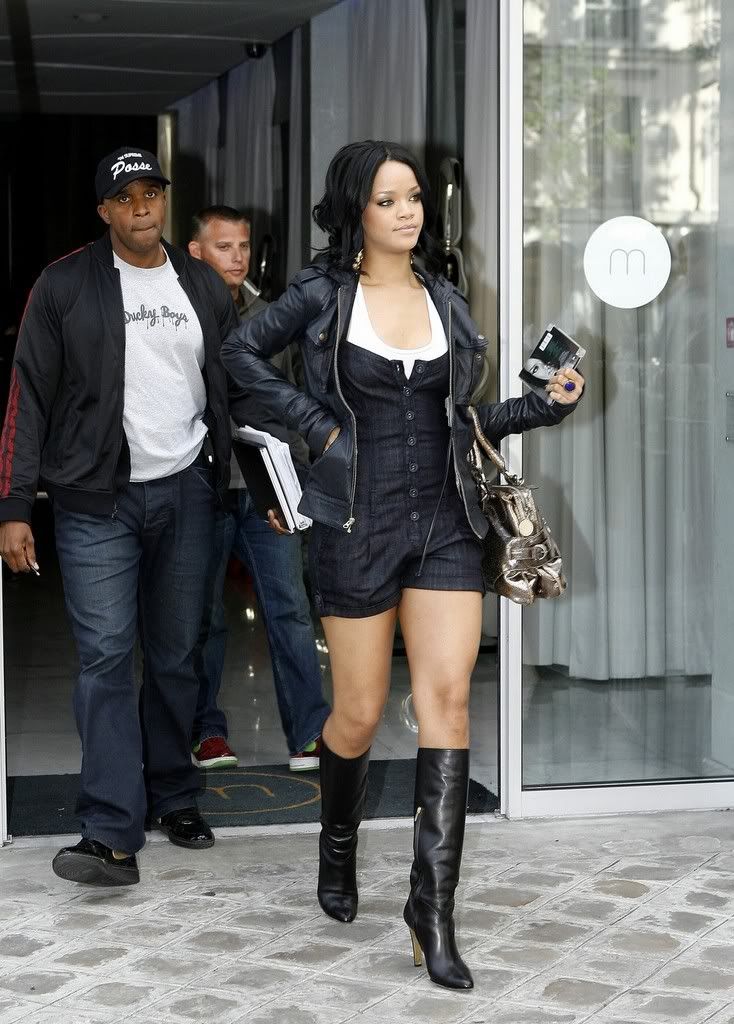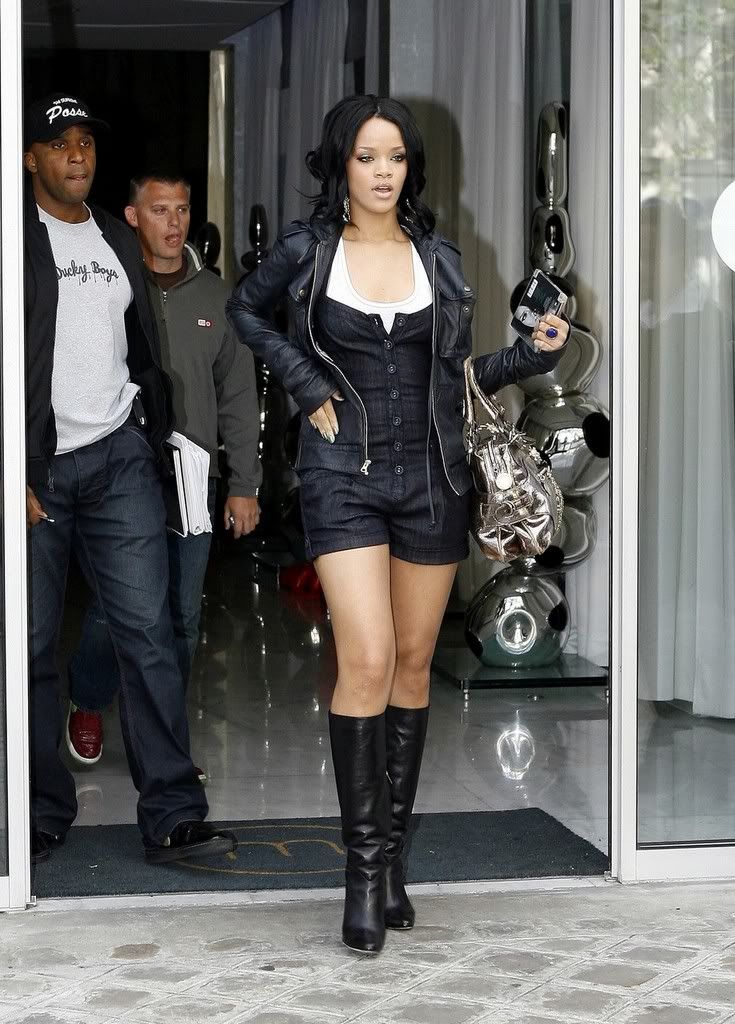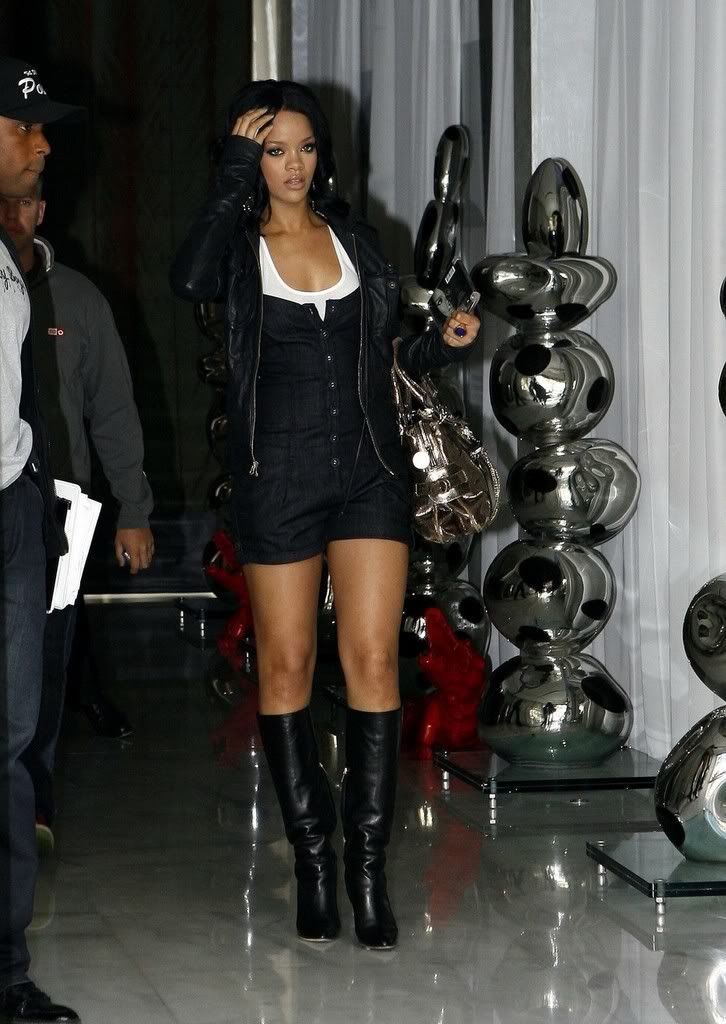 [click images for HQ viewing]

As far as those thighs are concerned, it seems that Rih-Rih was kidding herself when she appeared in
US Weekly last week
talking about her new size 2 which she achieved on a 2-week work-out as well as a diet of lemon water, eggs and chicken. Hmmm ... Rih-Rih is naturally curvaceous so she should embrace her curves. I am definitely an ambassador for the "lurve your curves" campaign. Nobody wants to look like

Nicole Richie

getting sucked out by a powerful vacuum cleaner.
And here are more pictures of Rihanna leaving hotel

Nurano

as she heads to

NRJ radio station,

Paris, France:
She sure was living up to her

"Umbrella".

LOL! I have to admit that I am sooooo loving this hairstyle. It suits her so much better than the
mushroom cut
(which was actually a wig and NOT her real hair).
And here is Rihanna on the set of new video

Shut Up & Drive: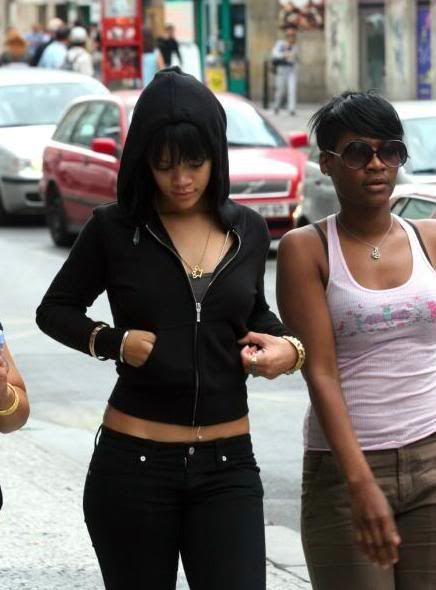 [images via oh-rihanna.com]
Uh-huh. The very video that

Def Jam

are spashing out $600,000 dollars on. She was spotted shooting the vid in

Prague.

I can not even wait to see the end result of that one. Interesting.
And um, check this:
In other Rihanna news,
word has it that Rihanna, Beyonce AND Jay-Z have all agreed to appear on a track together.
The track will allegedly be used as a remix song or a bonus track for Rihanna's

Good Girl Gone Bad

album. I won't put much emphasis on this news until I actually hear it from

Rihanna, Beyonce

or

Jay-Z

himself (the one who supposedly put this whole thing together) as it sounds just a little too good to be true. Plus, the site who managed to "attain" such info isn't the most credible of sources (no offence) but we will have to sit this one out ... for now.
Mel B

doesn't do things by halves as she has found herself a new man WEEKS after giving birth: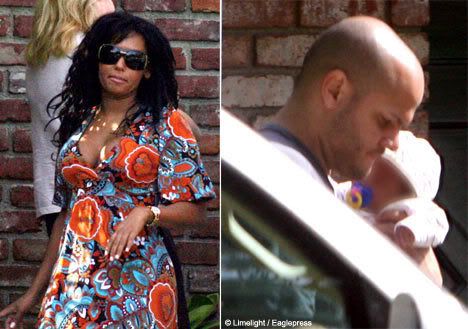 The new man in question is movie director

Stephen Belafonte.

The couple have been hitting all of the top LA clubs in the past few weeks - making sure everyone knows they're the new hot couple in town and are now house-hunting together. I would normally say, give your vagina a rest before going down that route. I do agree with her that she should move on though because

Eddie Murphy

really did dog her out - BADLY. But I just think she's moving a little too fast. House hunting? Well, if she's positive he's the one then good luck to her. She deserves happiness after what she's been through.
Britney Spears

just doesn't give a "fuck" and she's showing that to us LITERALLY when she was spotted out in LA this week:
I know she's working on getting her life back together again but chick still clearly has issues. Hating your mom for trying to help you is indicative that she STILL hasn't grown up as she continues to possess the child-like mentality. I do look forwards to her comeback since

Ne-yo, Pharrell, Stargate

and others have done work on her comeback album but she really needs to get it together. I'd consider such behaviour as rather cool if she wasn't a mother of two, but clearly Britney just isn't there yet.
Danity Kane's Aubrey

was spotted at

Vienna's Town Hall

looking completely cracked out:
Looks like chick has some major issues going on. Every time we see her she is always wide-eyed and sometimes a little oblivious to her surroundings. She has never looked like this before so what happened? What happened to Danity Kane, period? It's a known fact that signing up with

Diddy

is career suicide. I feel really sorry for the next victims of

Making The Band.
Whitney Houston's

daughter

Bobby Kristina

appears to be growing into her looks and has developed some cuteness judging by these personal pictures she decided to share with us this week:
At one time, and please forgive me, but she was looking like her cracked out, burnt and crusty-lipped, extremely unpleasant-looking father

Bobby Brown.

Now the only thing she has of his is that infamous gap between her teeth, which could do with fixing. Other than that, she's growing up to be a nice-looking young woman.
A new male R&B artist is in town and he goes by the name of

DC Yeager.

Here is a track of his called

Let Me Know

and it features

Ne-yo: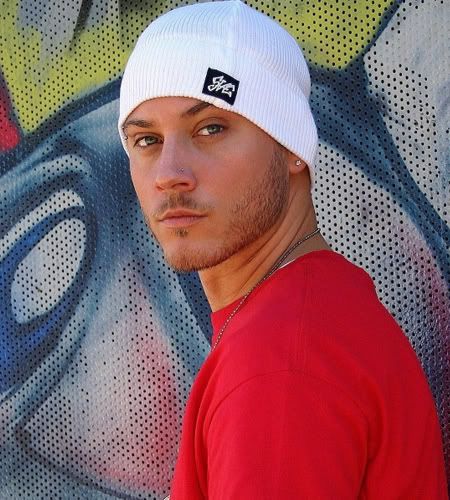 The track is slamming. A slow-tempo R&B track with smooth vocals surrounded by a cool sensuality. I cannot wait to hear more from this guy. He sounds good to me. I would say he is a mix between my man

Craig David, Jon B

and

Robin Thicke.
Check it out!
[thanks Lindsay]
Check out our new

American Idol

Jordin Sparks

singing to

Mariah's

"Dreamlover"

and

"Hero"

when she was little:
Aww! Definetely a star in the making. So much cuteness. I just love seeing a star's childhood's performances before they hit the big time. I remember posting the video of a young

Rihanna

singing Mariah's "Hero" some months ago. It seems that track is amongst the favourites when it comes to childhood performances.
R&B Bites
1.

Mariah Carey

aims to spoof herself and her life in the upcoming film,

Lovers & Haters

(according to IMDb.com, Lovers & Haters is slated for release on September 16 of this year) ....
[READ MORE]
2.

Jamie Foxx

is working on sophomore album ....
[READ MORE]
3. Don't talk shit about

Usher's

lady or he will kick your ass!!! (Tom Joyner gets it!)
[READ MORE]
Labels: BEYONCE KNOWLES, BOBBI KRISTINA, BRITNEY SPEARS, DANITY KANE, DC YEAGER, JAMIE FOXX, JORDIN SPARKS, MARIAH CAREY, MEL B, RIHANNA, USHER
CONTINUE READING THIS POST ....
posted by Toya @ 5:20 PM |

Tuesday, May 29, 2007
TUESDAY R&B FAB PART TWO ....
Here is a

Kelly Rowland

bonanza for you guys. Kelly really is doing her thang on all the magazine covers lately, so she may not get the mainstream covers like her

Destiny's Child

pal

Beyonce

but she's getting the covers nonetheless. This time round, Kelly graces the front cover of

Bleu

and

King:
[click images for larger viewing]

The bleu photoshoot has been recycled many times before and the King cover is just horrendous. Airbrushed to death and still having Kelly looking like she chewed on sour lemons. And why does it look like she bathed in monstrous amounts of baby oil and charcoal extraction? Those legs dammit! Not a good look. And whilst we're on the subject of Kelly, you can listen to snippets of her upcoming new album

Ms Kelly

by clicking
here
(click her album cover on the bottom left, and a list of the songs should come up in english). Ms Kelly is scheduled to drop 3rd July 2007.
So what do ya'll think of the snippets?
Labels:
KELLY ROWLAND
Labels: KELLY ROWLAND
CONTINUE READING THIS POST ....
posted by Toya @ 11:09 PM |

TUESDAY R&B FAB ....
You can call me sad if you want but I'm totally looking forwards to

Big Brother 8

when it launches tomorrow night. I've been into BB ever since it first debuted 8 years ago. I'm just fascinated to see people from all walks of life and ages put together in one big social bubble either gelling OR verbally tearing each other apart. There is always some kind of culture clash going on as well as hierarchy-differences too. Some people that participate already come from wealthy backgrounds, and some are a lot less fortunate and are only in it for the money and fame (though it has already been proven that nobody really finds fame on BB other than that gobby loser

Jade Goody,

but usually, most BB contestants fade away into oblivion including the winners without even sustaining a high-profile celeb-filled career). If I were to do BB I would go only if Jade decided to reappear. That way I could punch her in the mouth and get myself an assault charge in the process. And to me it would be well worth it. As far as superiority is concerned, you get insecure people thinking: "Oh she thinks she's better than me, look how she talks, look at how she dresses" etc, some people are more sheltered, louder than others, confrontational, competitive whilst other groups in the house are a lot more reserved, grounded and quiet. It's annoying how every year they feel the need to put in two gays just to subject us to some homo-action - like yeah, we really want to see that. We want more characters like Nasty

Nick Bates

and "bottle-up-my vagina"

Kinga

(oh lawd, the rude but the extremely funny). So yeah, I'm going to put a dent in my healthy eating plan tomorrow night and will be in front of the TV with a bottle of Dr Pepper and a large packet of Cheeto's.
X-Factor

winner and new

J Records

recording artist

Leona Lewis

attended

"This Is Your Life",

a UK TV show for

Simon Cowell.

The pretty 22-year-old took a break from recording to attend the show and she was sporting a new brunette shade of hair, which looked absolutely awesome (I hope we won't be seeing the blonde again for quite a while). I cannot wait for this chick to release her album later this year: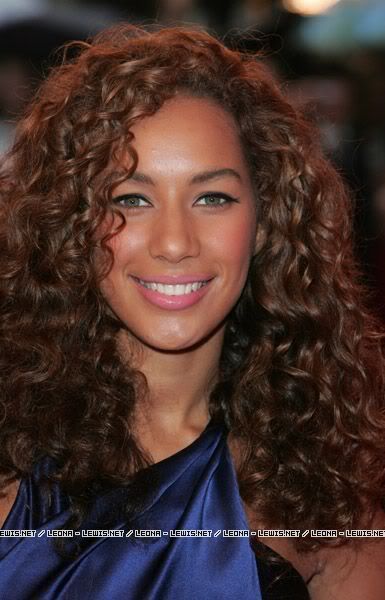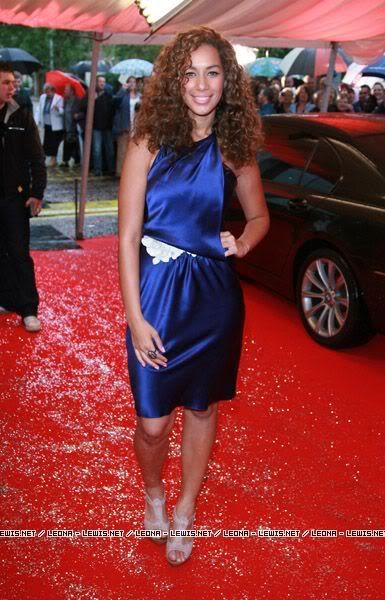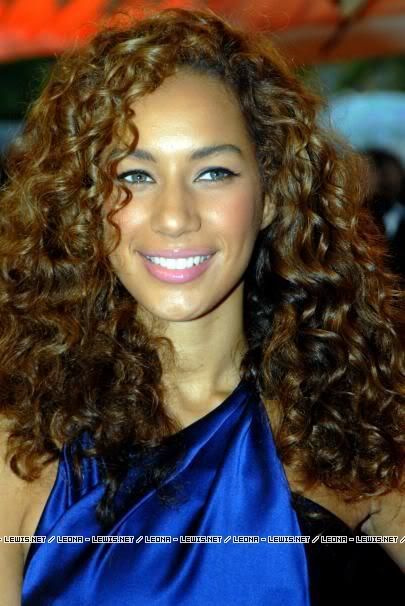 The acid-tongued judge was recently surprised by Sir

Trevor McDonald

carrying his famous red book, which chronicles Simon's life. The one off episode will air on UK TV on the 2nd of June.

Jennifer Lopez,

fellow "X Factor" judge

Sharon Osbourne,

and

Oprah Winfrey

are all said to be involved. Celebrities that attended the event 2 days ago included cutie 2005 X-Factor winner

Shane Ward, Jerry Springer, Randy Jackson, Paula Abdul, Ryan Seacrest, Louis Walsh

and many others.
Anyway, check out these pictures of Leona at last week's

American Idol 6 finale,

with judges

Randy Jackson, Simon Cowell

and Simon's girlfriend

Terri Seymour: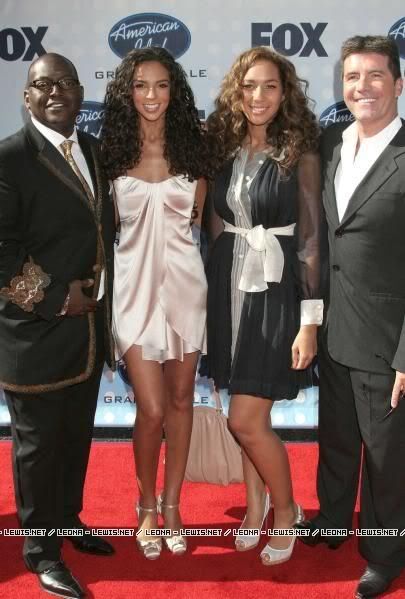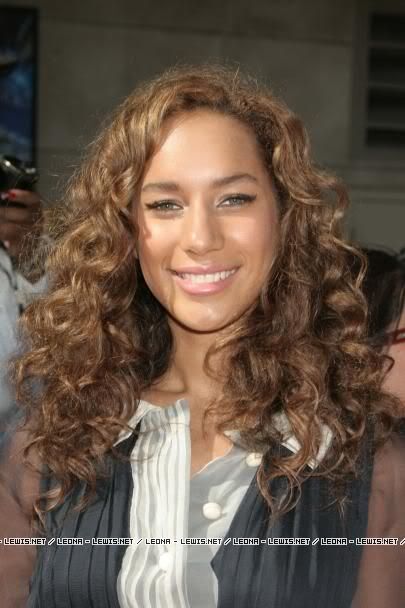 Wow. Terri is absolutely gorgeous. Anyway, Leona was supposed to debut her new single at the finale but couldn't due to being sick with tonsillitis. I hope we get to hear the new single real soon and as its reported to be a track produced by

Dallas Austin,

I so anticipate it.
Beyonce

attended her concert's afterparty in

Madrid Spain:
[images via facetoface]

I think she looked amazing, and I love that hair on her. Let's just hope she stays away from those tacky lace fronts for good. Whoever swore that they give you a natural hairline LIED to you.
Here is

Rihanna's

"Umbrella"

performance when she appeared on

Viva Live

in Germany a couple of days ago:
Horrible make-up as I stated before, but she's been doing her thang and I'm loving her new album now. I am glad she's finally found her niche and continues on with this direction in the future. I think the only song I don't like on

Good Girl Gone Bad

is

Shut Up & Drive.
Former

American Idol

contestant

Kimberley Locke

performed live on the main stage at

Raging Waters

in San Dimas, California on May 27, 2007:
She reminds me sooo much of a younger

Faith Evans.

Still, it's good to know she's out there holding her own.
New R&B artist

Samantha Jade

is hitting us hard-style with her new single

"Boyfriend"

and the song is crazy! The hot new track is produced by

Rodney "Darkchild" Jerkins

: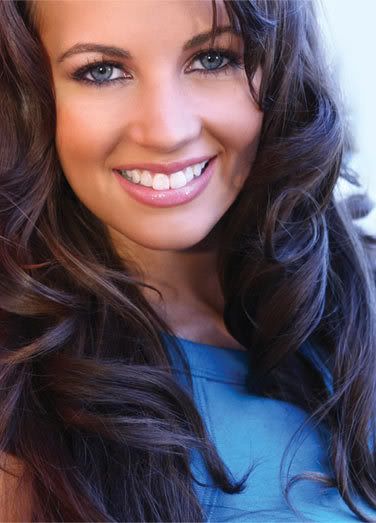 Introducing Samantha Jade, a 19 year old multi-talent, whose debut album on

Jive Records

will arrive in stores later this year. Samantha first made her debut on the

Step Up

soundtrack. This track is mad hot. And she can really sing.
Check It Out!
R&B Bites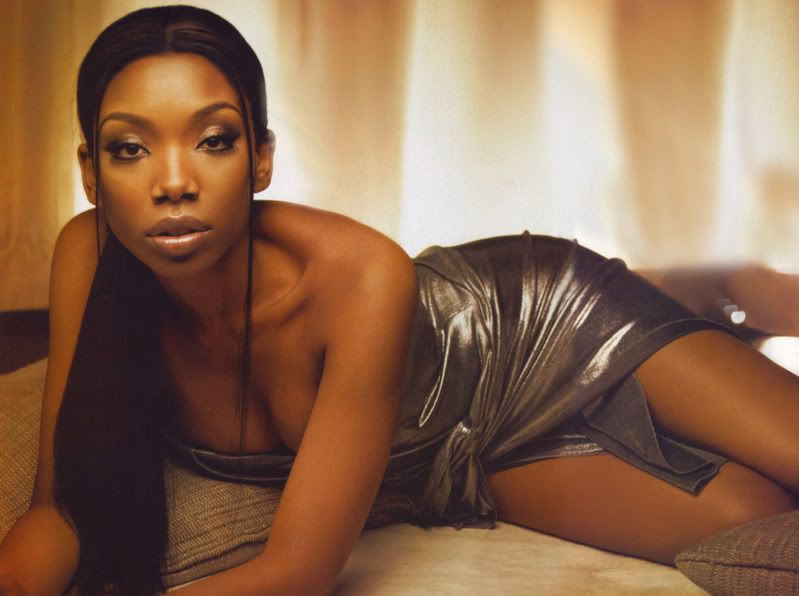 1.

Brandy

apparently doesn't think much of the lawsuits leveled against her and is denying ALL allegations regarding last December's fatal car crash ....
[READ MORE]
2.

Prince Azim

pays

Michael Jackson

$10 million to attend his birthday bash ....
[READ MORE]
3. "Since

Capitol records

have merged with another shit label

Virgin;

Janet
Jackson, Stacie Orrico

and now

Letoya Luckett

have departed. Not sure what's the fate of

Cherish

music is, but their third video single was haulted because of the switch" - Thanks for the scoop

Fabizzle!

That's fucked up.
On that note I'm out. Stay tuned.
Labels: AMERICAN IDOL, BEYONCE KNOWLES, BRANDY, KIMBERLY LOCKE, LEONA LEWIS, MICHAEL JACKSON, RIHANNA, SAMANTHA JADE
CONTINUE READING THIS POST ....
posted by Toya @ 11:27 AM |

Monday, May 28, 2007
BANK HOLIDAY MONDAY R&B CRUMBS ...
Yesterday,

Monica

made an appearance at the

DC Pride celebration

which took place at the

DC Convention Center

where she sang a couple of tracks from her latest album

The Makings of Me: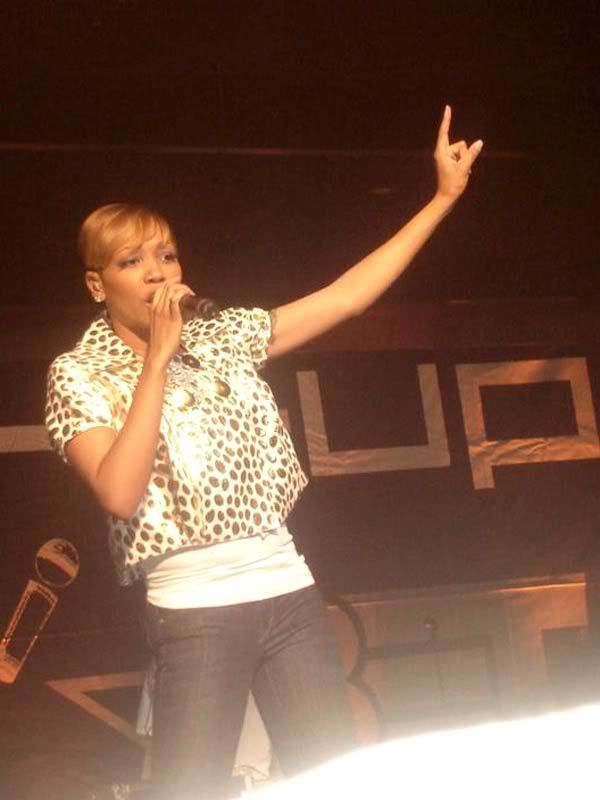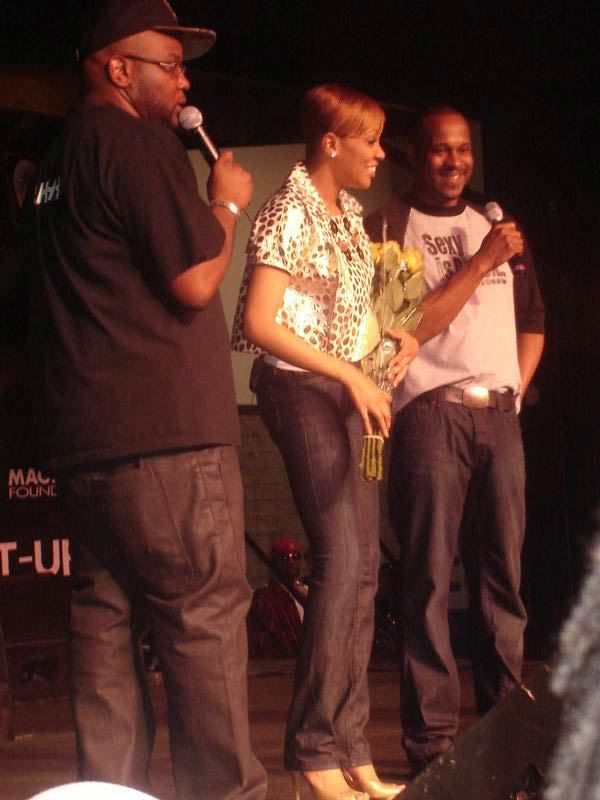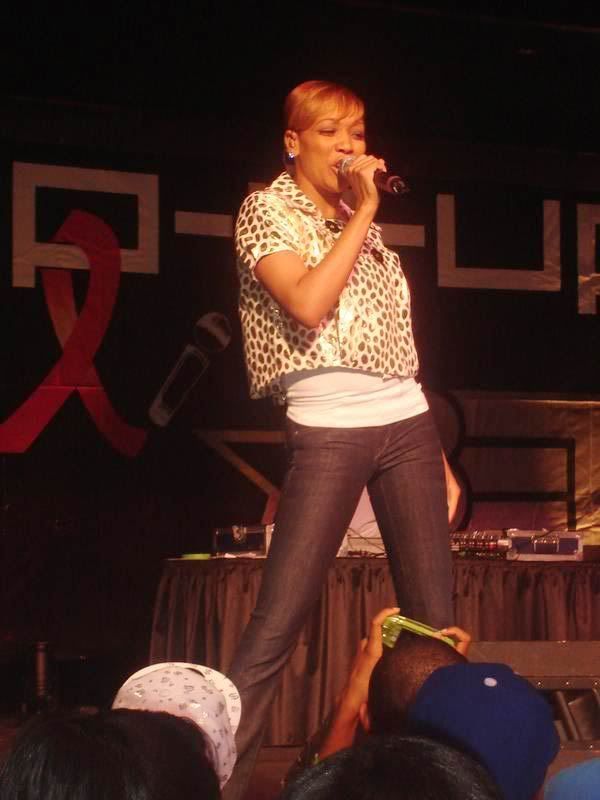 Though her latest project hasn't made much noise lately, Monica stays doing her thang. She has just returned to the U.S. after making a trip to London this weekend in which she attended the 25th birthday bash for Brunei's

Prince Azim.
On 26th May 2007,

Christina Milian

and her boyfriend

Dre

attended

DJ Khaled's

pre-album release party at

Mansion

in Miami:
Why does Dre always look like he's been hit with some spliff stick? Dude always has the "high" expressions written all over his face. Christina looked nice as usual. I actually like these two together as a couple. Dre is not ugly at all but he has a really long face. You can paint the distance from Mexico to San Francisco on that face. It's been a whole year since these two have dated now and still going strong.
Mya

was spotted at

Vienna's Town Hall

in support of HIV research: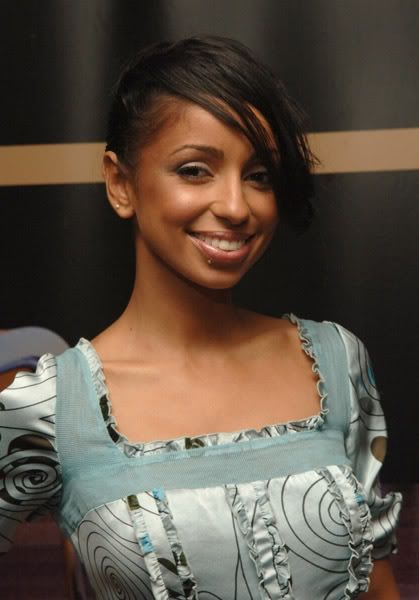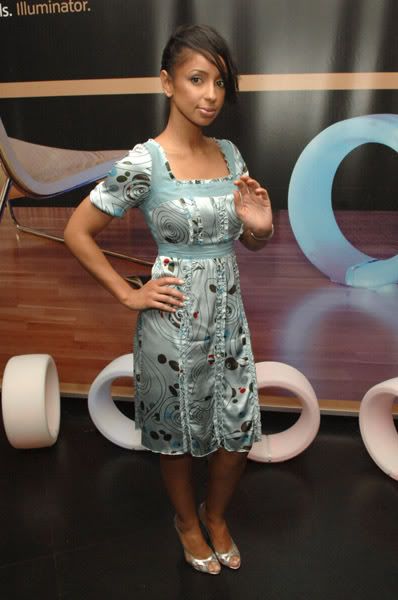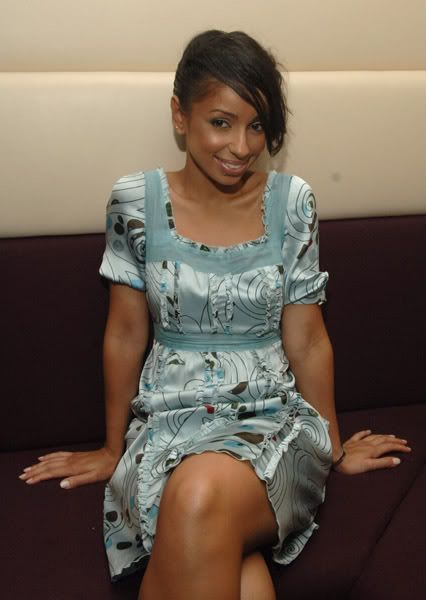 Someone emailed me to say they don't think Mya's album is going to come out until next year and I will have to agree. Watch the album get pushed back again ...

Courtesy of UK tabloid

The Sun,

here is a new promo picture of

Rihanna: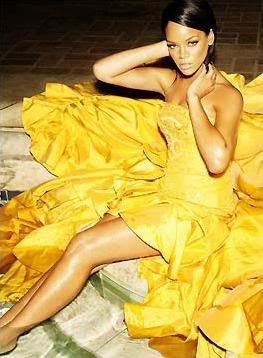 Rihanna is now in Germany doing television appearances before flying by private jet to Prague to shoot a US $600,000

Def-Jam

financed music video of her next single,

Shut Up And Drive.

Did you hear that people? I think I need to say that again - $600,000 fucking dollars. Def Jam are really splashing out on Rihanna BIG TIME. Early next month, the 19-year-old is to appear on three American TV shows with worldwide audiences:

MTV Movie Awards

on June 3 with

Jay-Z,

the

Tonight Show with Jay Leno

on June 5, and the

Today Show

on June 8 as part of the network's concert series. She is also expected to appear on

BET

and other shows in the United States in June and July. Plus, the people guiding her career are talking with movie producers. And she is also taking acting lessons to prepare herself for future movie roles. Rih-Rih has already filmed

Cover Girl

commercials as the new face of that cosmetic line, and has signed a contract to endorse

Gillette

shavers for women. She is also to participate in the global

Earth Day

campaign to "save the planet" with an appearance in Japan. After her promotion in Europe, she will be jetting to Australia and southeast Asia before heading back to the United States.
Beyonce

performed in

Madrid, Spain

over the weekend:
Last week, British singer

Jamelia

attended the

2007 Cannes Film Festival - Dolce and Gabbana Party.

Here are some pictures of her arrival: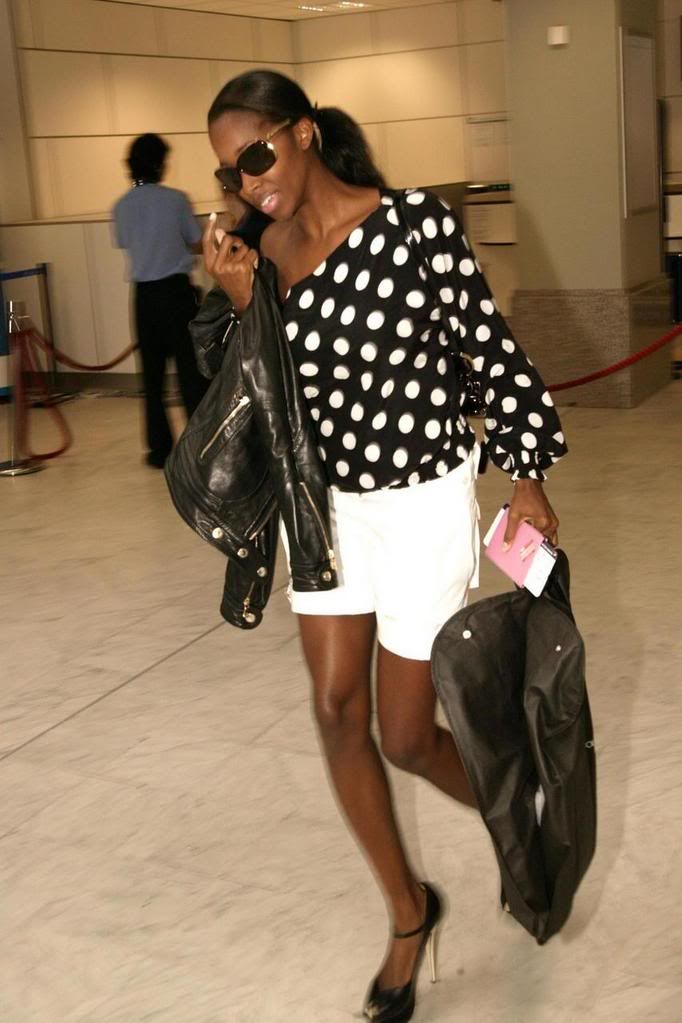 Looking cute and casual.
And here she was at the event donning a very unflattering golden copper type dress which looked like it was scraped from some tin foil: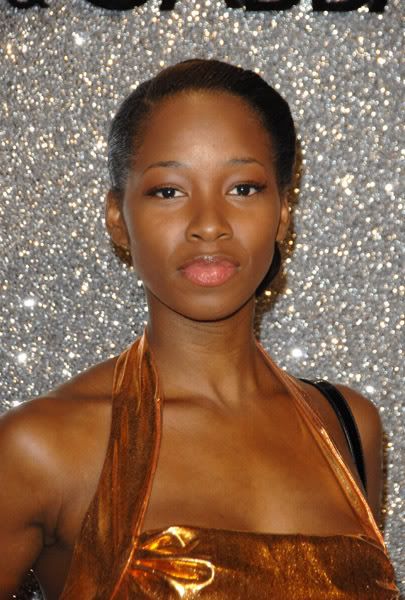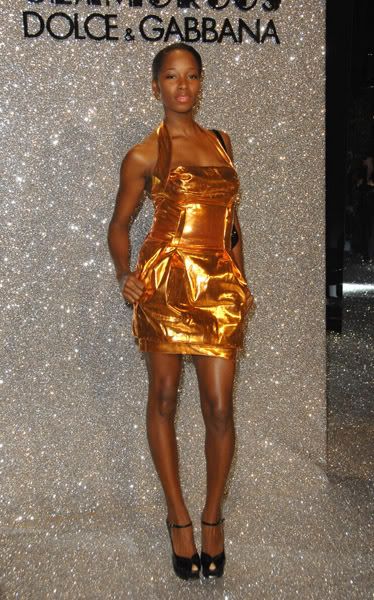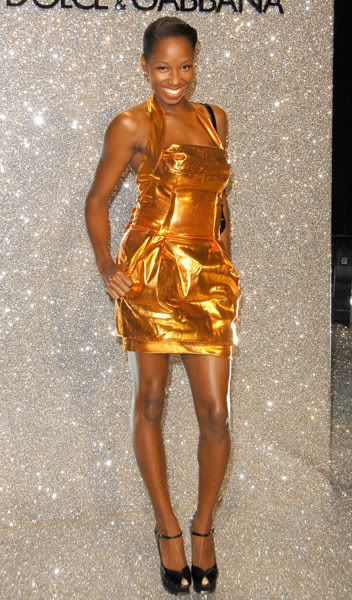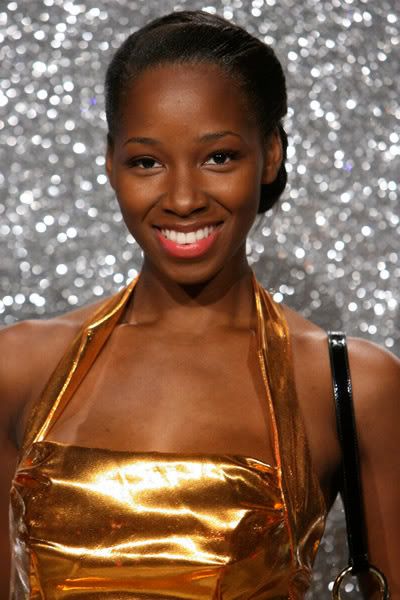 Such a big no-no, and I usually admire this chick's fashion sense. As she's from Birmingham like me, my cousin's mom said she use to hang out at her house because Jam's brother was mates with her son. My mom also knows her fiance's mom too (
Darren Byfield
) as they use to work together at Harambee. I'm told she was a nice woman.
Jennifer Hudson
looked a hot shitty mess when she was seen out and about a couple of days ago:
Oh lawd, with a hairline like that, WHY does that lace front look so fucked up? And with her breasts drooping down like that trying to fight free and let loose, she really need not step out of the house without wearing a bra EVER again. Where the fuck is her stylist? I can't believe that someone who won an Oscar a couple of months ago would actually be seen like this. Damn shame. The
Dreamgirls
actress is currently filming the
Rowan Woods
movie
Winged Creatures
, based on the novel by
Roy Freirich.
Winged Creatures is a 2008 film adaptation of Roy Freirich's debut novel starring
Forest Whitaker, Guy Pearce, Kate Beckinsale, Josh Hutcherson, Dakota Fanning, Jeanne Tripplehorn, Embeth Davidtz, Jennifer Hudson,
and
Jackie Earl Haley.
In the aftermath of a gruesome restaurant murder, the survivors of the attack are left to ponder their own mortality and how it relates to their connection to society. The film is currently being directed by
Little Fish
director Rowan Woods.
Trey Songz

on his

Wonder Woman

shoot a while back: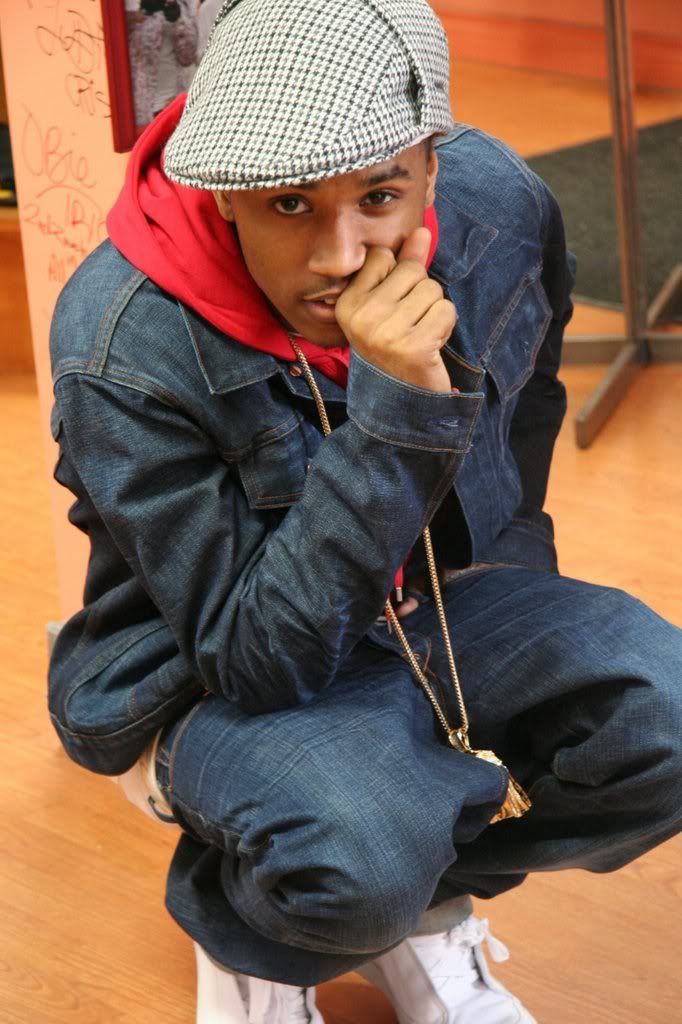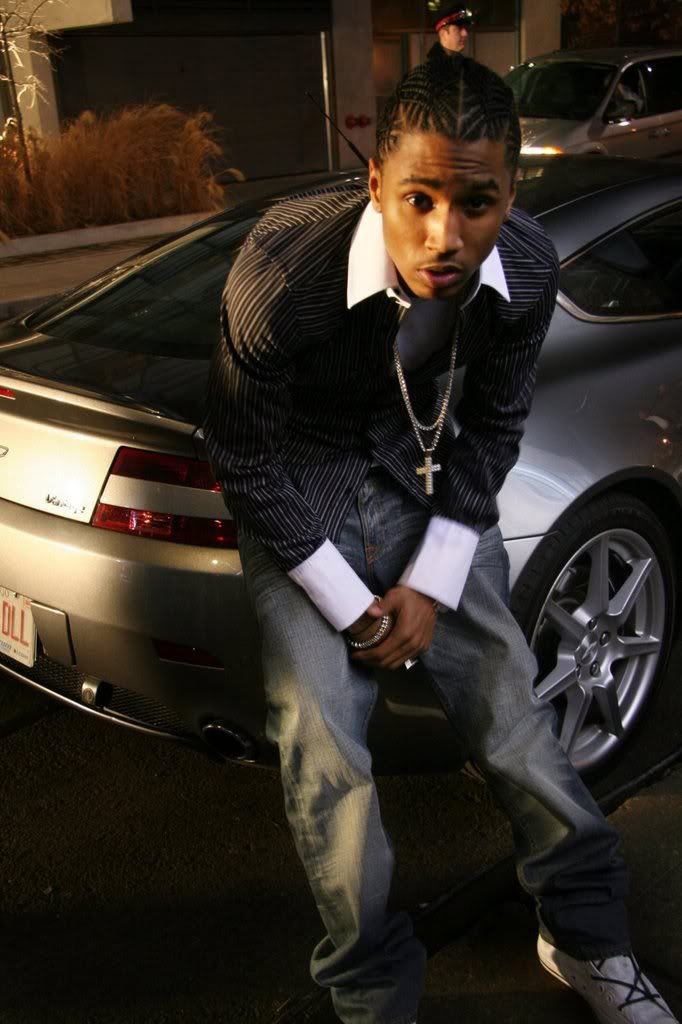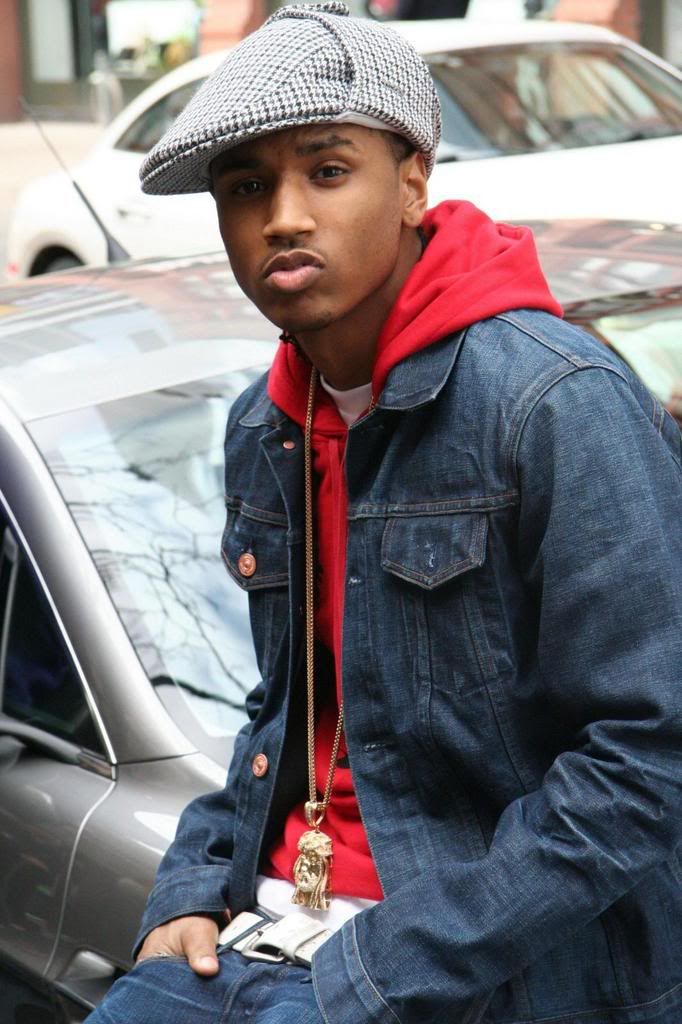 Weird.
Ne-yo

was in Japan over the weekend for the

MTV Video Music Awards

which took place over there:
He performed at the event and won the gong for Best New Artist Video award.
Anyway, yesterday, I posted

Mya's

performance of

"I Am"

when she attended the

Fashion Cares 2007

event in Toronto, Canada. Well,

Kelly Rowland

also performed

"Dilemma"

so here is Kelly's performance:
She looked great but I wonder why she didn't sing tracks from her new album. I mean she IS supposed to be promoting the new album right? Dilemma was a MONSTER hit but it is NOT her song. It is

Nelly's

and she just featured on it so I thought it was weird to see her sing a track that's not hers and which was released a zillion trillion years ago.
R&B Bites:
1.

Ciara's

third single will be

"My Love".
2. Check out brand new

Cherish

track called
Keep It Fresh.
3.

Bone Thugs N' Harmony

are on their way to shooting the video for their next single

'Lil L.O.V.E'

along with

Mariah Carey

. The shooting is to take place in New York City on June 4th & 5th.
4.

Justin Timberlake

has launched his own record label called

Tennman Records,

a joint venture with Interscope Records. Timberlake will serve as chairman and CEO of Tennman, which is based in Los Angeles and is distributed worldwide by Interscope Geffen A&M. "We are all excited about the talent we have to offer already on our roster and I cannot wait to introduce the world to my new discoveries," Timberlake said in a statement. The first signings to the label are scheduled to be announced next month.
Stay tuned!
Labels: BEYONCE KNOWLES, CHERISH, CHRISTINA MILIAN, CIARA, JAMELIA, JENNIFER HUDSON, JUSTIN TIMBERLAKE, KELLY ROWLAND, MARIAH CAREY, MONICA, MYA, NE-YO, RIHANNA, TREY SONGZ
CONTINUE READING THIS POST ....
posted by Toya @ 8:39 PM |

Name: Toya
Home:
About Me:
See my complete profile


SUBSCRIBE TO MY RSS-FEED:

Contact Me
Email: toyasworld2007@yahoo.com
Navigation
DONATE TO THE CAUSE:
R&B Hotness!
Previous Post
Archives
Shoutbox
Fansites