I know I said I wasn't going to post anything else on this but I couldn't resist. This shit is getting goooood! And so I couldn't ignore it.
The New Urban blog
got an official interview with

Raz B's

brother

Ricky Romance

and he stated what we knew ALL ALONG - that Raz B was

PAID OFF

to say he lied about the child abuse allegations. Check these out.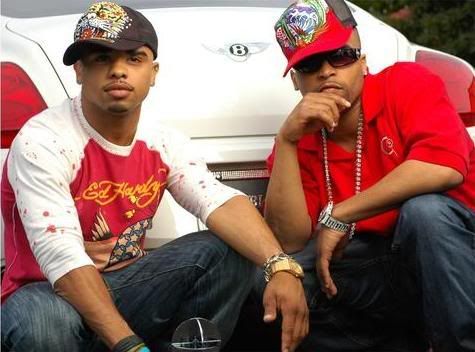 1. Ricky says apology tape is fake and that

Chris Stokes

had people force Raz B to read a script and coerced him into taking money. He says the money will now be returned *crickets*
2. Ricky says that because he won't drop the molestation allegations, he is receiving death threats and he is being followed but but he is still sticking to his claims because he wants Chris Stokes to go to jail *crickets*
3. Ricky says that as kids, Chris Stokes told them to participate in doing gay acts, and if they complied they'd always be taken care of *crickets*
ADDITIONAL INFO: RAZ B IS NOT MISSING.
If you want to read the extremely juicy interview in full,
CLICK HERE.
It's very entertaining you know. Personally, I think they need to go through the PROPER channels. Stop going to You Tube and doing interviews with blogs. Get a freakin' lawyer and do this properly!!!! Ricky says he wants to see Stokes behind bars but he's talking to the wrong people!!!!!!
B Scott
(one of my affiliates), who contacted me in the summer has just received a threatening email from Chris Stokes cousin. Check out his hilarious clip after the cut.
B SCOTT GIVES AS GOOD AS HE'S GOT! AND REMAINS UNDETERRED .....


Like many bloggers, B Scott has been very vocal about the CHRIS STOKES controversy and it appears that Stokes people didn't like it. Visit B Scott for more fabness. This guy is insane but hilarious! Don't forget to give him feedback because he wants to hear from you!