Beyonce and her sister Solange attended Jay-Z's 40/40 opening on Sunday night. Lots of folks arrived to support and celebrate the special occasion: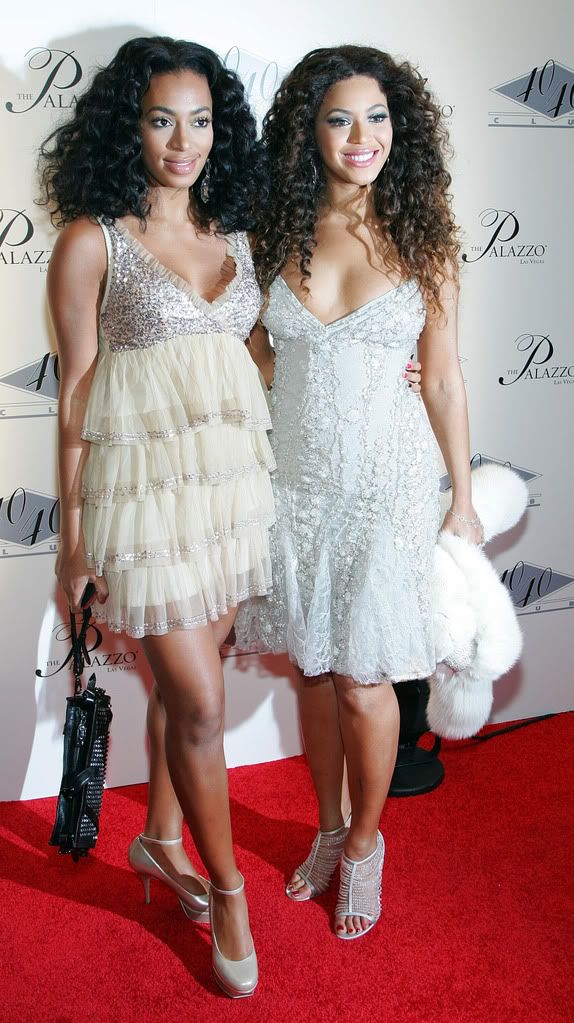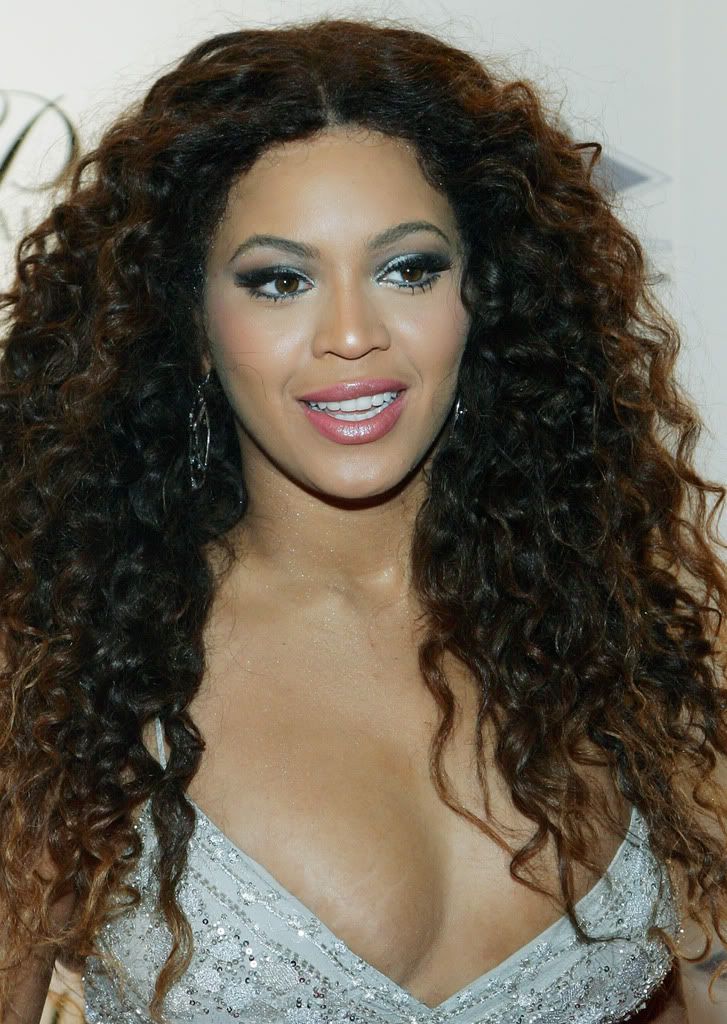 They both looked cute. They are looking more and more like sisters when in the past you couldn't even tell they were related. At one time it was like looking at Jessica Rabbit and Gonzo. NO LIKENESS at all. So having said that, Solange has come a long way. Check out who else attended after the cut.
Another R&B singer who attended was Robin Thicke and his father Alan: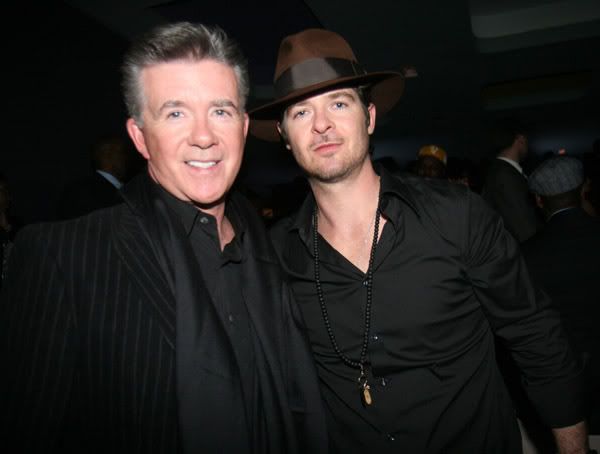 Robin looks a lot like his dad.

But here's a sight that would have your eyes bleeding sore. Michael and Janet Jackson's father Joe decided to come out of his rocking chair to hit up the event: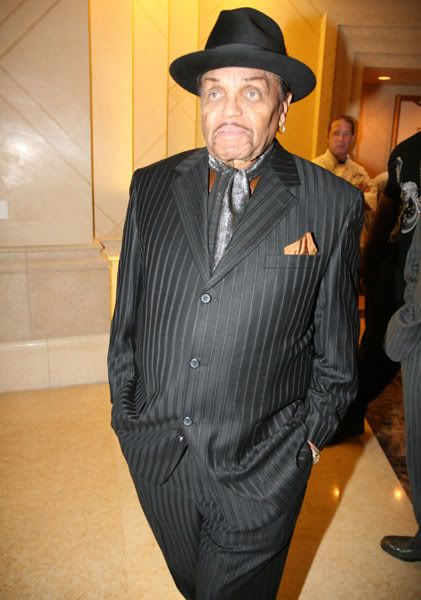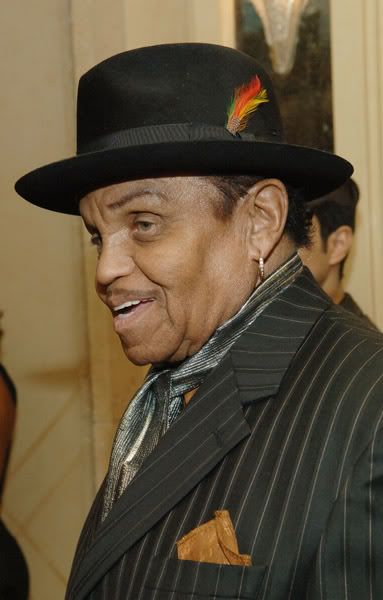 Yikes. He makes the boogieman look kind. Seriously. I see he still enjoys acting like he is 60 years back in time. Nice earrings and all.

Beyonce was living it up: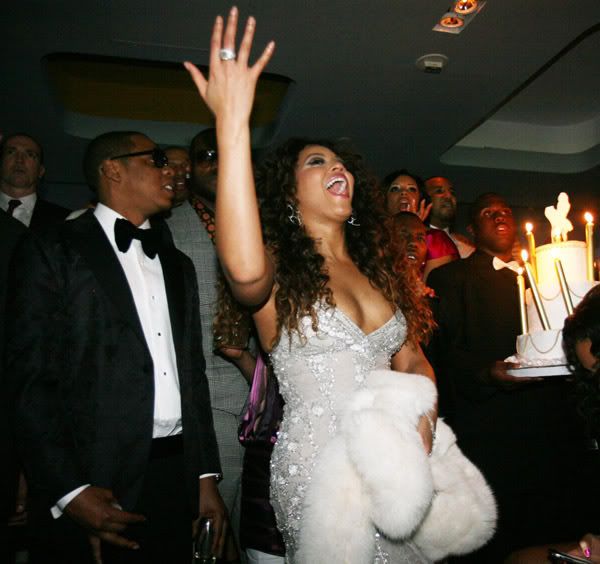 Well, if I had a man of Jay-Z's calibre, my ass would be shouting out loud from the rooftops as well. You can't hate on Jay-Z at all. The man's hustle game is ON POINT.

R&B singers Mary J Blige and Ne-yo was there too:




Ne-yo looks so damn fruity, it aint even funny. Mary looks like hell. She has been looking like a 70 year-old woman lately. Damn.

Mariah Carey and her dog was spotted shopping in Aspen this past weekend: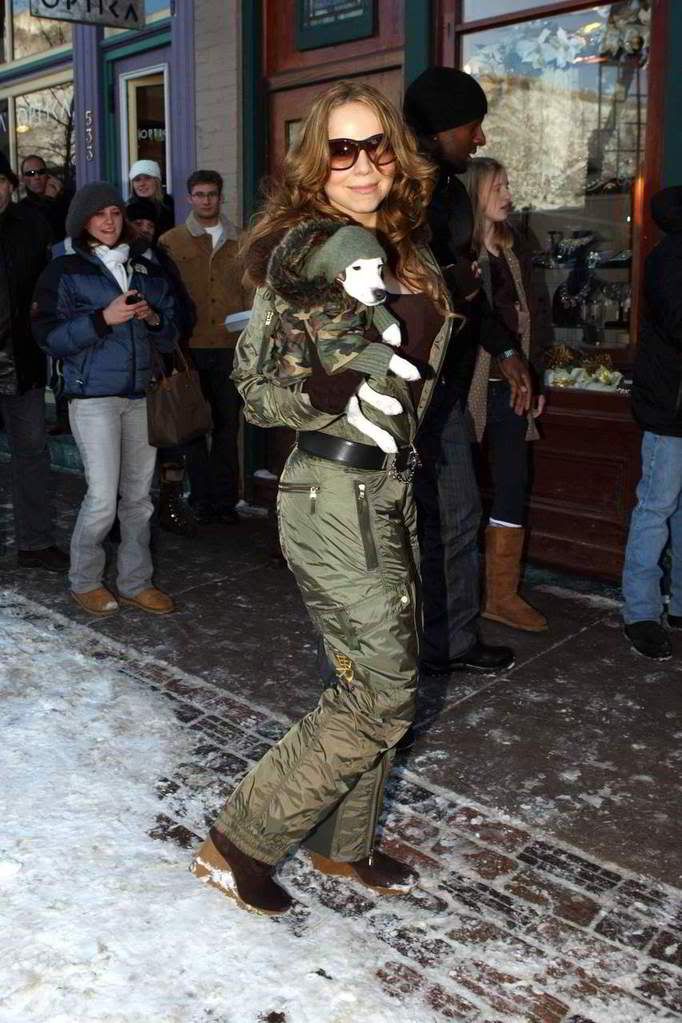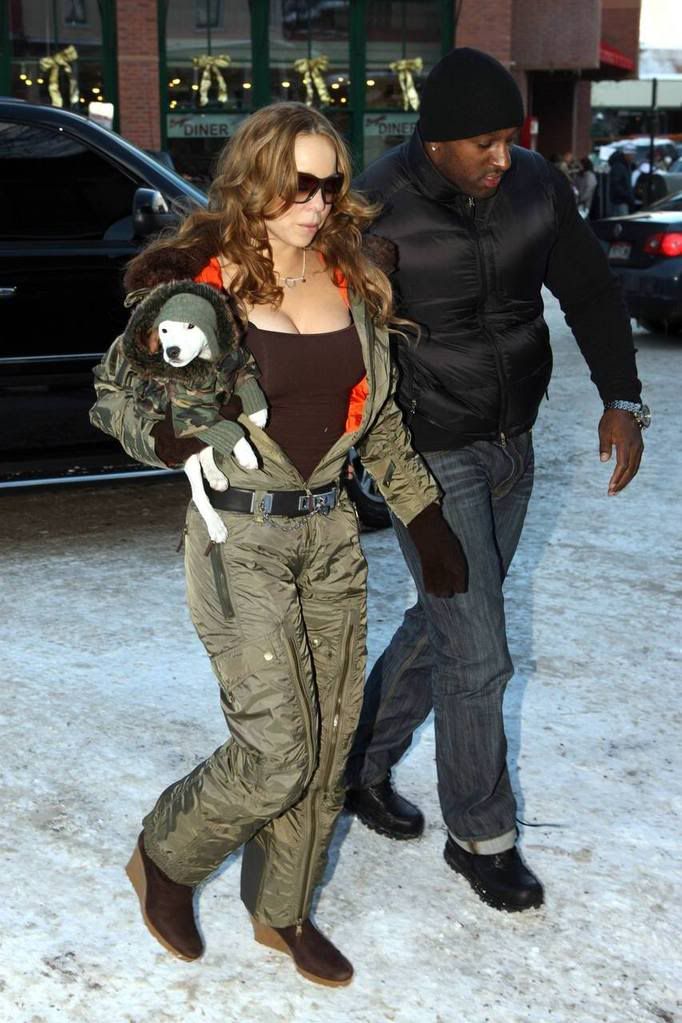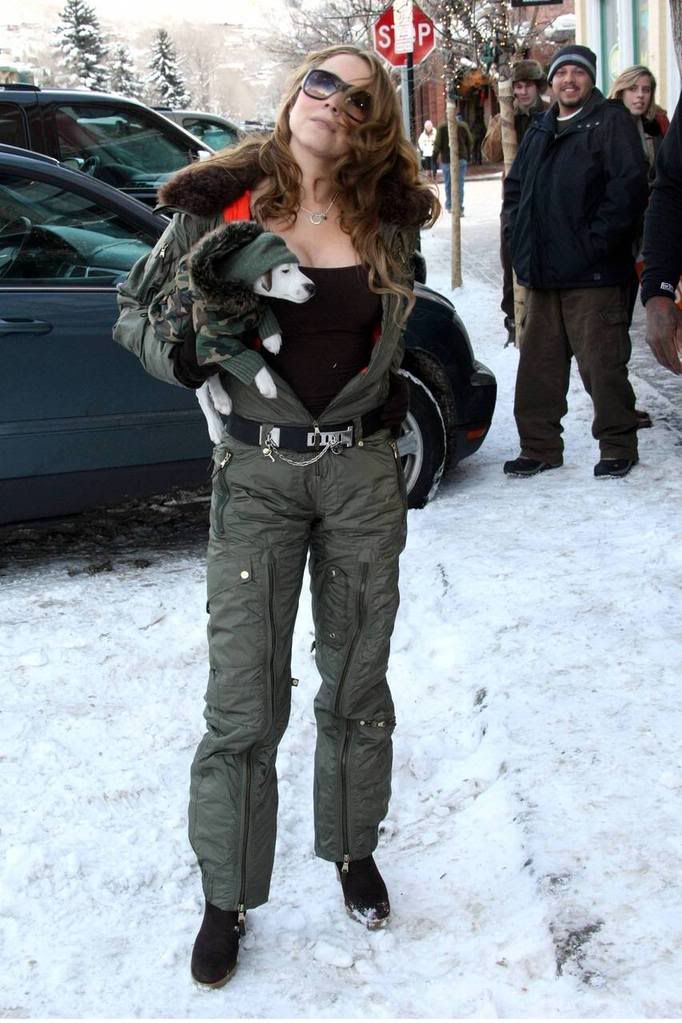 I didn't even know adults still wear an all-in-one coat in this day and age. Mariah's dog looks really sad.

But the atmosphere was a far contrast for Leona Lewis when she was spotted enjoying her Caribbean vacation with her fella Lou: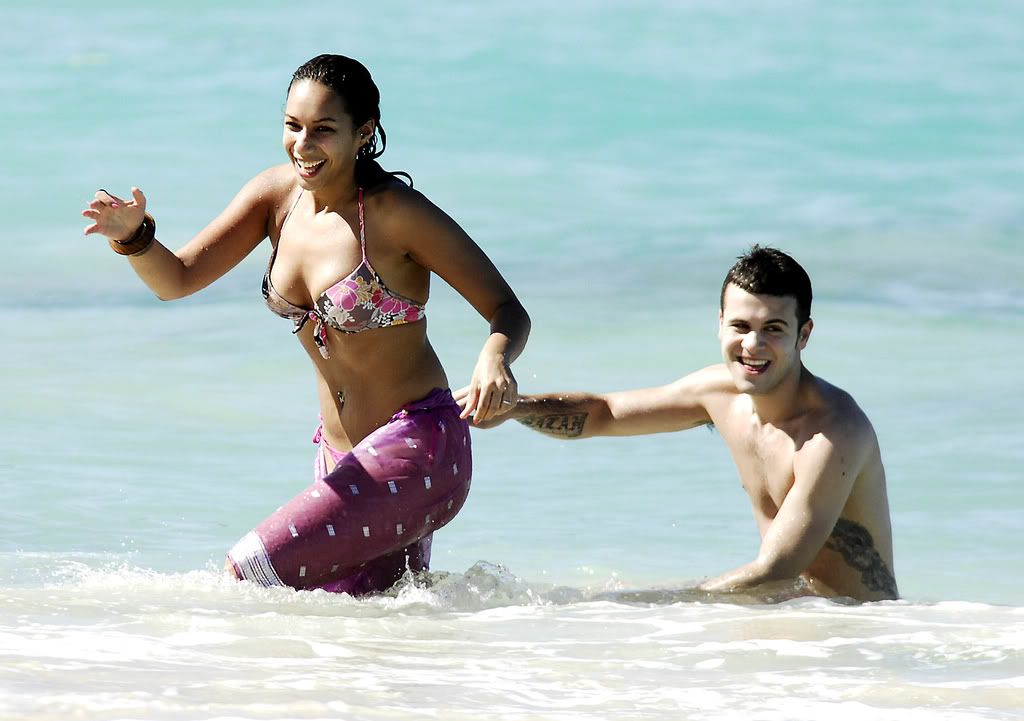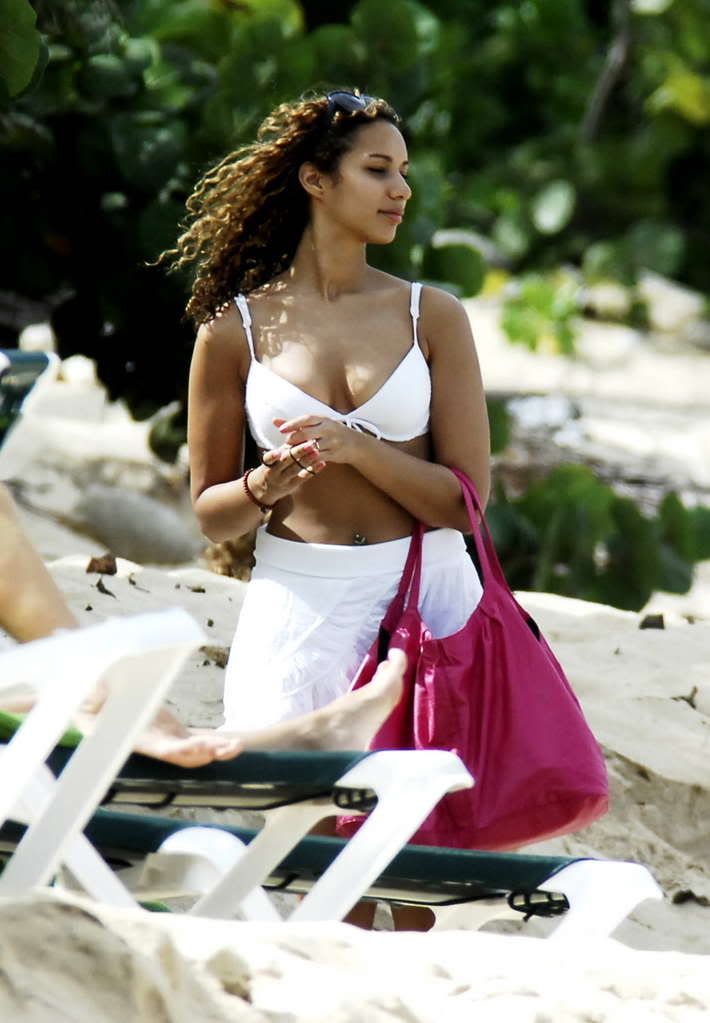 She looks great. She'd better make the most of her vacation though since she'll be launching in America this month. Things are about to get crazy.

Pussycat Doll Nicole Scherzinger was spotted at LAX airport: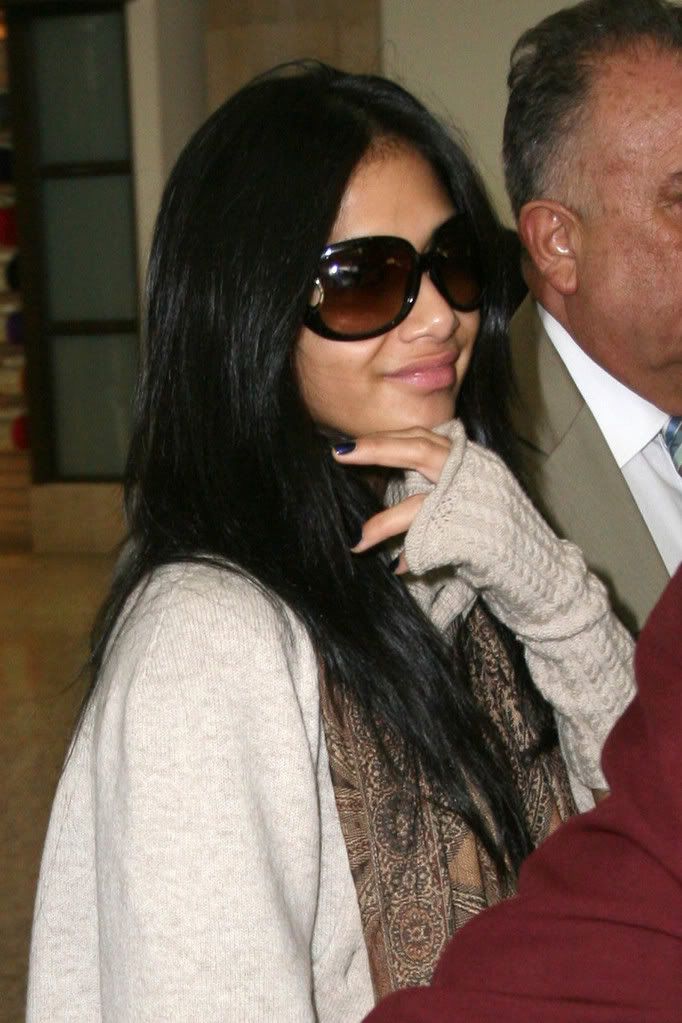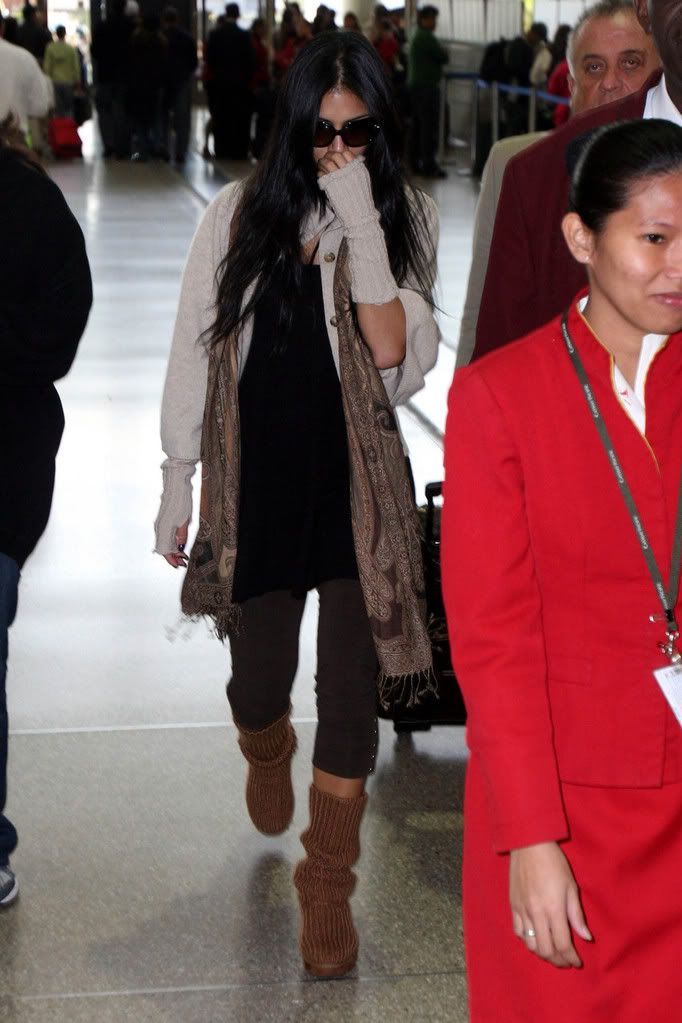 What is wrong with her mouth? And what the hell is she wearing?
Labels: BEYONCE KNOWLES, LEONA LEWIS, MARIAH CAREY, MARY J BLIGE, NE-YO, NICOLE SCHERZINGER, ROBIN THICKE, SOLANGE KNOWLES