Christina Milian was spotted leaving Fox Studios in New York City earlier this week after making a guest appearance on the 'Morning Show with Mike and Juliet' to promote her new ABC film, 'Snowglobe':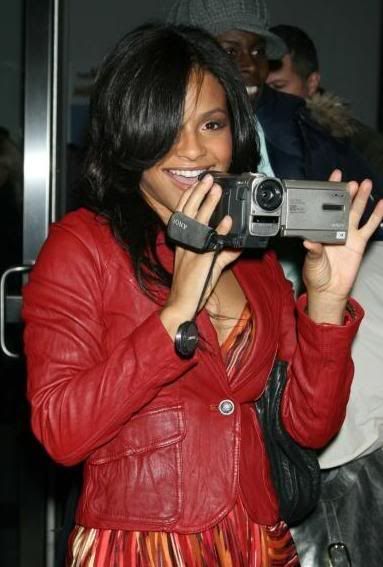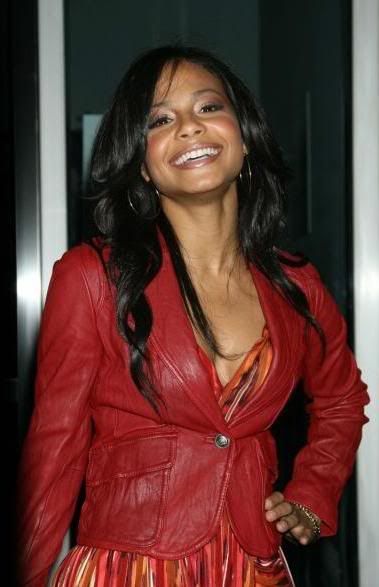 Cute! And she's starting to look a lot like her momager. Anyway, her appearance on the show is after the cut. Christina has been really busy promoting the movie and getting into the festive season because she also put in an appearance on CW 11 news as well. During both interviews, they played clips of the movie. She also revealed that she's working on the new album and has worked with Danja, Cool & Dre and a host of others. Both video's are after the cut.
Christina also posted a hot and exclusive brand new picture of herself on her Myspace:



No idea what the shoot was for. It's likely a promo picture for the new movie. She looks amazing.

CHRISTINA MILIAN ON MORNING SHOW WITH MIKE & JULIET:




CHRISTINA MILIAN ON CW 11 NEWS:




For those interested, the movie Snowglobe will premiere on ABC Family on Dec 15th at 8pm.

Beyonce helped her fella Jay-Z celebrate his 38th birthday this week when she shipped him off to Paris:




They chilled in their hotel suite which is facing the famed Tuileries garden and, its luxurious spa. Using a Maybach limo, they took a romantic drive around the City of Light before having sitting down to a romantic meal at popular restaurant L'Avenue. After that, they arrived for the late show at the Crazy Horse cabaret, where they enjoyed glasses of champagne and watched the cast run through the club's new "Forever Crazy" revue. Doing it in style I see.

Here's the vid of their arrival:





I INSTANTLY knew they'd go to Paris. It appears to be their no 1 vacation. In other Beyonce news, her hit single Irreplaceable has received a Grammy nomination for Record of the Year.

Speaking of Beyonce, her sister Solange attended the launch of the Christopher Brian Resort Collection at the Kitson store in Los Angeles:




Marques Houston and Shar Jackson were also there as well.

On Tuesday, Alicia Keys attended the 2007 Premios Ondas which took place at the Gran Teatre del Liceu in Barcelona, Spain: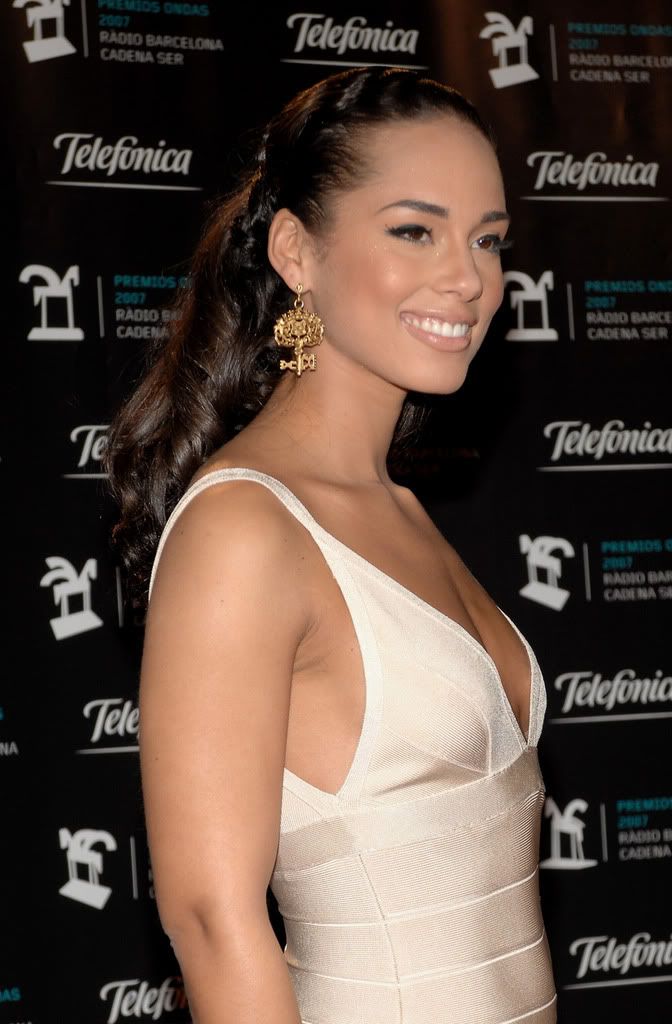 Horrible outfit. Love Alicia like cooked food but she was wrong. You know when your camel toe starts to show, that means the outfit is straight ill-fitting. Alicia was honoured with a special award from the jury paying tribute to her wonderful accomplishments in music. She will also be kick-starting her tour in the UK in February-March 2008.

On Tuesday, Mary J. Blige and Ashanti attended the Lifebeat Honors BET Network's Stephen Hill event which took place at the Highline Ballroom in New York City: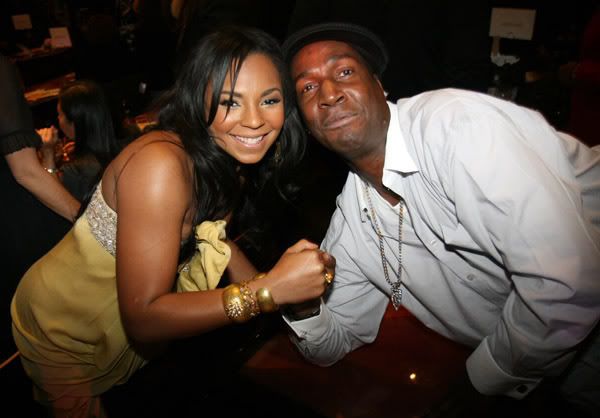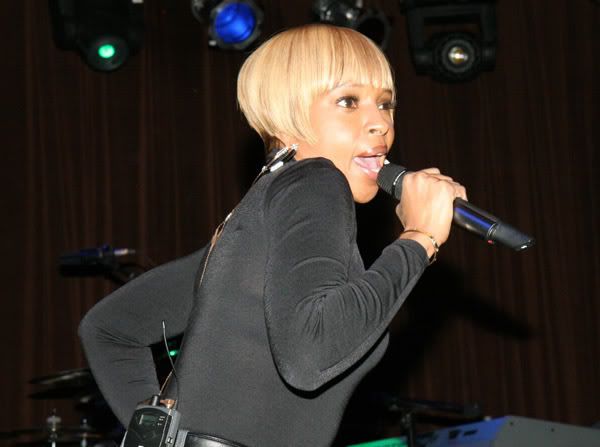 Ashanti looked cute. No comment on Mary, but I'll be giving her new album a listen tonight. Growing Pains will drop Dec 18th.

American Idol winner Jordin Sparks paid a visit to TRL on Tuesday:




Sad news. Her album isn't doing that great. In fact, out of all the American Idol winners, her album has done the worst.

The Spice Girls performed a show in Los Angeles last night:




.... and Mel B rocked it.

Janet Jackson and LA Reid were spotted in New York City as they had dinner at the Weaverly in Manhatten:




She's been in hiding for a while. I was beginning to think she piled on the pounds again. You know how it is when Janet stays out of the spotlight. Again, it's good to see she has her weight issues under control. She looked fab. According to several reports this week, Janet has refused to join the Jackson Five on a tour across the globe, as she allegedly does not wish to be associated with her brother, Michael. The Jackson Five is planning to tour 40 different cities. It is believed Janet MAY be willing to participate in a few select shows next year, but not if her beau Jermaine Dupri has his way. Apparently, he wants Janet to continue work in the studio. Her new album has an expected release date of February 2008.
Labels: ALICIA KEYS, ASHANTI, BEYONCE KNOWLES, CHRISTINA MILIAN, JANET JACKSON, JORDIN SPARKS, MARQUES HOUSTON, MARY J BLIGE, MEL B, SOLANGE KNOWLES