Friday, November 09, 2007
LEONA LEWIS: 'SPIRIT' [ALBUM REVIEW]....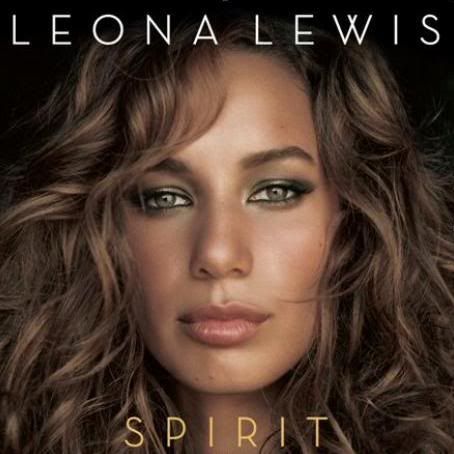 After almost a year winning her crown as the X-Factor champ,

Leona Lewis

is finally releasing her debut album

Spirit

(Nov 12th).

And her mentor/manager

Simon Cowell

made sure she hooked up with some of the best hitmakers in the industry ranging from

Dallas Austin, Ne-yo, Soulshack and Karlin, Jimmy Jam and Terry Lewis, Walter Afanasieff

and

Stargate

just to name a few. Leona is the evidence that manufactured artists do have talent. In fact, she's done one better - cementing herself as one of the most talented vocalists to be born and bred in the UK. In America,

they have Mariah Carey, Whitney Houston, Celine Dion, Christina Aguilera, Kelly Clarkson

and

Beyonce

but who do

we

have?
I think she did a nice job of the placid pop-rock ballad

I Will Be

which was originally sung by rocker chick

Avril Lavigne.

The

Ne-yo

produced

I'm You

is a pretty mid-tempo cut even if a little forgettable.

Yesterday

is so mid-nineties

Mariah Carey

but she sings it well.

If Ever I Saw Your Face

made famous by

Roberta Flack,

Footprints In The Sand, Homeless

and

Here I Am

all show off the vocal talent that won over legions of X-Factor fans.

Angel

is your typical
Stargate
production which replicates

Beyonce's

Irreplaceable

sound one time too many. The synth-pop ballad

Bleeding Love

which is currently no 1 (for the 2nd week running) is so fresh and different that after having doubts, I couldn't help but fall in love with it. Unfortunately, the rest of the album just doesn't follow. It also appears that severe concentration was placed on an R&B/pop balladry type record just to put more emphasis on her Mariah Carey-style vocals which to me was unnecessary. We spent a whole X-Factor season watching Leona put her contemporaries to shame with her amazing vocal delivery. We know what she's capable of. I didn't hear one fierce up-tempo song. Not one. So much for

Danja.
In spite of

Spirit

having some stunning tracks, it came up a little short for me. There is ONE important element that is missing sadly - it lacks soul. She's a wonderful singer but there's nothing exciting or compelling about the album as nice as it may be. Her lack of personality also came across in the record. It's as if she is just singing the songs and not incorporating enough emotion to complete the sentimental value that the lyrics require. With all the hype surrounding this project, I just don't think she came hard enough. It's like being in a restaurant where you eat a starter meal but you're not really satisfied because the main meal has yet to suffice (Mariah Carey). In fact, listening to

Spirit

just made me vie for Mariah's comeback even more.
Rating: 3.5/5
Labels: ALBUM REVIEW, LEONA LEWIS, THE X-FACTOR
posted by Toya @ 6:01 PM

|
Name: Toya
Home:
About Me:
See my complete profile


SUBSCRIBE TO MY RSS-FEED:

Contact Me
Email: toyasworld2007@yahoo.com
Navigation
DONATE TO THE CAUSE:
R&B Hotness!
Previous Post
Archives
Shoutbox
Fansites