The

2007 World Music Awards

went down in Monaco last night.
Rihanna,
Ciara
and

Patti Labelle

showed their diva-isms on the red carpet. But the reality of it all was that it was mama Patti who was training the youngin's on how it should really be done: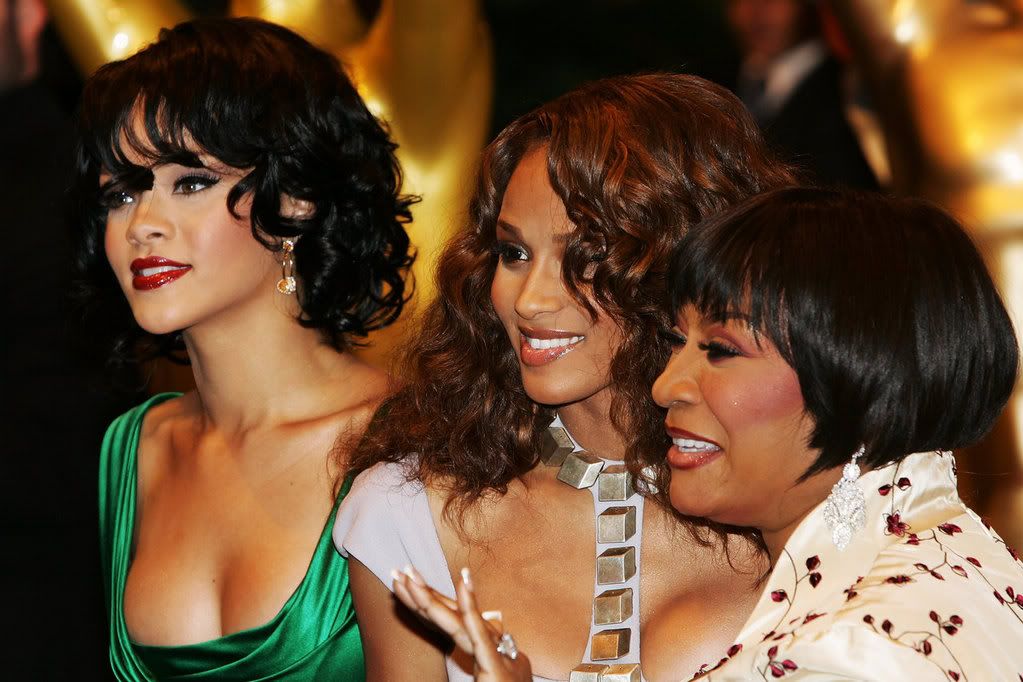 Nonetheless, Rihanna looked stunning. When it comes to her red carpet moments, this chick is on top of her game. ALWAYS. Hair, dress, make-up - always on the money and never disappoints. She's becoming a right little fashion icon. Ciara didn't look that great though. The dress was a big no-no. She needs to take some tips off Rihanna whom she'll be touring with real soon.
More flicks: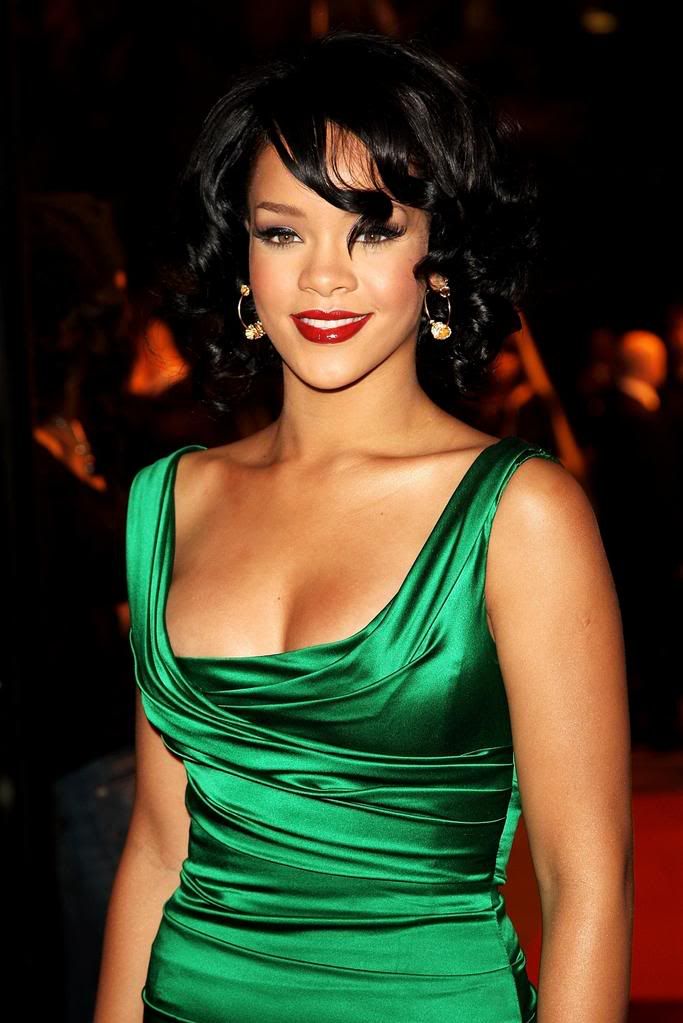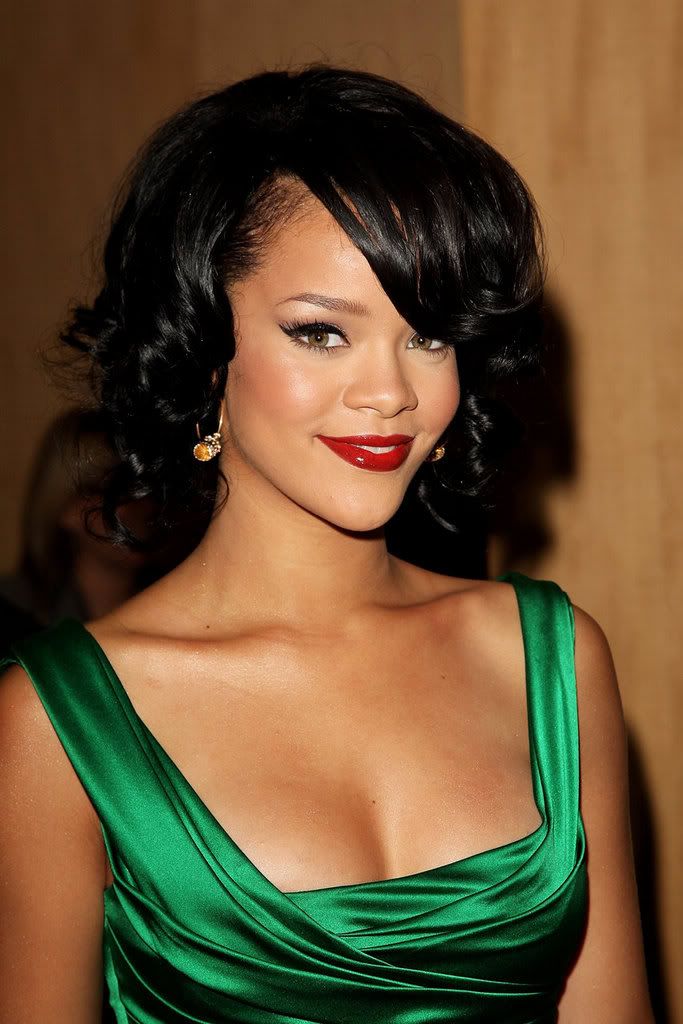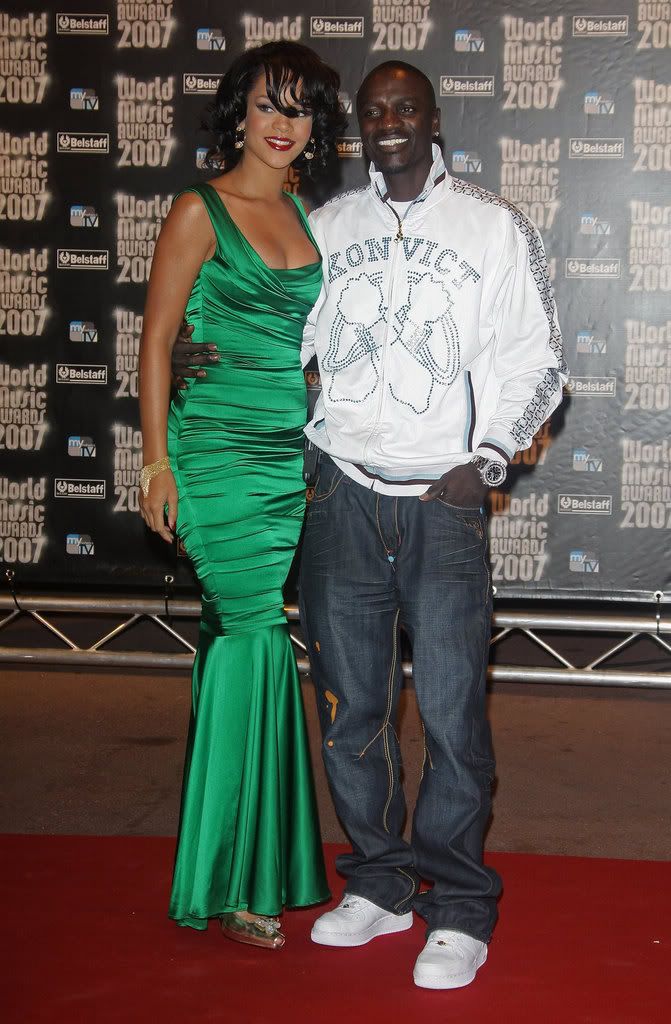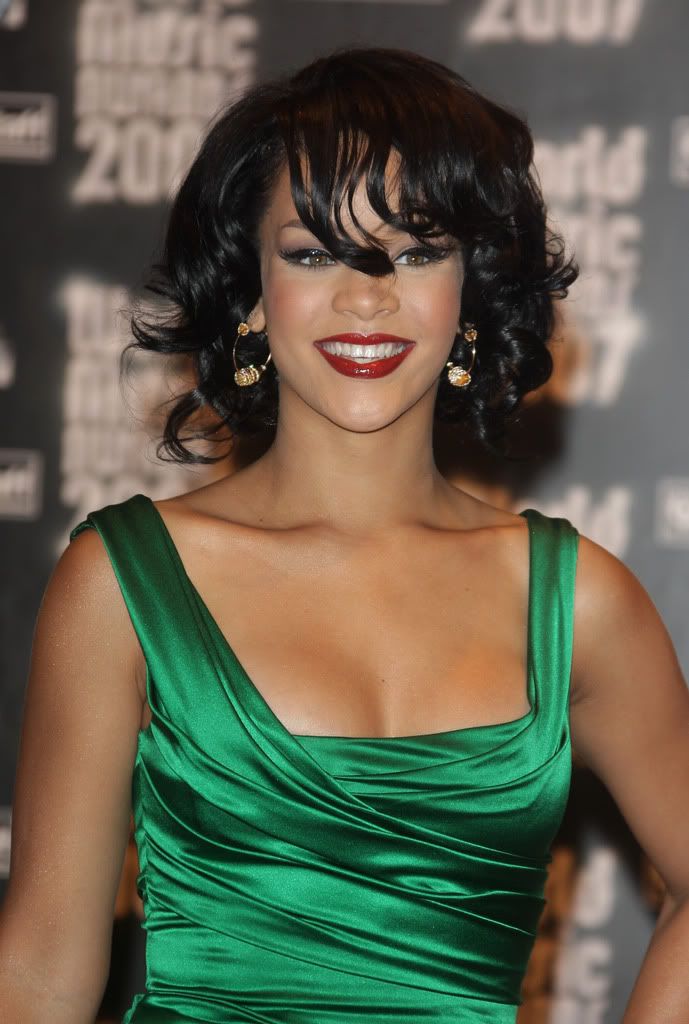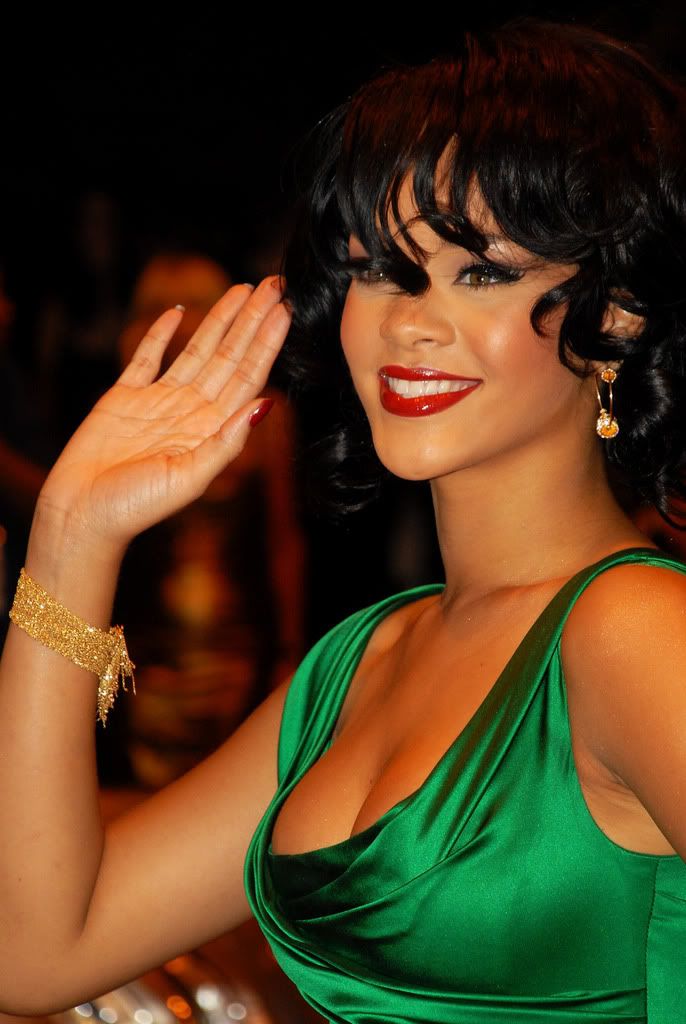 That green looks gorgeous on her and I don't even like green. I like the dress. Well, the style save for the bellbottom piece below which could have been designed differently.

Rih-Rih chilled with

Shaggy

and

Akon.

I wonder what the big joke was all about that had them cracking up like that?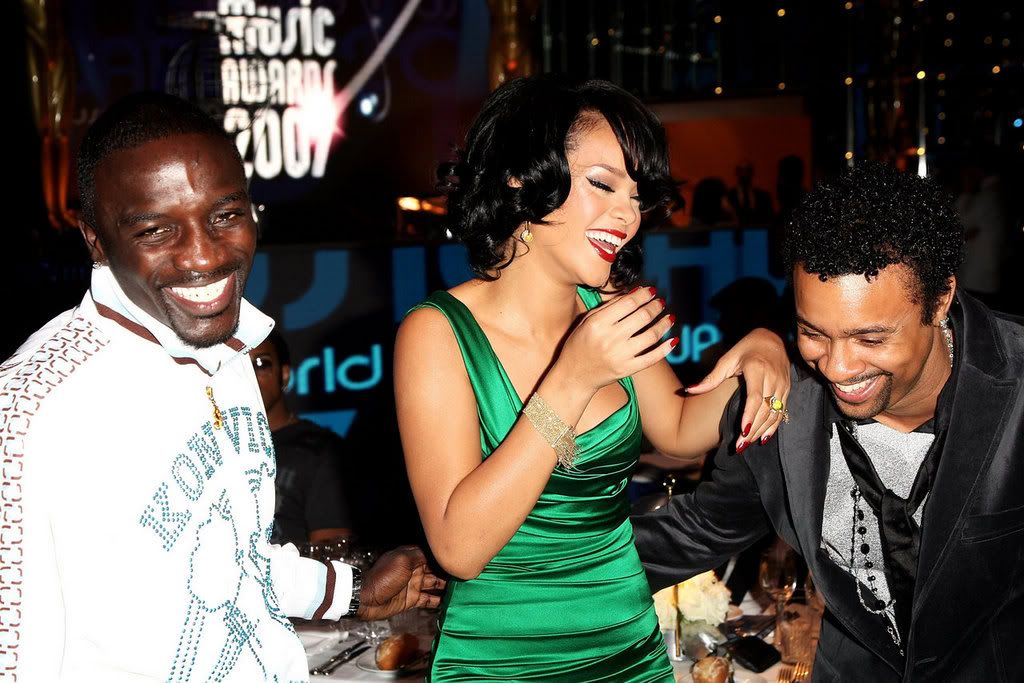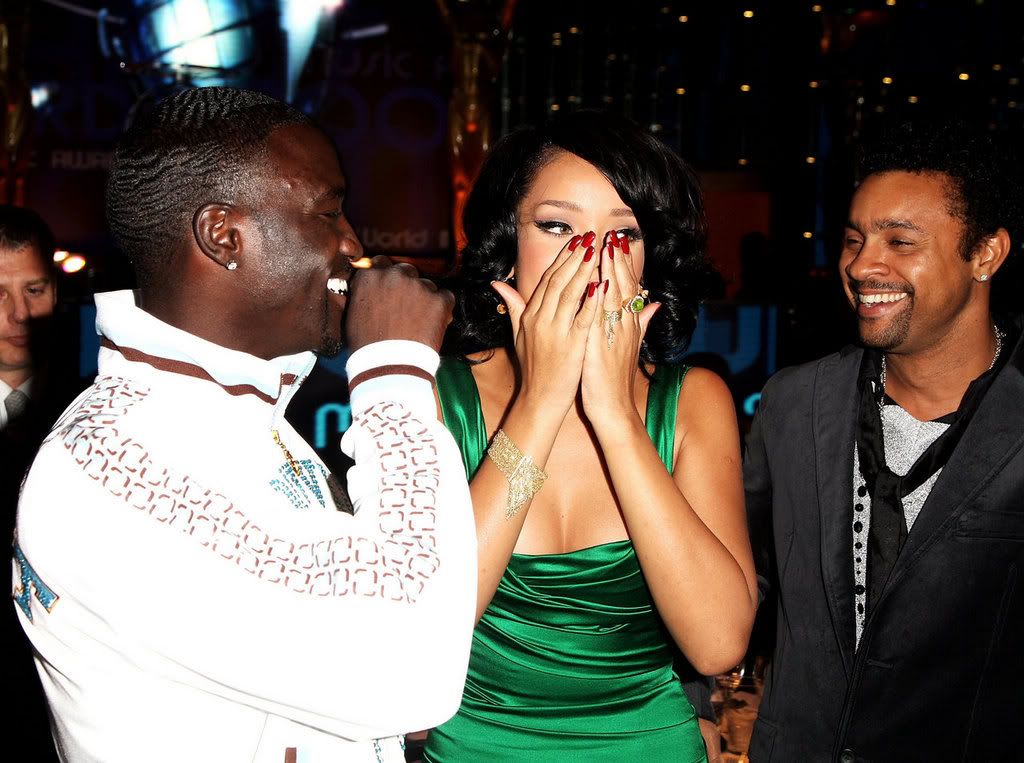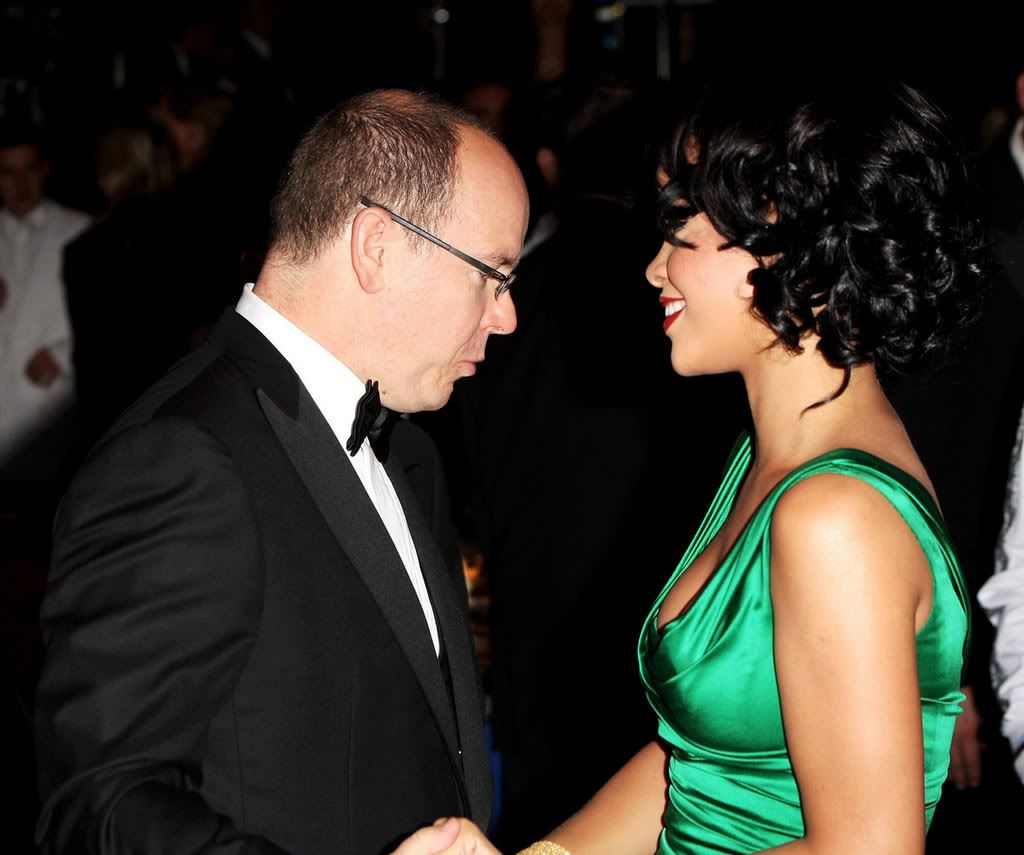 .... whilst Prince

Albert

was looking mad hard at Rihanna's boobs. Could he be any more obvious? The way he staring anyone would think he had Superman X-Ray vision which he was trying to use to his advantage.

Now it's Ciara's turn. She looks nice in the first set of pics below but at the

World Music Awards pre-party

it went downhill from there :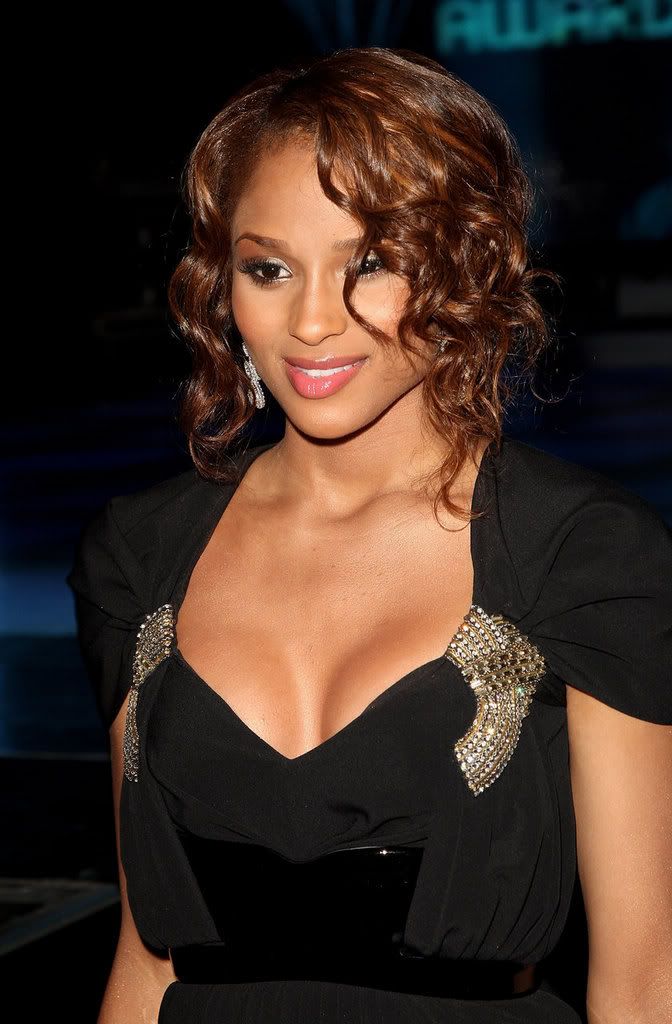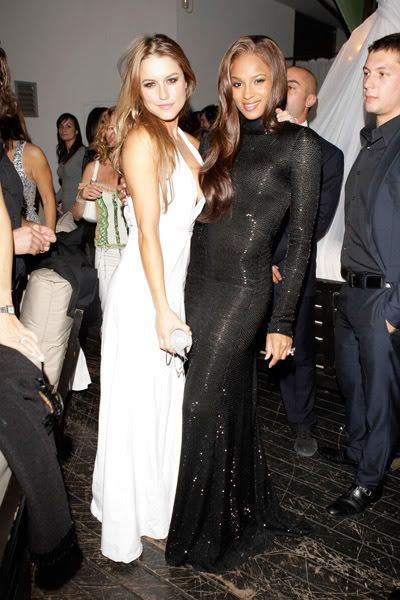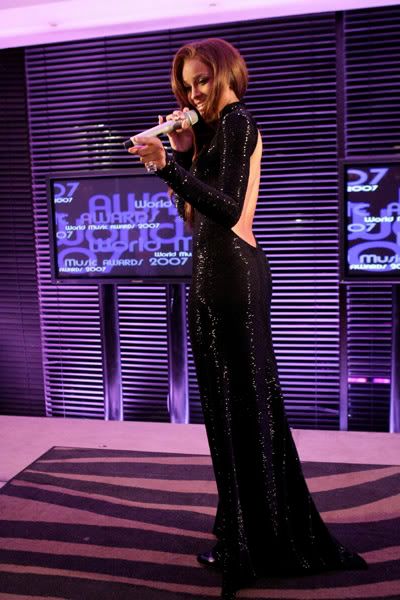 Nice try Ciara. But didn't Beyonce first do this look last year? Not a look to be duplicated. Needing to add that her man

Fiddy

also attended that VERY same overseas pre-party. Makes you go hmmmm.....

Well, this is a change. Ciara's mosquito-bite titties popping out of her dress. Now who'd have thought it eh?: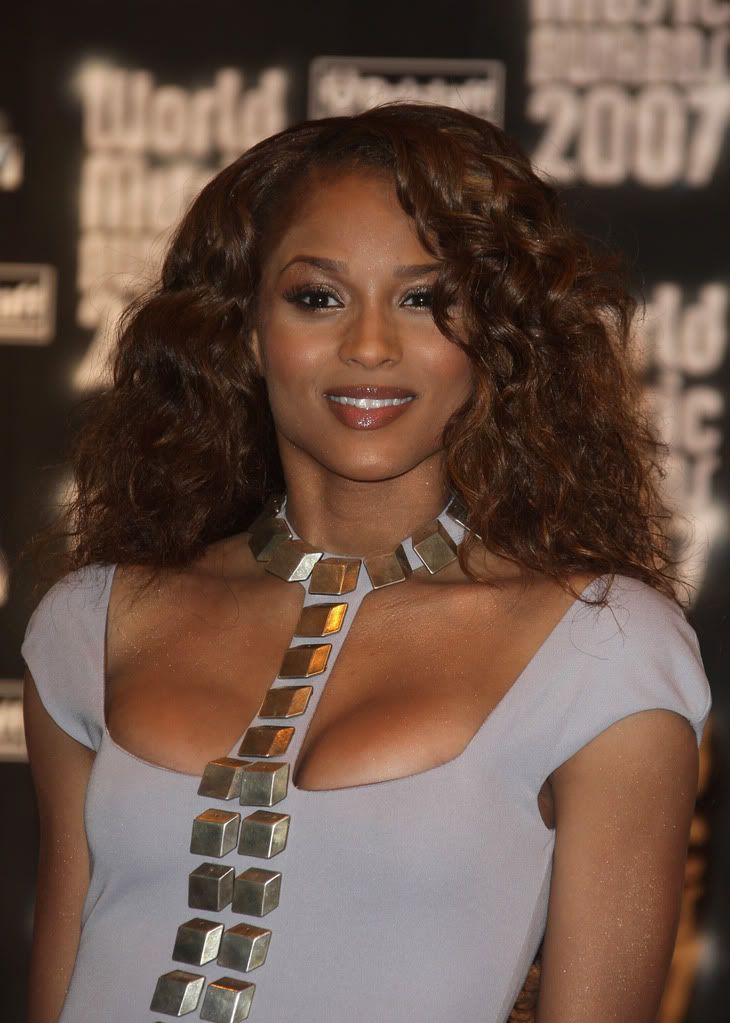 .... I guess she was wearing a push-up bra and not a very good one either. Ciara had it all wrong last night. Rihanna was putting her to shame.

During the show, Rihanna performed monster hit

'Umbrella'

and picked up a gong for

best-selling pop female artist: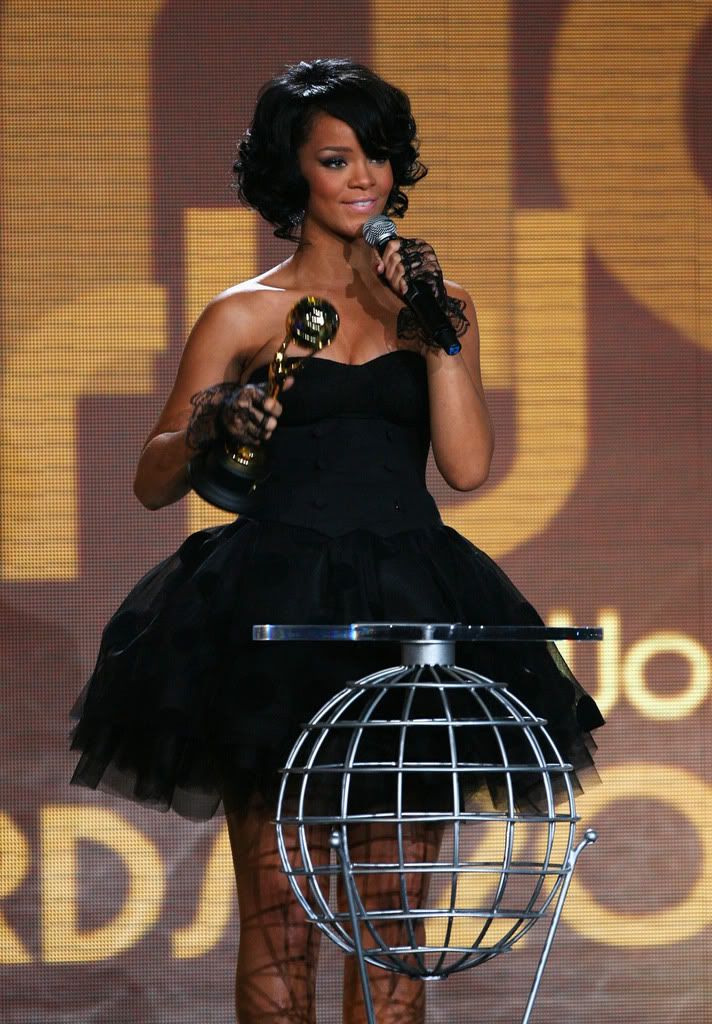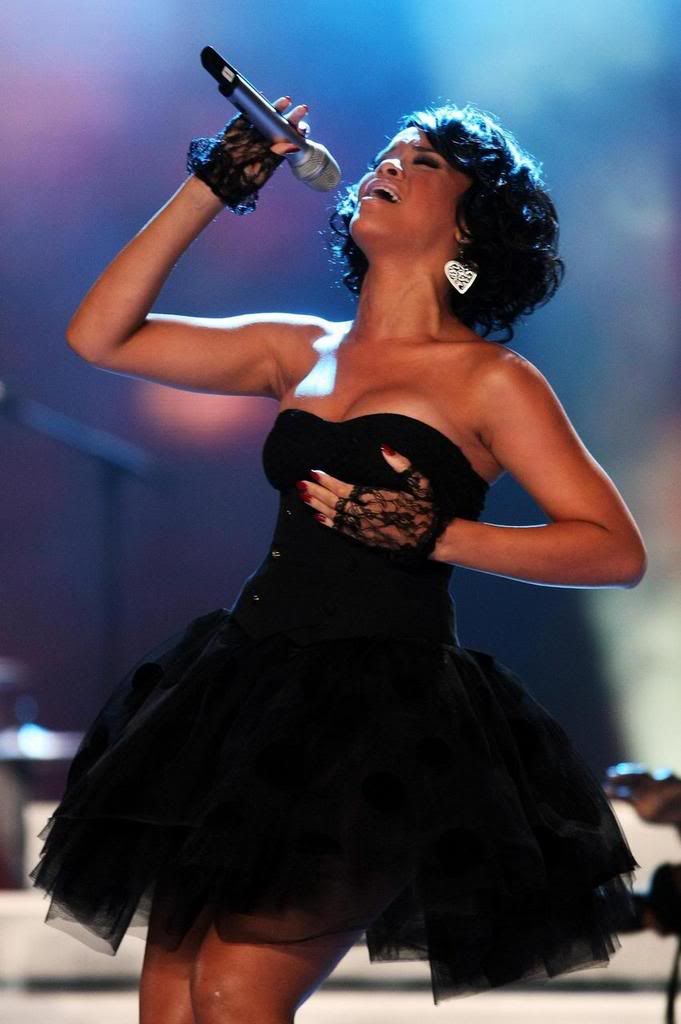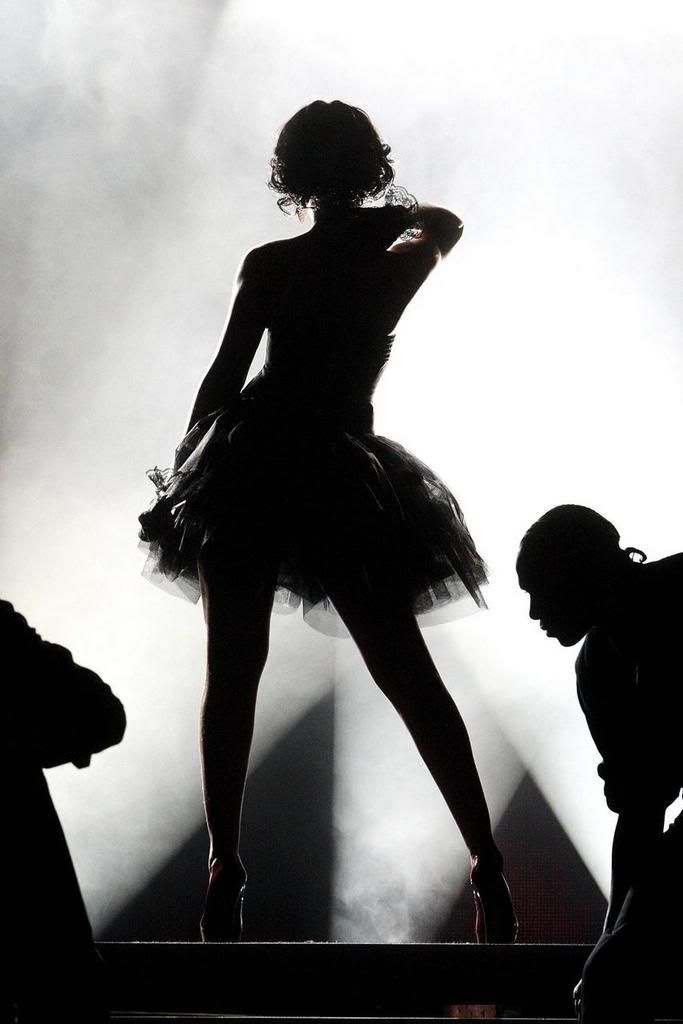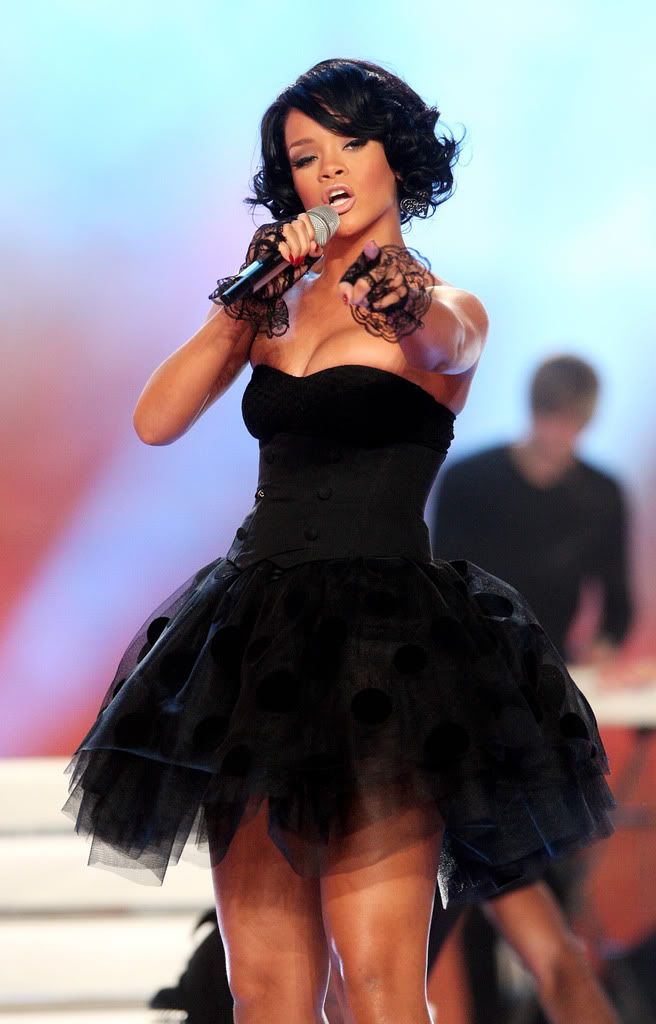 Let's repeat.

BEST-SELLING FEMALE ARTIST.

And let's not forget, we're talking INTERNATIONAL, not just the US. Don't hate, but congratulate.

Just before the big ceremony took place, Rihanna was spotted in rehearsals: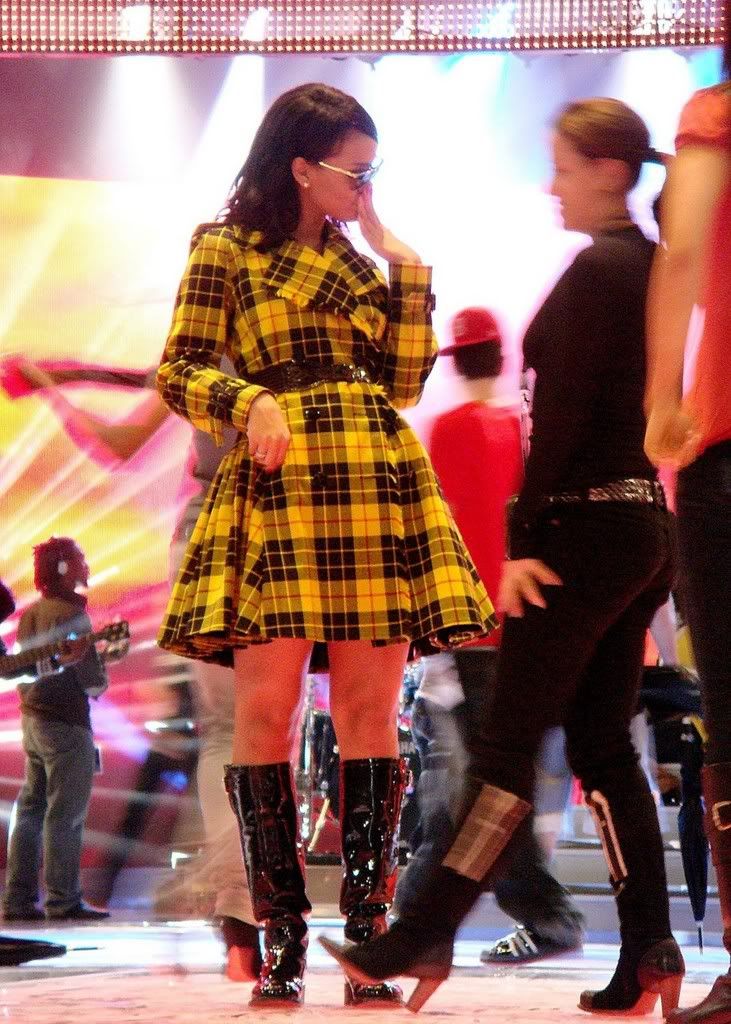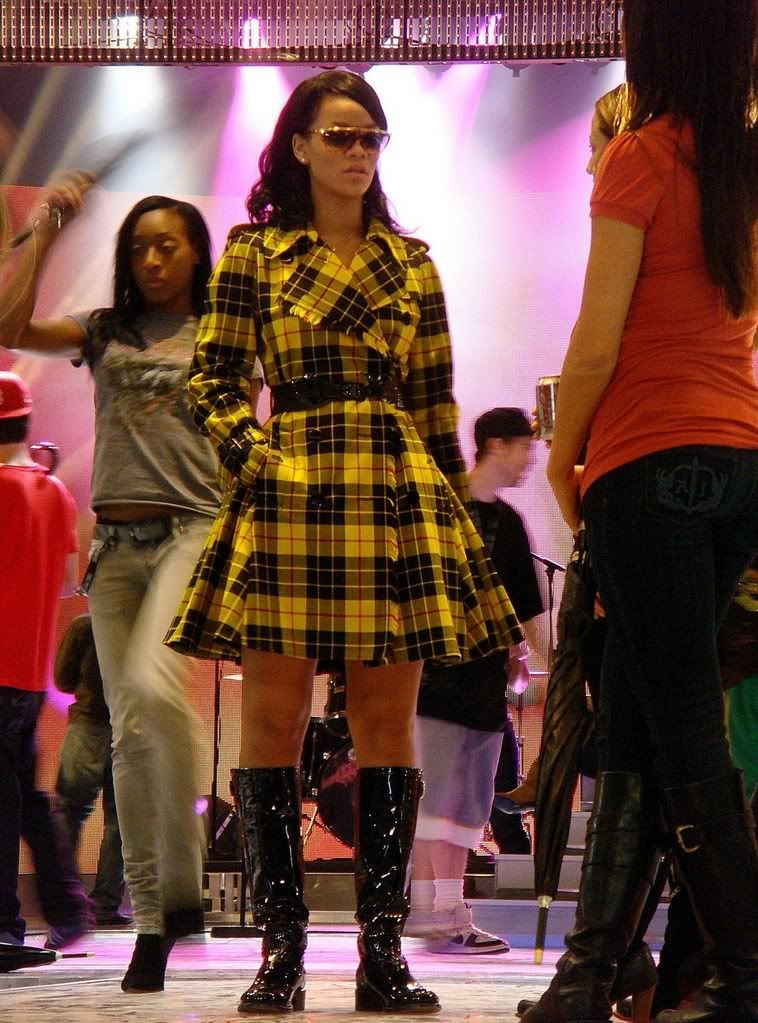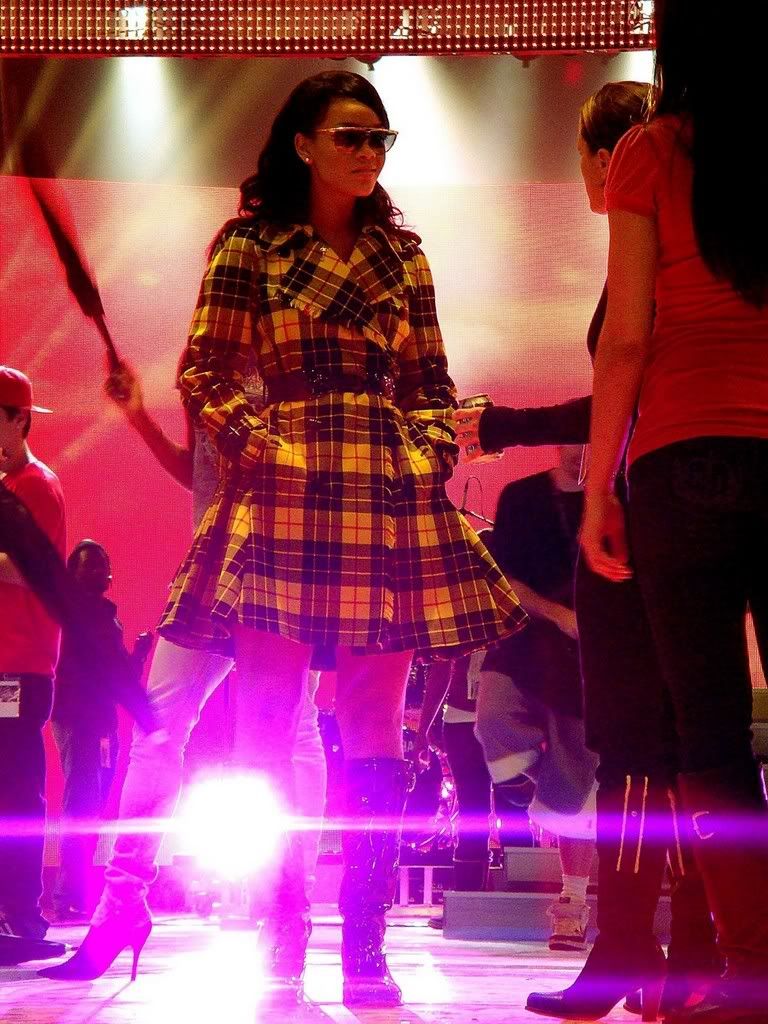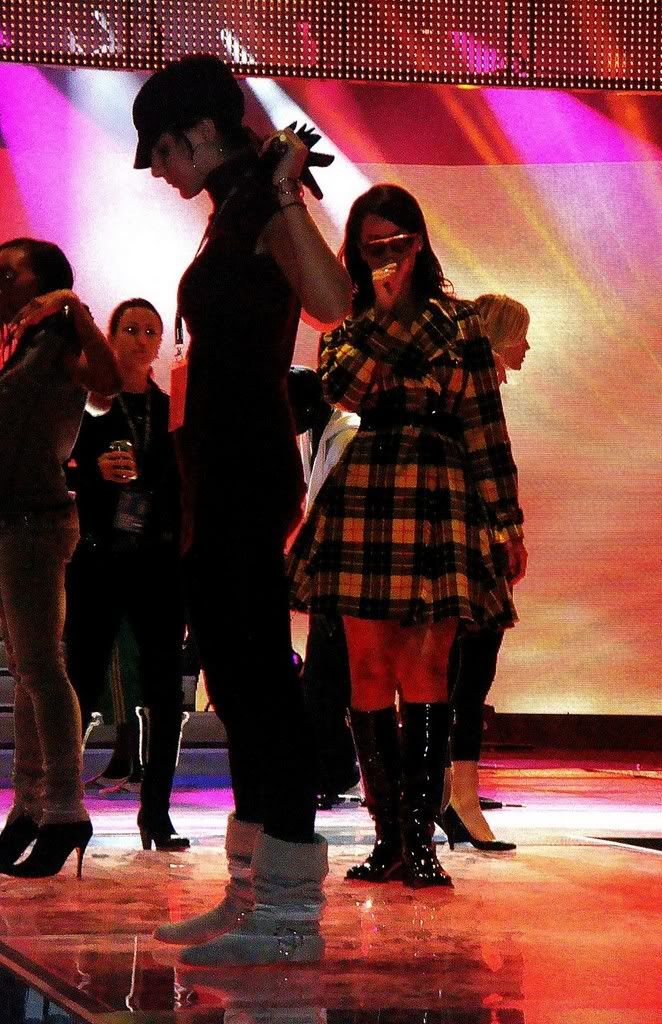 I love the coat.

And before she even paid attention to the World Music Awards, she was spotted out and about in

Paris

for some chill-out time: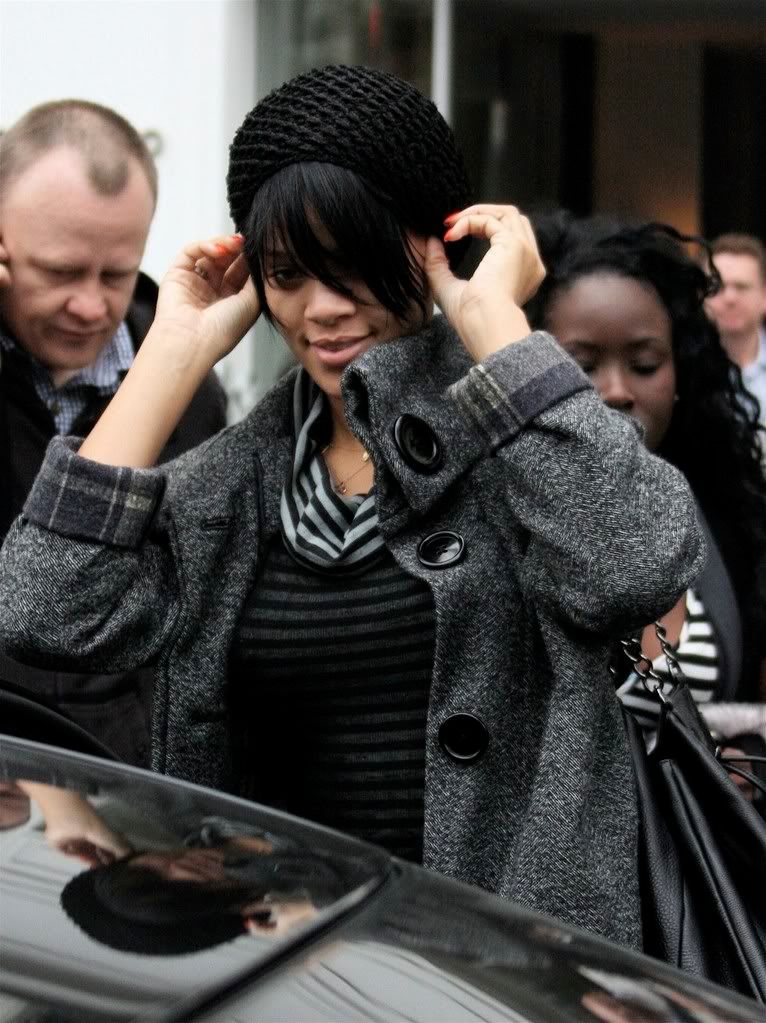 Fab.



Spice Girl

Mel B

was spotted partying it up in

LA.

She has been setting some records lately: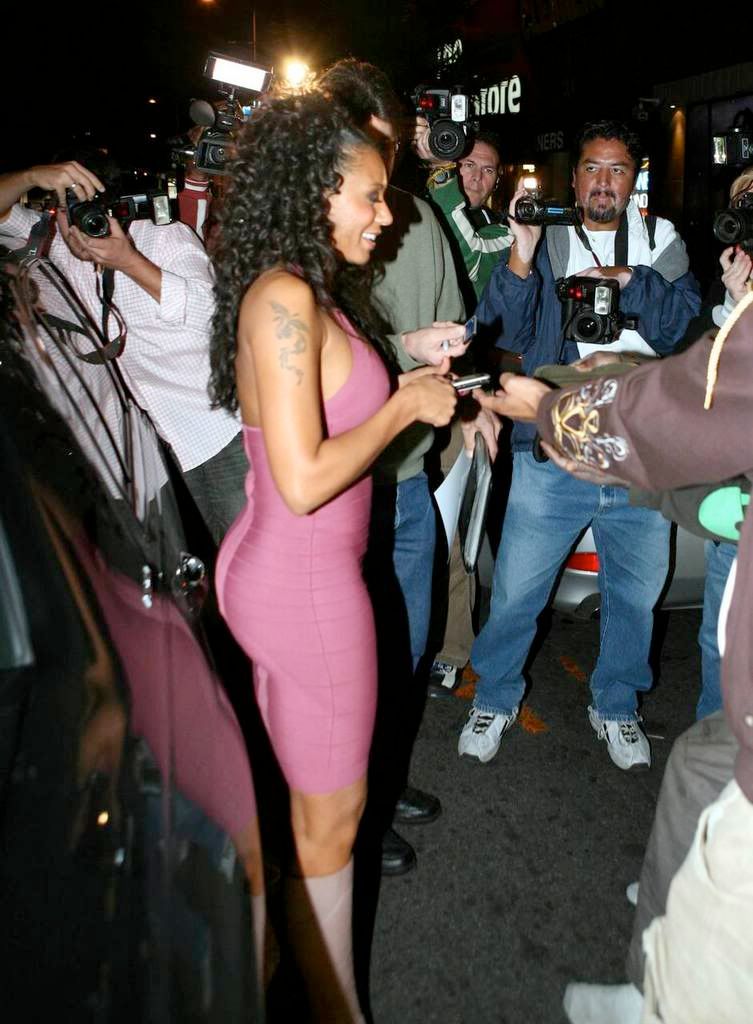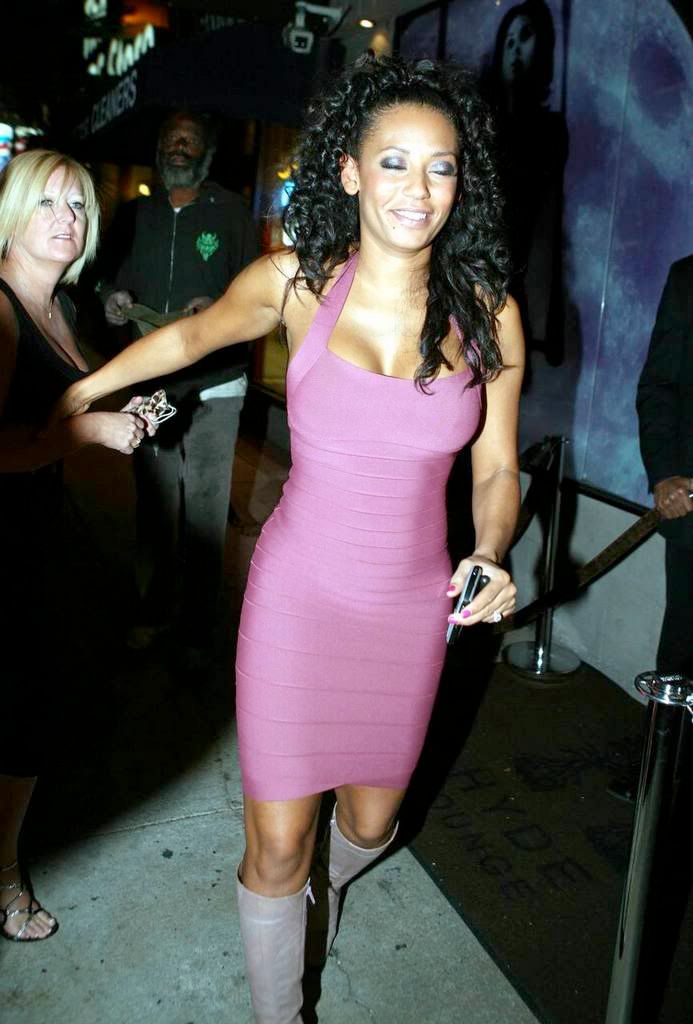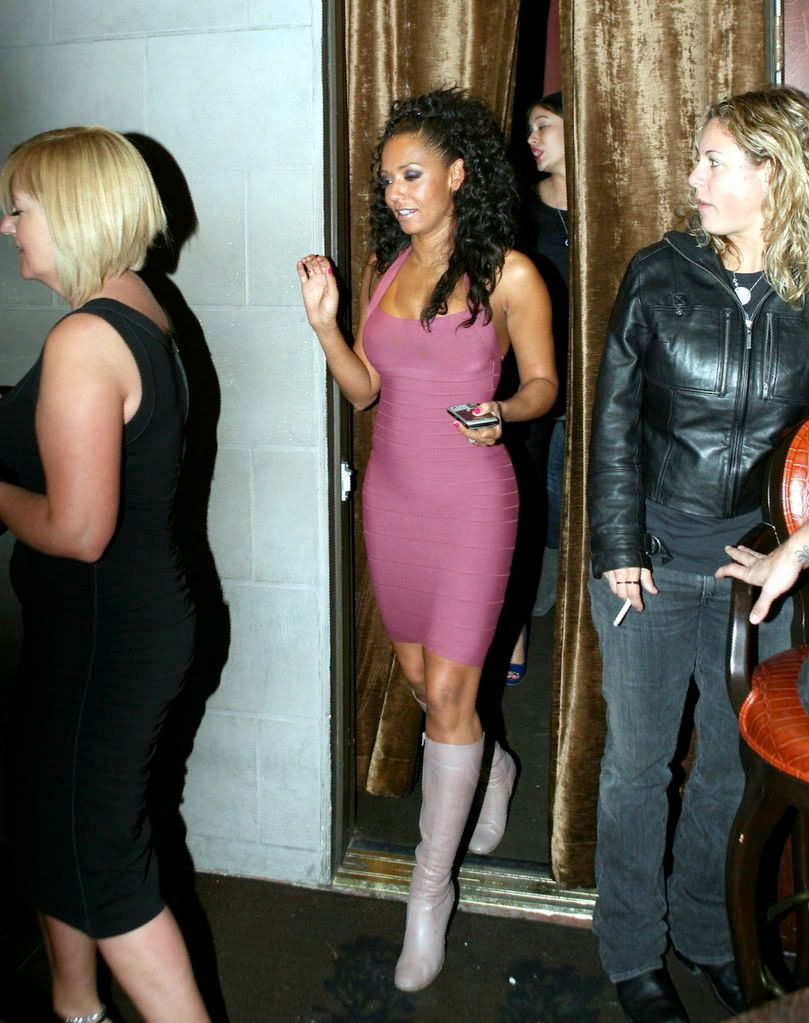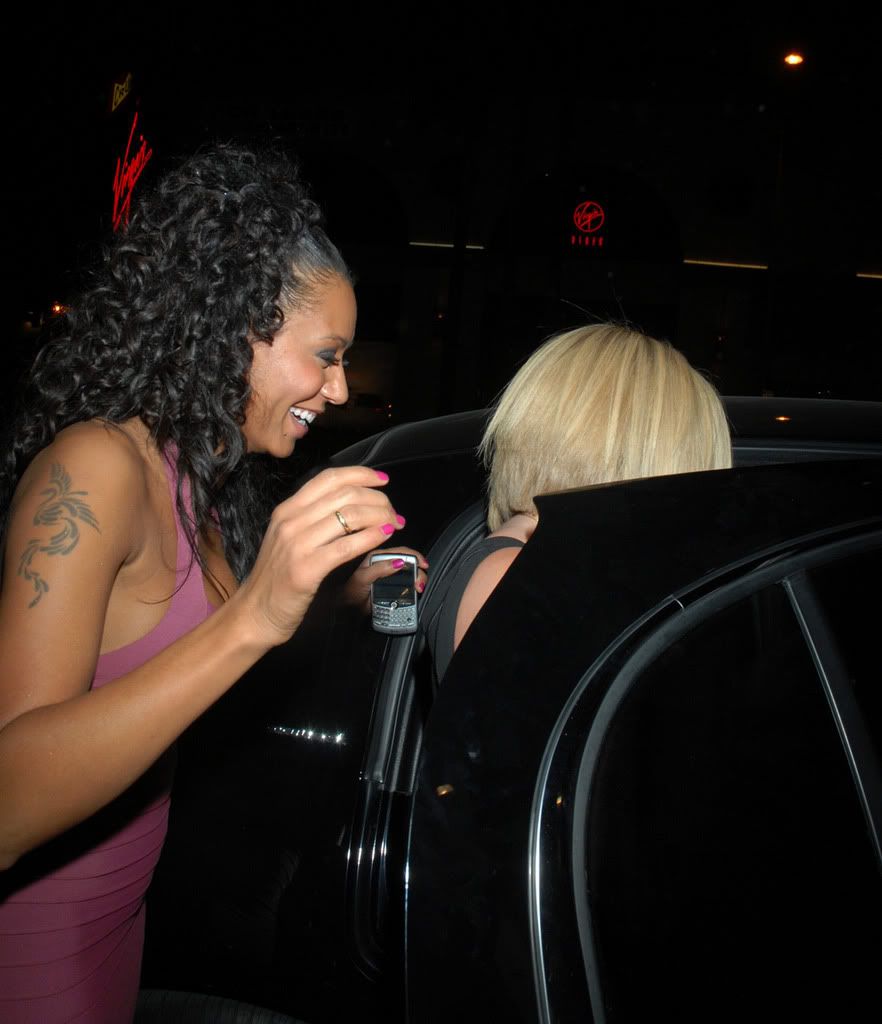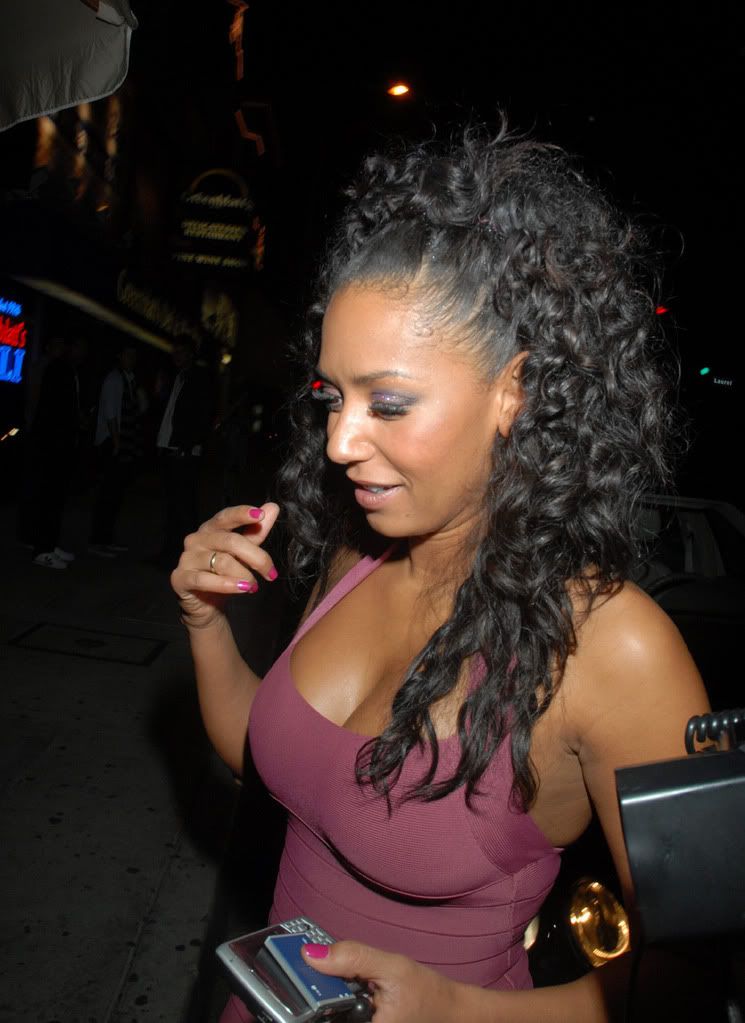 I love her hair, but the boots don't really go with the

Herve Leger

dress. Did I actually get that right? If not, oh well.



Letoya Luckett

attended the

Hip-Hop Summit Action Network Visits Atlanta with the Financial Empowerment "Get Your Money Right" Tour

- November 3, 2007: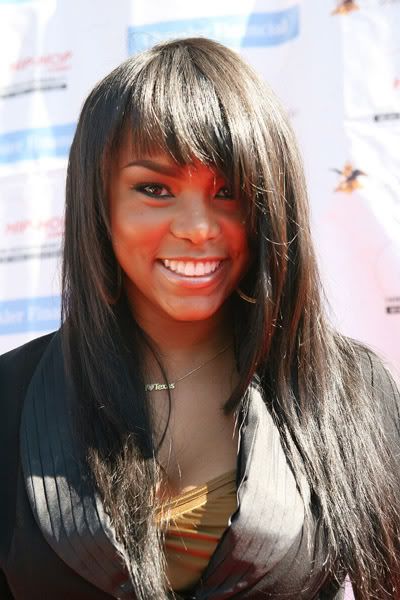 Letoya gave a speech on financial advancement. What a true sport she really is. It's nice when R&B singers can really make a difference to the community. And at the event, she spoke on the new album. She didn't say anything new or nothing we didn't hear before. She just named her producers, and that it'll be released in the first quarter of 2008 as well as the fact that she's STILL on

Capitol Records.

Can't wait. But where is her buzz single

'Swagger'?

Shouldn't it have leaked two weeks ago?

Oh, WOWSERS!!! Look what R&B singer attended and performed at the hosting of

Usher's

Evening at

Lax Nightclub

in Las Vegas on Saturday night: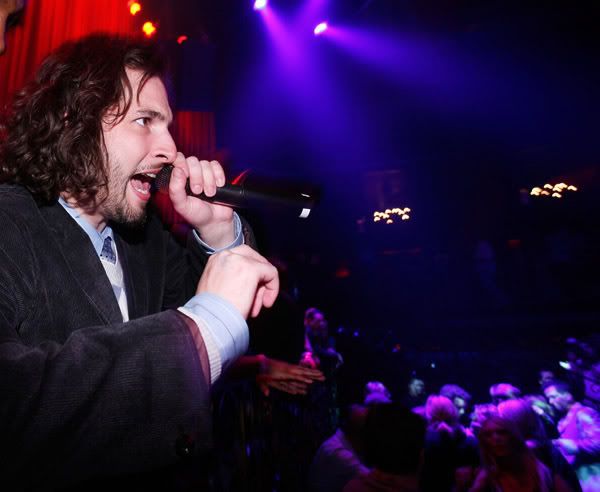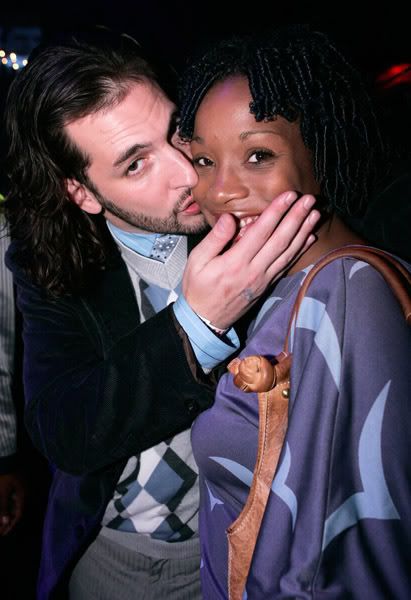 Yes, that's

Jon B.

What the HELL happened to him?

Well, since Usher was hosting the event and all, of course his tired-need-to-retire ass was there as well: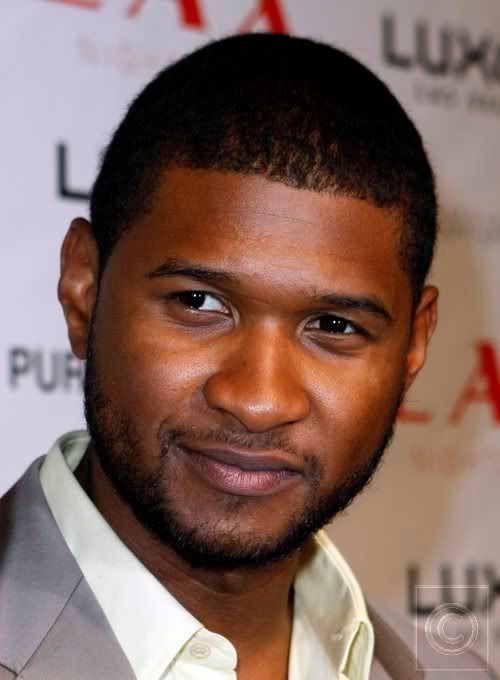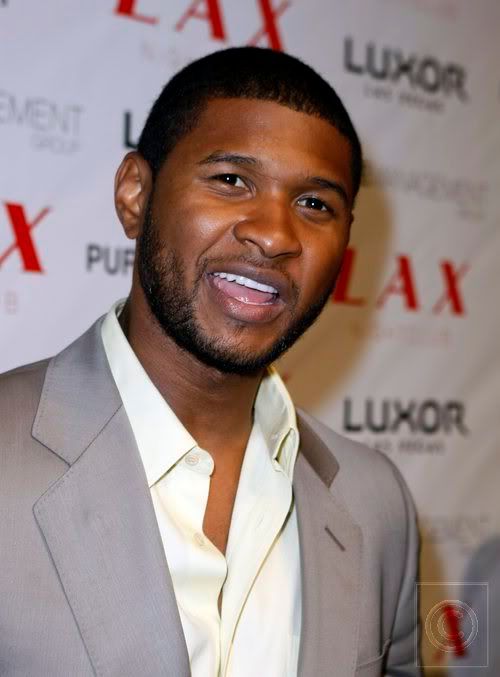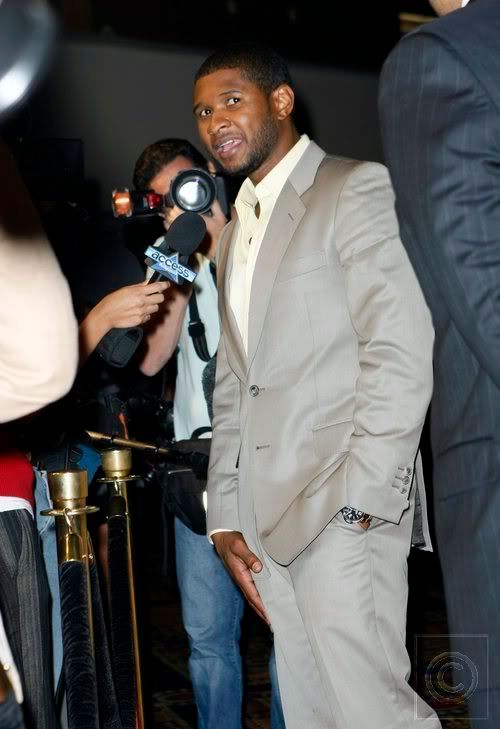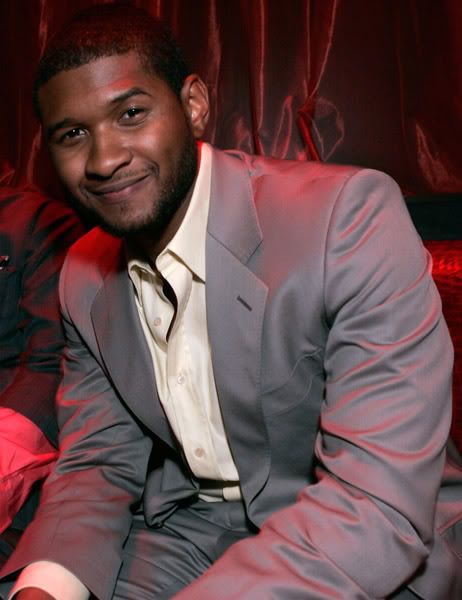 Somebody forgot their razor.

Usher also partied it up at

Pure Nightclub

in Las Vegas alongside

Kenneth 'Babyface' Edmonds

and

Chris Tucker: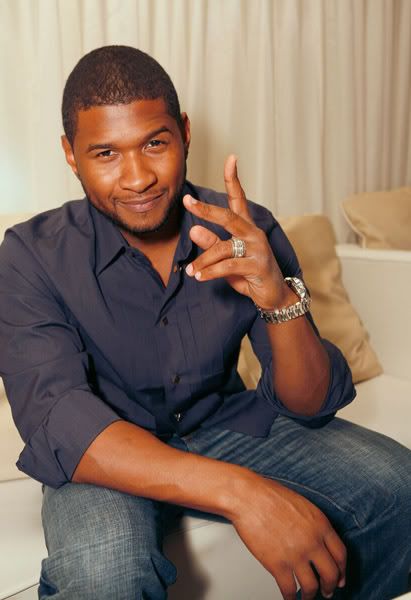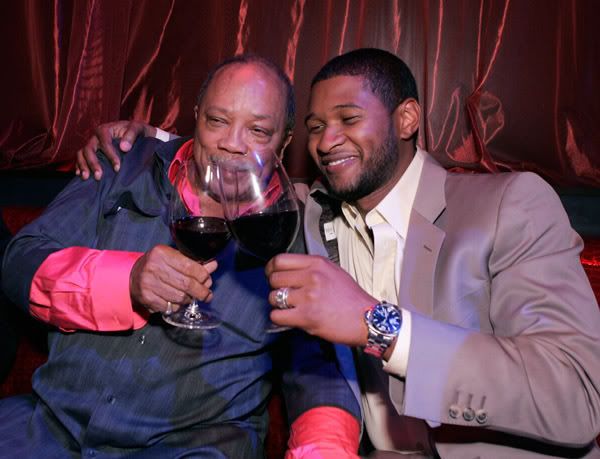 ..... as well as

Quincy Jones

back at

Lax.

I am mad surprised that insecure Oompa Loompa of a wife allowed him out the house WITHOUT her.

Ya'll remember

So Solid's

Lisa Maffia?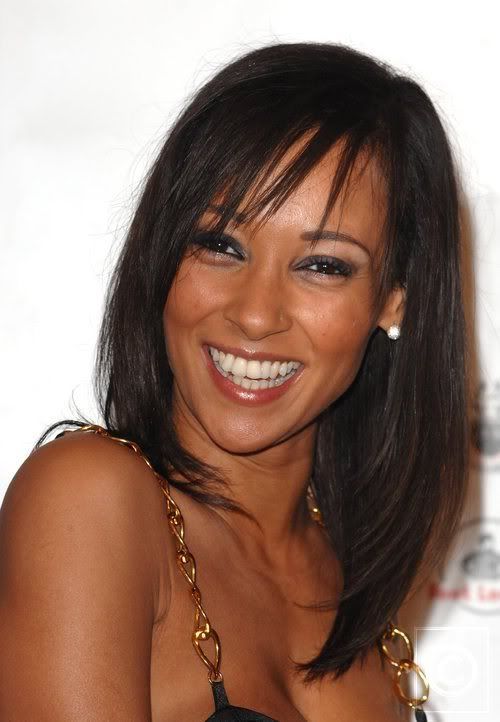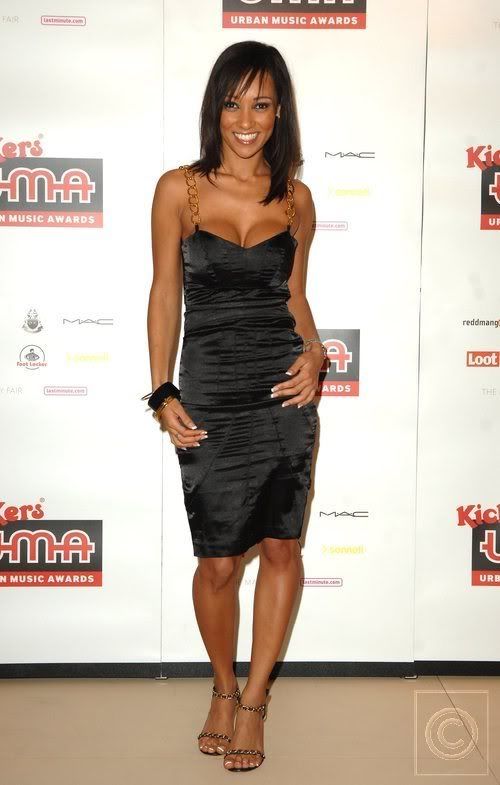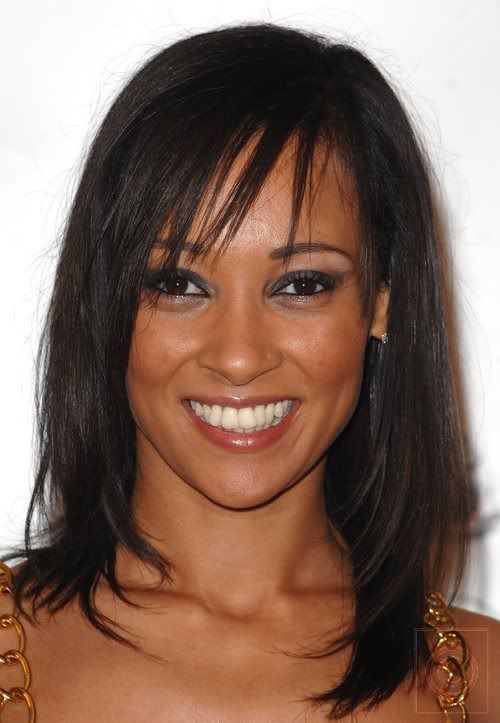 She attended the

2007 Kickers Urban Music Awards

this past weekend. I wonder what she's doing with herself these days.



Ne-yo,

R&B producer

Scott Storch

and pals clubbed it up at

Mansion Nightclub

at

Miami Beach: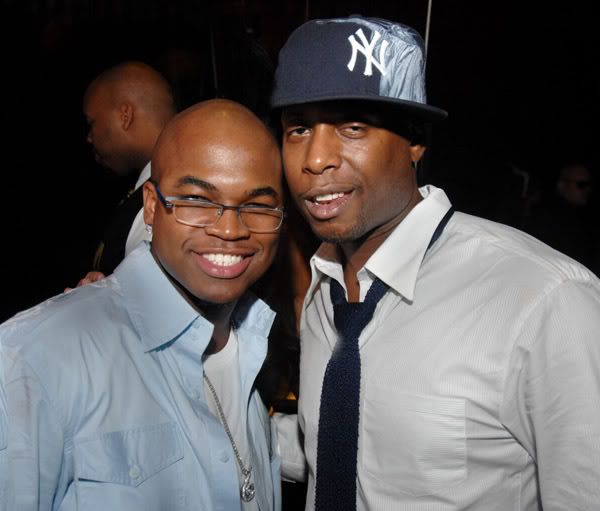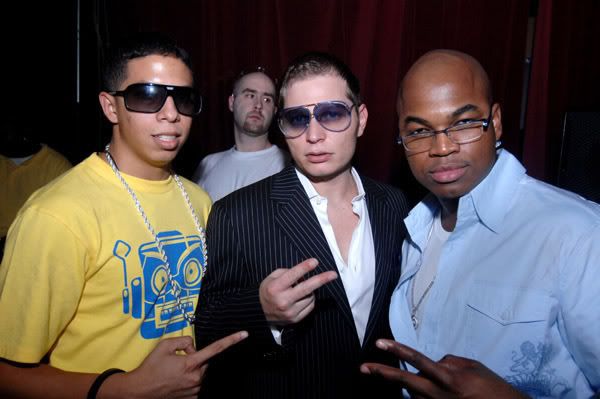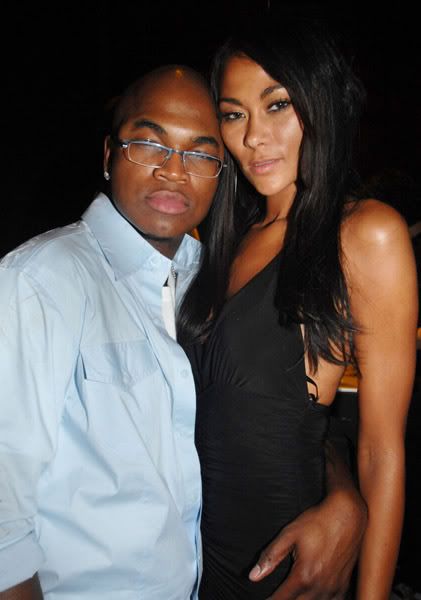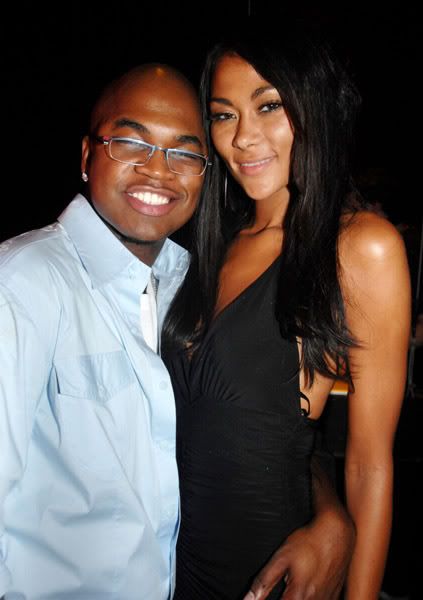 Eeeeewwwwww!

But you know I got to save the best bits until last.

Mariah Carey

attended the

So So Def Halloween Party

at

Jermaine Dupri's

Studio

72

in

Atlanta, Georgia

on Wednesday, October 31st: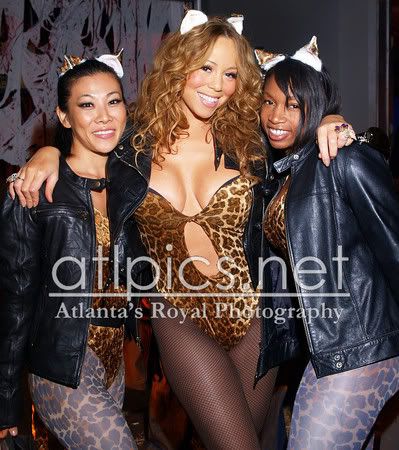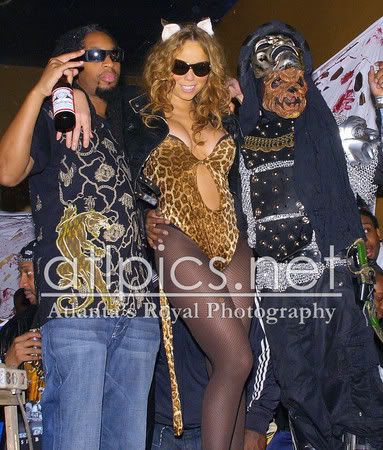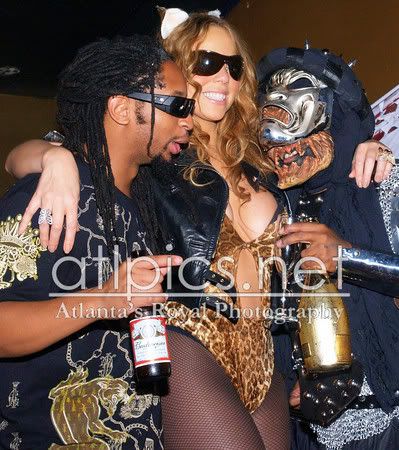 I don't know whether to laugh or cry. She looks fucking ridiculous, but being the ever so Mariah Carey, the ensemble could even pass for Mariah's everyday regular garb. Atrocious. Stay tuned.
Labels: 2007 WORLD MUSIC AWARDS, AKON, AWARD CEREMONIES, CIARA, JON B, LETOYA LUCKETT, LISA MAFFIA, MARIAH CAREY, MEL B, NE-YO, PATTI LABELLE, RIHANNA, USHER