Saturday, June 30, 2007
WEEKEND R&B JUICE!!!
Yesterday,

Mariah Carey

performed to a crowd of up to 5,000 fans at the
One Mighty Party
in Paris, France - an exceptional concert given at Disneyland to help the

Elton John Foundation's

fight against AIDS. During her performance of

Heartbreaker

it was raining which is what caused her to rock the umbrella (for a minute I'd have thought she was paying a tribute to

Rihanna,

lol):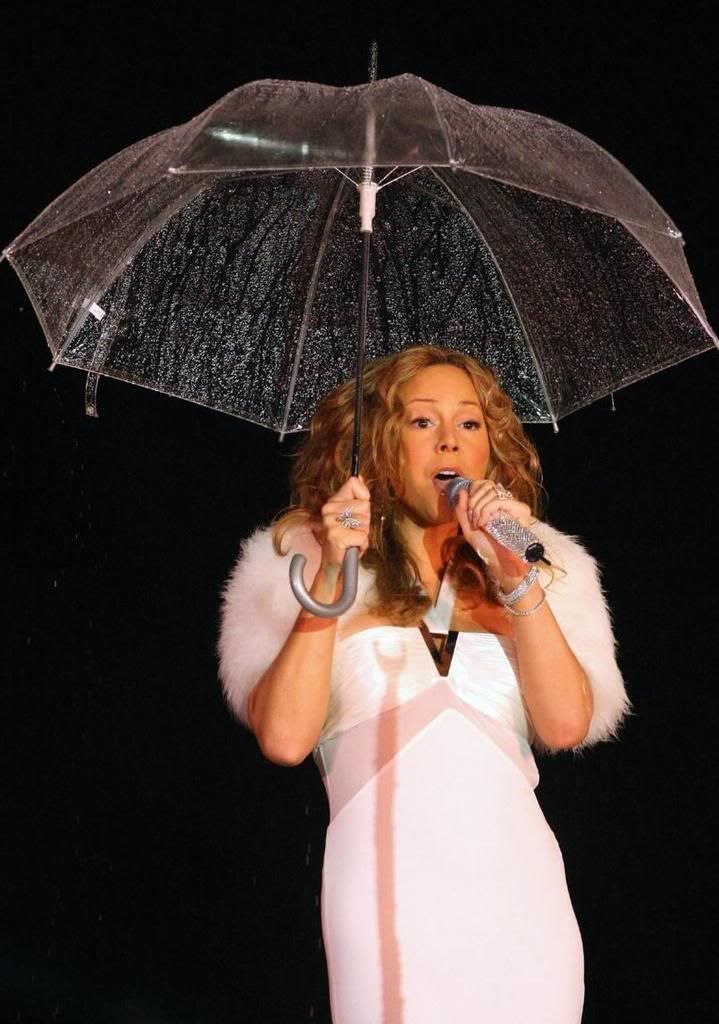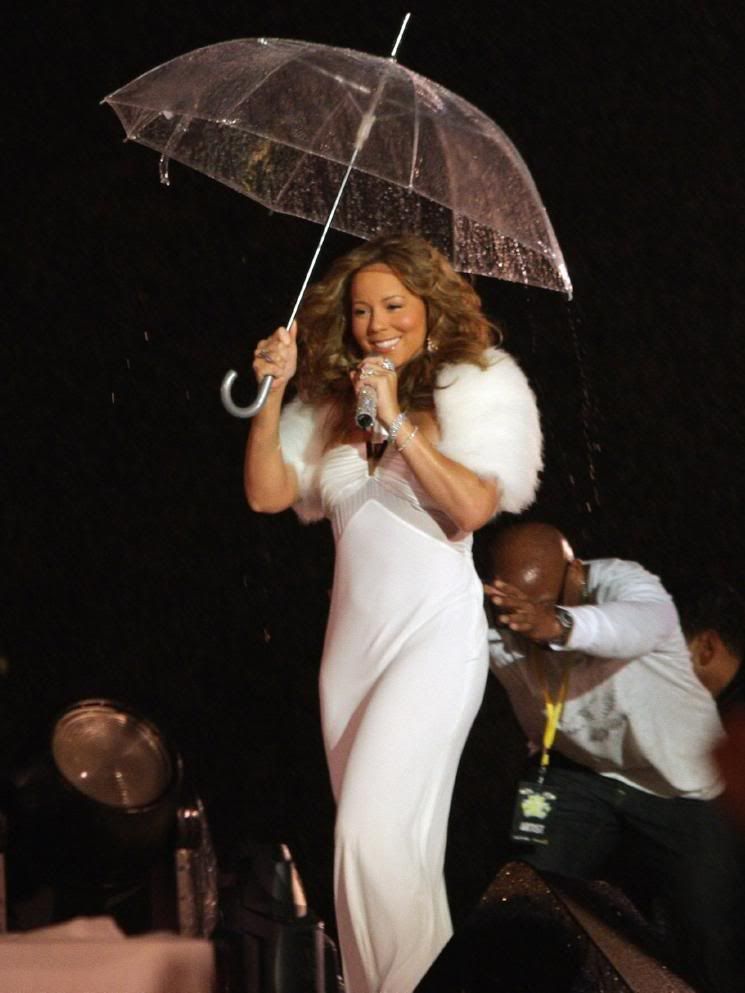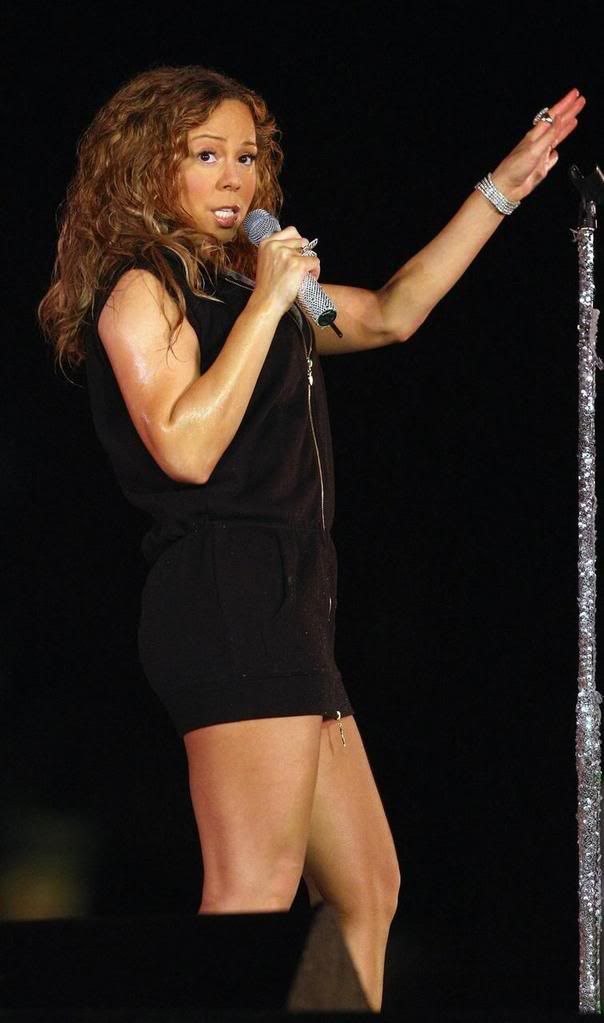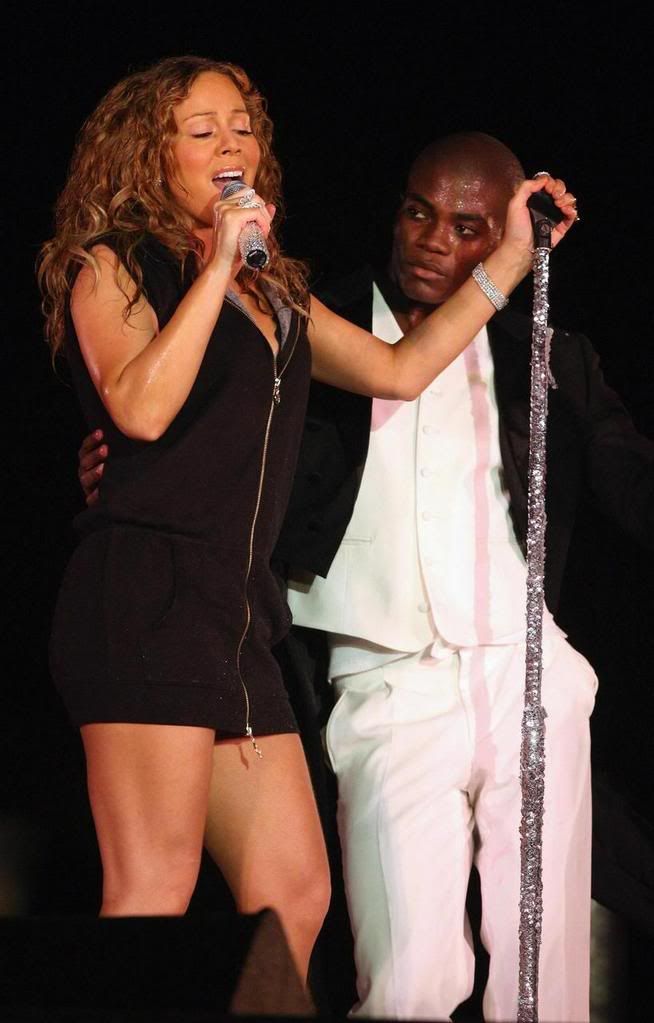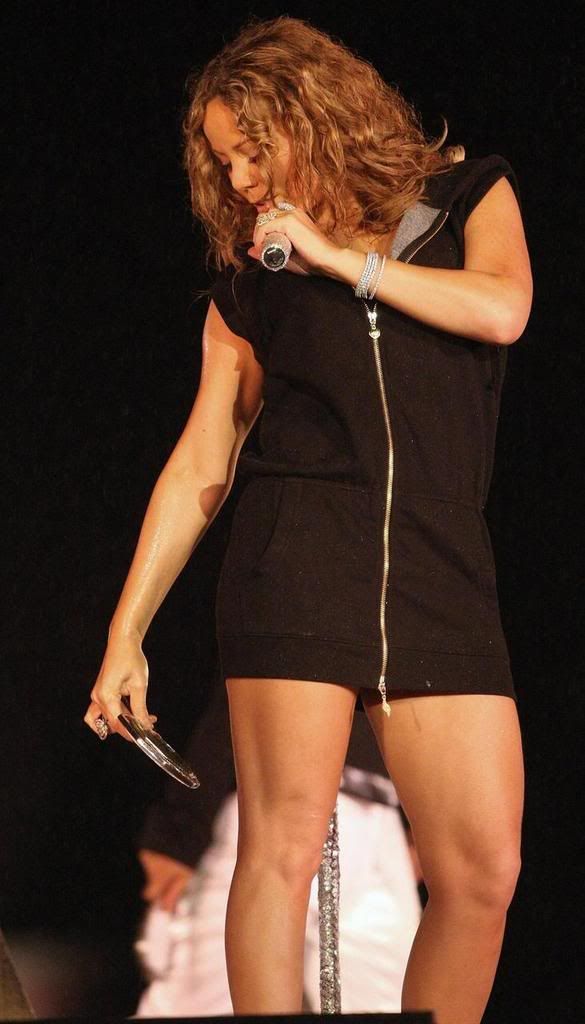 Joking about the unfavorable weather, the singer said some witty remarks, and was cheered on by the audience, most of whom participated in the "Pride Walk" that was scheduled earlier in the capital:

"Okay, it rains, but it's okay, I'm dropping the umbrella and what a pity for my hair,"

said Mariah, in a hooded mini-cardigan dress, before hitting the notes in

"Heartbreaker."
"Wow, I have to warm things up!"

she said, putting her breasts back to their place, they were obviously too tight in the outfit.

"Because I'm a diva, I gotta check what's going wrong," she joked again, watching herself in a diamond mirror a dancer gave her. "Well, it is a total and complete mess,"

she added.

"Next time I'm gonna do 'Singing In The Rain' instead."

Ha. Ever the humourous diva that Mariah continues to be. At the concert, Mariah sang remixes to

"Dreamlover"

and

"We Belong Together."

But she took the time to change her outfit between each song. So Mariah ended up leaving the stage all wet, saying goodbye to the audience as fireworks lightened up the sky above the castle.
Yesterday,

Rihanna

was spotted at an LA gym as she took the time out to tone up:
I absolutely love her sneakers. I need those in my life. RIGHT NOW!!! I wonder if her

Umbrella

single will make it a 7th week at the top in the UK charts. Umbrella is on course to be the BIGGEST selling single in 2007. And props to her too.

Beyonce

(as much as I love her) isn't the only sista who knows how to rule the world.
You've seen the absolutely hot-tastic

Gotta Work

video and

Amerie

still manages to spread her hotness in the pages of male magazine

FHM

(July 2007 issue):
I am going to flick through this today just to get a glimpse of the photoshoot and once I get hold of it, I will surely post, but Amerie right here is a BAD bitch.
Earlier today in London, Princes

William

and

Harry

attended rehearsals prior to

The Concert For Diana

at Wembley Stadium where they chilled with

Joss Stone:
Other urban acts who will be performing at the concert include

Nelly, Fergie, Pharrell Williams

and

Kanye West.

Concert for Diana,

the musical celebration of the life of Princess Diana, can be seen in its entirety on

VH1 Sunday.
The following event was definitely an R&B haven.

Tatyana Ali, Letoya Luckett, Keyshia Cole, Ashanti, Chrisette Michele, Lil Kim, Tyrese, Ray J,

Diana's boy

Evan Ross, Tiny

and her man

T.I

attended the

Atlantic Records 60th Anniversary

this week:
This week,

Kelly Rowland

performed

Like This

with

Eve

on

Jimmy Kimmel Live

earlier this week:
She also performed

Dilemma.

It was okay but you just can't deny that Kelly has been looking really hot over the past couple of weeks.
Anyway, here's a final round-up of the

pre-BET Award

parties, starting with

Solange.

Never realised she was THIS pretty. Until I spotted that new nose. Nice job.
This week,

Janet Jackson

and longtime lover

Jermaine Dupri

were spotted leaving a coffee shop in Beverly Hills after having an early breakfast: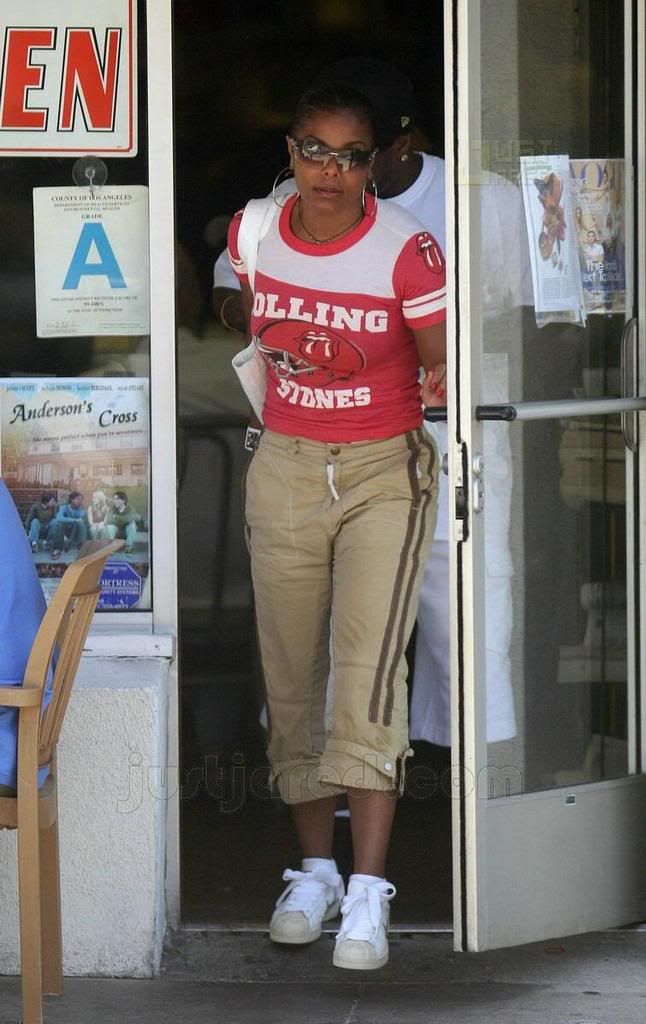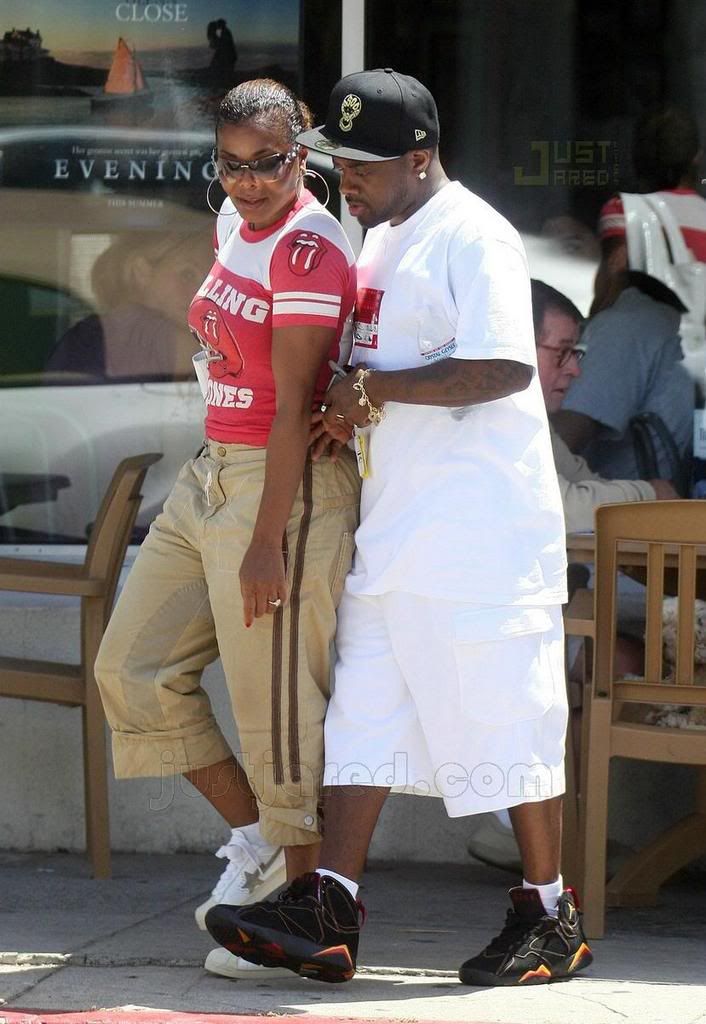 Janet looks great with very little make-up. I wonder how she has managed to keep the weight down for so long.
R&B Bites
1. Alicia Keys will be performing on Fashion Rock this year which air sometime in September. Her new single is supposed to go to radio in August.
2. Keke Wyatt will be releasing her sophomore album this year.
Read more.
Labels: ALICIA KEYS, AMERIE, ASHANTI, JANET JACKSON, JOSS STONE, KEKE WYATT, KELLY ROWLAND, KEYSHIA COLE, LETOYA LUCKETT, MARIAH CAREY, RIHANNA, SOLANGE KNOWLES, TATYANA ALI, THE CHEETAH GIRLS
CONTINUE READING THIS POST ....
posted by Toya @ 4:02 PM |

GOTTA WORK - AMERIE (EXCLUSIVE WORLD PREMIERE)
Amerie

and her luscious 2 million dollar legs are back in full action in the latest world premiere of her new video

Gotta Work

.

With it's old-skool influences and live instrumentation, Amerie gives us another dosage of

One Thing

(part two). I really like this song, not just for the beat but the actual message behind it. She looked absolutely amazing in the video. I liked the choreography because she tries to be different with it each time. The video was vibrant and colourful and very sexy.

Gotta Work

is the 2nd UK single taken off her new album

Because I Love It

which is out now.
Labels: Amerie
Labels: AMERIE, VIDEO PREMIERES
CONTINUE READING THIS POST ....
posted by Toya @ 9:27 AM |

Friday, June 29, 2007
LIL L.O.V.E - BONE THUGS-N-HARMONY FEAT MARIAH CAREY & BOW WOW (EXCLUSIVE VIDEO PREMIERE)
Oh wow.

Bone Thug's

video which features my favourite singer

Mariah Carey

and rapper

Bow Wow

has finally premiered and the song as I've always stated is mad hot - and that's only because Mariah is blessing the track with her vocals. The track is taken from Bone Thug's new album

Strength and Loyalty

and is their 2nd single off the new album. The video was directed by

Chris Robinson.

Mariah looks absolutely fierce in this video. Mariah's close-knit pal

Jermaine Dupri

who is closely working with Mariah on her new CD is also in the video as well. The end part with Mariah was hot especially her runs. Loves it! About the new album,

Jasmine Dotiwala,

who is the writer of British black newspaper

The Voice

got to hear some of Mariah's new album. In her column, she writes:
I was lucky enough to listen to some of Mariah's new joints for her next album and all I can say is if you thought her last album was the second coming, well, you ain't seen nuthin' yet!
[Source]
I love Jasmine because she gets the exclusives before anyone else. I read The Voice just for her spot alone. It would have been nice if she gave track titles though. Mimi is going to have such an explosive comeback later this year and I simply cannot wait for Ms Carey to drop that new album!
Labels: Mariah Carey
Labels: MARIAH CAREY, VIDEO PREMIERES
CONTINUE READING THIS POST ....
posted by Toya @ 12:50 AM |

Thursday, June 28, 2007
ASHANTI'S NEW SINGLE: "SWITCH" FEAT NELLY PLUS R&B UPDATE INSIDE
Ashanti's

new single
"Switch"
has leaked and she decided to do a

Beyonce

and

Kelis

by releasing a song with her man (it was bound to happen eventually). The song (which you can download
here
) is in deed catchy but I just don't feel it is ominously overpowering or strong enough to be a lead single from upcoming new album

The Declaration

(due this October):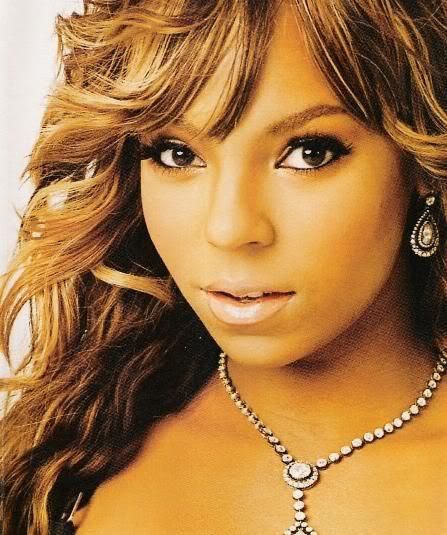 Not really feeling it. I just don't think their styles work as is the case with

Janet

and

Jermaine Dupri

- some things are best left in the bedroom. I'm definitely impartial to whatever Ashanti puts out these days because I am in no means an Ashanti fan. Whilst she impressed me with sophomore album

Chapter II,

her last project

Concrete Rose

was just horrible which was a shock because lead single

Only U

and its beat was just mad infectious. Now that's a lead single which was hot. As for her debut, I was too emotionally drained about

Aaliyah's

untimely death to even pay much attention to it but after the shock had died down, and I found it in myself to listen, I just started asking myself why I subjected my ears to this crap in the first place. To me, it was just evident that at that time, Ashanti was the new IT girl put on the scene to replace Aaliyah but without the talent - a pretty hook singer who can't sing or dance but uses samples consistently just to get ahead. "Oh, she'll go away, she'll fade", I use to tell myself. It's funny cos people use to say that about

Britney Spears

and she's been here for almost a decade now and still going strong (her new album which will drop next year is slated to be one of her best and she's working with the hottest producers). How wrong I was though because Ms Douglas is about to release her fourth studio album. She's fallen off considerably over the years - not selling as much as she use to and people realising that she's all hype and then, haha - that petition. Judging by the reviews though, I'm in the minority and don't think this new track of hers is all that hot (although it does have growing potential). But Ashanti has come into her own as an artist and has definitely evolved with incorporating new sounds and producers to her latest offerings:
Ashanti says her new Universal Motown album, "The Declaration," represents her sense of freedom at this stage in her career. "I'm steering my own ship and taking the lead on everything. You can definitely hear the growth; I'm working with producers I've never worked with before." Those producers include Polow Da Don and Babyface. The new album is due in October.
[Source]
Babyface?

Now this is one offering I gotta hear. Stay tuned on that one. Anyway, proceed for your latest R&B scoop.
Usher

has FINALLY confirmed the news that urban bloggers have known and reported on for months now - that his fiancee

Tameka Foster

is pregnant with his first child:
"We are extremely excited at this point in our lives planning our wedding and the joy that comes with expecting our first child together," the couple said in a statement released to the Associated Press Wednesday. "We hope people will be happy for us and respect our privacy during this happy period in our lives."
[Source]
This fall will be one of the busiest for Usher as not only will he be releasing a new album, but he will marry Foster in November and the baby will be due around that time as well. However, in the recent

Essence

interview which I posted last week, Foster was VERY tight-lipped about her pregnancy only hinting that she definitely plans to have kids with Usher. And now it appears that those plans were taken well in advance. So not only is Foster expecting her FOURTH child, but she has also cemented her meal ticket in the process. Usher's mama will be pleased. Her first grandchild is somebody's fourth child. I'd be pleased too. Ha.
Here are some HQ pictures of

Mariah Carey

waving to fans as she arrives at

Hotel de Crillon in Paris,

France on Wednesday, June 27, 2007:
Mariah is in Paris to perform at the

One Mighty Party

event at Disnleyland Paris TOMORROW. In other Mariah news, she has added man of the moment

Polow da Don

as one of the list of producers that will be working on her upcoming new album due out this fall.
Mel B

was spotted at the airport in London with her director boyfriend

Stephen Belafonte,

daughters

Angel Iris

and

Phoenix Chi,

her mama

Angela

and Mel's younger 26-year old sister

Danielle Brown:
Mel stays rocking her trademark leopard skin and tight pants. It was definitely a family affair. I wonder what her younger sis

Danielle

has been up to lately (outside of modelling) and I also wonder if she's still dating

Wayne

from former R&B boyband

Another Level.

I haven't heard about this chick in a hot minute. Apparently, Melanie was in London to start more work on that

Spice Girls

reunion. Not that Mel needs the money anymore (with last week's DNA test proving that

Eddie Murphy

is Angel's father). She will be getting a large lump-some of child benefit (reportedly £10 million).
And here's the first OFFICIAL photo's of the Spice Girls reunited:
Yup. It's official alright. Girl Power is back. And Mel B is killing ALL of them in this picture (when did her ass get so big?). The Spice Girls will be playing 11 concerts all over the world, but nothing won't happen until

Emma Bunton

(Baby Spice) gives birth to her first child this summer.

Jade Jones

from former R&B boyband

Damage

is the baby's daddy. Sporty Spice (

Mel C

) is the ONLY Spice Girl who doesn't have kids. I use to love the Spice Girls back in high school and Mel B was and STILL is my favourite.
After the BET Awards hype,

Amerie

was spotted leaving the

Ritual Nightclub

this week in Hollywood, California: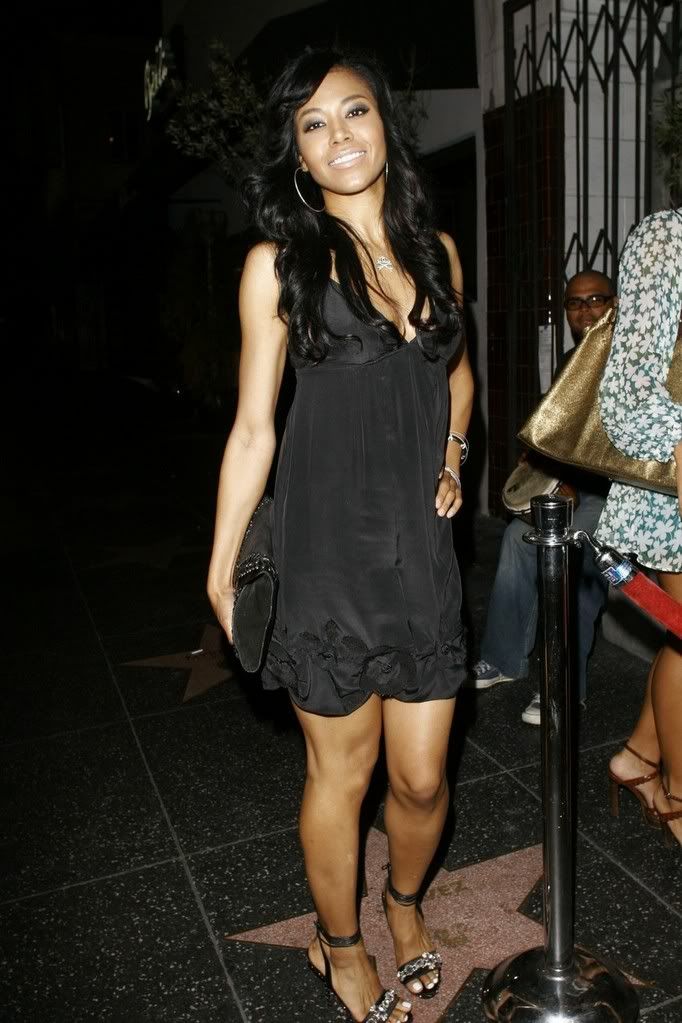 She is looking crazy crazy hot. Love that hairdo on her and the way the bangs flick across her face like that. Pure hotness.
Here is a brand new picture taken from

Ciara's

new video

Can't Leave 'Em Alone.

To my knowledge, the video was supposed to have premiered this week. But it was pulled off

Yahoo Launch

because supposedly, Ciara and 50 Cent wanted to go public with their ahem, relationship (still don't buy it) at this week's

BET Awards

(they were sitting together at the event) and the timing was way too conflictive:
Whether 50 is getting his "candy" from Ciara's "shop" remains to be seen, but if this is true, we can also add another R&B songstress/Rapper relationship to urban's high rank dating system. Move over

Beyonce/Jay-Z, Kelis/Nas, Janet/JD, Ashanti/Nelly, Keyshia/Young Jeezy

and

Christina/Dre.

We may have a hot new couple in town.
More pictures of

Rihanna

at

Jermaine Dupri's

BET Awards afterparty:
I just wanted to stress how amazing Rihanna looks in this

Zac Posen

dress. This designer fits Rihanna like a fucking glove. No wonder this is like the millionth Zac Posen dress she's been spotted in. If in a bet, and I predicted the amount of times Rihanna (and notoriously Zac Posen wearer

Christina Milian

) would attend an event in a Zac Posen dress, I'd be a rich woman by now. Marvelous. Rihanna (and Christina Milian) obviously know what works for them and it's definitely Zac Posen.
Nicole Scherzinger

was also there:
She looked nice. In other Nicole news, she has completed shooting the video for her first solo debut single

"Whatever You Like".

The track was produced by

Polow Da Don

and

Sean Garret

and will feature rapper

T.I.

Her solo debut album

Her Name Is Nicole

is set to drop in September.
Blu Cantrell

also attended another BET Awards afterparty:
Looking slightly better than usual, but that's not saying much.
Three video's that premiered this week include

Amy Winehouse's

Tears Dry On Their Own,

Kanye West's

Stronger

and former

B2K

member

Lil Fizz's

Beds/Go Hard:
In the vid, corny ass

Ray-J

puts in an appearance. This track is the lead single taken from Lil Fizz's upcoming debut album

Payday.
And here's Amy's new vid:
The track "Tears Dry On Their Own" is very Motown-influenced and the third single taken off her brilliant album

Back To Black.
Also, check out R&B songstress

Cassie

in

Kanye West's

new video

"Stronger":
Taken from Kanye's upcoming new album

Graduation.

She looked nice in the video but is that the only thing she's good at? We will see more of her "improvement" when she drops that album in October.
Stay tuned.
Labels: AMERIE, AMY WINEHOUSE, ASHANTI, BLU CANTRELL, CASSIE, CIARA, KANYE WEST, LIL FIZZ, MARIAH CAREY, MEL B, NICOLE SCHERZINGER, RIHANNA, THE SPICE GIRLS, USHER
CONTINUE READING THIS POST ....
posted by Toya @ 12:23 PM |

Name: Toya
Home:
About Me:
See my complete profile


SUBSCRIBE TO MY RSS-FEED:

Contact Me
Email: toyasworld2007@yahoo.com
Navigation
DONATE TO THE CAUSE:
R&B Hotness!
Previous Post
Archives
Shoutbox
Fansites