After the tragic car crash incident and the attack from a bereaved husband that

Brandy

came close to dancing and partying on the grave of his deceased wife, Brandy is putting ALL of her concentration on what she does best - flaunting her wig and performing her music. Yesterday, at the

Ultima Pro 10 Sensational Hair Idol Show

at the

Convention Center

in

Washington D.C.

she performed a number of previous hit singles: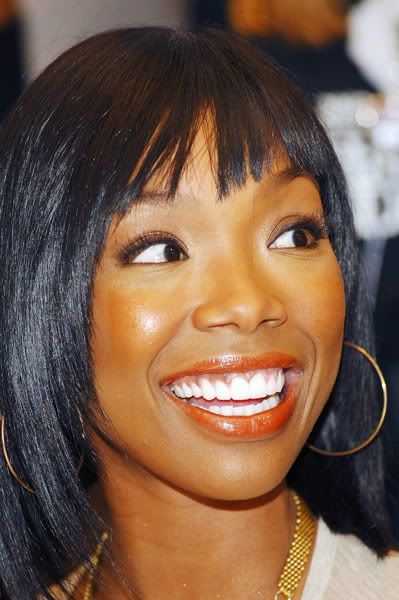 She performed an acapella of

Almost Doesn't Count

as well as

Full Moon

and

Who Is She To You?

She brought along her 5-year-old daughter

Syrai

for good company but Brandy's performances have therefore proven that the singer is ready to take the R&B world by storm yet again. As for her pro-10 hairline, I already posted a couple of bad reviews from folks I know who actually tried out the hair. In fact, the quality is said to be so bad you can probably use it to brush your teeth. But other than that, the singer looked on top form.
More flicks: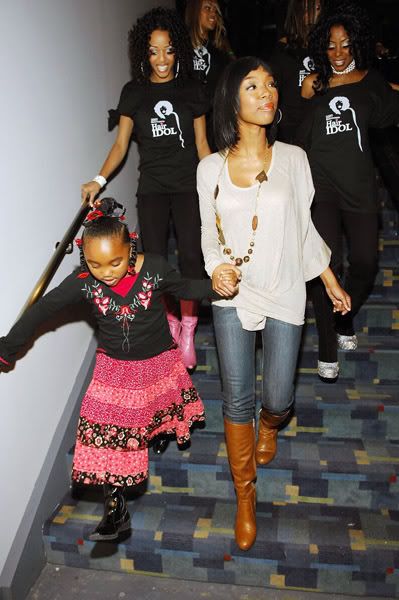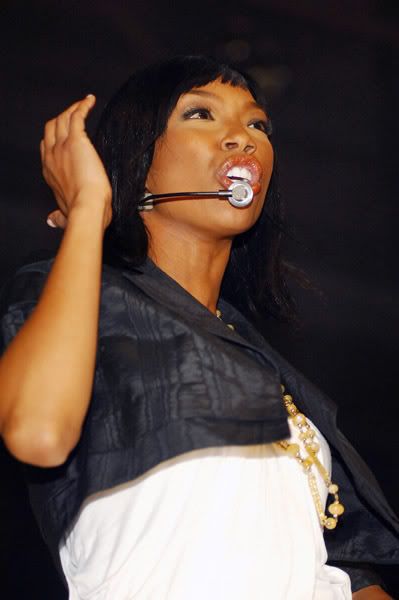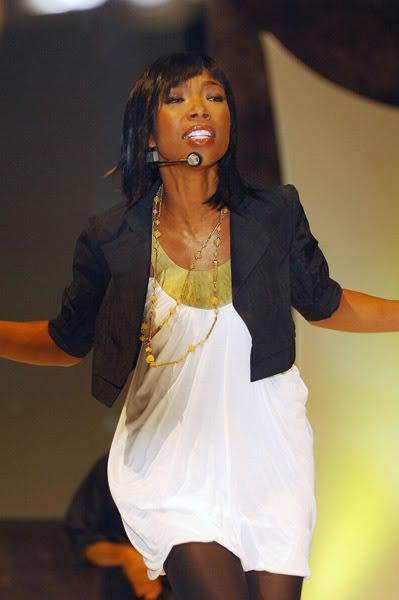 Wow. Syrai looks the SPITTING IMAGE of her daddy. It's as if

Robert

ripped his face off and put it over Syrai's for good measure. Damn, he spat that child the fuck ouuuttt! And to say that he allegedly denied the child and demanded a paternity test in the bitter 'divorce' that occured between them. Oh wait, they didn't marry. That was a lie too so that Brandy could save face for getting herself knocked up before marriage. I will never forget watching her reality show on MTV which followed her pregnancy and she treated him like shit. You'd NEVER speak to a dog the way she spoke to him. Is it any wonder why Brandy can't keep a man?
Well,

Chris Brown

attended the Los Angeles premiere for his latest new movie

This Christmas: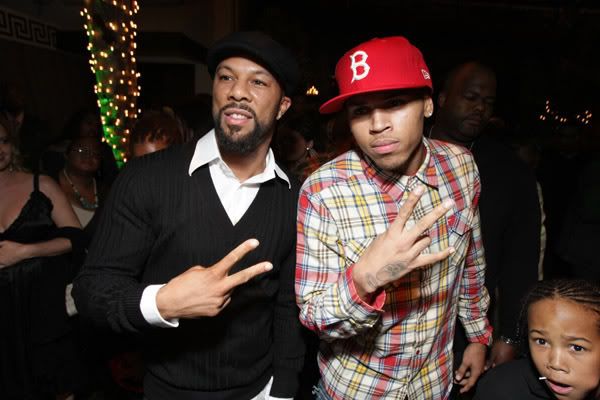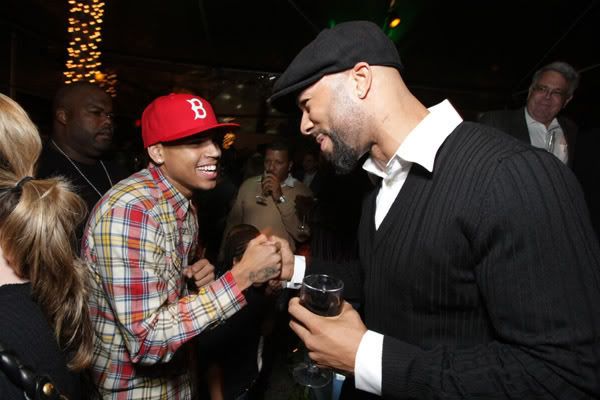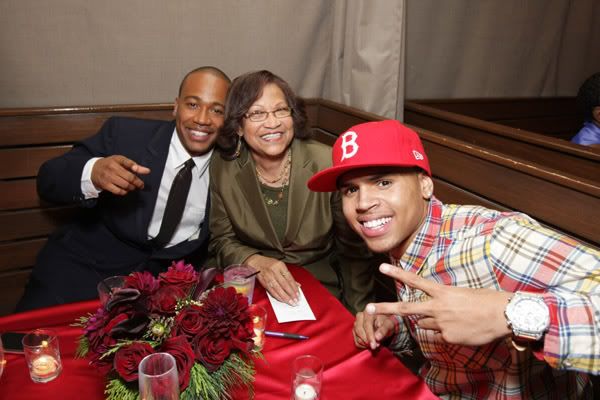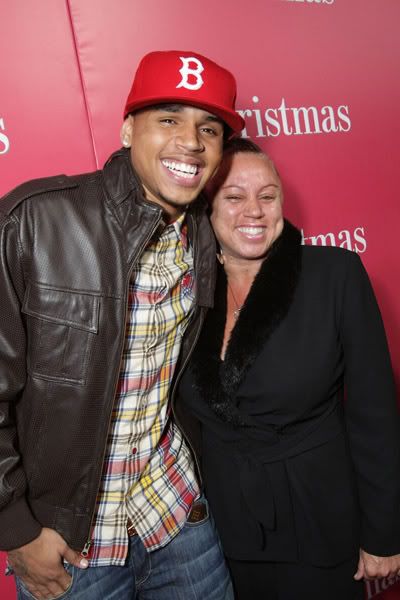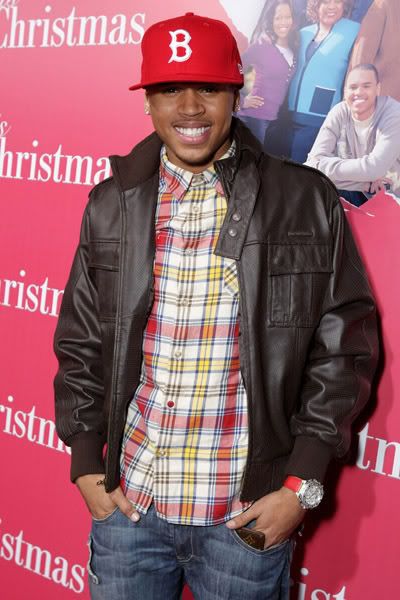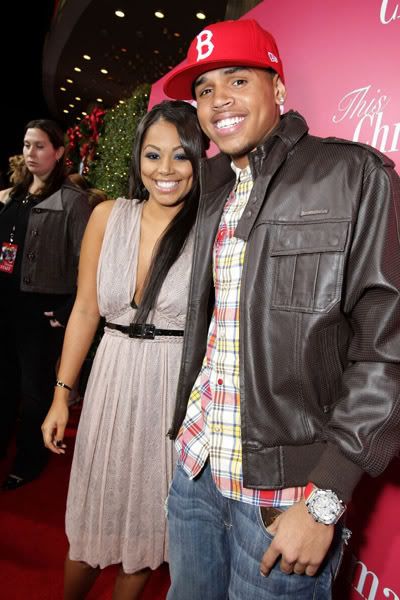 Stop! How old is Chris Brown's mama? She looks more like super-gran to me. She's not aging well at all. Anyway, I actually look forwards to watching this movie. It looks good judging by the previews. I wonder what his secret is.

FINAL

numbers are in for

Exclusive.

He sold

301,824

copies in the first week. Not bad I guess. At least he did better than

Britney Spears

*lol*
Alicia Keys

performed on

Good Morning America

in

Times Square

yesterday in

New York City: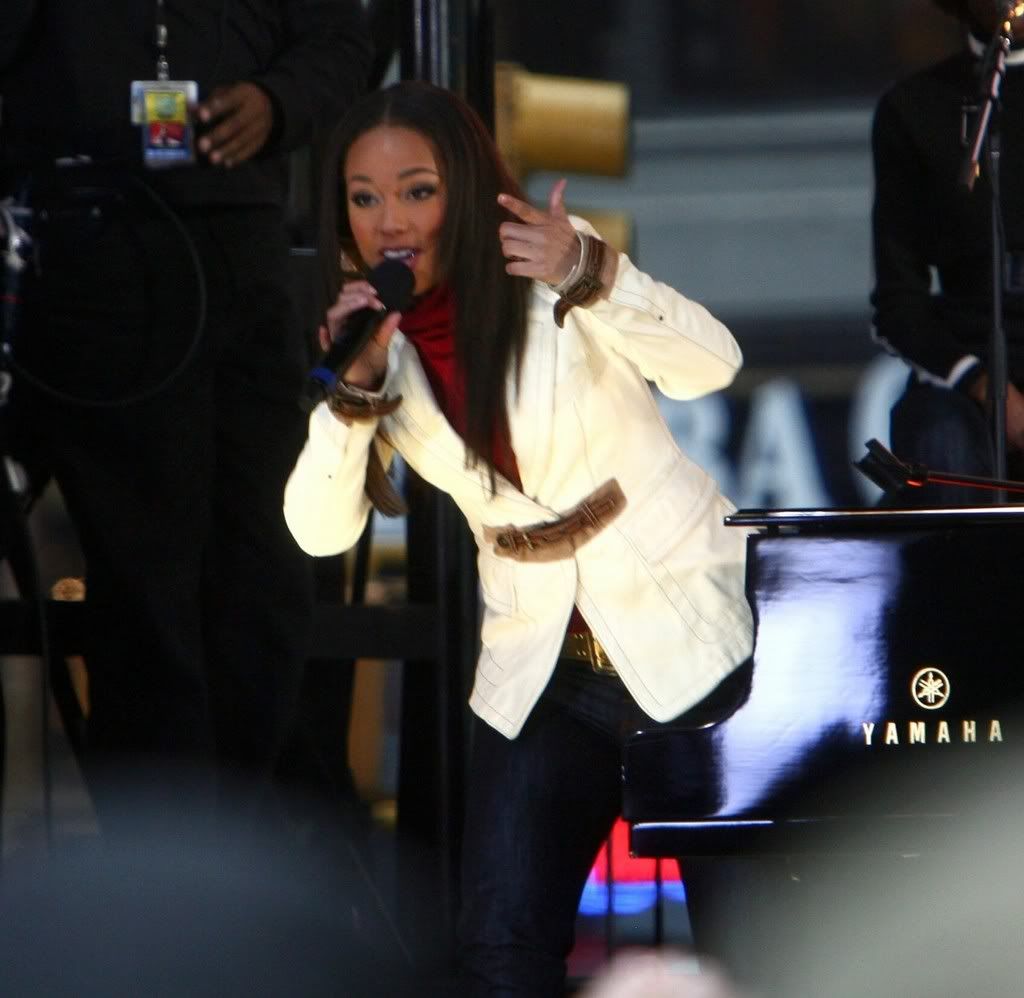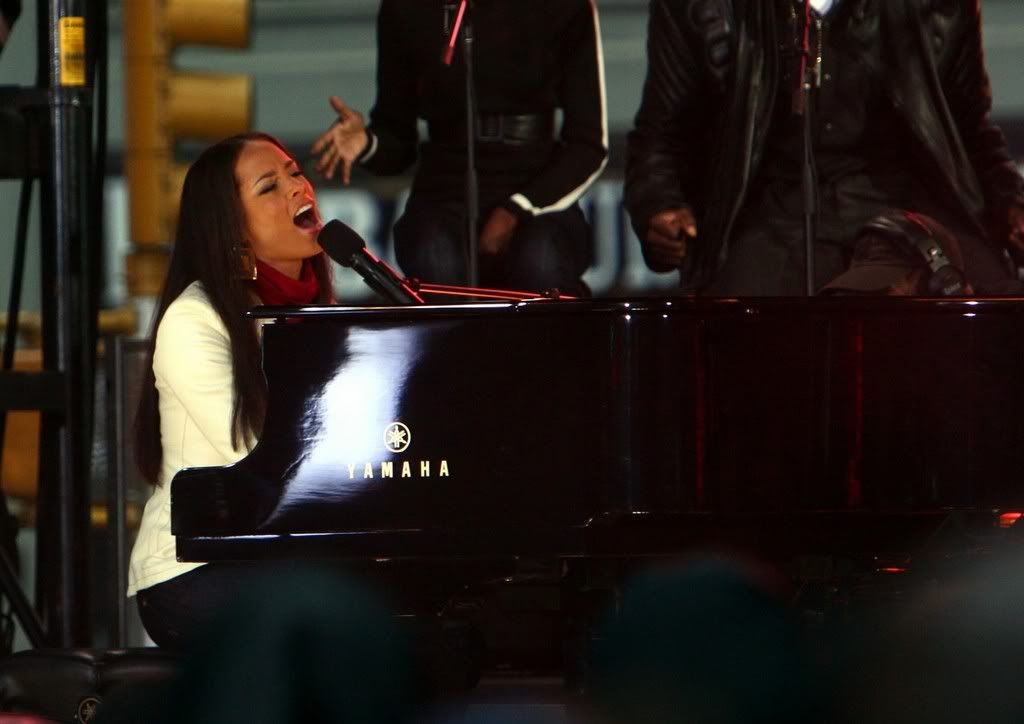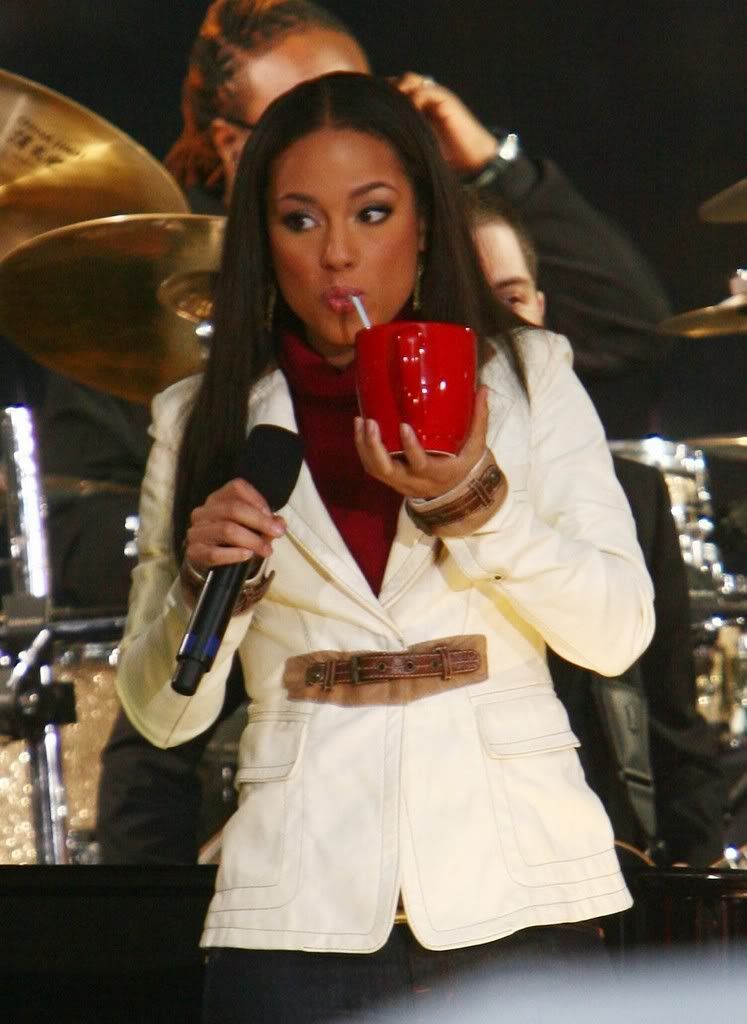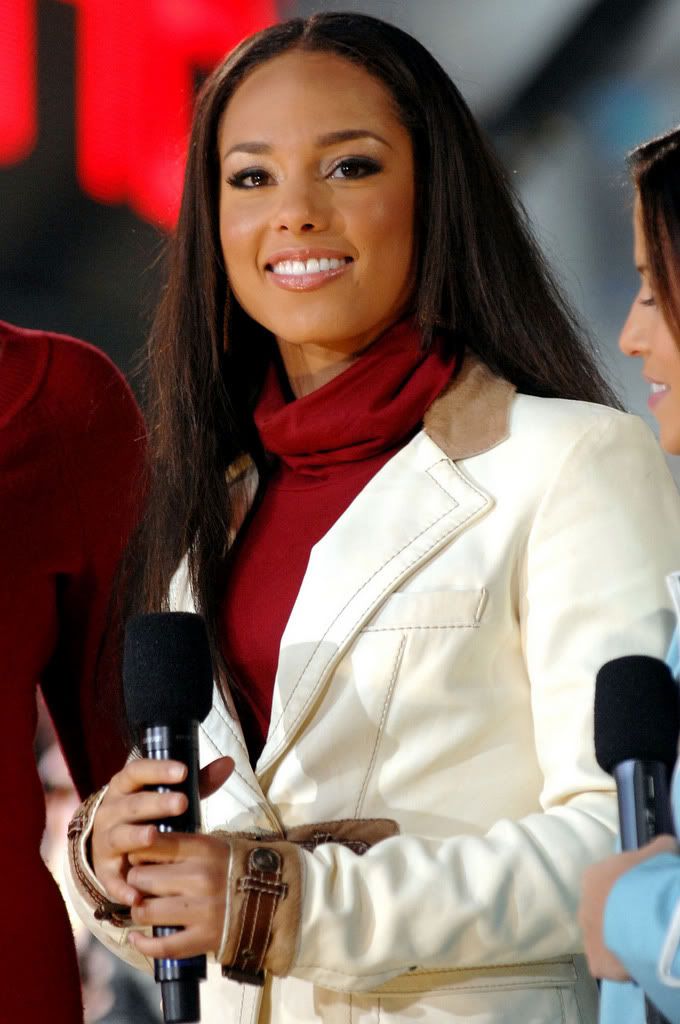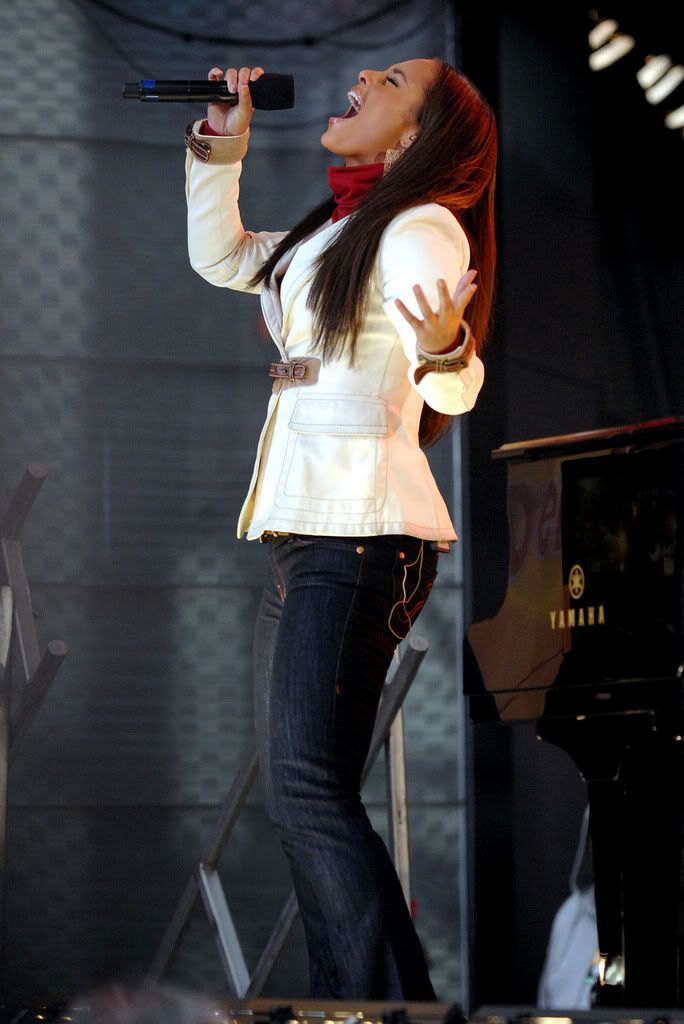 Alicia's sense of style has been impressing me as of late. Musically, I love her but I will also be the first to say that her fashion choices have been very questionable in the past. Alicia drank a hot cup of tea to warm up her vocals for her performance of hit single

'No One'

before taking to the stage. Her new album

As I Am

was released today. If you haven't got your copy yet, why not? This is a fine piece of work from Alicia and she deserves the sales.
On Sunday, Rihanna was spotted shopping in

Paris

at

Vuitton store

on

Avenue Montaigne: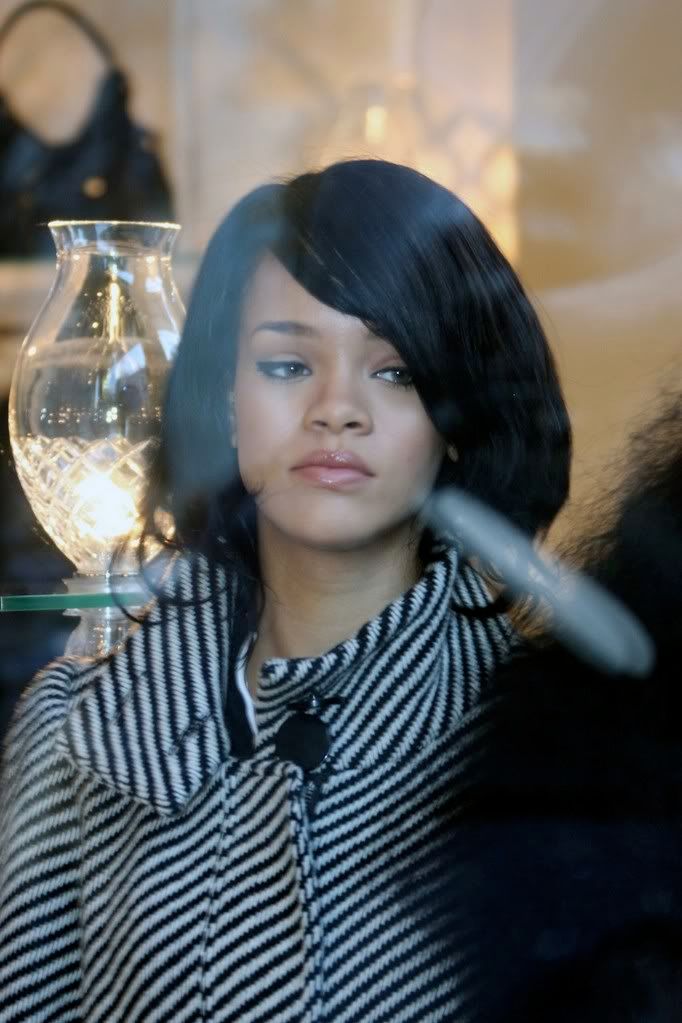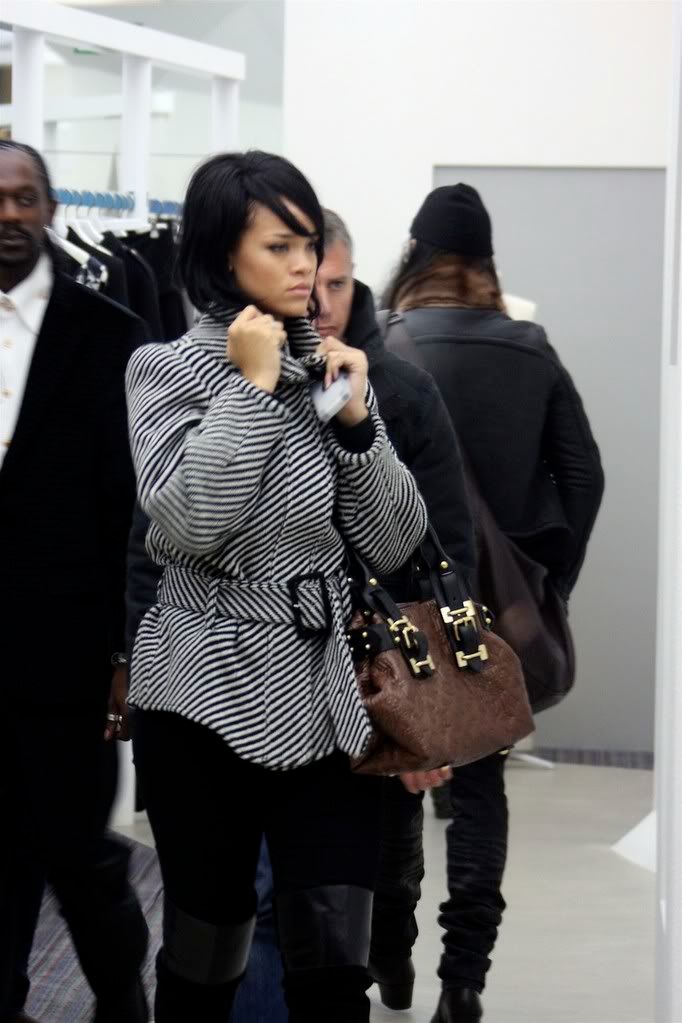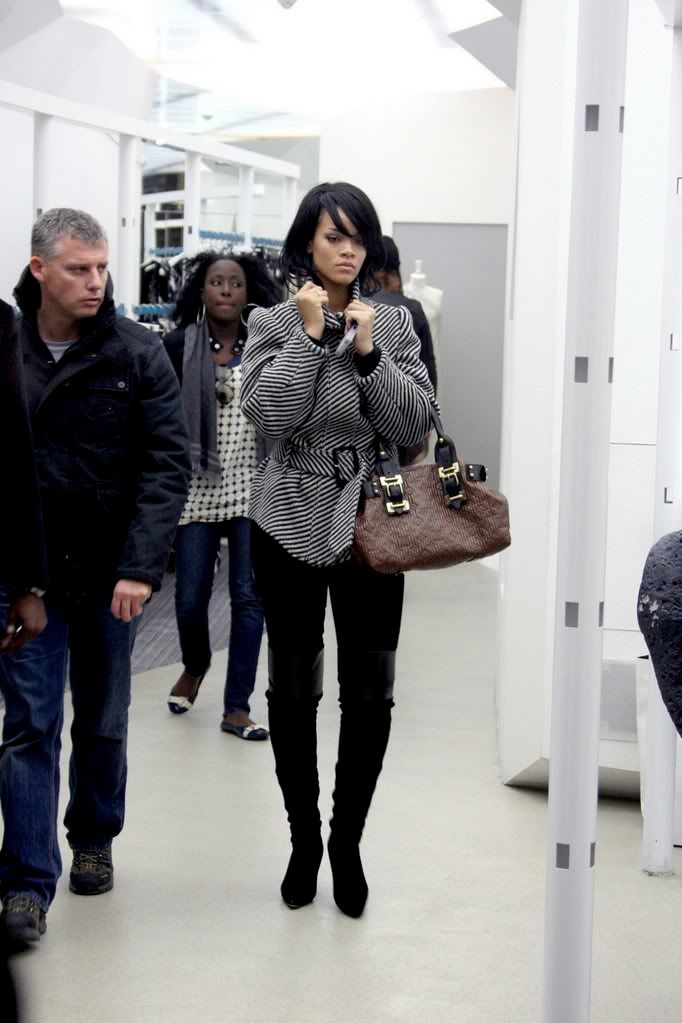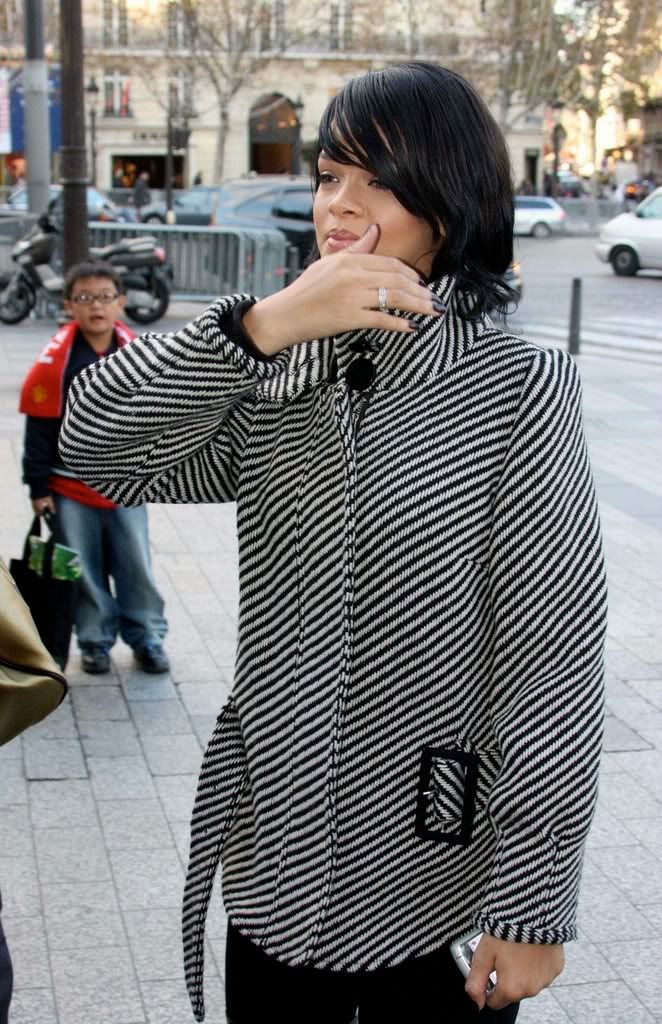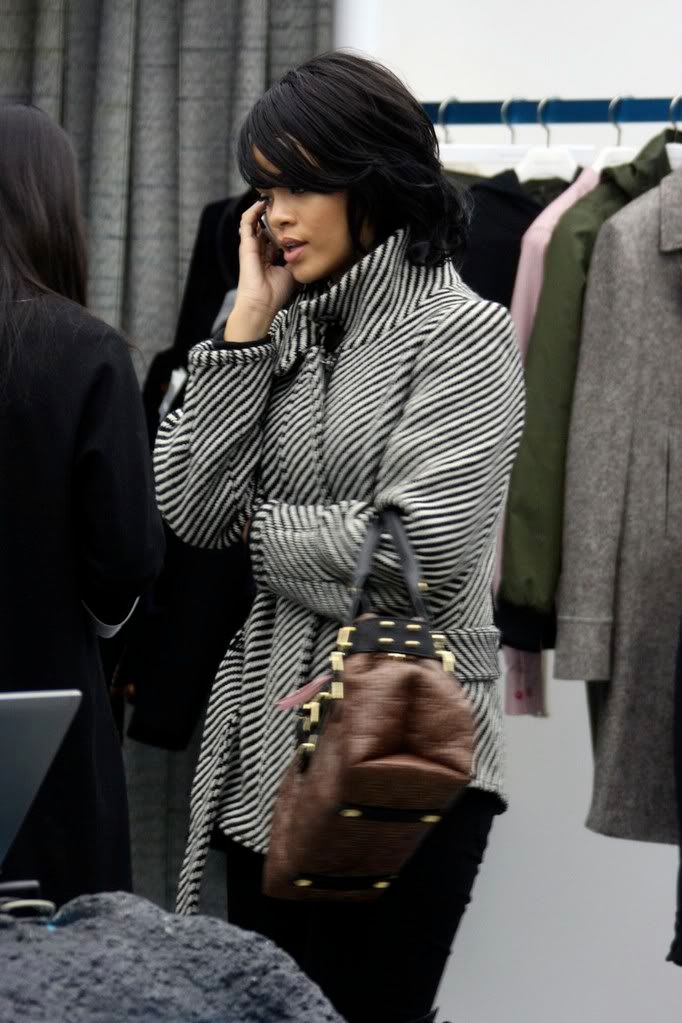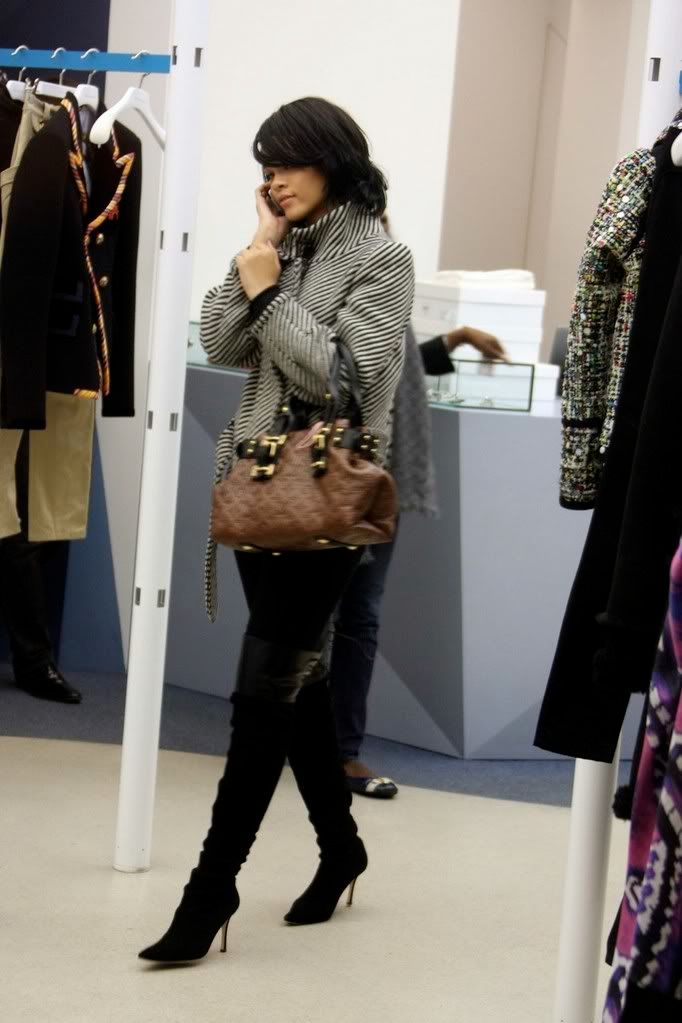 I love her whole entire get-up. Her stylist is doing an absolutely amazing job.
Mel B

was spotted on the set of

Dancing With The Stars

and she took the time out to show off her impeccable abs: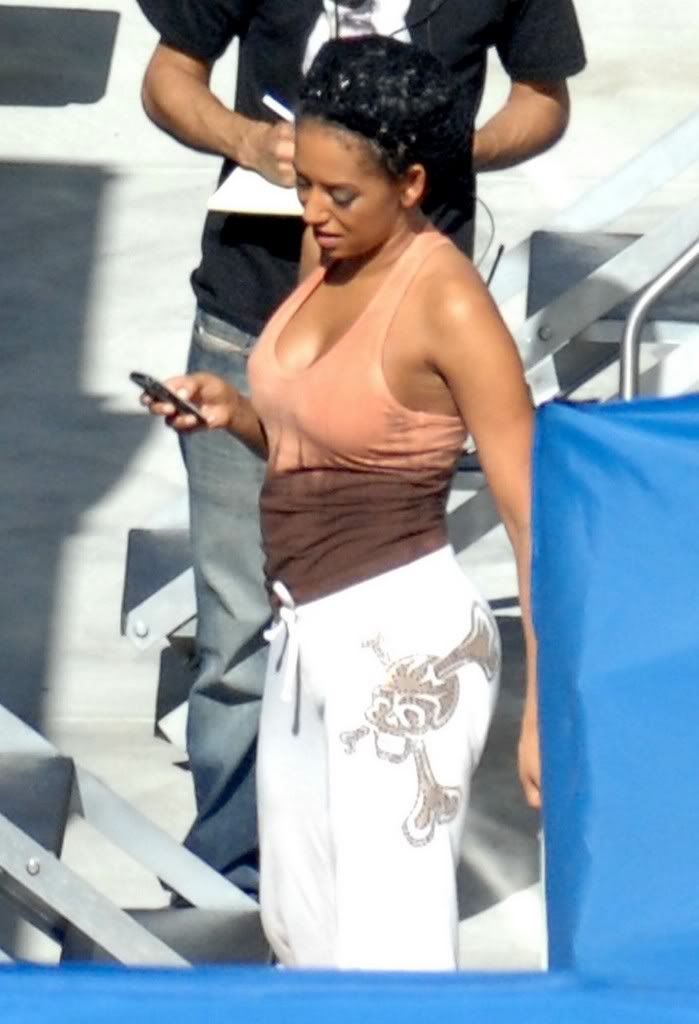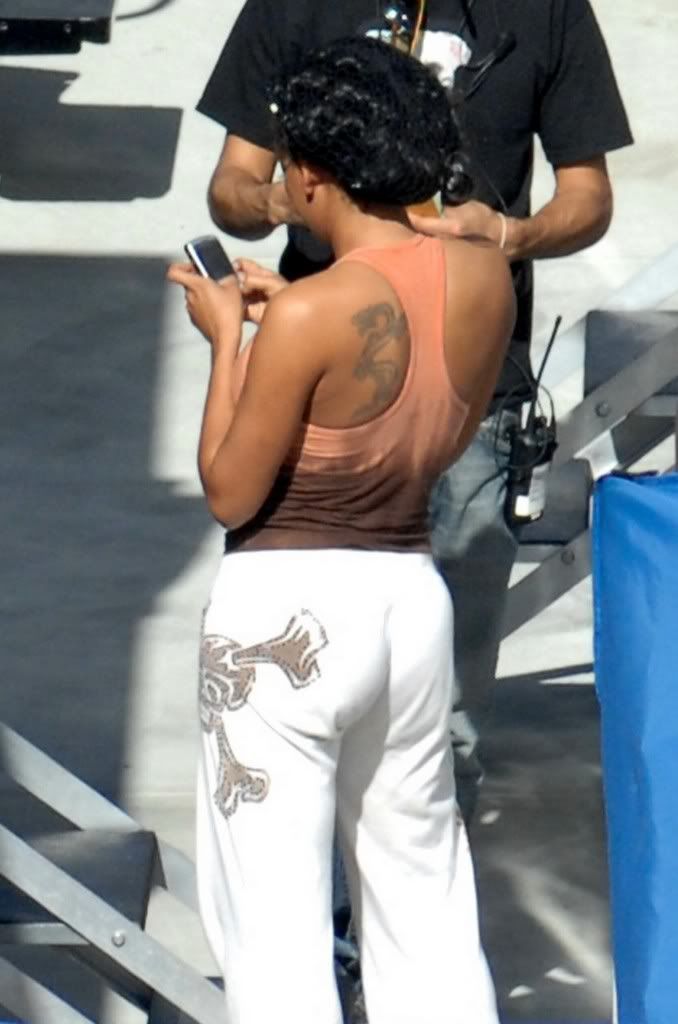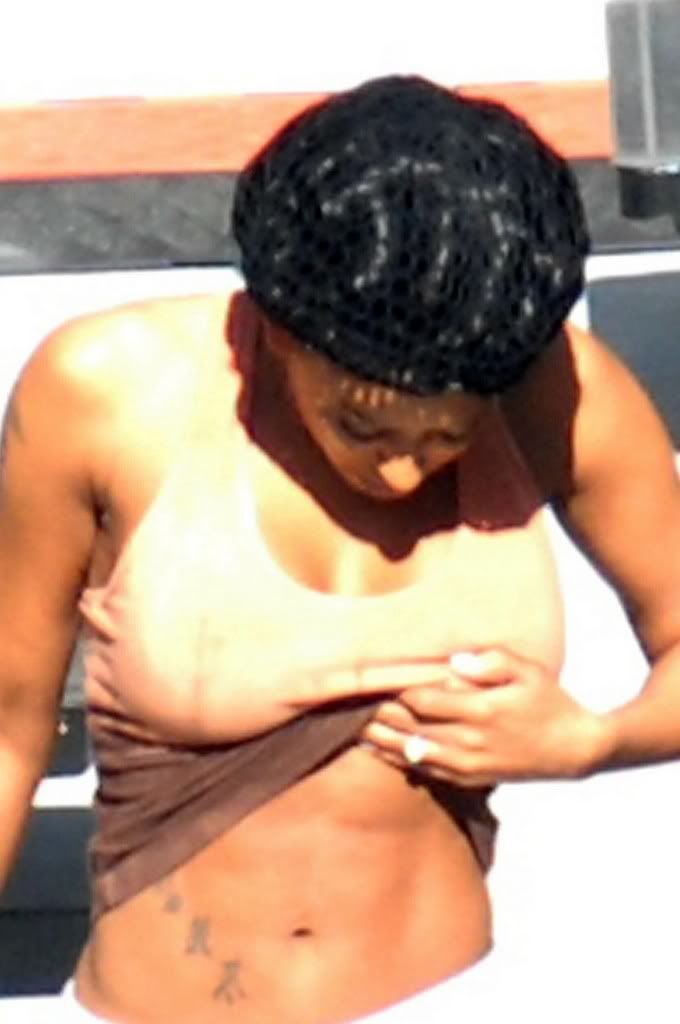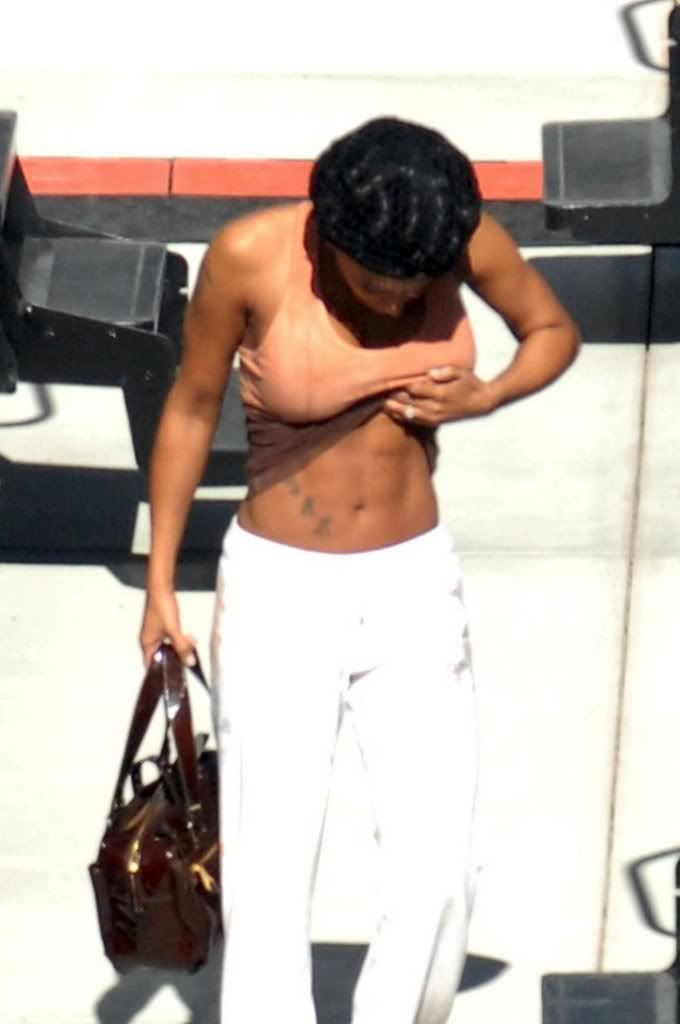 It makes no damn sense to have a stomach like that after giving birth 8 months ago. THAT is crazy. I hope she wins the show. In other news,

The Spice Girls

Children In Need

charity comeback single

Headlines

is a flop. Despite tickets for their reunion tour reportedly selling out in

38 seconds,

the Spice Girls are not having much luck with their comeback single. Download sales for

Headlines (Friendship Never Ends)

have been very disappointing and the single has received little airplay on national radio stations. Also,

Leona Lewis's

debut album

Spirit

is outselling the

Spice Girls' Greatest Hits

by four to one on the first day of their chart battle. Their world tour kicks off on

2 December

in

Vancouver, Canada.
Pussycat Doll

Nicole Scherzinger

was spotted making her way to an

LA

studio yesterday: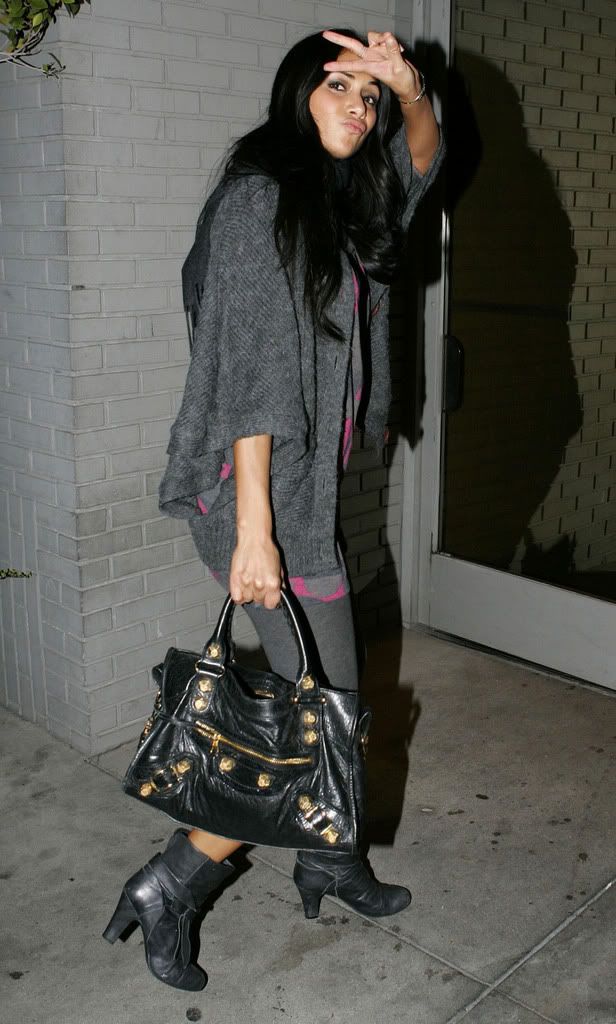 It's possible she was laying down new touches to her
shelved
pushed back album, but does anyone care at this point? Maybe her new squeeze

Lewis Hamilton

will. Keep it locked.
Labels: ALICIA KEYS, BRANDY, CHRIS BROWN, MEL B, PUSSY CAT DOLLS, RIHANNA, THE SPICE GIRLS