Alicia

continued on with her European promo for forthcoming album

As I Am.

She's been traveling the globe to let everyone know that she's about to come hard with the new disc. Her next stop was

MTV's TRL

in

Italy: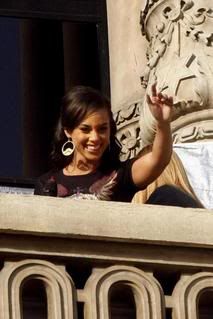 Looking hot. The singer will also be heading over to UK shores early next year. Kicking off on the

25th February 2008,

she'll be visiting the

SECC in Glasgow,

the

Manchester Evening News Arena

and the

National Indoor Arena

in

Birmingham,

before ending up at the

O2 Arena

in

London

on the

29th.
CLICK HERE
to see the dates in full. I think I'll be attending this one with my sister. The Birmingham one.
Leona Lewis

was spotted this week at

Radio 1's Live Lounge

where she did promotion for new upcoming album

Spirit:






I love her jacket. Ace. Oh yeah, before Leona hit it big, she recorded some unmastered demo tracks and now they're set to be released officially. Well, not if

Simon Cowell

has his way. Little-known management company

UEG Music

plan to put out another collection of Leona tracks, called

The Best Kept Secret,

from before she was a star. Cowell, is furious with the rival disc and his lawyers look certain to try to block it. Anyway, check out TODAY'S album review of new album Spirit by THE TIMES.

Here are some great images of

Beyonce

in

Indonesia

earlier this week: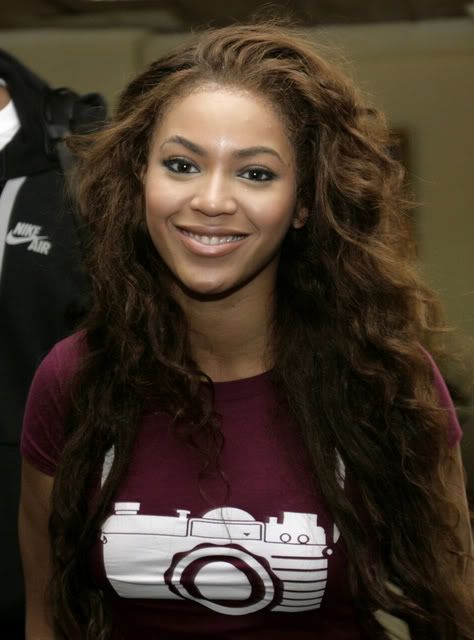 Is that tattoo fake or real? I can't say I'm feeling it much. Beyonce is also prepping herself for a spectacular show next Monday at the Shanghai Grand Stage. She will wear 10 silvery costumes and sing 32 songs, including hits

"Crazy in Love"

and

"Baby Boy".

She'll also be touring Taipei shortly.

Even though

Nicole's

new album

Her Name Is Nicole

has been pushed back to

early

2008,

it didn't deter her from attending the

European MTV Awards: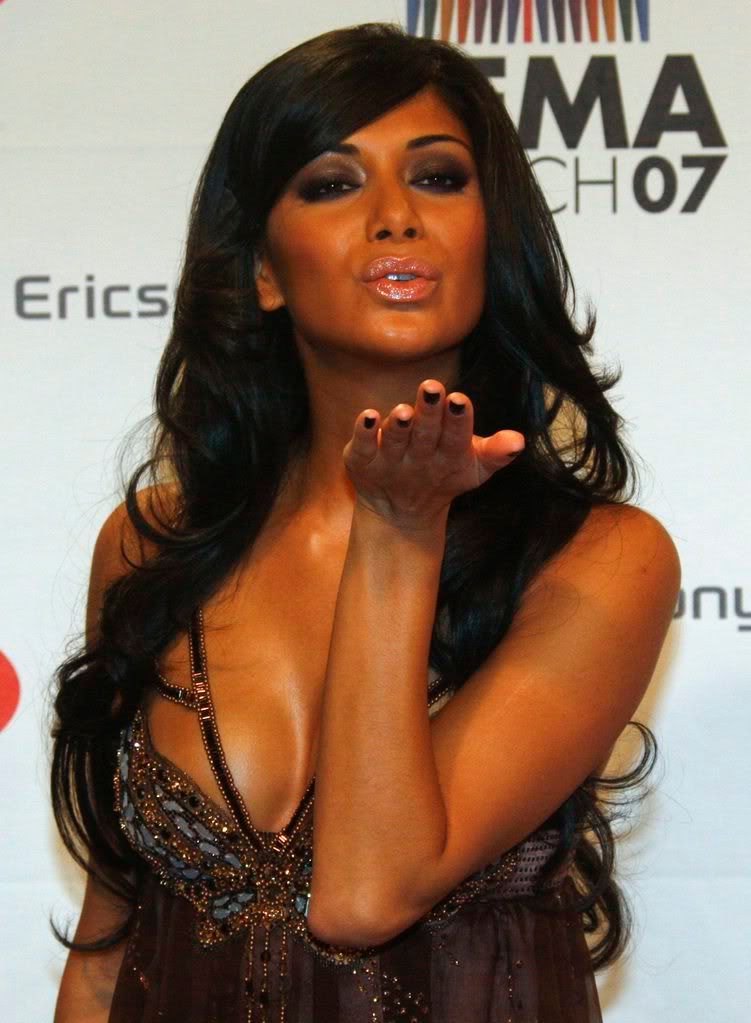 I don't think the solo thing will work out for her. She should go back to

PCD

with her tail between her legs.

At the Award show,

Amy Winehouse

performed,

Joss Stone

put in an appearance and

Nelly Furtado

won a gong: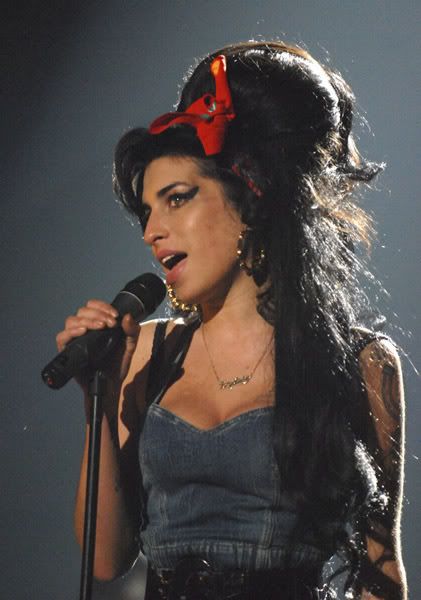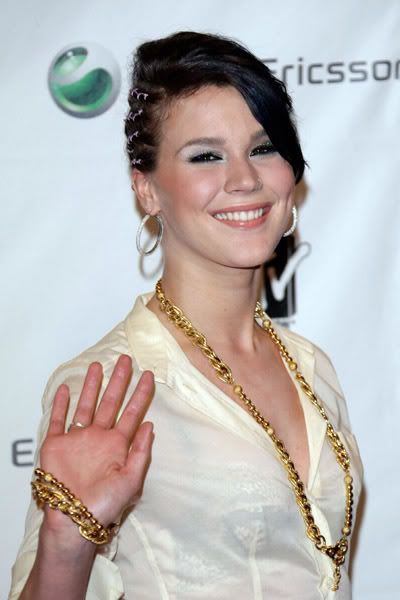 What the HELL happened to Nelly?



Jennifer Hudson

attended the the

7th Annual Avon Foundation Awards Celebration

in

New York City

this past Tuesday: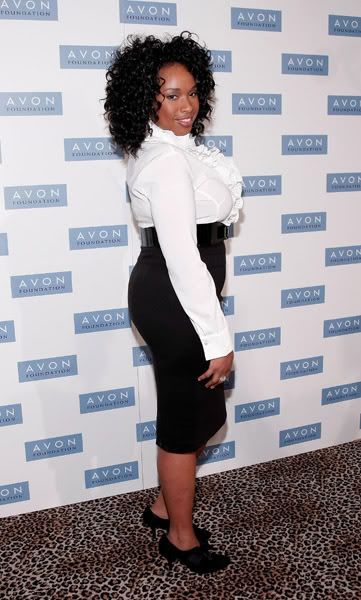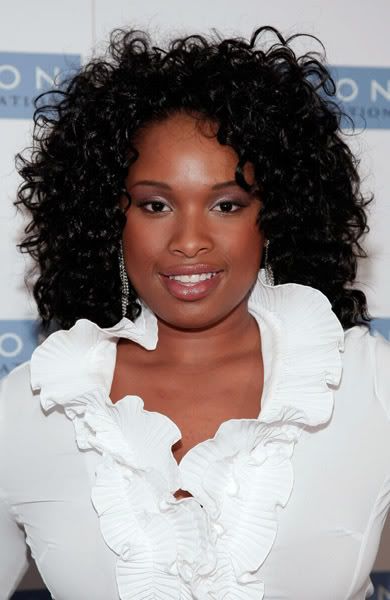 It seems she hired herself a new stylist. Jen was looking shaaaarp. At the event she boasted that she has breasts most women pay for:

"I have the height of a model, the breasts that people pay for and the lips that everybody wants, so why should I change?"

the 26-year-old Oscar-winner asked at the Oct. 30 Avon Foundation Gala in NYC.

"I wouldn't change myself for anything or anybody. That will never happen"

[SOURCE].

Now that's the attitude to have!



Kelly Rowland

was spotted departing

Cipriani

restaurant in

London

this past Tuesday:




WOW. Kelly's been making the most of her stay here. She should live here in fact.



Mel B

was in

Canada

yesterday.

Virgin Mobile Canada

set a new world record for the most mobile phones ringing in unison: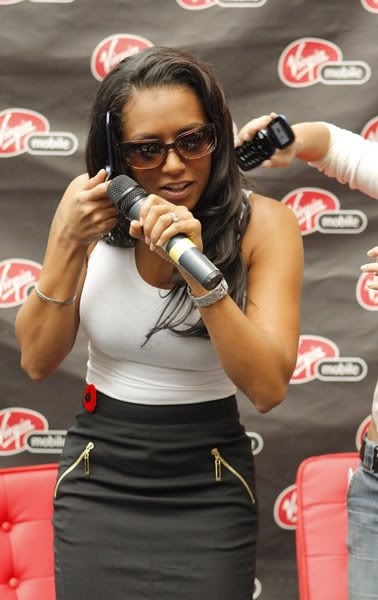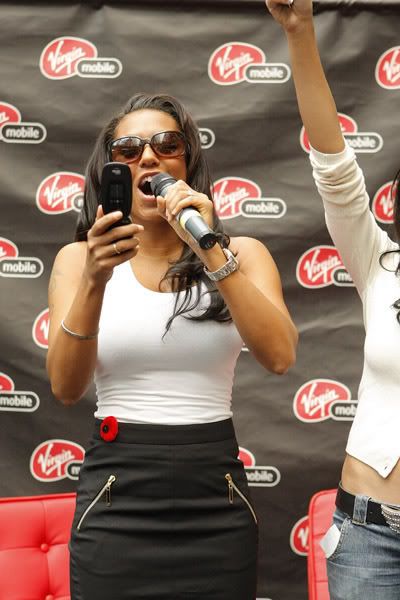 Mel has been really busy with tour rehearsals for the upcoming

Spice Girls

tour, the video shoot and her stint on

Dancing With The Stars.



Check out her performance this week:


Mel scored a perfect

30.

Absolute fab.



Cassie

and

Diddy

attended

Roberto Cavalli's Halloween Party

in

New York

on Wednesday night:



Diddy rocked the 'V for Vendetta' mask Cassie was dressed as a cop. Interesting.

And they weren't the only ones to play dress up either for Halloween season.

Mya

dressed up as Wonder Woman on

Oct 31

at the

6th Annual JoonBug Productions Masquerade Ball: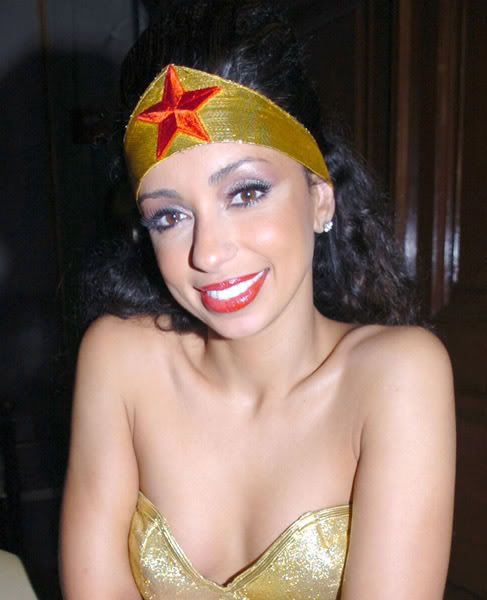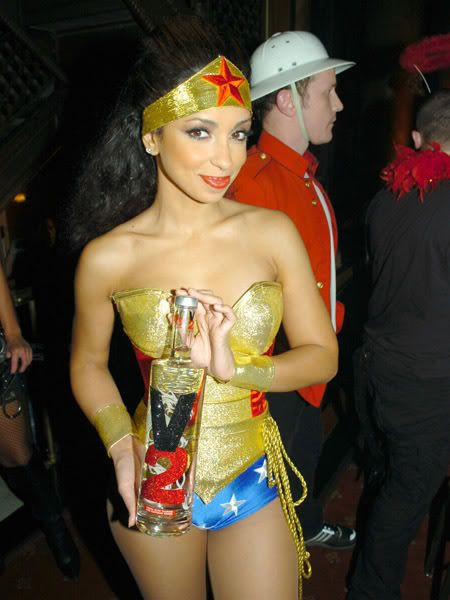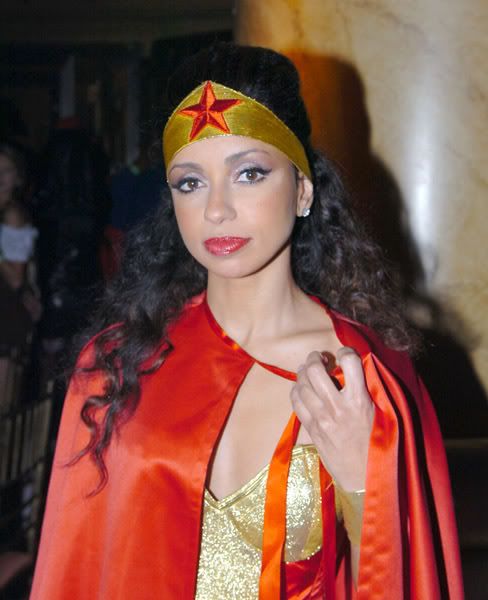 Yes motherfuckers. Her

Liberation

album has leaked in

FULL

(the actual

RETAIL

) BIG thanks to my friend

George

who paid for it via the

Japanese i-Tunes

store. Stay tuned for my album review shortly.
Labels: ALICIA KEYS, AMY WINEHOUSE, BEYONCE KNOWLES, CASSIE, JENNIFER HUDSON, JOSS STONE, KELLY ROWLAND, LEONA LEWIS, MEL B, MYA, NELLY FURTADO, NICOLE SCHERZINGER