You saw the magazine cover of

Usher

and

Tameka's

ESSENCE

feature
RIGHT HERE
and now you can read the FULL interview at
FOREVERUSHER.COM.
Just click on the picture below and it'll direct you.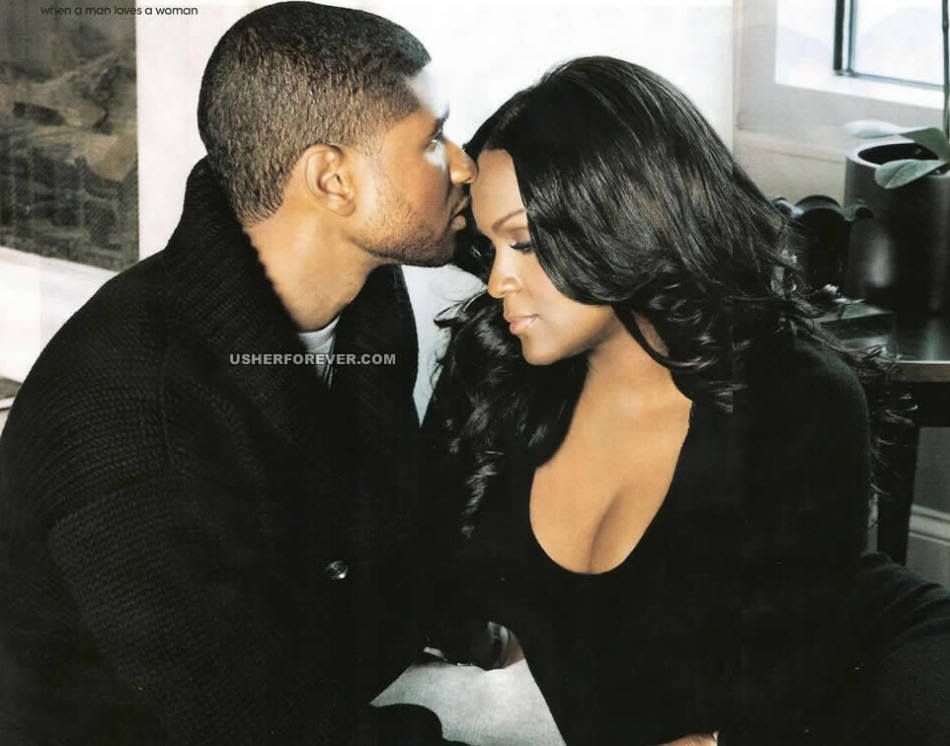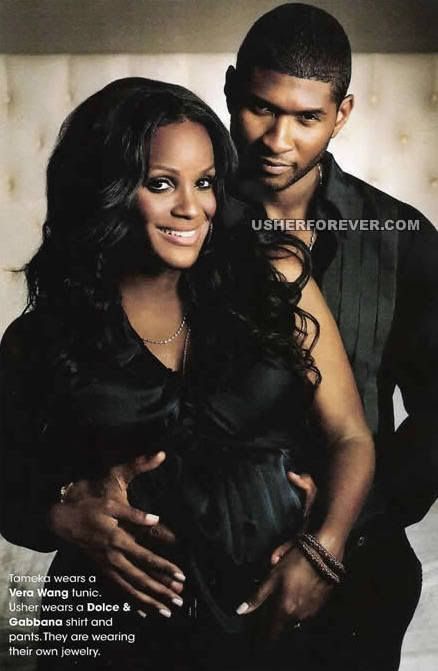 Here's an interesting quote about his mother's dismissal as his momager:

"It kills me when I read what my fans think about my relationship [with my mother] because it's so wrong. I didn't fire my mother. I resigned her".

How the fuck do you resign someone? That has got to be the shittiest excuse ever. I consider resignation as meaning that someone quits their role under their own initiative and that simply wasn't the case. I am pretty certain that if

Maneka

hadn't walked into

Usher's

life,

Jonetta

would STILL have been Usher's manager. This is the woman that indulged in wise career decisions for her son paving him out to be the superstar that he is today. What does Maneka know about being a manager? She was his stylist for crying out loud. He put this woman BEFORE his mama and now he can't bring himself to admit it.
In a radio interview that

Irv Gotti

did with

Power 92 Chicago,

Irv DENIES that he said he slept with

Ashanti.

The interview was an act of promo to shed some light on his VH1 reality series,

"Gotti's Way".

Back in August, I posted the interview he did with Wendy where he went on rant of vengeance towards Ashanti.




It appears Irv regrets foaming at the mouth now:

"I was on the air with somebody [and] that's what they do...so I felt no need to say like, 'Naw, it's not true' because all they were going to do is just keep at it. So then it became this whole thing, but you know I never said that, I never said that I slept with Ashanti or I have been with Ashanti."

I always believed they slept together. I thought it was obvious. I think they did, but he regrets making it public knowledge.

According to numerous reports

Asia Nitollano

was no longer in the

Pussy Cat Dolls

as it was believed she wanted to carve out a solo career, but that's not really the case. Asia posted a message on her official myspace over the weekend to confirm that she is STILL with the group and will be very much apart of their new forthcoming album next year as well as their tour. Here's her message: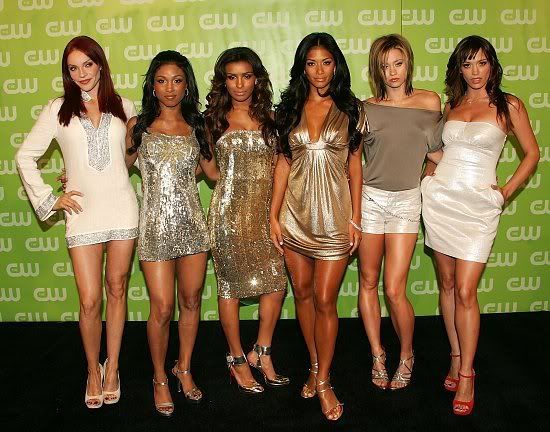 Hey guys! It's been quite a while since I have logged on here, but I have been reading through all my comments and my final answer to if I'm still a PCD is .... YES! I'm still a PCD! I will be joining them in their next album and the next tour! Make sure you come back to check for further details! Any questions please feel free to ask. With all the love & god bless, Asia Nitollano.

I guess

Nicole Scherzinger

won't be going back then.

Here is

Chris Brown's

official single cover for

Kiss Kiss:






The new single is now available on

iTunes

so CLICK HERE to get your download. You can also watch his Soundcheck performance that he did for Walmart by CLICKING HERE. The performances were hot, and ladies, he actually takes his shirt off. Well, not really but check it out anyway.

In a radio interview last Friday on the nationally syndicated

Tom Joyner

Morning Show,

Janet Jackson

explained her reasons why she did not go on tour this year as she had previously announced:




She stated,

"I was supposed to go on tour with the last album and what had happened, which most fans don't know, is that I got with the new label and they asked me if I would be willing to consider not going on tour and going back in the studio and doing a new album and then revisiting going on tour. So I said, 'OK,' and stopped doing the rehearsals, which is what I was doing while I was filming 'Why Did I Get Married?'"

As reported plenty of times on

Toya's World,

Janet is currently recording her new album to be released in the early quarter of 2008.
Labels: ASHANTI, ASIA NITOLLANO, CHRIS BROWN, JANET JACKSON, TAMEKA FOSTER, USHER