So I guess

Britney

fans got the raw end of the deal when her

GIMME MORE

video premiered last night on

TRL.

Turns out that it is the same one as that crappy i-Tunes "promo" vid - a video that fans HAD to PAY for yet they end up showing the exact same vid. If I were a hardcore Britney fan I'd be very pissed right now. I'm a fan but not hardcore or anything. Ah well. Another one bites the dust. She's making moves, crap video's and

VMA

performances and all. I guess she's deciding to let the music speak for itself.
Rihanna's

dog

DJ

is starting to become just as famous as its owner. The little fluffy animal accompanied the singer in New York whilst she did a bit of shopping in Soho: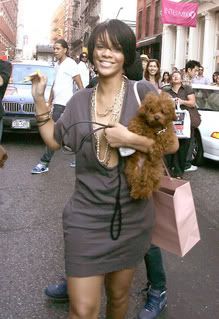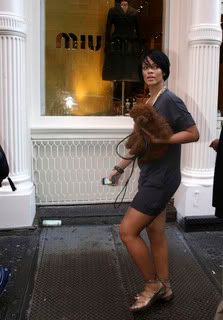 Soon she'll be collaborating with DJ on her tracks. Ha. Anyway, I wasn't feeling her outfit or the shoes and Rih-Rih is usually on point with her elegance. She is still that chick though.
Jennifer Lopez

has been EVERYWHERE this week, promoting her new album

Brave.

Starting with her concert at

Madison Square Garden

in New York: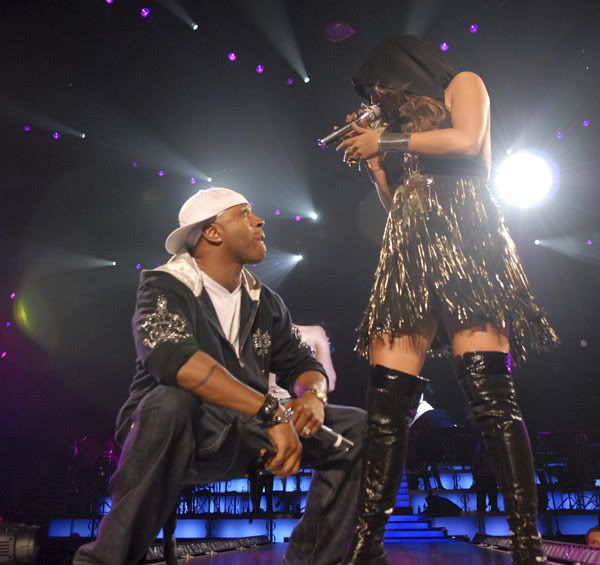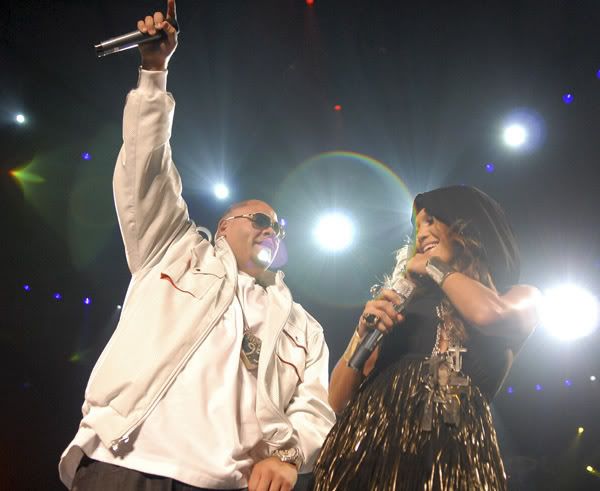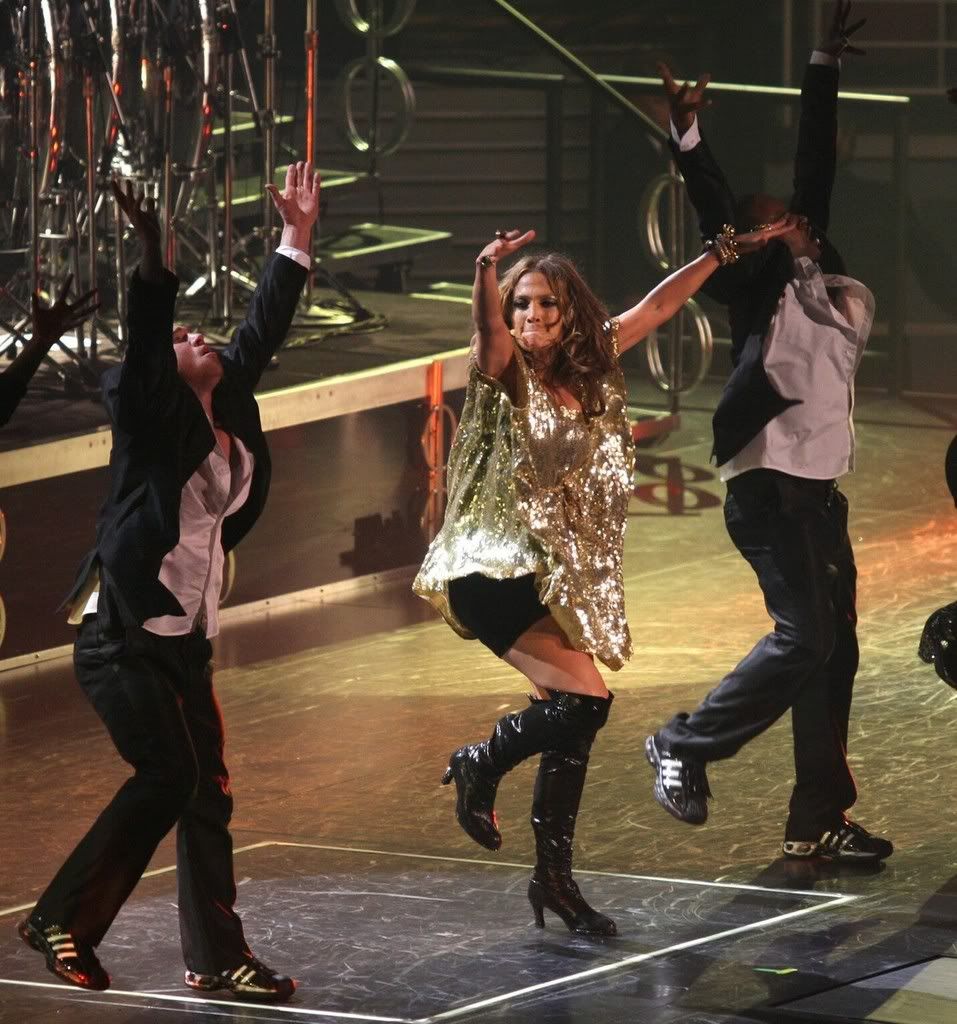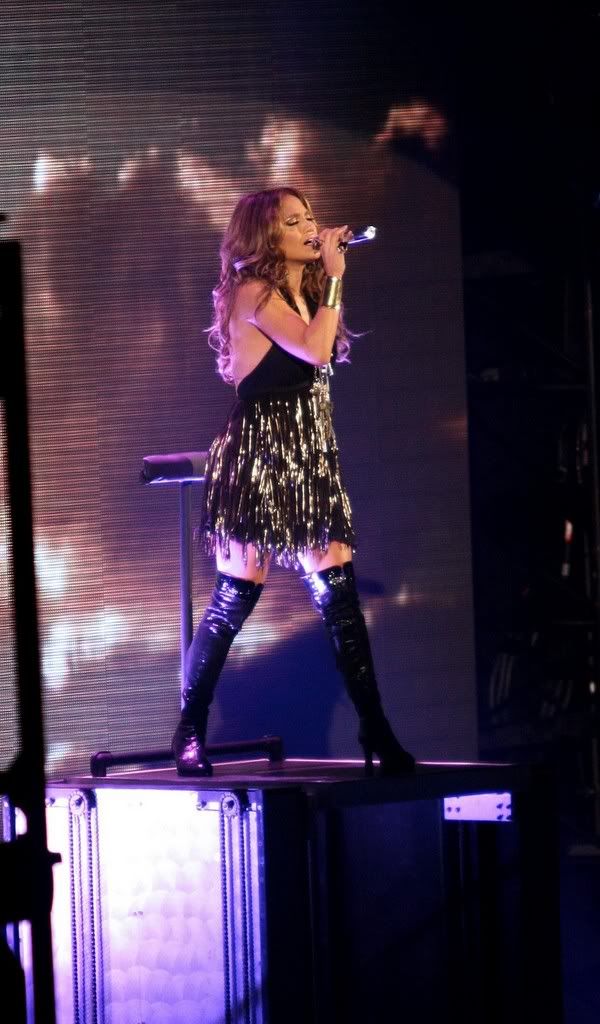 She was joined on stage by hubby

Marc Anthony,

and her previous hit collaborators rappers

Fat Joe

and

LL Cool J.

She really shouldn't be dancing since she's pregnant and all. After all, there is footage which shows she almost fell on her ass at the concert. She needs to slow her roll.
The loose maternity wear continued when she performed on

Good Morning America

earlier today: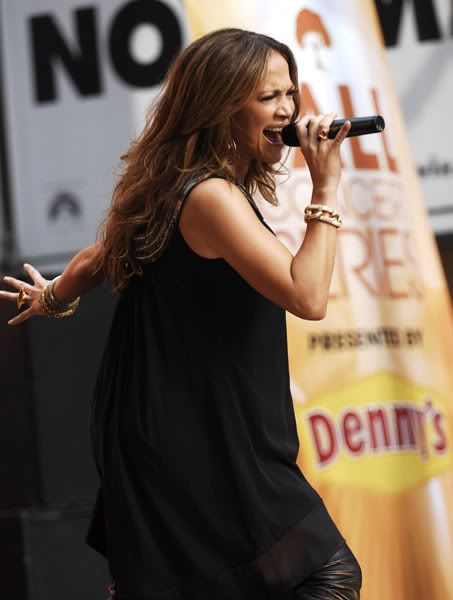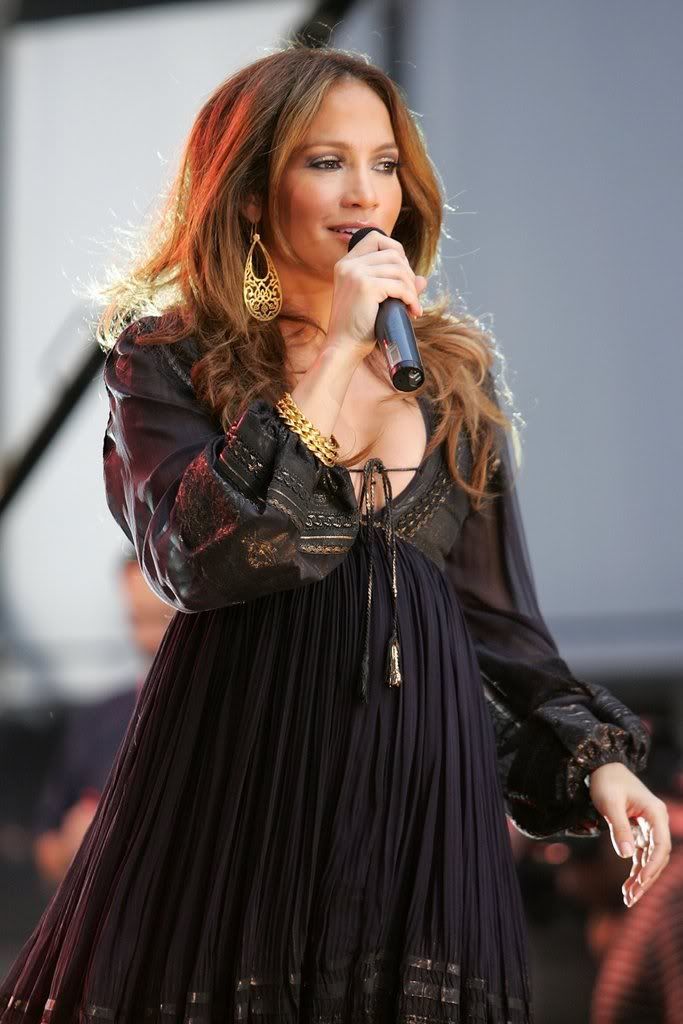 She is definitely glowing. I think she might be having a girl. At least looking at her from behind on

TRL.

She is filled out everywhere. It is even rumoured that she could be expecting twins.
More appearances: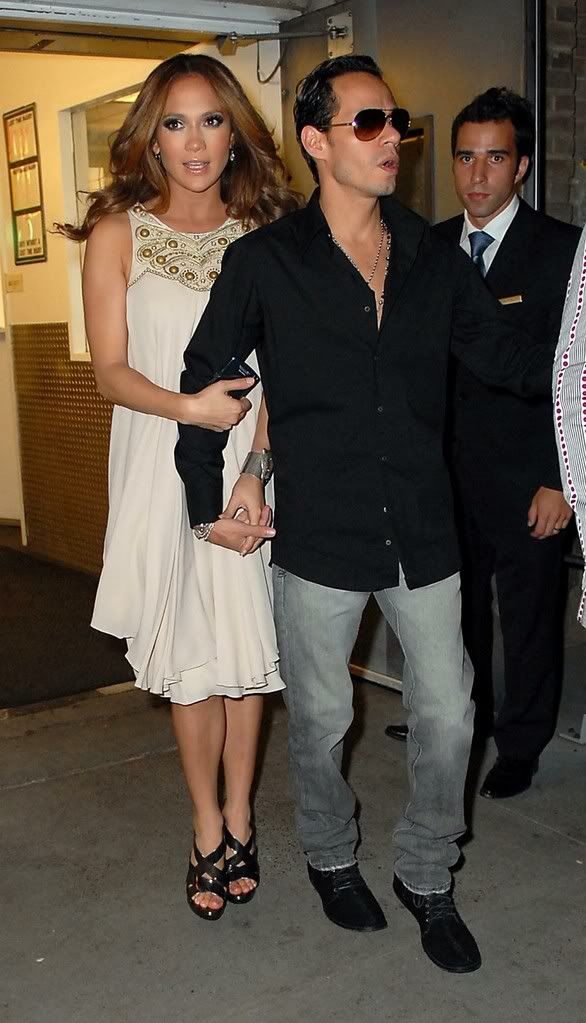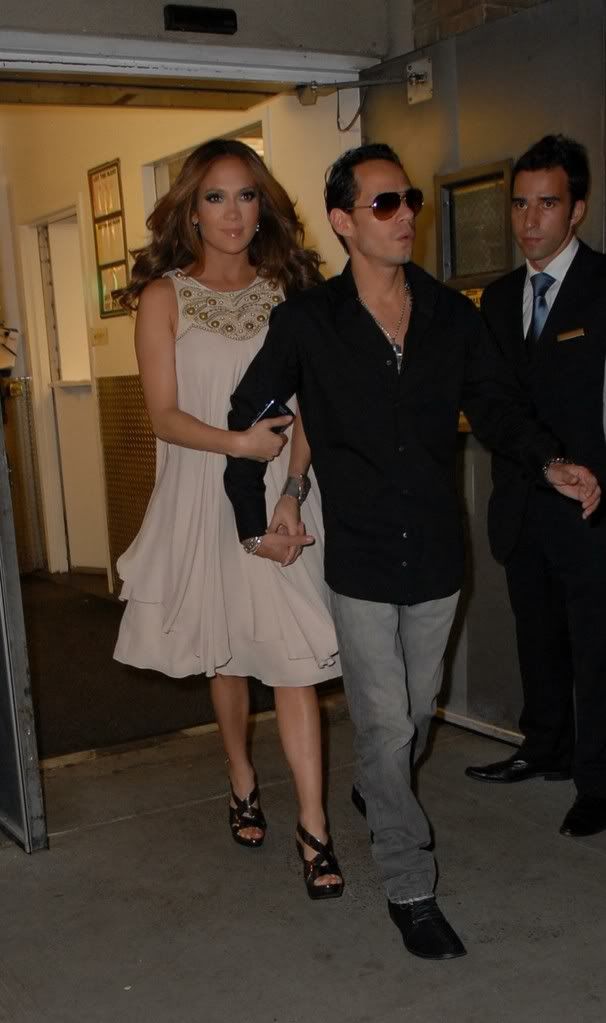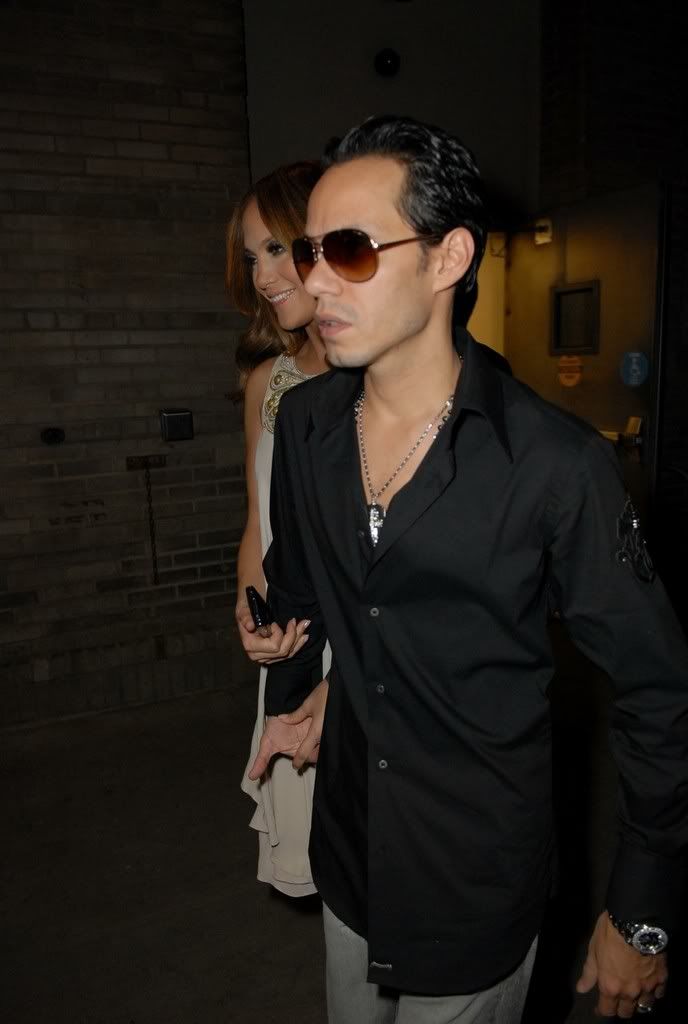 The announcement should be coming soon. Pregnancy blues is definetely the IN thing as of late -

Halle Berry, Nicole Richie, Christina Aguilera,

etc. Who's next?
And here are some pictures when Jen appeared on

MTV's TRL

this week. She was also confronted about the pregnancy: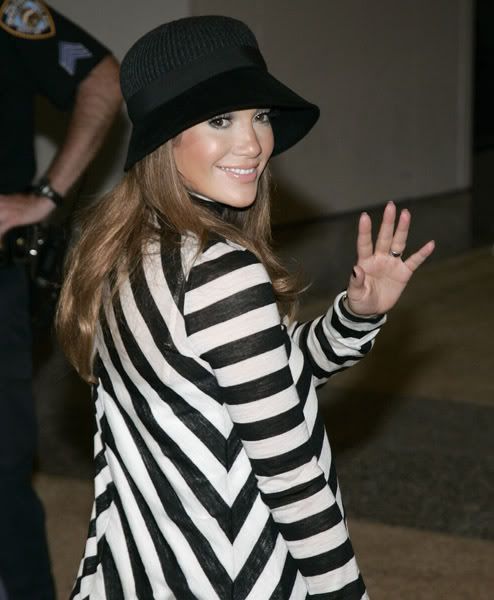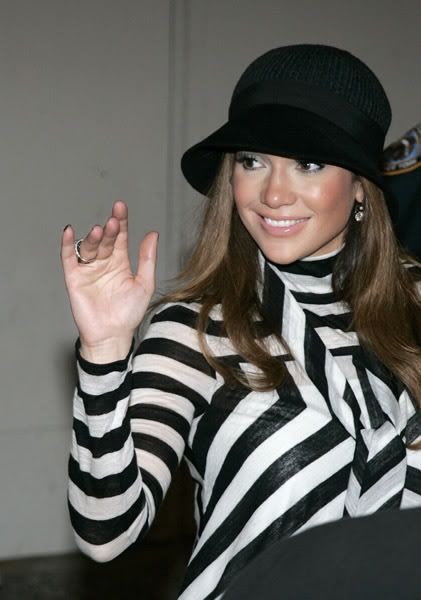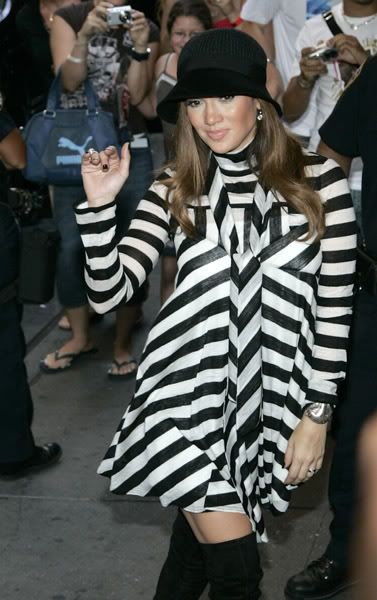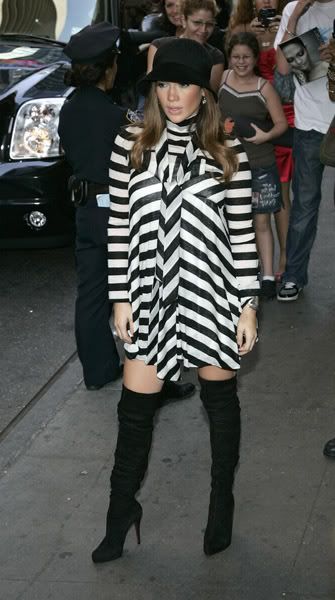 But of course she stays frontin'.
Anyway,

7th Oct,

Chrisette Michele

performed at the

Hip Hop Honors Celebrity Hoops

game: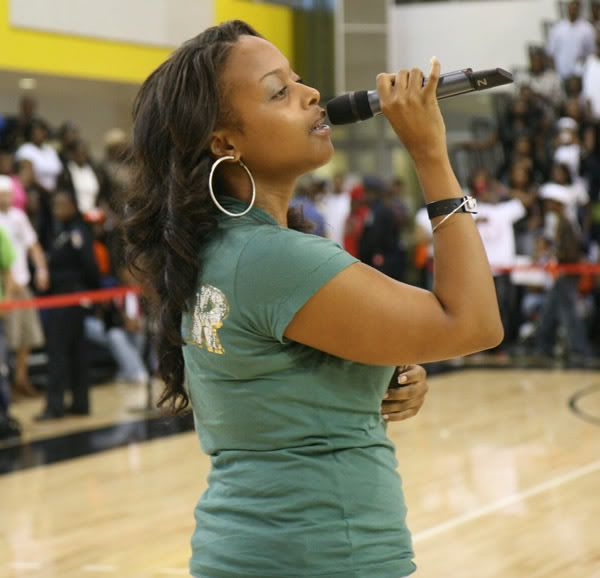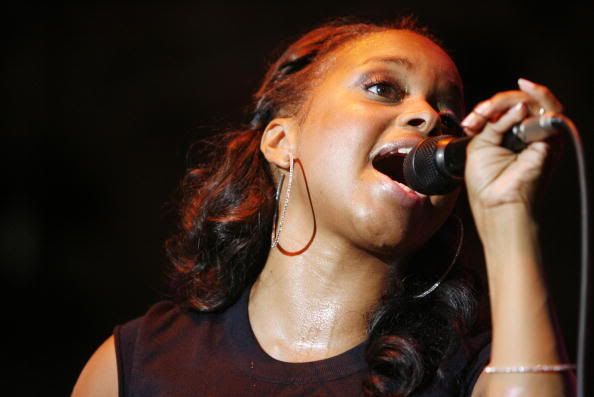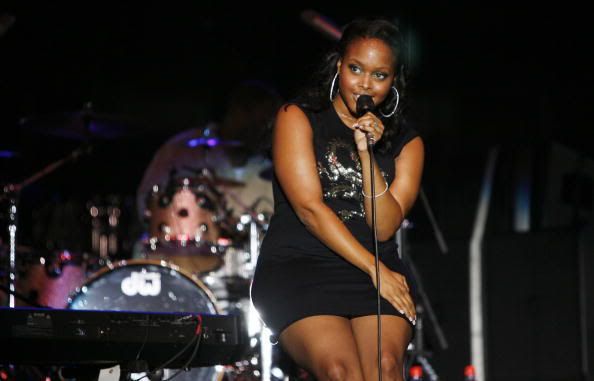 Does this chick have some type of excessive sweat gland? Even when she's just standing there singing away, it looks like someone poured a bucket of water all over her. Weird. On that note, stay tuned.
Labels: CHRISETTE MICHELE, JENNIFER LOPEZ, RIHANNA