It all went down last night at R.Pissy's *ahem*

R.Kelly's

Double Up

tour last night, which took place at

Philips Arena

in

Atlanta.

There were performances from

Keyshia Cole, Missy Elliot, Ne-yo

and

J. Holiday

as well as appearances from the heavily-pregnant

Monica

and

Ciara,

who completed her own tour recently:
It was definetely a haven for the Atlanta-based celeb circuit. But check out Keysh and Monica pictured together (left), looking like two fried bird-siblings taken from out of a bargain bucket at

Popeyes.

Bawk! On a serious note, Monica is carrying her pregnancy rather well.
I guess thousands of people are willing to support a paedophile which is such a travesty. He pissed on a minor and so people should be pissing on his music but nope, the support is stronger than ever, and with the many court delays, don't be surprised if we never see a conviction. I mean it helps to be rich and the victim being black. I'm sorry to go on but I feel strongly about this for personal reasons. To this day I have NEVER watched the tape, only read descriptions. Why would anyone want to watch that? It's child porn.

Anywayz,

Ciara

was spotted backstage:




Not feeling this get-up at all Cici.



Keyshia Cole

also took to the stage with her pal and collaborator

Missy Elliott.

They performed Keyshia's smash hit

Let It Go: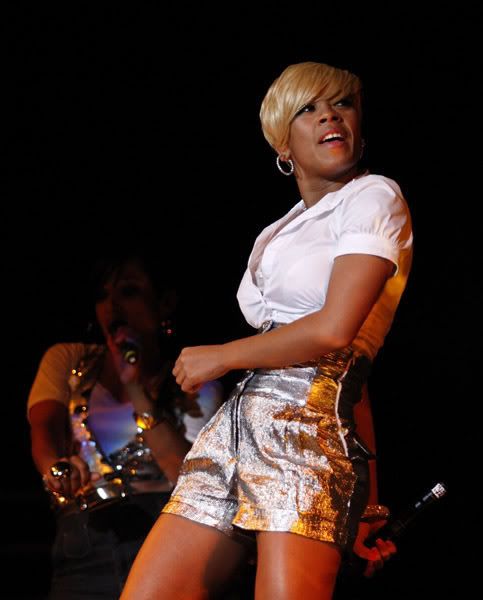 Missy has lost quite a lot of weight, though I notice it tends to fluctuate every now and then. She should share her diet tips.

Janet

is writing a book about hers.



J. Holiday

and

Ne-yo

also performed at the show: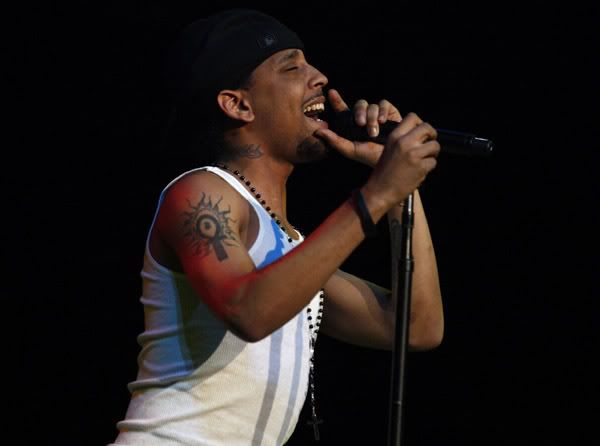 Others celebs that were behind the scenes included

Polow Da Don, Janet Jackson

and her fella
Jermaine Dupri.

Last night,

Christina Milian

chilled with big-time celebrity blogger

Perez Hilton

at the

Seventeen magazine Jewelry Collection

launch party at

Ketchup

in

West Hollywood.

Not even his fellow Cuban could make Perez look good. Never stand next to a drop dead gorgeous celeb Perez. However, Christina looked gorgeous as usual.: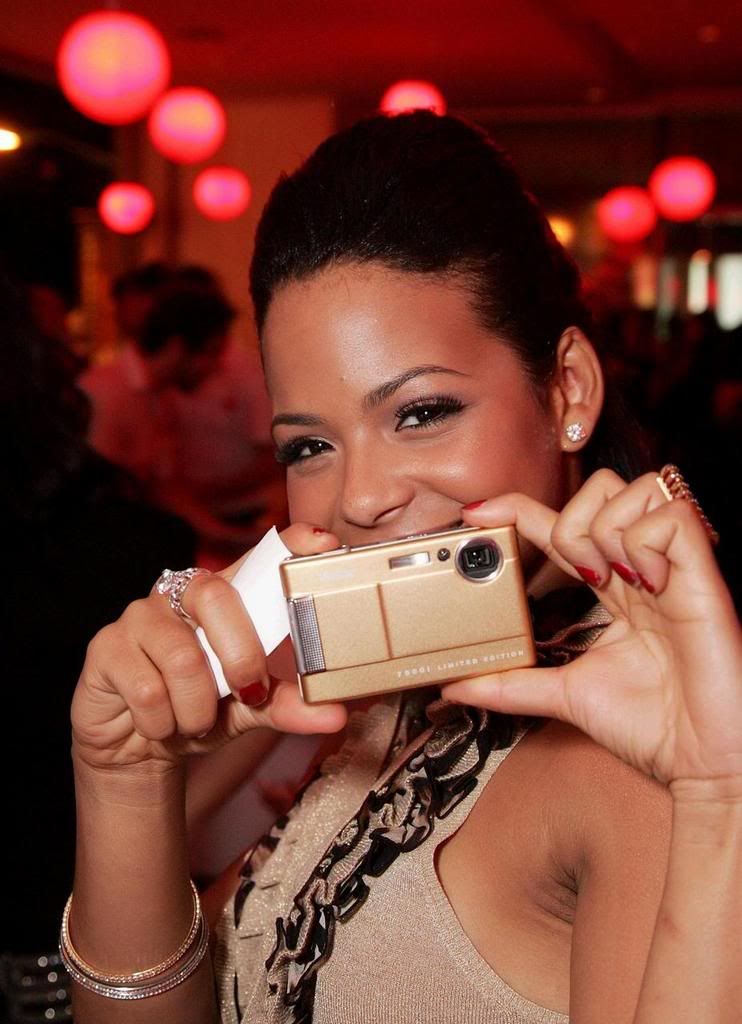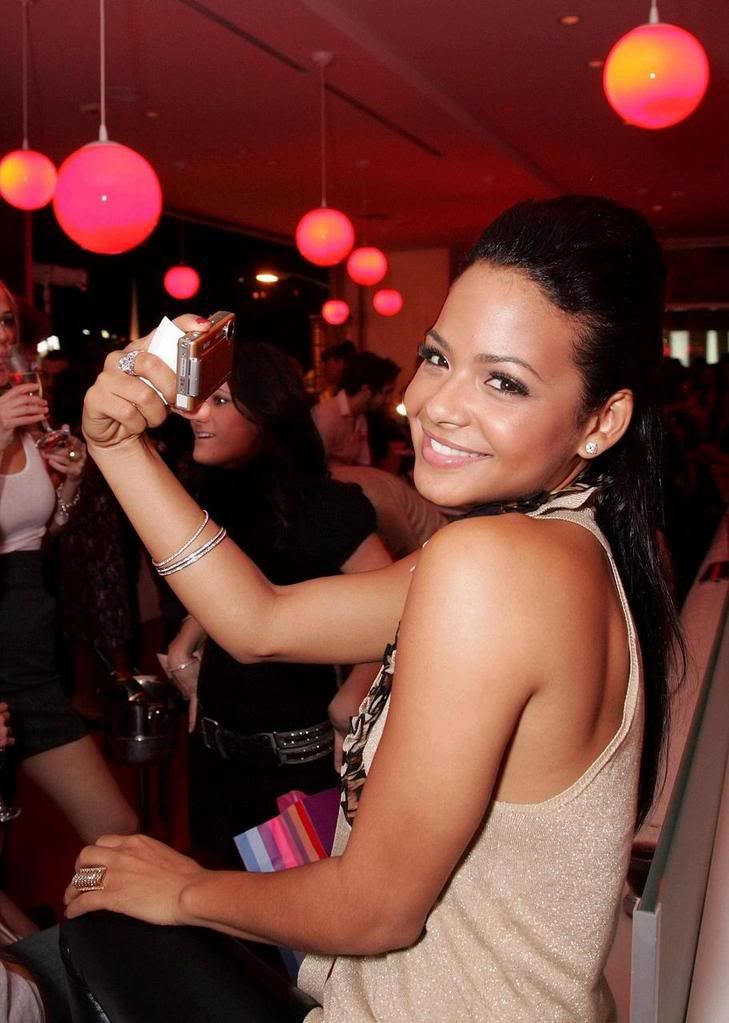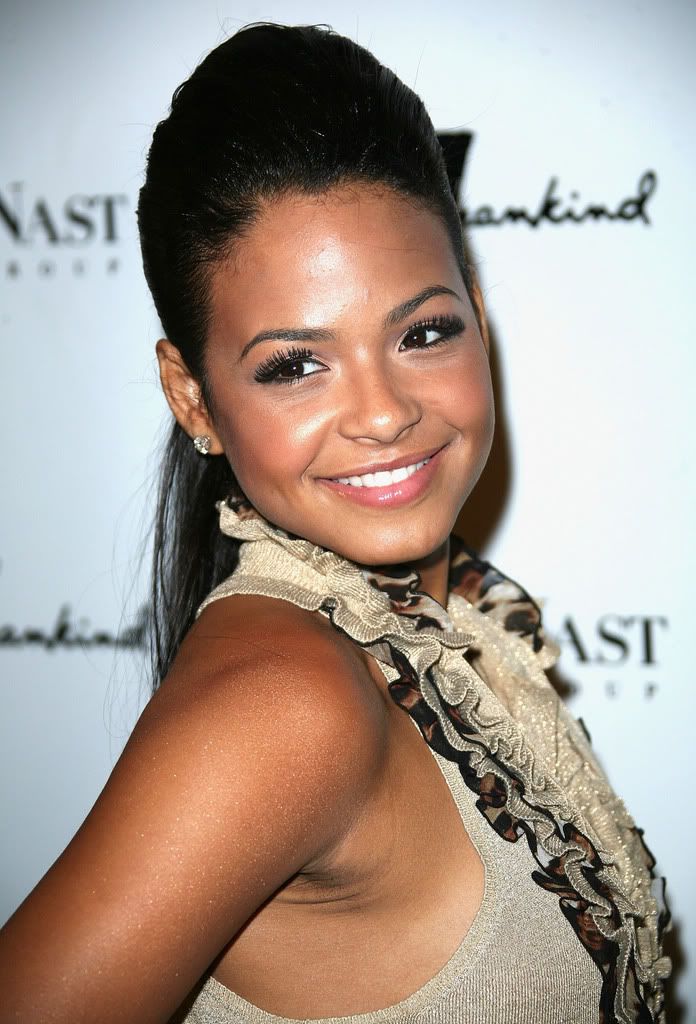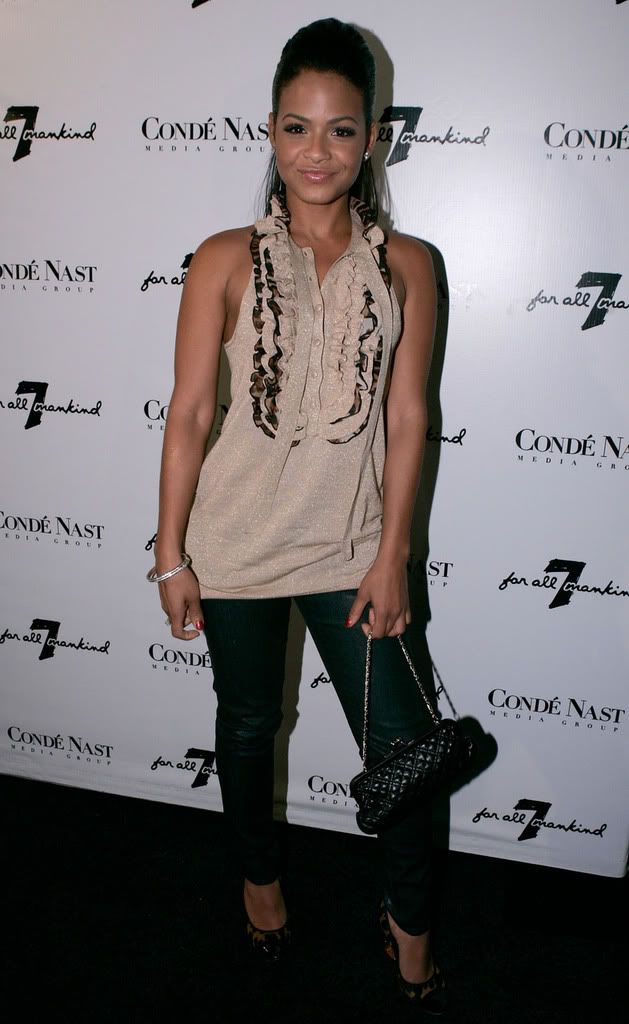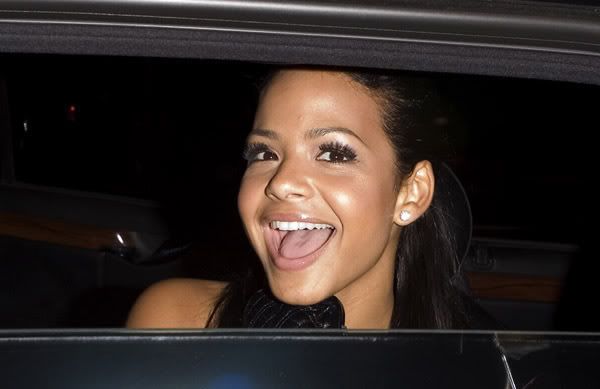 .... she was also spotted leaving the scene looking perky. Then she was spotted arriving at

Hyde.



Last night, singers

Cheri Dennis

and

Jimmy Cozier

attended the

Celebrity Spaces invades NYC

bash: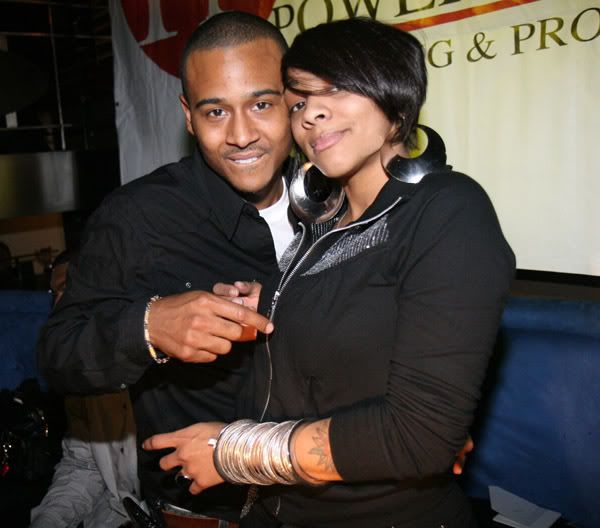 Cheri's new album

In And Out of Love

is now available to purchase on

iTunes.

The album was released on iTunes on

November 13.

It will be in stores

February 26th, 2008.

This will mark the first time a major label R&B artist gets a three month digital download exclusive via iTunes. If anyone has it, please post it. Cheri will go on a promotional tour in December and also go across the country for radio and press appearances.

All of the

Spice Girls

performed at

Victoria's Secret Fashion Show

last night and they didn't look a day old from how they did back in 96 when they first hit the scene with

Wannabe

11 years ago: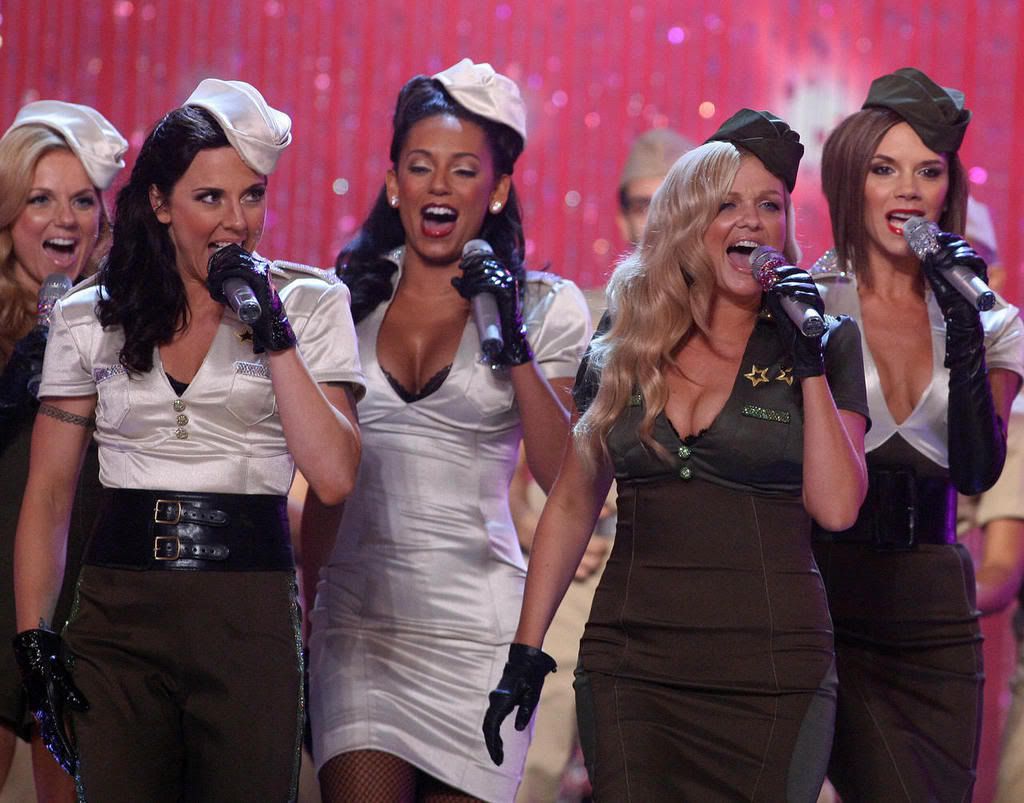 They performed for the first time in 10 years. They sang previous chart topper

Stop (Right Now)

and their latest new single

Headlines (Friendship Never Ends).

Mel B

is KILLING it.

And here she was all loved up with hubby

Stephen Belafonte:






He looks like a browner version of Phil Mitchell. Not even slightly attractive but if she loves him, then that's what matters most. Call me crazy but I can actually see these two going the distance. It was a hasty marriage but it's working.

Yesterday,

Joss Stone

and

Leann Rimes

took to the stage to perform for the taping of

"CMT CROSSROADS: JOSS STONE AND LEANN RIMES":






I heart Leann and Joss. Anyway, the performance will premiere

Friday, December 7

at

10:00 PM.





Heroes

actress

Hayden Panettiere

and

Diana's

handsome boy

Evan Ross

appear to get closer and closer each day. They were spotted at the

Victoria Secret Show

after-party making out! According to several reports, they are now an item:




Evan is a right one. Wasn't he seen cosying up with

Danity Kane's

Aubrey

a couple of weeks ago? And wasn't Hayden linked with her Heroes co-star

Milo Ventimiglia?

Anyway, this is not the first time Hayden and Evan were seen getting affectionate. They were also seen making out at

EA's "Need for Speed Prostreet"

party in LA very recently. I think they make a cute couple. Seduce the cheerleader, forget about the world. Keep it locked.
Labels: CHERI DENNIS, CHRISTINA MILIAN, CIARA, EVAN ROSS, J. HOLIDAY, JOSS STONE, KEYSHIA COLE, MEL B, MISSY ELLIOT, MONICA, NE-YO, THE SPICE GIRLS