Well, ya'll know

Jennifer Lopez's

R&B album is on its way when tracks start leaking and this is one of them. Well, Jen says her album will have a bit of everything - Hip Hop, R&B and pop, and the track (snippet) that has just leaked is very R&B.

"Wrong When You're Gone"

(click
HERE
) is a slinky R&B ballad written by upcoming R&B singer

Keri Hilson

and WILL make the final cut of Jen's new English album:



I really like this track. It's too bad she doesn't have the kind of vocals to incorporate the raw emotion and expressive tone that the track requires. I heard Keri's version not too long ago and she sounded much better obviously. I however, do not hear any vocal growth in Jen's voice. I really hope that the album has less ballads and more uptempo's because slow joints aren't Jen's best feat and she should try to stray away from those as best as possible. But when it comes to a hot, kick-ass, shake that ass, dance club-banger, Jen is ALWAYS on the money, and I look forwards to hearing more of those.





Beyonce

was spotted out and about shopping yesterday:


Cute!



Missy Elliott

had a 36th birthday celebration last night. The celebration took place at Dune in the Hamptons. Her close-knit pal

Chilli

of

TLC

and producer

Rockwilder

helped Missy to celebrate: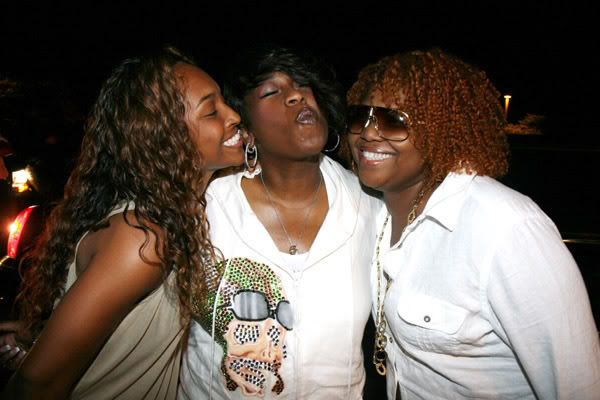 Wow. Never in a million years would I guess that Chilli was 36. She doesn't look a day over 30, but the baby hair is something serious. Good to see nothing has changed since 16 years ago. Chilli and Missy are currently working on their new albums. Missy is working with her partner in crime

Timbaland

and

Rich Harrison.

The project is expected to be released later this year. The first single is due out in August. Chilli is on

Akon's

label and has worked with

Kandi Burruss

AND

Missy

on her new album which is also expected to drop later this year also.
Spice girl

Mel B

was spotted again with her boyfriend

Stephen Belafonte

ala Humpty Dumpty. Wow. I never realised his head was so damn big. Oh gosh. You can play some hard-menaced soccer. Mel's choice of men have definitely been questionable in the past (

Eddie Murphy

included) and her dancer ex-hubby

Jimmy Gulzar

who was a bonafide bisexual was only in it for his meal ticket: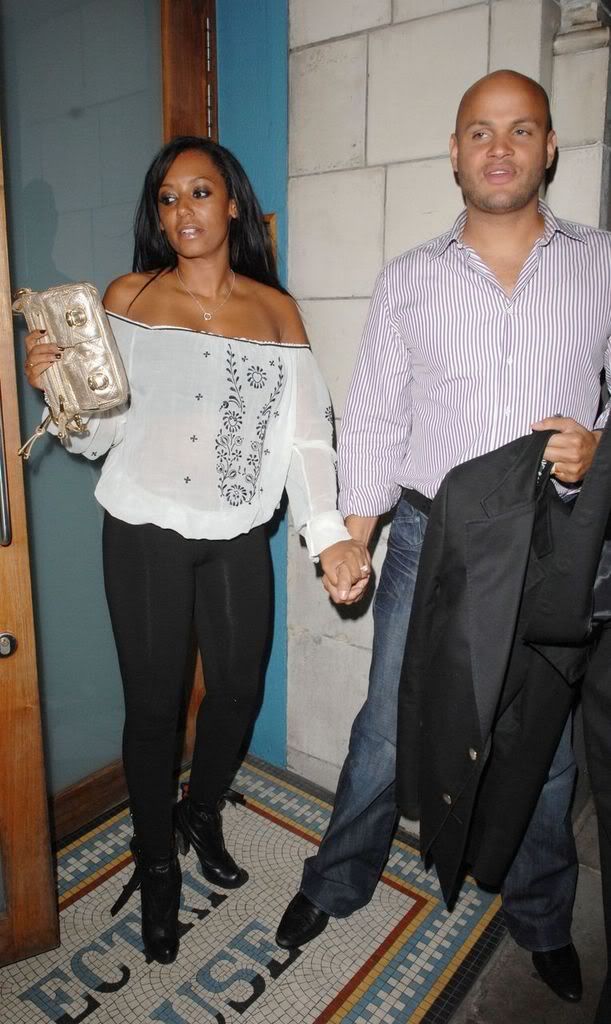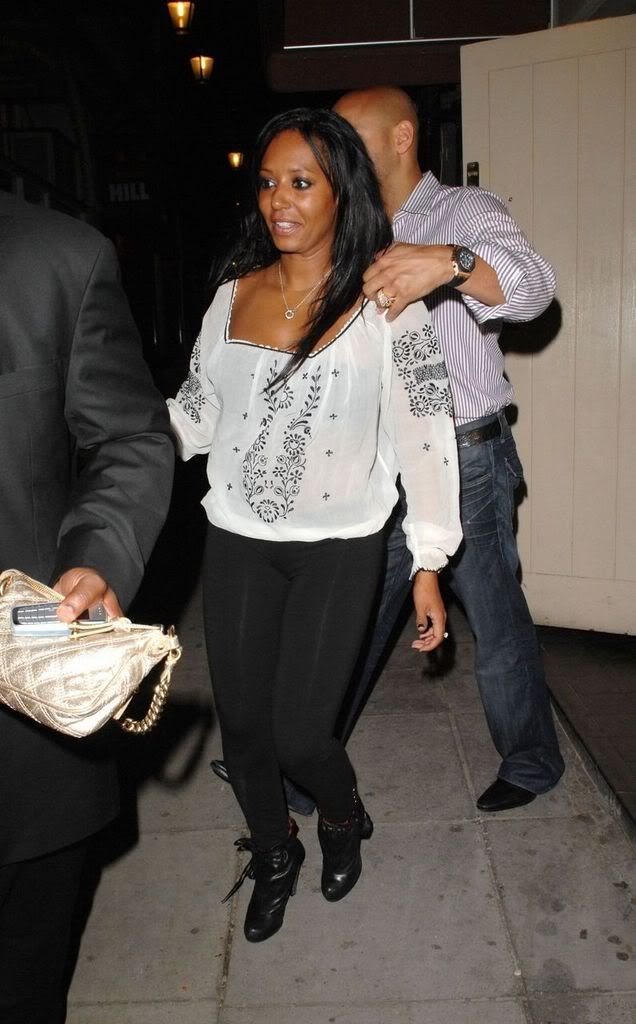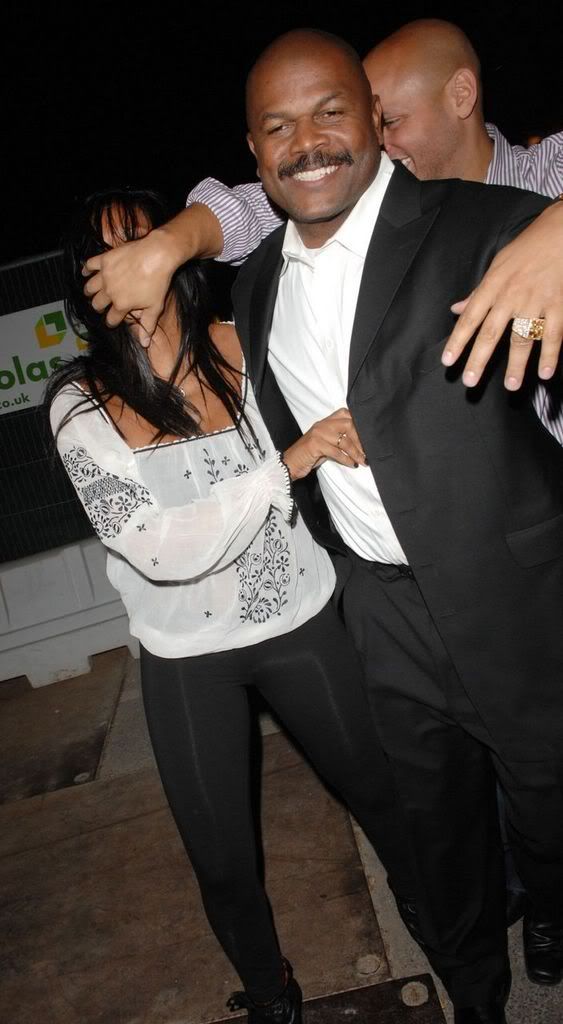 Anyway, over the past week there has been much hype about the

Spice Girls

reunion becoming official. Each Spice Girl is set to be paid an eye-watering £10 million EACH. Nice figure if you can get your hands on it. No wonder they decided to do this. The reunion was supposed to get off 2 years ago but it kept being pushed under the rug because

Mel C

(Sporty Spice) had felt that she would lose her respect as a successful solo artist if she were to reunite with the other spices professionally. But they'd be silly to turn down £10 million. Anyway, it has also been reported that ALL is not going well with the reunion. The girls are NOT getting along and it's all down to jealousy and too much ego's. Apart from

Emma Bunton

(Baby Spice) who is expecting, all the Spice Girls are fighting for the Top Dog role (it use to be

Geri Ginger Spice

back in the day. I remember her being the spokesperson for EVERYTHING) and now they're all fighting for the role. And apparently Mel B has been VERY difficult with her diva-like behaviour making

Jennifer Lopez

and

Mariah Carey

look like freakin' kittens.

Mel B had reportedly REFUSED to meet them at a hotel last Wednesday night - just hours before their international tour was officially announced. Instead, she went to her Kensington home with her boyfriend film producer

Stephen Belafonte.

The next day, Mel was nearly 2 hours late for the band meeting and REFUSED to stay at the hotel again. LOL!!!!! And on friday, she was 2 hours late AGAIN to do interview work. Geri was also reported to have upset Mel by mentioning Eddie Murphy and saying how Mel's baby Angel Iris looked a lot like her dad. Dun, DUN, DUUUNNN! At the way things are going I wouldn't be surprised if the Spices issued a press release telling the whole world that the reunion has been scrapped. Then again, maybe not - they are in too deep and contracts have been signed. But you'd have expected this behaviour 10 years ago when they were young girls in their early twenties but they are all in their early thirties now and this type of behaviour for GROWN ASS WOMAN is totally unacceptable. Get it together ladies! The reunion is highly anticipated, obviously, because in just ONE DAY, 1 MILLION fans had signed up for their comeback tour and because of high demand in tickets, more venue dates are set to be added.
More sightings: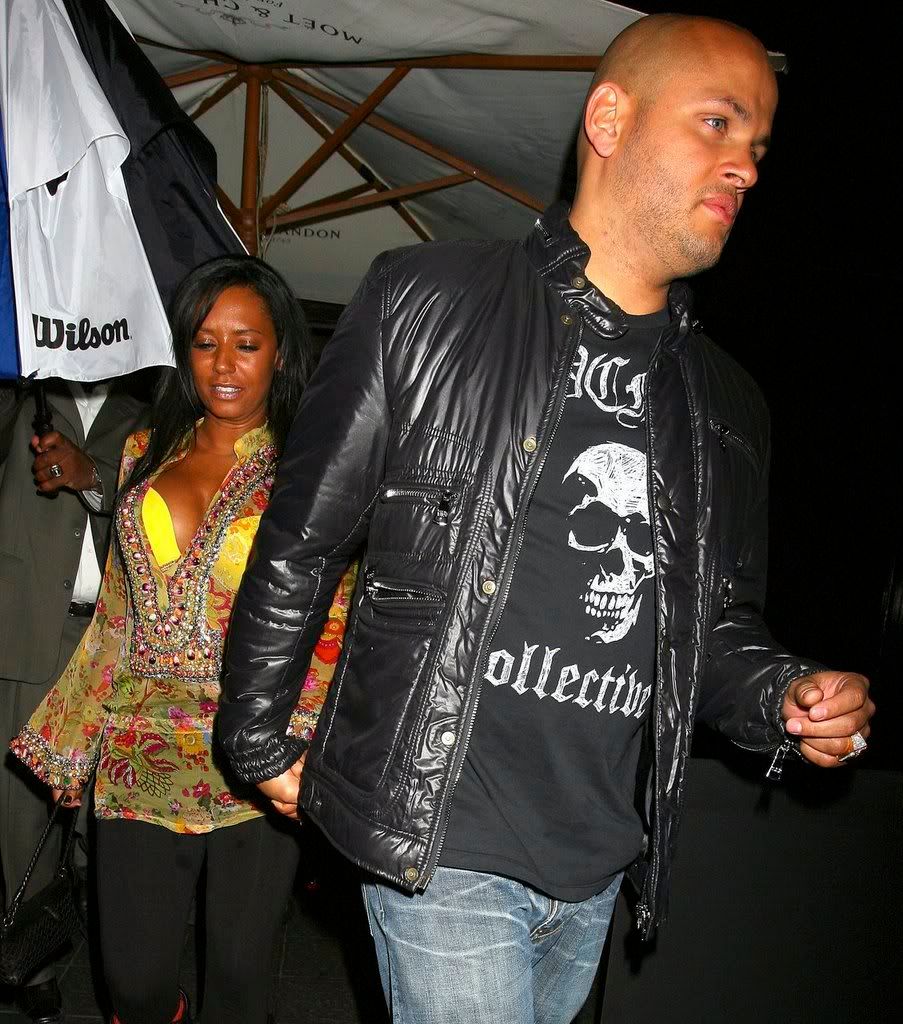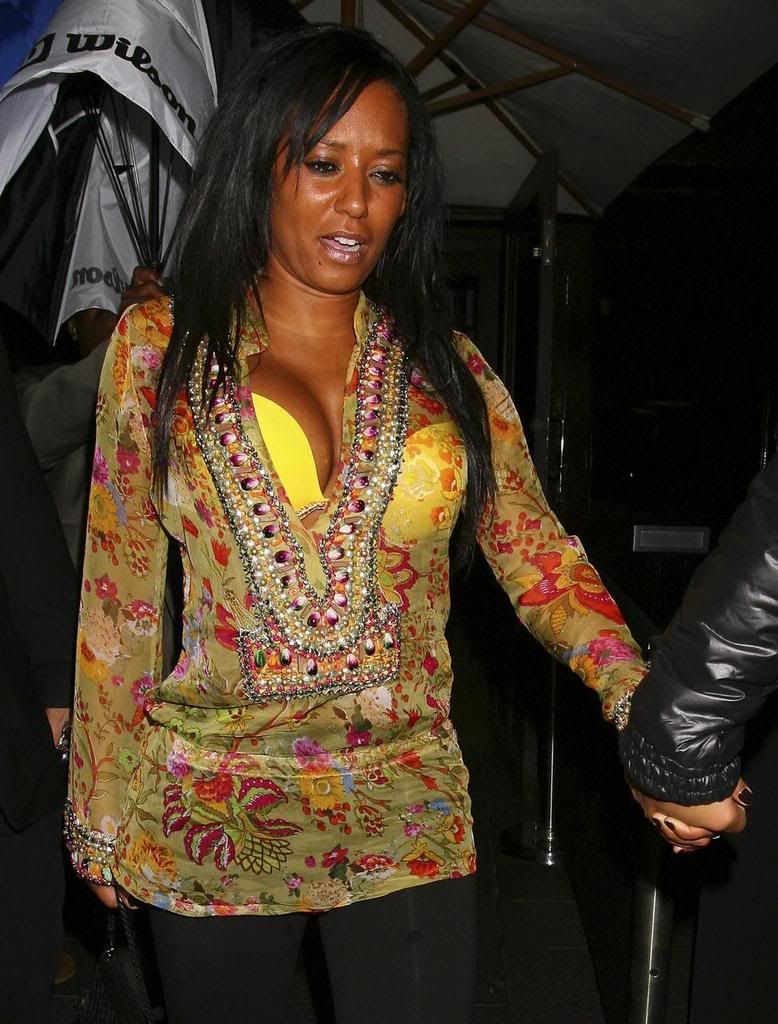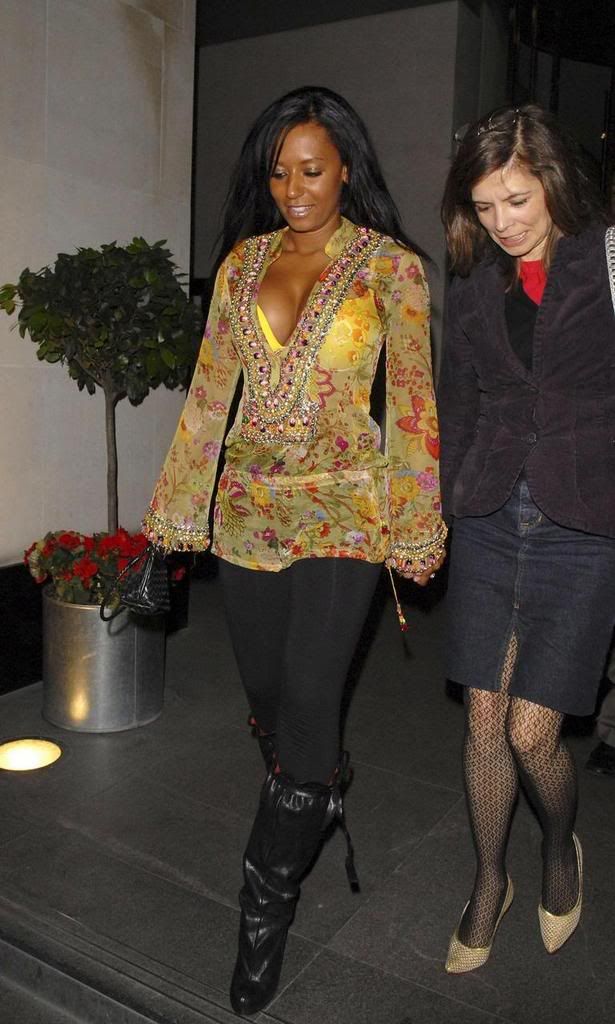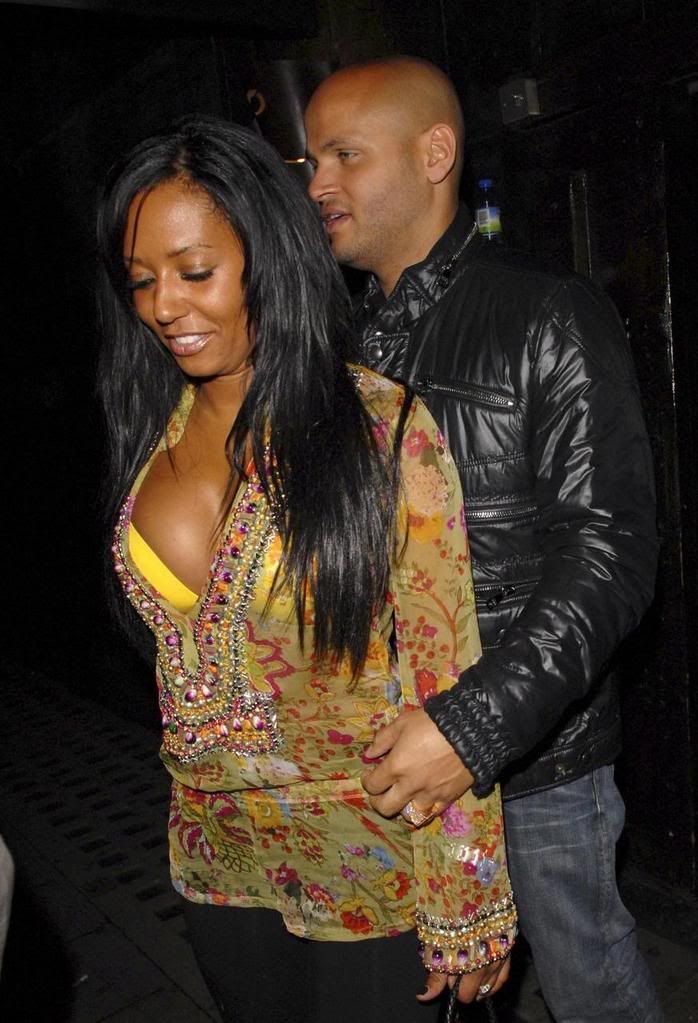 Hmmm, I really do hope Mel has at least 100 pairs of those tight black pants. Wearing the same pants over and over again for months on end leaves me with a musty scent in my nose. Not nice. Not nice.
Earlier today, the

BBC

broadcasted live performances from Wembley for a very special concert to celebrate Princess

Diana's

life. Performers included

Joss Stone, Nelly Furtado

and

Fergie

amongst others: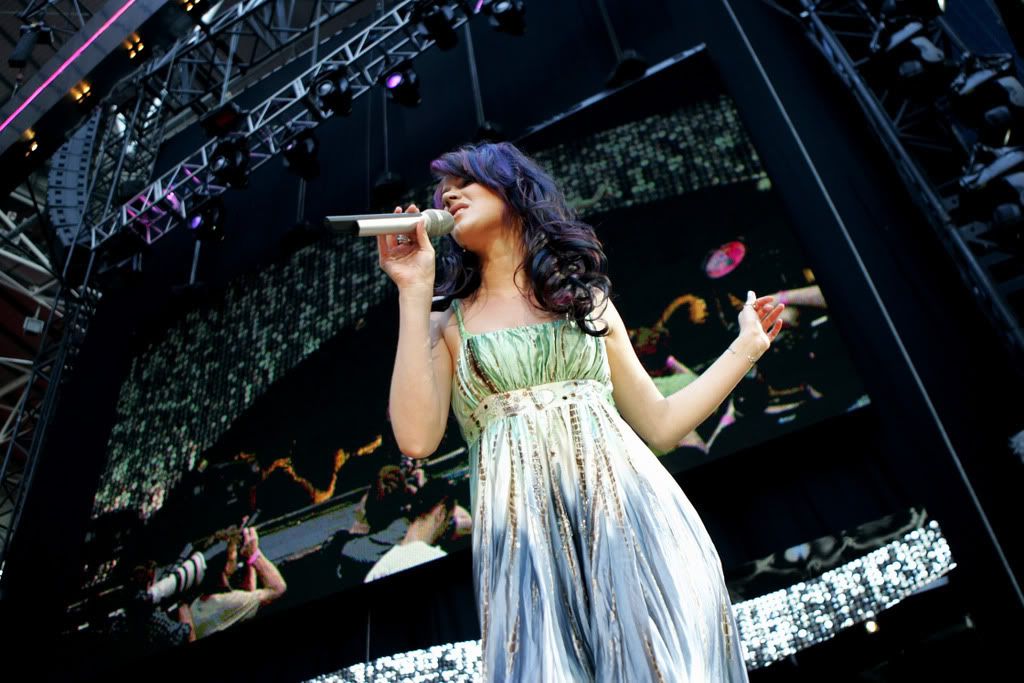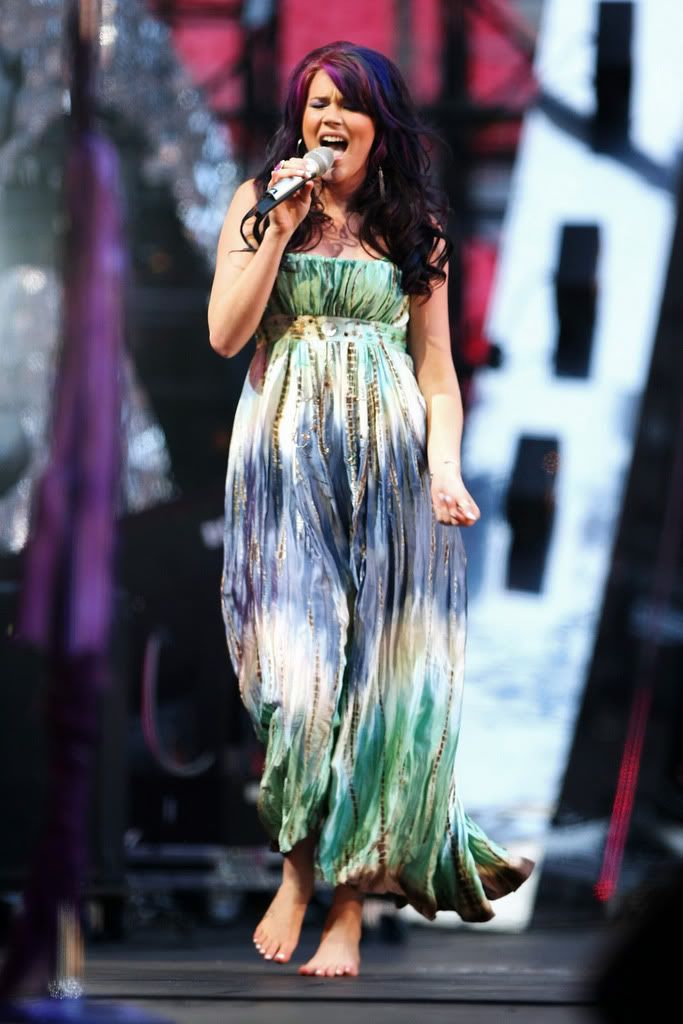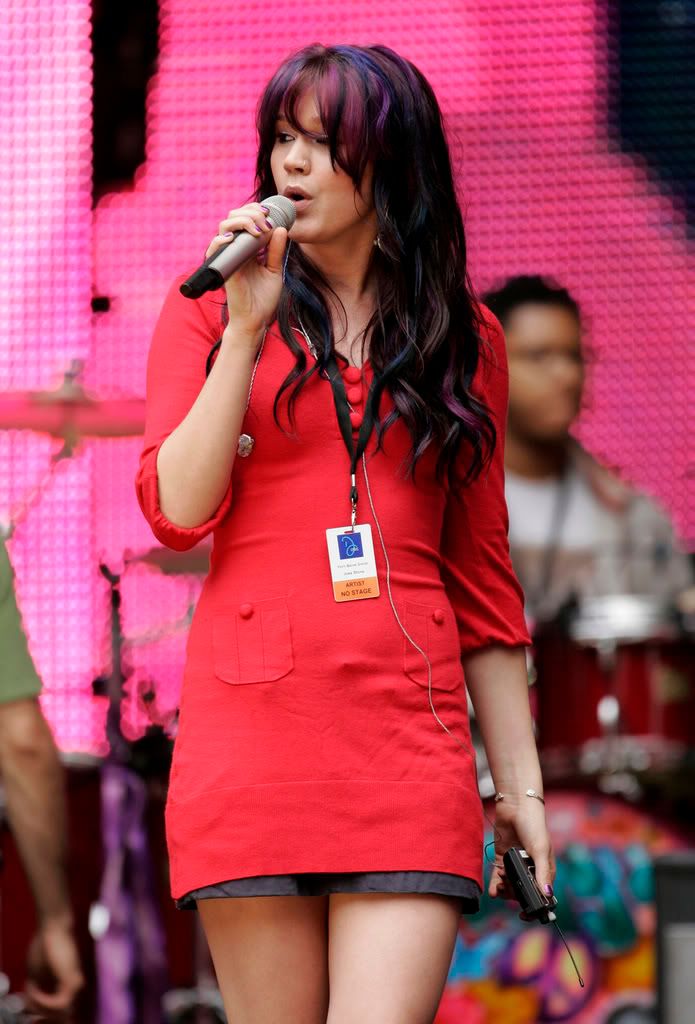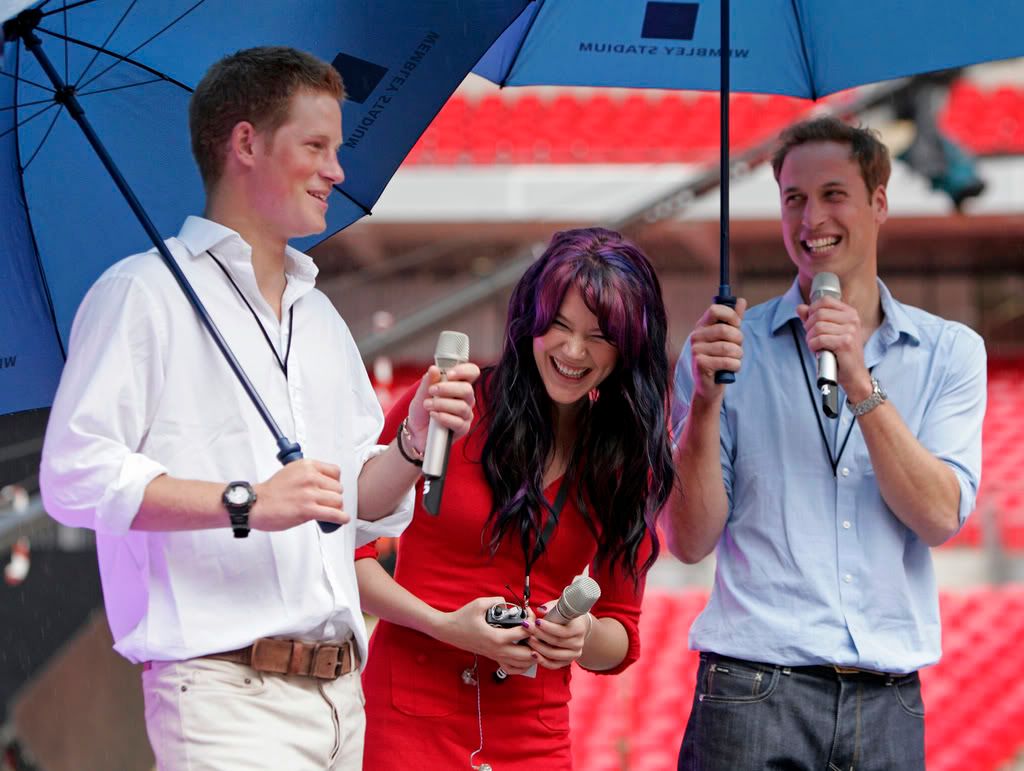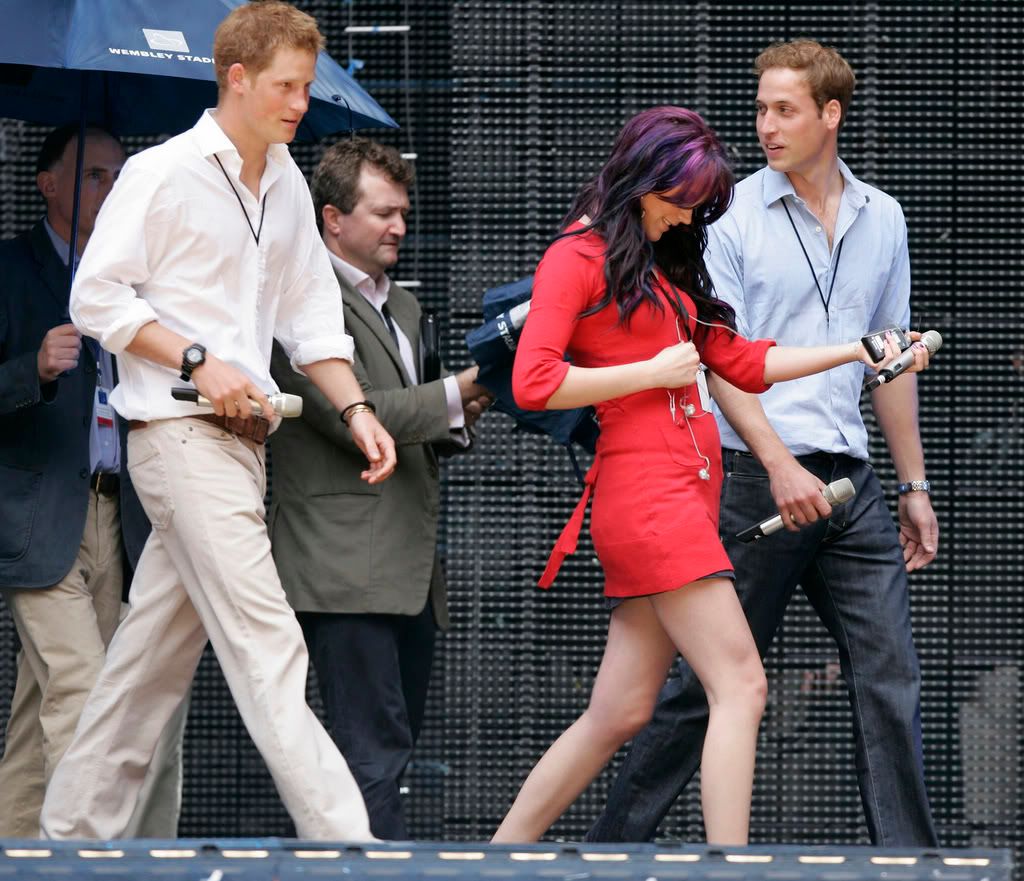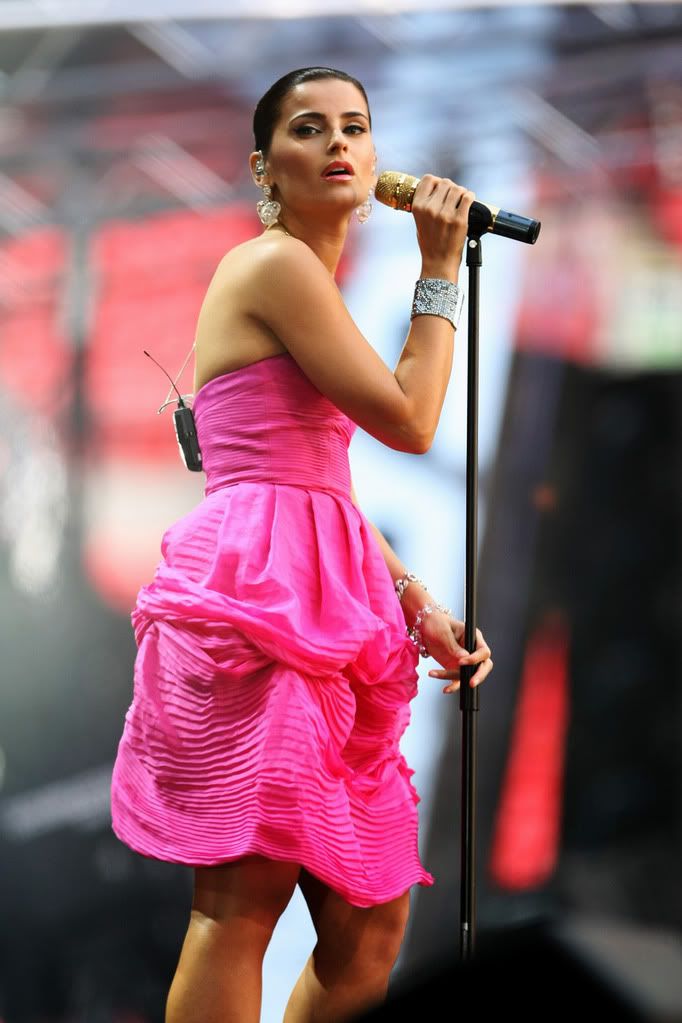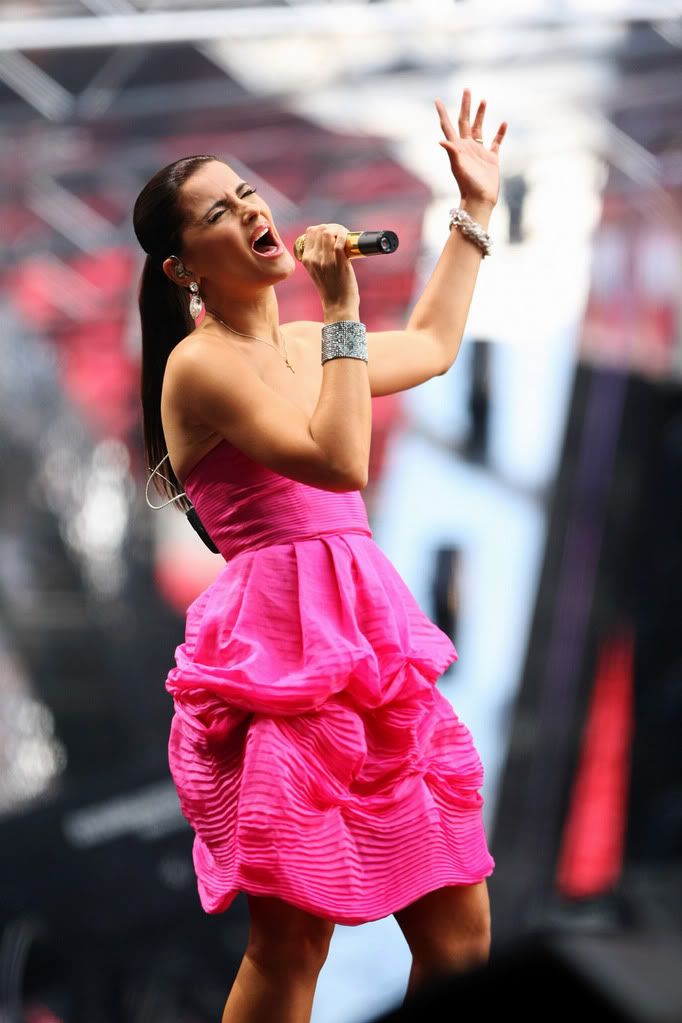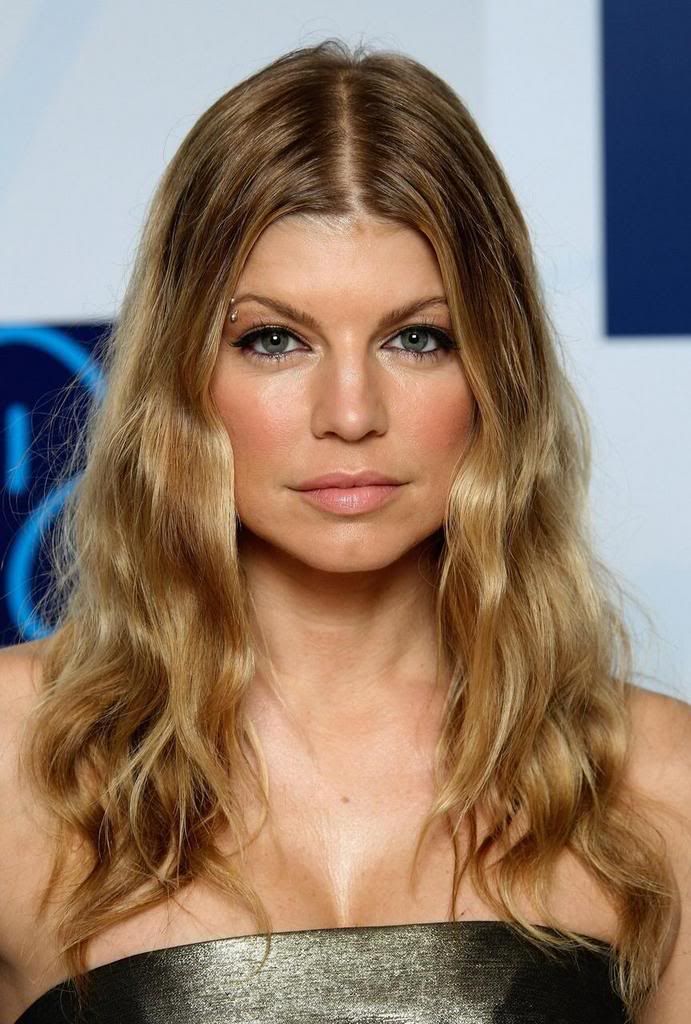 The concert was an all day thing and marked the anniversary of Princess Diana's death 10 years ago. She'd have been 46. I really respected Diana. She was a beautiful person inside and out. I did manage to catch some of the performances.
Diddy
performed
Missing You
which wasn't just a tribute to Di but his best pal rapper
Biggie
who also died that same year. He recieved a standing ovation from the crowd. Good performance that was. Other urban acts who performed was
Pharrell Williams
and
Kanye West
though I couldn't understand how
"Golddigger"
was relevant. It was a great concert for a great cause. All the funds went to Diana's favourite charities.
Teairra Mari

being dethroned from her

Princess of The Roc

crown was definitely proven to be evident when she was spotted at a Detroit night club recently looking a hot shiddy mess: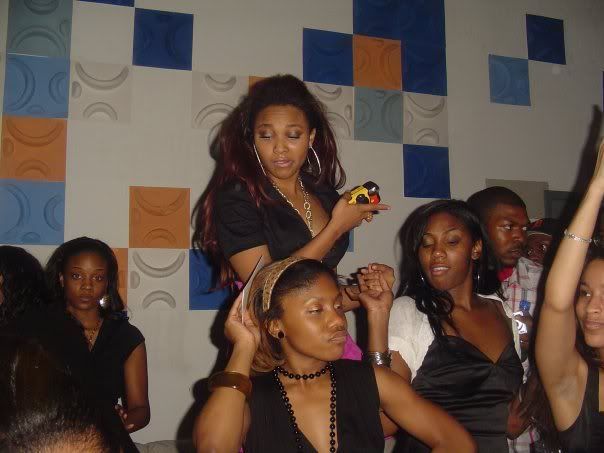 Word has it that the crown has gone to

Keshia Chante,

but as those cheques are no longer coming in and she's no longer living it up anymore, seems like chick can't even afford a nice weave. And she use to be rocking the flyest weaves in town! Teairra Mari is currently putting the finishing touches to her sophomore album. As to whether that sees the time of day, well, we will have to wait this one out.
Mariah

was spotted leaving her hotel in Paris over the weekend: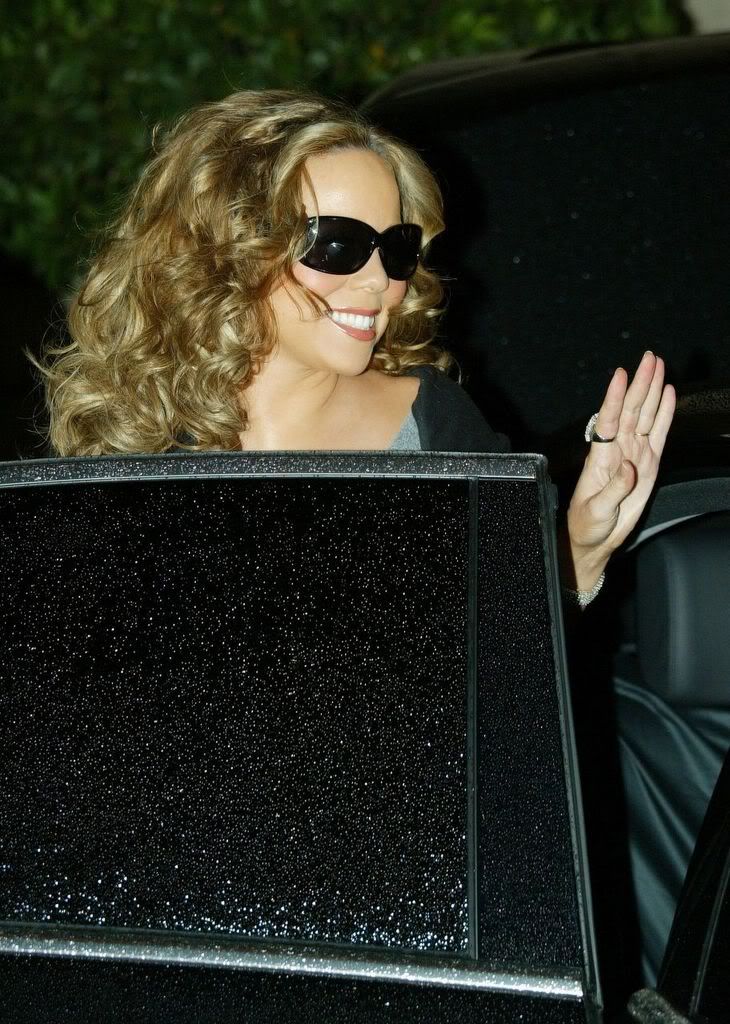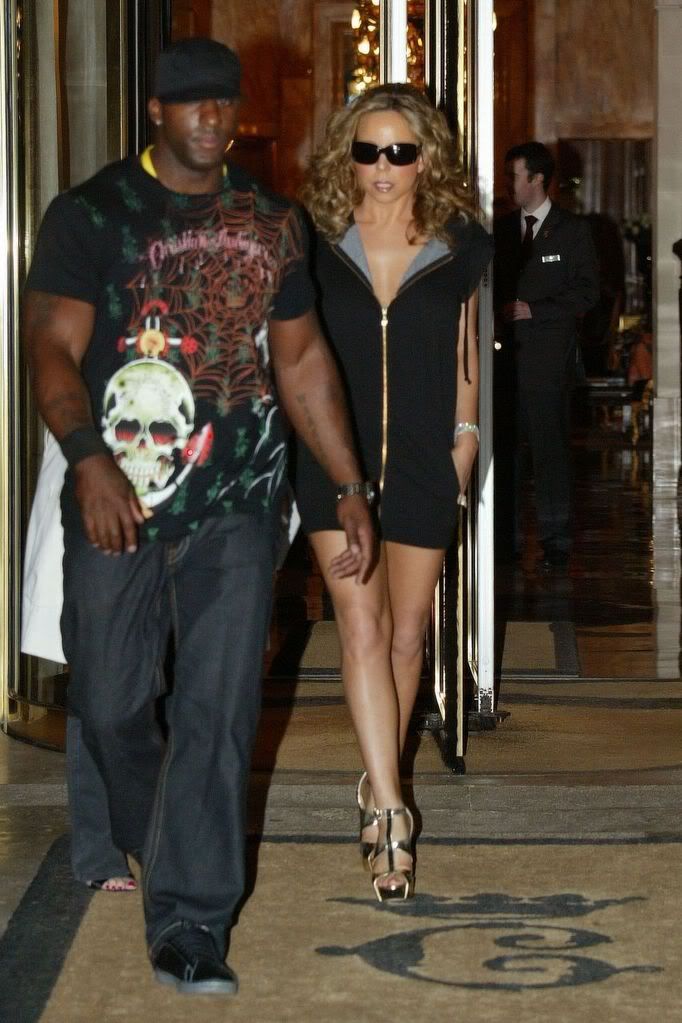 In other Mariah news,

Jermaine Dupri

has told

RapUp TV

that Mariah's new album will drop on Thanksgiving week. And I was cracking up at

J Random's

comment. I agree that her album titles ALWAYS having a childlike nature to them and being VERY silly and predictable. With ones like

Daydreamin, Butterfly, Rainbow, Charmbracelet

and er,

Emancipation of Mimi,

I bet her album will be called

Sunflowers

or

Blossoms

or something to that nature. Any affiliation with visions, nature and colours is something Mariah seems to heavily specialise in.
Check out a small clip of her singing the

Dreamlover

remix:

She did her thang on that stage.
R&B Crumbs
1.

Chris Brown's

latest single

'Wall to Wall'

is in danger of being scrapped ...
[READ MORE]
2. As I CORRECTLY reported, the 25 that appeared on

Ciara's

cloak during last Tuesday's

BET Awards

was a dig at her 25 positioning on

BET's Top Dancers of All Time list

(and not 25 meaning she is

50 Cent's

other half or the represented number of her alleged relationship with

Reggie Bush

who wears no25 and plays for the

New Orleans Saints

)...
[READ MORE]
And check out my disdain in the process if you didn't catch it.
3. Alongside

Alicia Keys, Jennifer Lopez

will be performing at

Fashion Rock

, around the time her album is set to be released.
Stay tuned.
Labels: BEYONCE KNOWLES, CHILLI, CHRIS BROWN, CIARA, FERGIE, JENNIFER LOPEZ, JOSS STONE, MARIAH CAREY, MEL B, NELLY FURTADO, TEAIRRA MARI, THE SPICE GIRLS