The third installment of

Resident Evil

is coming out this fall.

Ashanti

is pictured in her role as

Nurse Betty

in her fight for survival against extinction.

Resident Evil: Extinction

sees her and other survivors trying to fend off hoards of zombies, killer crows and the most terrifying creatures created as a result of the deadly T-Virus that has killed millions:
And it appears that staying alive is proving to be more of a harder task than ever before as they battle it out in the Nevada Desert and through the ruins of Las Vegas. On the music front, it has also been officially confirmed that

"Switch"

will in deed be the lead single off her new album

The Declaration.

The new album is set to drop 23rd October 2007 (yup, the VERY same day as my gurl

Alicia Keys

who will be releasing her new album

As I Am

). And as for her movie, it gets released in the UK on 21st September 2007. I am not sure about the US though, but the movie will coincide with the release of her new single so this is great timing! And I am a big fan of the Resident Evil installments and cannot wait for the movie to drop.
Beyonce

graces the cover of digital July 2007 edition of

People

magazine: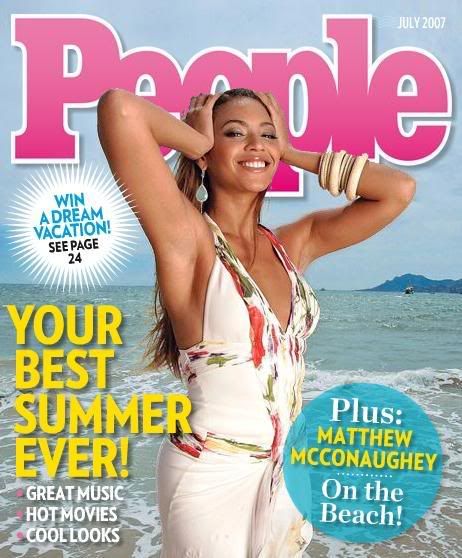 Beyonce has just been nominated for THREE Teen Choice Awards. In the

"R&B Artist"

category, she is up against

Chris Brown, Rihanna, Ne-yo

and

Akon.

Her track

Irreplaceable

has been nominated in the

"Payback track"

category. And lastly, she (and

Jamie Foxx

) has been nominated for the best

"Liplock"

movie category for

Dream Girls

. Provided that you are in between the ages of 13-19, you can vote by
clicking here.
And as we're on Rihanna, she is on the front cover of my favourite hair magazine:

Sophisticate's Black Hair

(August 2007 issue):
[source: ultimate-Rihanna.com]
There is an exclusive interview inside the mag. Ultimate-Rihanna has all of the scans if you're interested in having hair like Rihanna's.
Kelly Rowland

co-hosted

TRL

this week: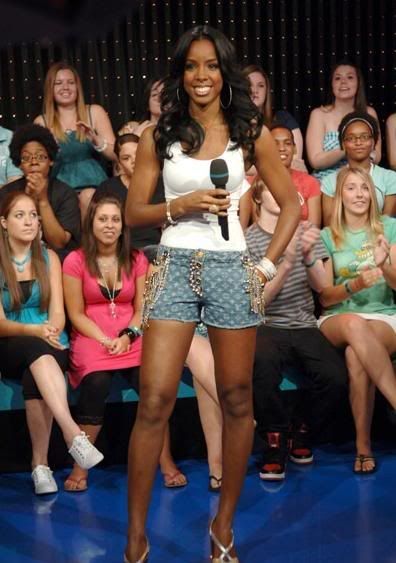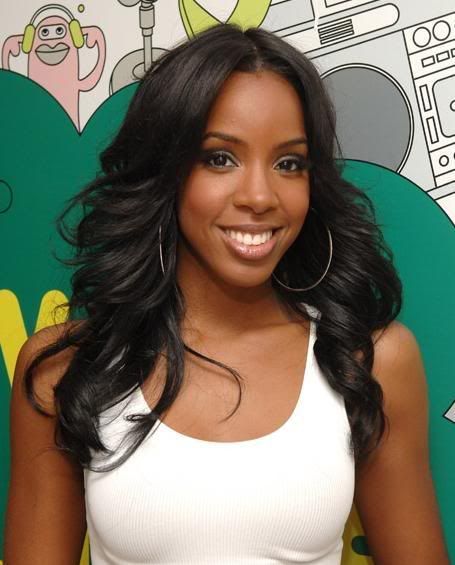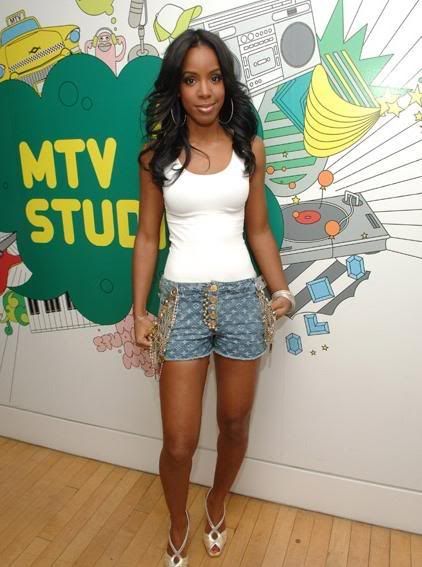 What is up with the shorts? Anyway, Kelly's new album

Miss Kelly

was released stateside yesterday and I'm really curious as to how far she'll chart. High debuts have become really hard to achieve these days. But anyway, I feel Kelly has done all she can to promote the CD even on a Scrooge-like budget. She really needs to ditch the Knowles for real. This is one of the things that annoys me the most about Kelly.

Beyonce

and clan can shit on her head and she'll swear that it was magical destined to make the hair fine, healthy and pure. But that

Wendy

interview really has made me take a huge liking to her. And I wish her the best of luck with them album sales.
Two pregnancies were OFFICIALLY announced this week: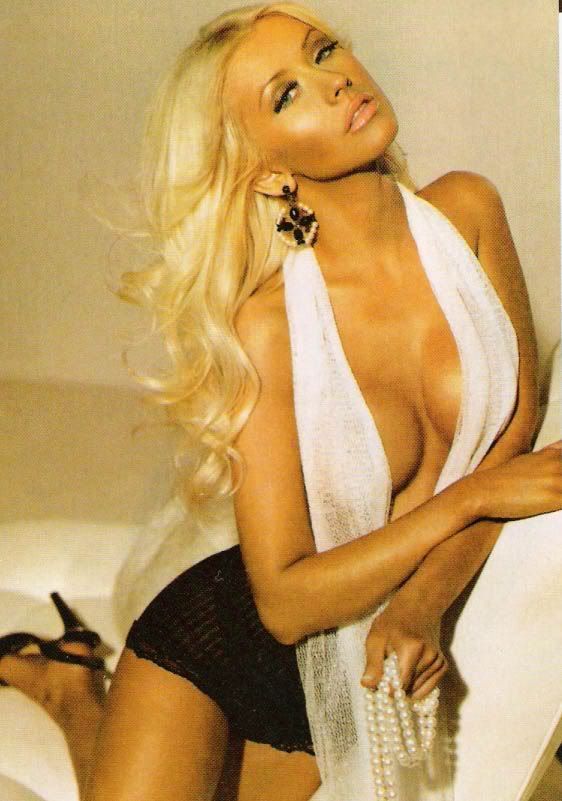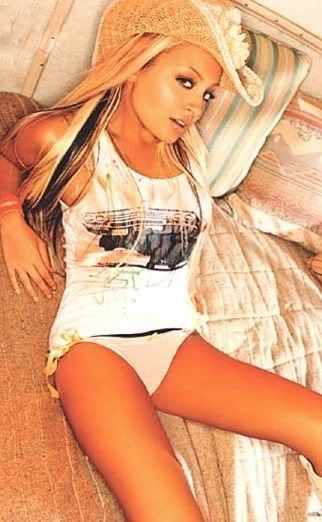 After many weeks of speculation,

Christina Aguilera

is REALLY pregnant as is

Lionel Richie's

daughter

Nicole.

Maybe this pregnancy will help Nicole's case because she will need to eat AND put on weight for her baby to survive. Nicole is expecting for her fiance

Joel Madden

and Christina is expecting for her hubby

Jordan Bratman.

That said, mad congrats to both of them. A baby is a blessing.
Stay tuned.
Labels: ASHANTI, BEYONCE KNOWLES, CHRISTINA AGUILERA, KELLY ROWLAND, NICOLE RICHIE, RIHANNA