Rihanna's

latest photoshoot is one that she did for

Paper magazine

(August 2007 issue) and she looked hot, but then again, what's new? The camera loves her.
The interview that she did was very insightful: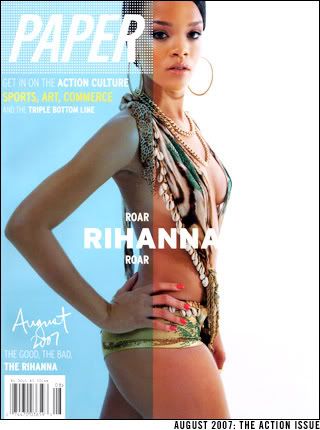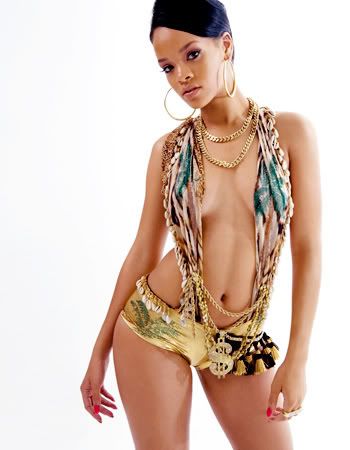 [CLICK IMAGES FOR LARGER VIEW]
Here's a really interesting excerpt from the interview:

When Rihanna debuted, the R&B chanteuse category was filled to the brim with the likes of Amerie, Ciara, Christina Milian and Teairra Mari--so many girls, so little individuality. Less than a year later, Rihanna had pulled ahead with the success of "SOS" but also, she says, because of her desire to be different from the rest. "At first, I felt like I was being lost in the race," she says. "I felt like a lot of it was because we all had a similar look; we were all classified as R&B girls." Although her label was against it, Rihanna shocked the hair-weave obsessed R&B industry by cutting her honey-highlighted hair: "I wanted to get a little dirty, dye my hair black and cut it short."
Labels: RIHANNA