Okay, I wasn't going to say nada because I didn't want to make a big deal out of it but I was shocked at the amount of emails I recieved today from my loyal

TW

readers wishing me a

happy birthday.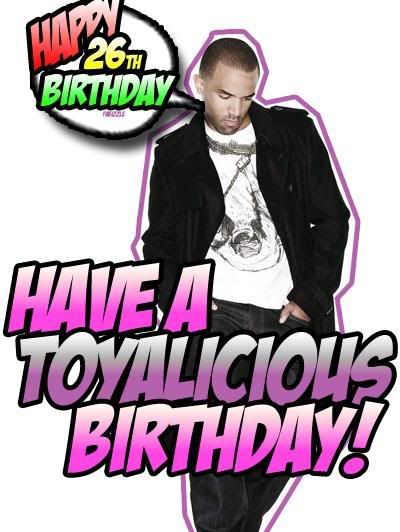 IS THIS TOO FUCKING CUTE OR WHAT? FABIZZLE, YOU'RE MY BABE!

And yes, I am

26

today. LOL! Ya'll got a good ass memory. But it was sweet and I wanted to thank everyone for wishing me a very happy b'day. Thank ya much.

The Associated Press

has released a brand new

Janet Jackson

photoshoot that were taken on

October 4th

in Beverly Hills whilst she was promoting her new movie

Why Did I Get Married?

Check them out:
Yikes! Her hands! Her hands! Why her hands look like brown cabbage? Botox the hands! Plus her age is really beginning to show in these pictures, looking all of her 42 years and more. They couldn't indulge in some photoshop magic? Because you know if that was Janet's label mate

Mariah Carey,

she'd be wringing necks to have her pictures digitally filtered before you can say glitter, rainbow and butterflies. And as we're on Mariah,

JD

has finally RULED OUT the long-talked about collaboration between the two singers. He states that they are looking at a

February/March

release for Janet's new album and that Janet has worked with

The Dream, Rodney Jerkins

and

Maroon 5.

To read the full interview,
CLICK HERE.
Speaking of

Jermaine Dupri,

he is on the cover of the latest issue of

JET

magazine alongside his daughter: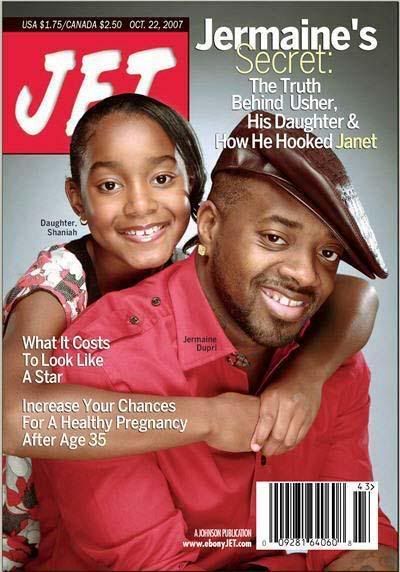 She is too cute. Good to know she takes her looks after mama.

Janet also did more promotion for her new movie when she did an interview on
Good Morning America
yesterday:


I like the dress.

She also did another interview where the hosts asked about the

superbowl

incident. Things went a little frosty:




Janet wanted to chip in and defend herself but

Tyler Perry

came to her rescue, and was like, look we're here to talk about the movie so let's stick with the movie *lol*

I posted the pictures when

Mya

celebrated her

28th

birthday last week and here's a short clip of footage ....




.... when she dropped onto the camera man *lol* She must have had too much to drink.



Rihanna

was spotted leaving her hotel in New York to attend rehearsals for an upcoming concert: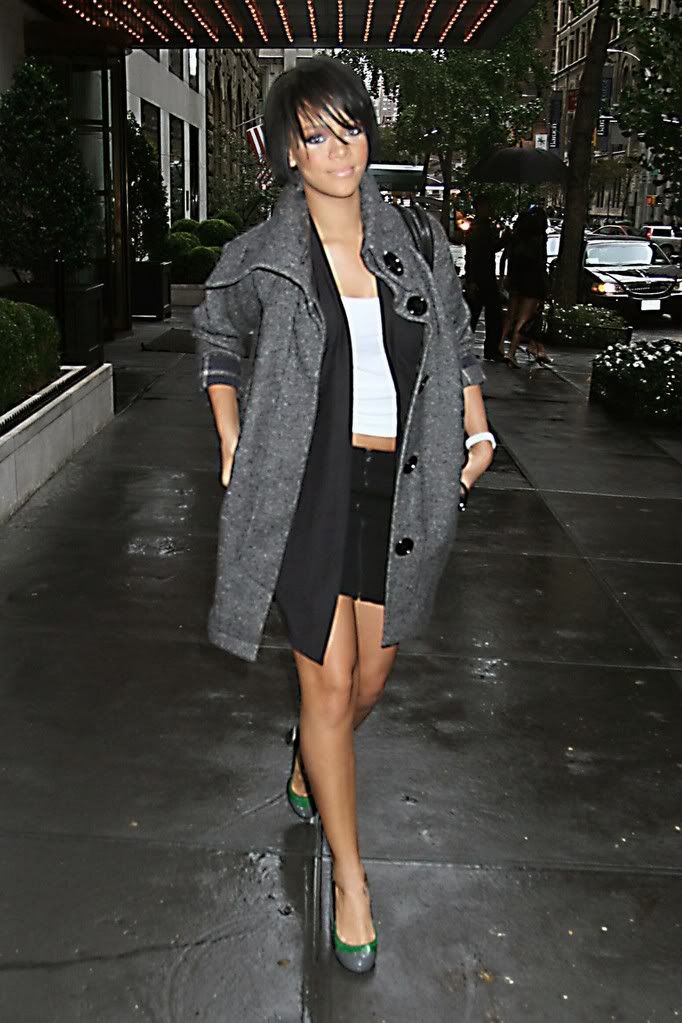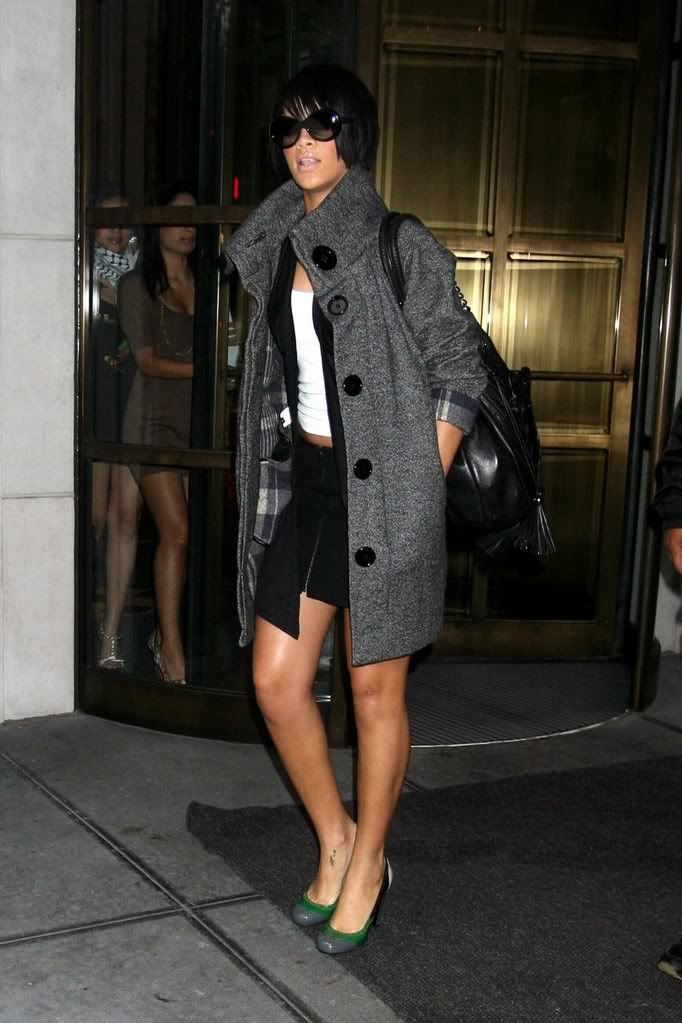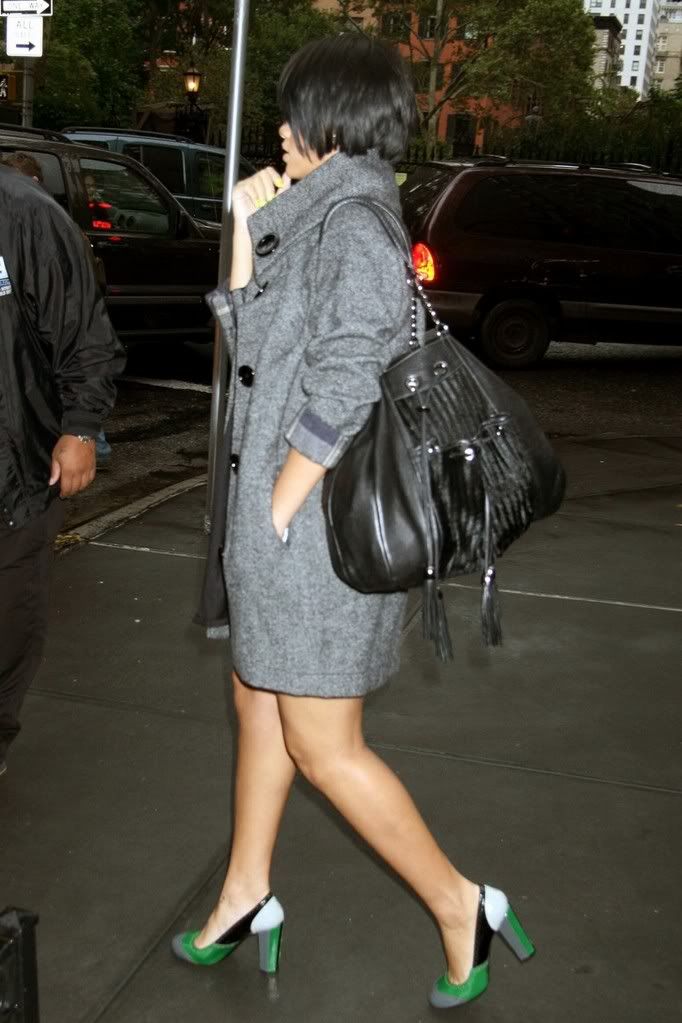 Looking fierce! I'm inclined to believe she went and hired a new stylist. In all of her candid shots, it all looks staged, like she knows she's going to be snapped so she dresses it up strictly for the camera's, which is why I believe on certain occasions, the papparazzi get spontaneous tip-offs.

NOBODY

looks

this

perfect during a candid moment. I mean the other day, she went shopping with her dog

DJ

rocking a plunging neckline and risking a

Janet Jackson

-style wardrobe malfunction. Who shops in a dress like that? In winter? With no coat on? I'm not mad at her though. She's a hustla and an opportunist. Anyway, Rihanna fans will be pleased to know that on

TRL,

she stated that

Rehab

or

Breakin' Dishes

will be the next singles as those two are the fan favourites. I hope she releases Breakin' Dishes. That beat is crazy. I can picture a tight ass video and concept for that alone and some cool choreography. Please let it be Breakin' Dishes.

Rihanna also performed live in concert at the

Nokia Theater Times Square

in New York City: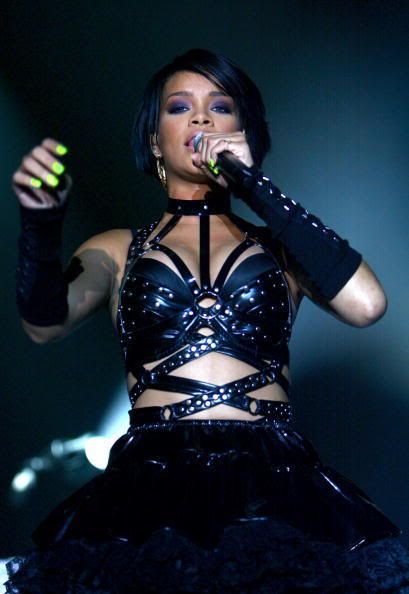 She really loves playing the sexy dominatrix vixen at her latest concerts.



Usher

and pregnant wife

Tameka Foster

spent over an hour shopping at

Atrium boutique

on Collins Avenue yesterday: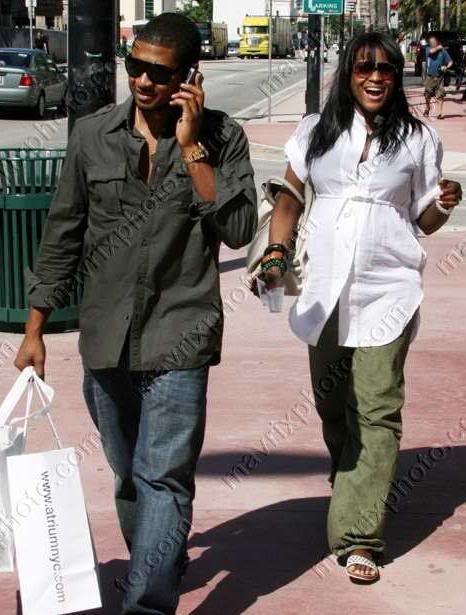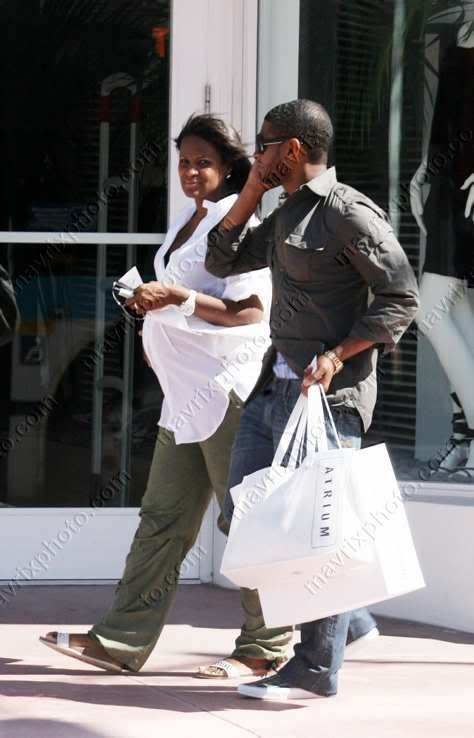 According to a secret shopper, they were both loved up and holding hands throughout the spree *puke* Stay tuned.
Labels: JANET JACKSON, JERMAINE DUPRI, RIHANNA, TAMEKA FOSTER, USHER