Mariah Carey

attended the

NY launch

of her new fragrance

M by Mariah Carey

yesterday at

Macy's Herald Square

in New York City. The divalicious singer had turned up in a Bentley and strutted her stuff. She was rocking a black figure hugging

Lerve Heger

dress. All images are in HQ: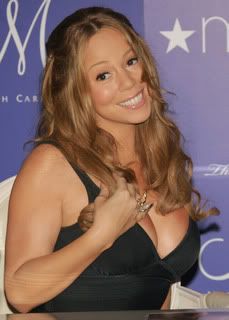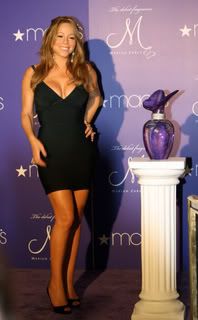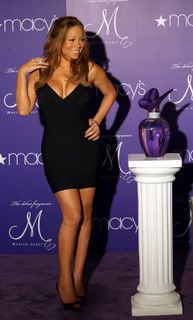 She looked pretty good for once. Mariah also told the L.A. Times this week that she is in love with her new project.

"It's hard for me to sit here and talk about it without sounding like I'm bragging if I'm in love with it, but I'm in love with this album," Mariah admitted. "I think that having the success with the last record allowed me to have more freedom ... and just make records that I like. It's kind of a really fun record".

Mariah's new album is released in

February 2008.
Christina Milian

was spotted leaving a business meeting at

Mr Chows

this week. All images are in HQ: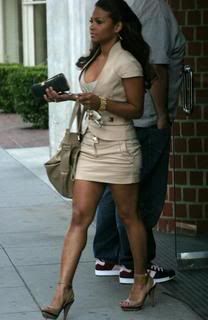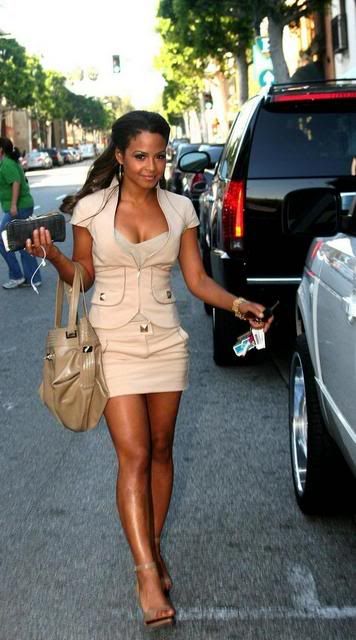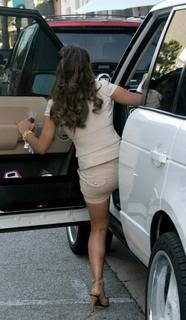 As I keep saying, it's a SIN to be this cute. I love her hair, outfit and the shoes. She's fierce! Christina's Smallville episode airs tomorrow and as well as working on her new album, she has been busy filming her sitcom

8 Days A Week

which will air in

January 2008

in the US. Last week, she also attended the Rock & Republic wrap party.

In other Milian goodness, she wants to be

Wonder Woman.

Director

George Miller

is seeking out a hot actress to play the role in the movie adaptation of the

"Justice League of America"

comics. The singer/actress urges him to look beyond her ethnicity and consider her for the part of the Amazonian princess.

"That would be awesome"

she says

"I think confidence and strength lie in your mind, and I would love to exude that strength"
[READ MORE].
Cassie

and

Lauren London

put in an appearance on

MTV's Suckerfree

yesterday to promote the new

Sean John

women collection: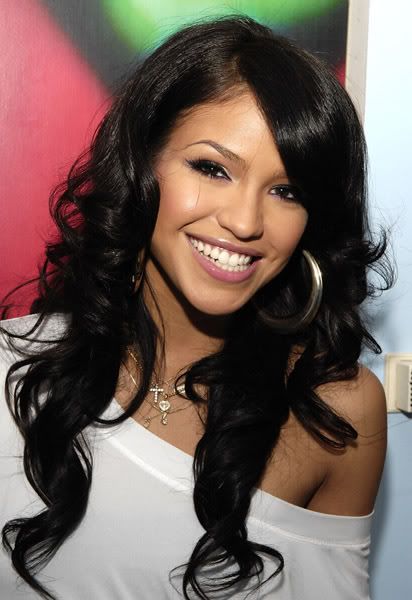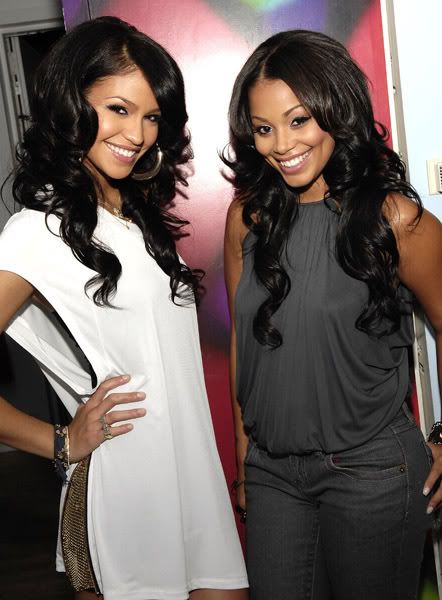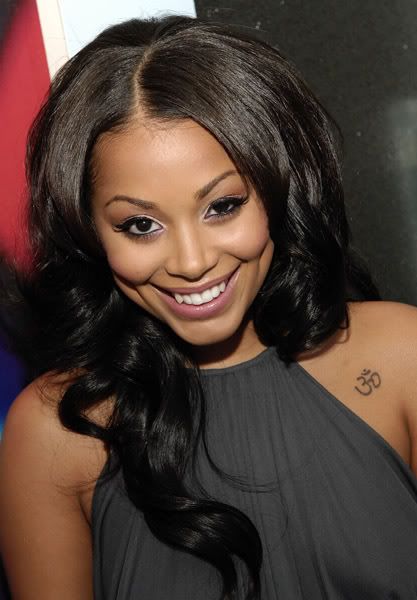 Cassie looks cute, but Lauryn looks weird to me. Anyway, Lauryn is in the upcoming

Chris Brown

movie

This Christmas

which will be out next month. And Cassie has been working hard in the studio recording her follow-up to be released in

February 2008.
Labels: CASSIE, CHRISTINA MILIAN, MARIAH CAREY