Last night,

Rihanna

was spotted scouring the dark night streets of

NYC,

just after she turned up at

Ne-yo's

25th

birthday bash. The party took place at

Tribeca Rooftop

in New York City. Yup, another R&B birthday: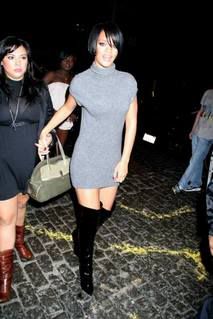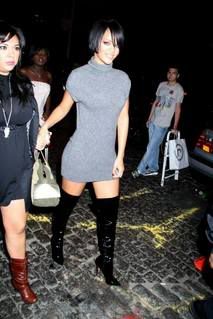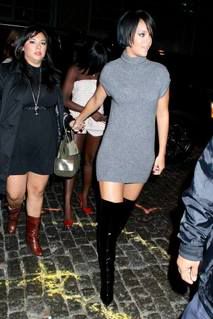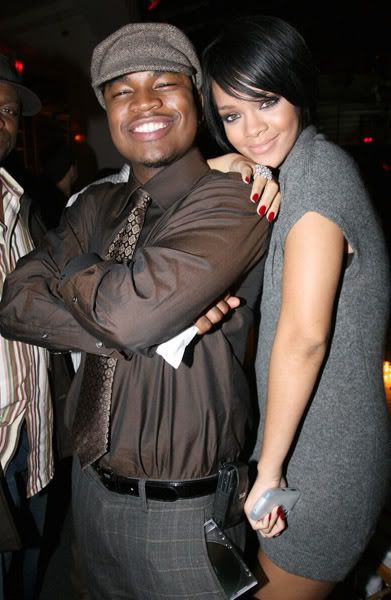 Rihanna is a baaaad bitch. Dress sense, Rihanna has been so on point lately. I know her stylist is dressing her but also, I'm sure Rihanna wouldn't rock something she wasn't comfortable with. I need that outfit in my life RIGHT NOW - the boots AND the dress. She was looking absolutely amazing. I guess the tattoo was just a try-out because it's no longer there anymore. Wise choice. The tat was hideous. Anyway, more flicks of Ne-yo's b'day bash after the cut.
Rihanna was also spotted AGAIN in NYC out and about doing more shopping with her lovable dog

DJ: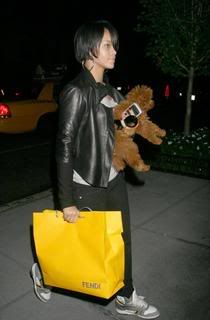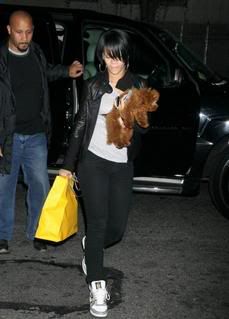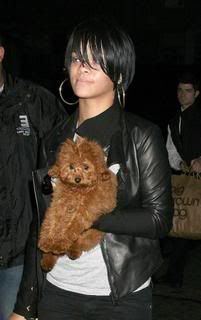 Even when Rih-Rih isn't wearing much make-up she is still a pretty heffa.

Well, let's get back to Ne-yo's 25th birthday party shall we? It was attended by

J

anet Jackson

and her beau

Jermaine Dupri,

as well as Ne-yo's label mates Rihanna and

Chrisette Michele.

Who else was there?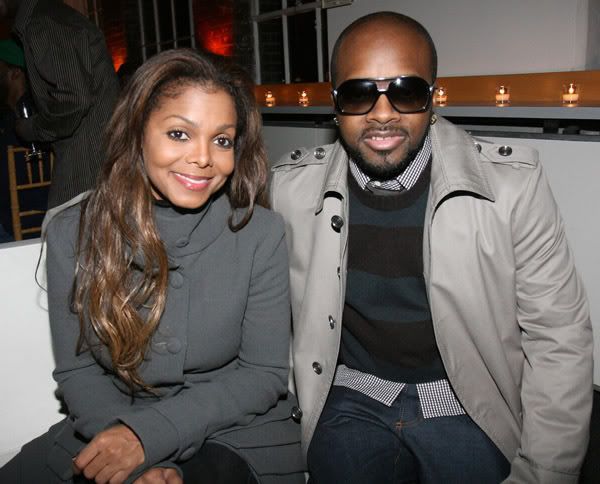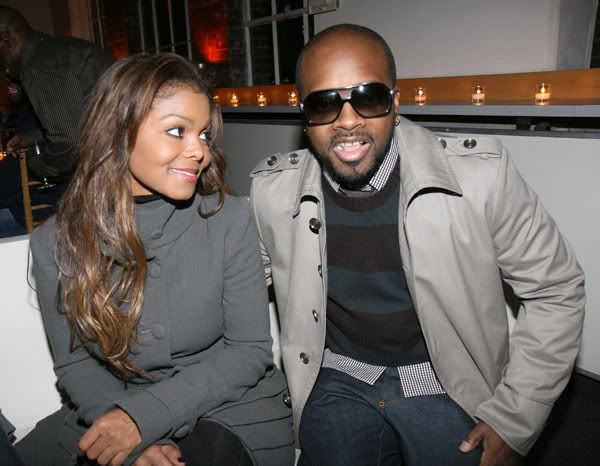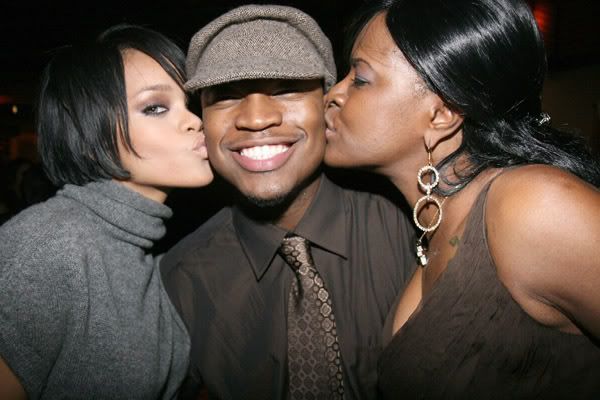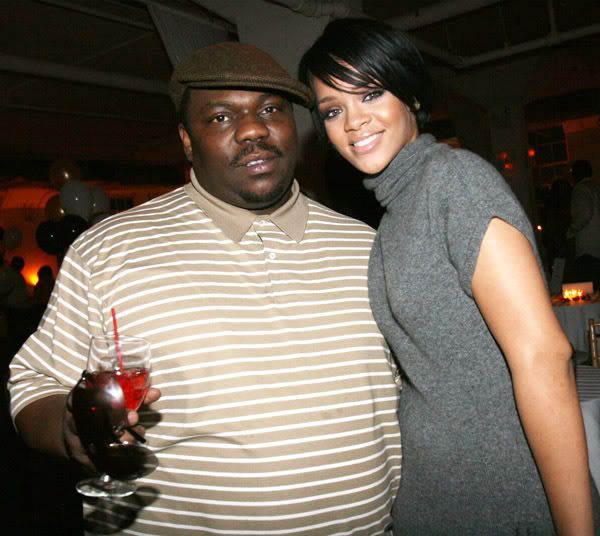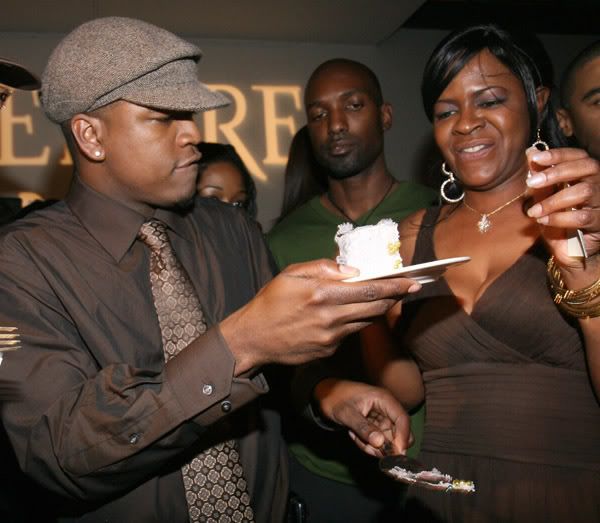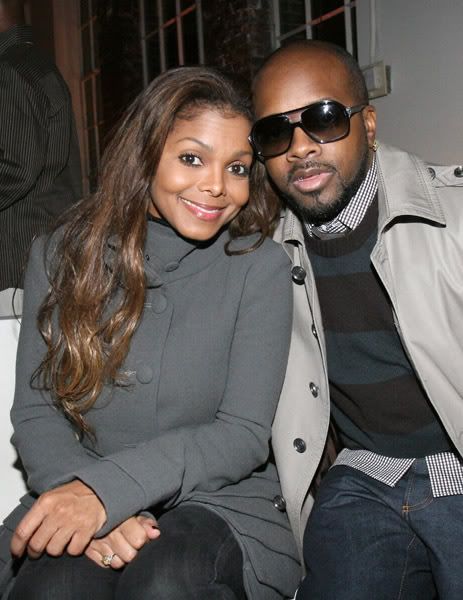 Ne-yo's sister and mama. And of course

Jay-Z

was going to be at the bash being the boss and everything and

Ray-J

came out as well. Chrisette sang 'Happy Birthday' to the birthday boy. It's another one for my fellow Libra brigade.

But here's a picture that will have you screaming WTF?!?!?!?:


Why oh why? There are just nooooo words. NONE in the world I can think of to describe what THAT is. Um, nice way of trying to mask down those homosexual rumours Ne-yo. As far as I'm concerned, NO straight man would be seen dead with THAT and Ne-yo seems to be deeply aroused.
Earlier today,
Ciara
made an appearance at a
Press Photo Call
for her concert at the
W Hotel in Seoul, South Korea: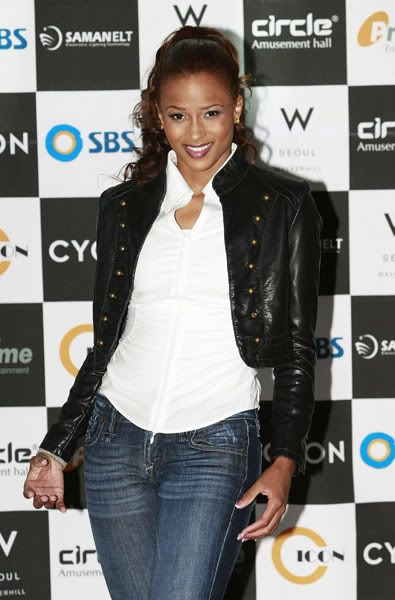 Love the jacket but her face and make-up looks beat. Try again Cici. In other Ciara news, she actually DID confirm to MTV recently that the track

That's Right

will indeed go ahead as her next single. I posted footage of Ciara on the set of her That's Right video back in July. I have no idea when the vid premieres though. Supposedly, it's this month but we'll see. Stay tuned.

Labels: CHRISETTE MICHELE, CIARA, JANET JACKSON, JERMAINE DUPRI, NE-YO, RAY-J, RIHANNA