Sean John

launched their women's collection last night at the Sean John flagship store in NYC. Spokesgirls

Cassie

and

Lauren London

who have been advertising the line over the past couple of months put in vital appearances: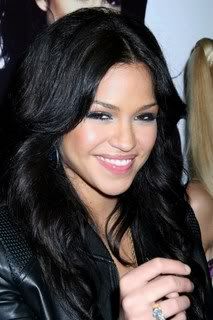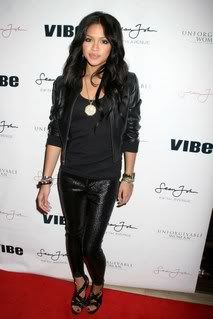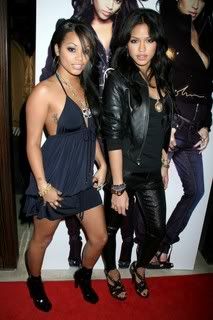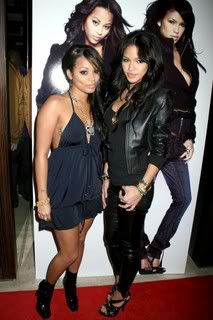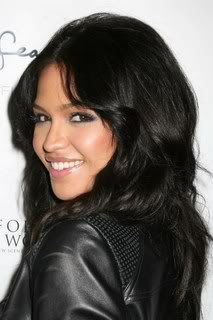 Cassie is baaaad and I mean that in a really good way. I know she was a model before she got into the singing thing but she truly is model material and I think she should go back to that because singing is just not for her.
Ciara

is now on tour and it all kicked off in

Seoul, Korea: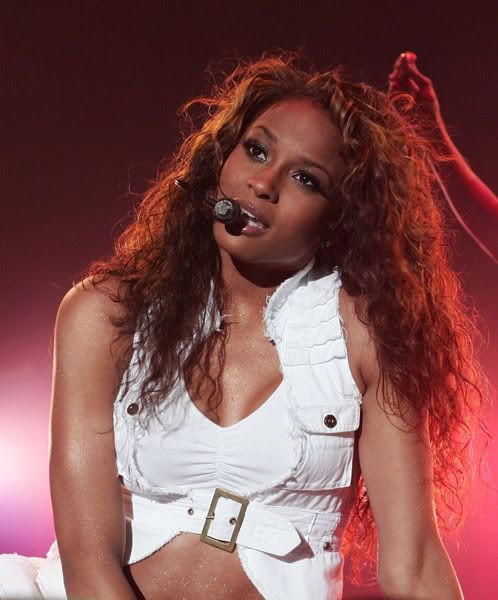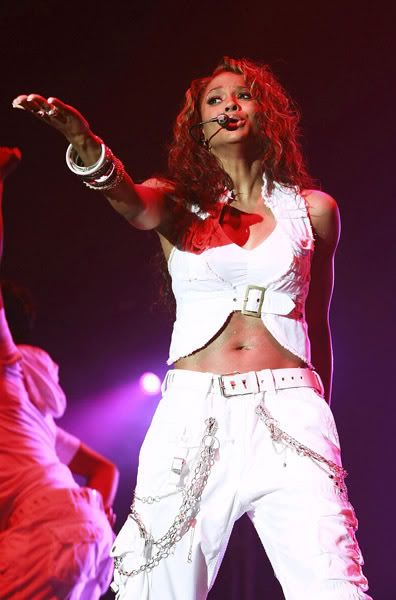 She really did try to get things poppin' for the Korean people. I'm surprised they never had her for showing off the midriff. You know how they have a strict dress code for showing off the flesh.

Beyonce

had to abandon her concert a couple of weeks ago simply because she failed to comply with their rules.



Solange Knowles

was spotted shopping at

Kitson's

with her son

Daniel

in LA yesterday: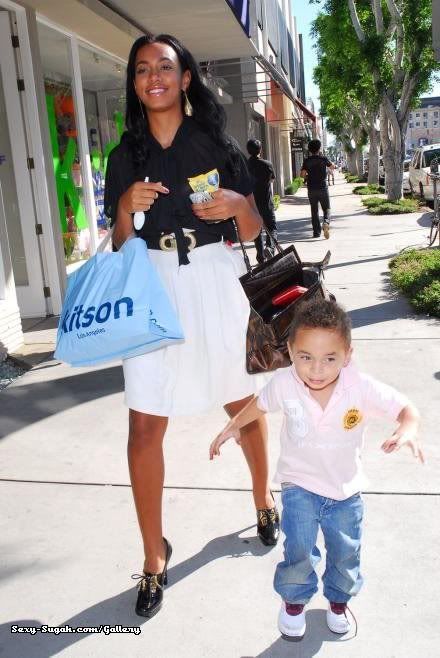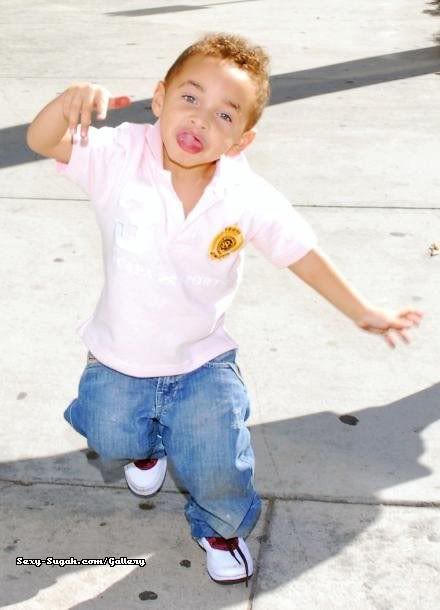 Awwww. He's a cutie.

Last night in Los Angeles,

Jennifer Lopez

and hubby

Marc Anthony

performed at the

Staples Center,

where Marc INDIRECTLY confirmed that his pregnant wife was INDEED preggers: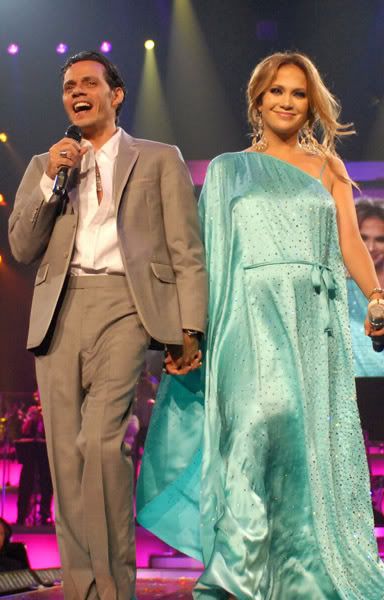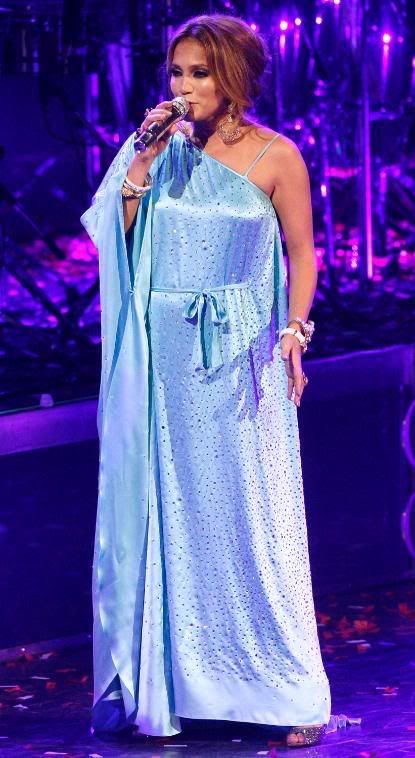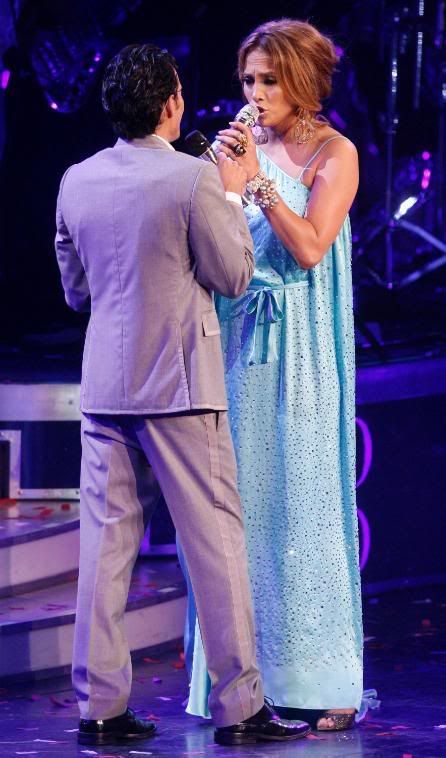 Marc Anthony dedicated Journey's

"Faithfully"

to Jen but it's this part right here that got everybody talking:

"This song has a whole new significance,"

he told the crowd. And then he started to croon this very telltale line

"They say that the road ain't no place to start a family"

and the audience went wild.



Beyonce

continues to jack ideas for her performances. If it's not

Britney Spears, Janet Jackson

or

Kylie Minogue,

it's ....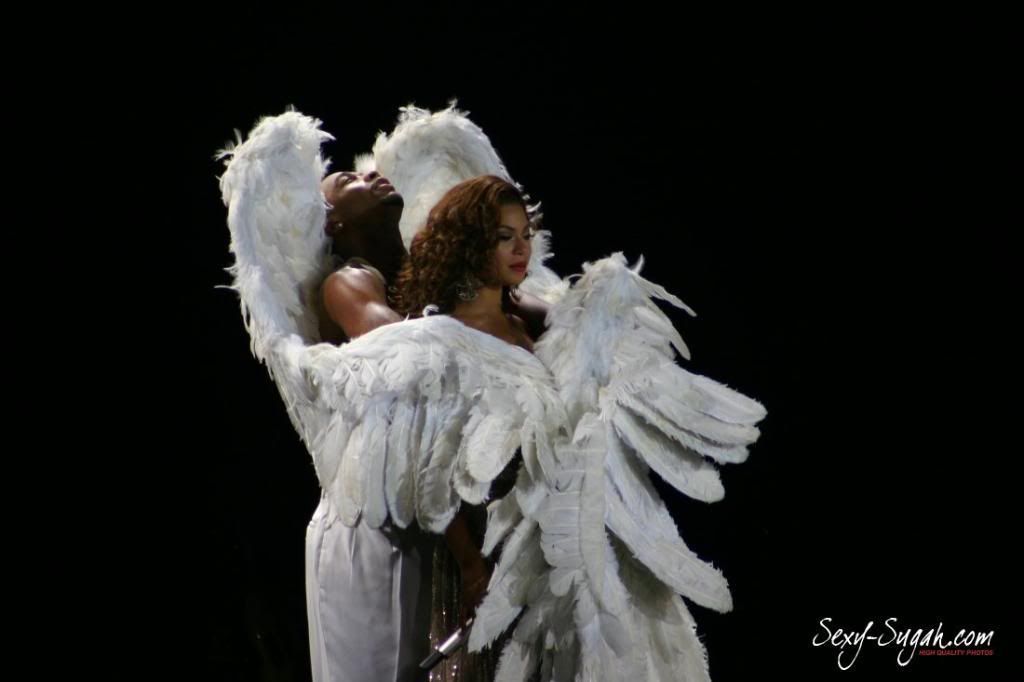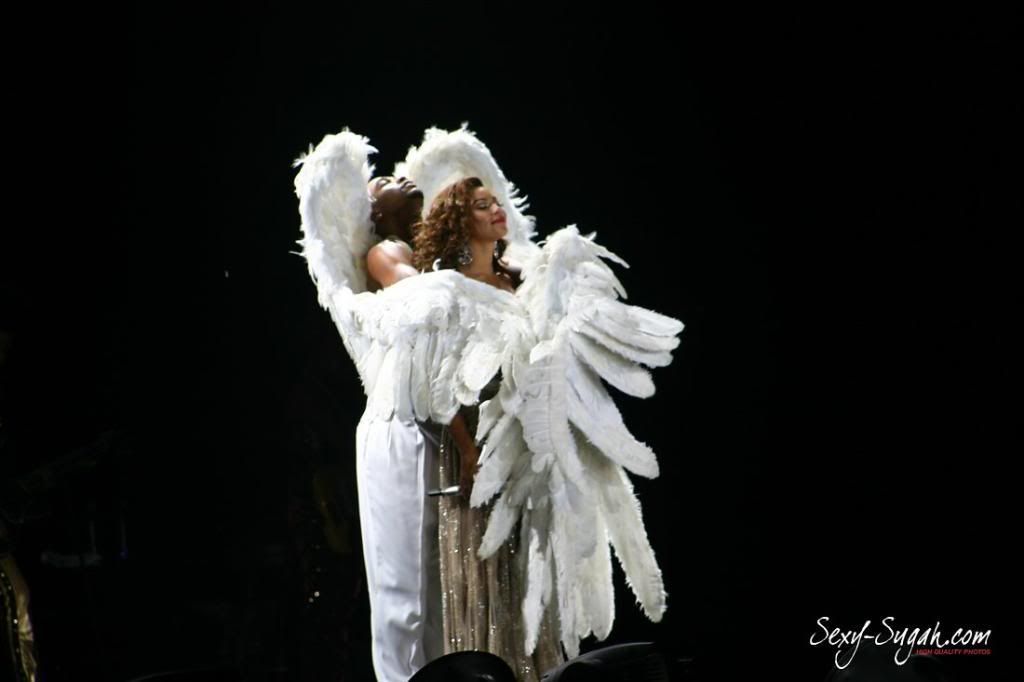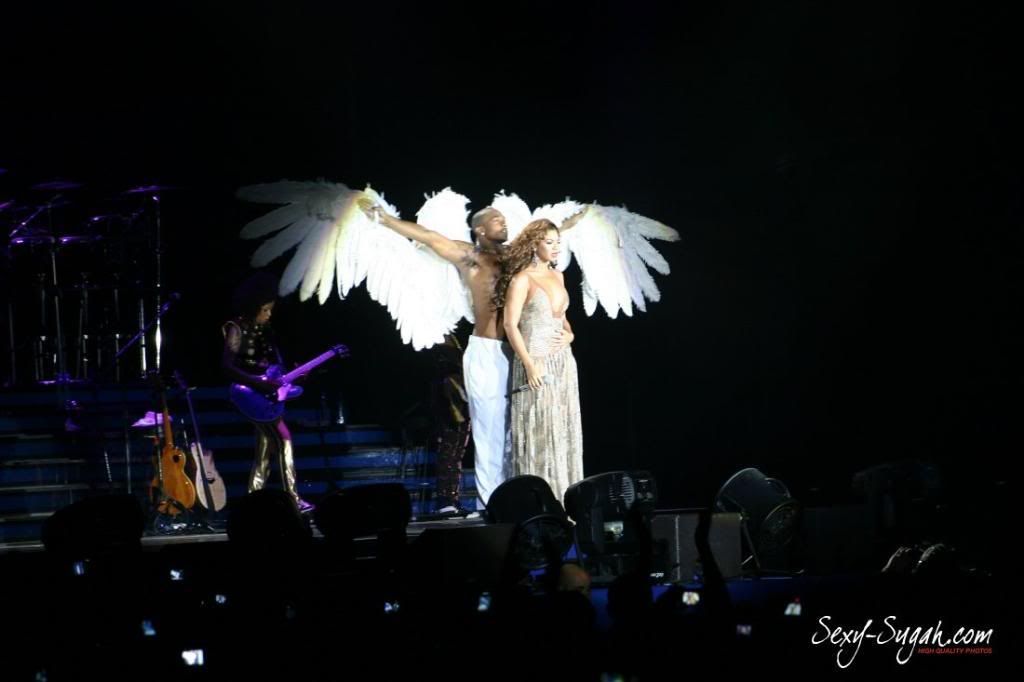 MICHAEL JACKSON.

She did this routine at her

Moscow

concert in

Russia

this week. I was 9/10 years old when my mama taped the

Michael Jackson Live in Bucharest: Dangerous

concert back in 1992 and he did the angel thing during the end of his song

WILL YOU BE THERE.

The angel would come from behind and wrap the angel wings around him. That is DEFINITELY where Beyonce got it from. Anyway, here's a vid of Beyonce arriving in Ethiopia (starts at 4:00).



Victoria Beckham

and

Mel B

were spotted at

Heathrow

making their way to London from LA to shoot the Spice Girls new music video for

"Headlines (Friendship Never Ends)":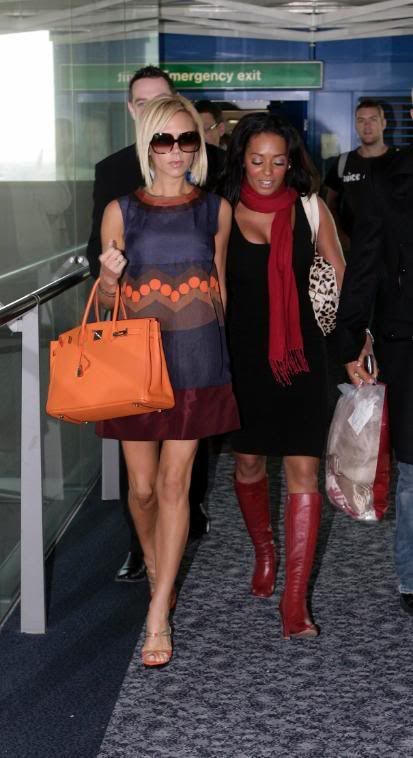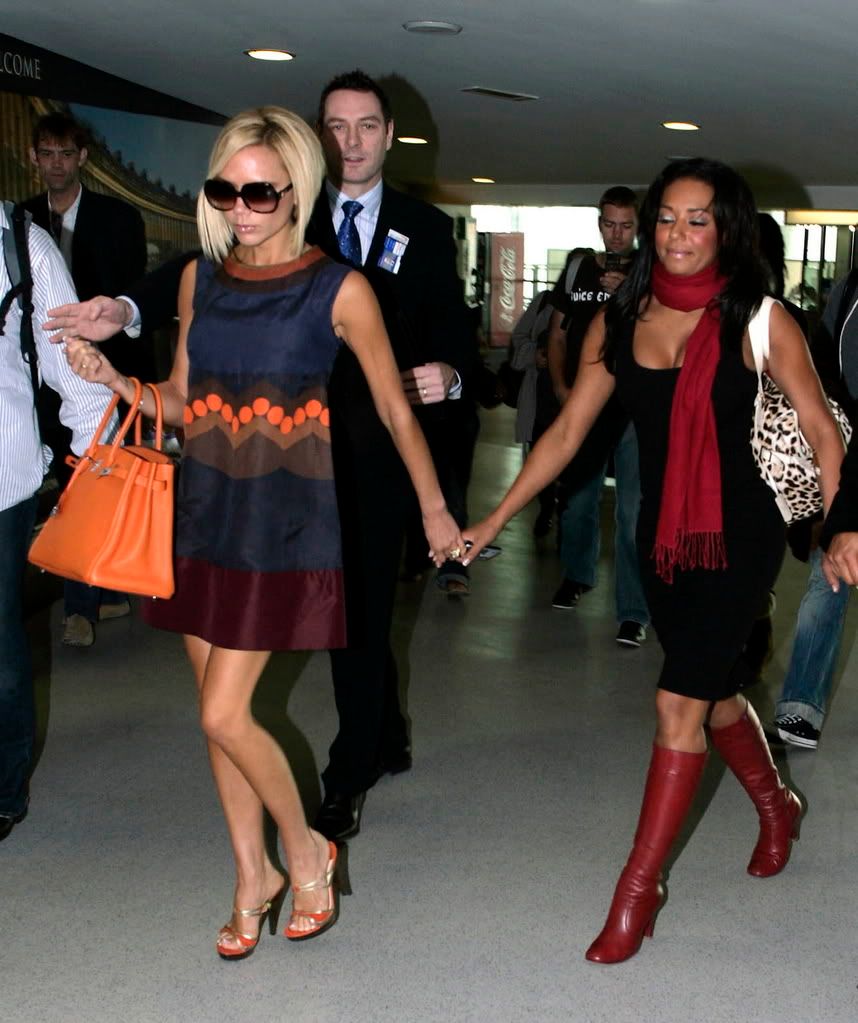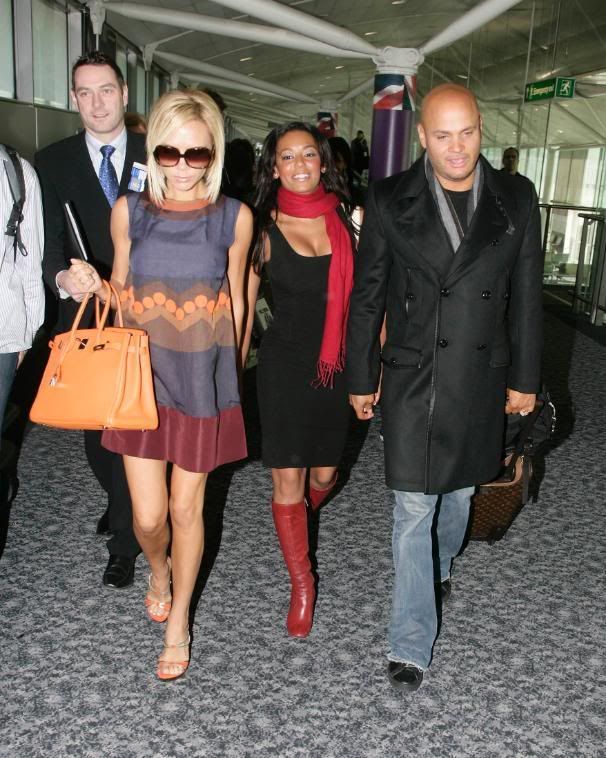 Mel's hubby

Stephen Belafonte

also tagged along. Seriously, who's anticipating them? I mean I was in my mid teens when the Spice Girls hit it big with

Wannabe,

and now, I wouldn't even dream about going to a Spice Girl's concert, but whatever floats your boat. Stay tuned.
Labels: BEYONCE KNOWLES, CASSIE, CIARA, JENNIFER LOPEZ, MEL B, SOLANGE KNOWLES, THE SPICE GIRLS