This is quite a large post as I didn't have the time to do a

"celebrity spottings"

post yesterday. But I'm making up for it now.

Mariah Carey

was spotted once again. This time, it was at

Winston's Club

in West Hollywood, California this week: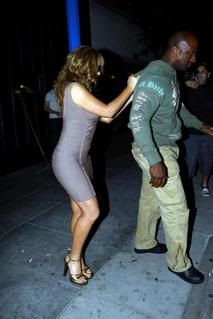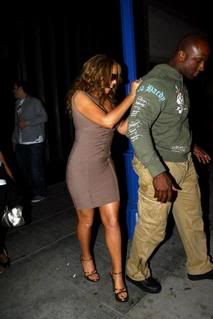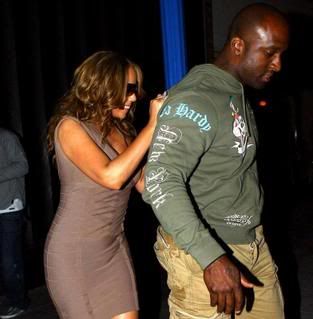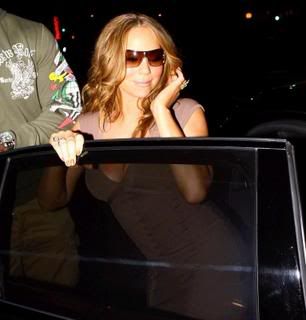 Mariah arrived at Winston's in a sexy, curve-hugging

Herve Leger

frock. According to

X17,

she's got something going on now with ex/former basketball star

Rick Fox.

X17 paparazzi say Rick Fox arrived just minutes before. Apparently, Rick left the club, and waited in his SUV for Mariah to board her Bentley. When she did, he followed her home. She was at the club with Rick at 1 a.m. Here's a source account of what went down:

"They sat on top of the banquettes in a corner booth,"

the source reports.

"Then the DJ played Mariah's 'Fantasy,' and the two 'sat danced' at the table."

If this is true, shame on her fella of 5 years

Mark Sudack.

In other Mariah-ness, she will be appearing on the

TODAY

show on

Tuesday, October 23

to discuss her debut fragrance

M by Mariah Carey.
This week,

Mya

began her overseas promotional gig for her upcoming new album

"Liberation"

(out Oct 23rd)

and it all started off with a live performance in Greece: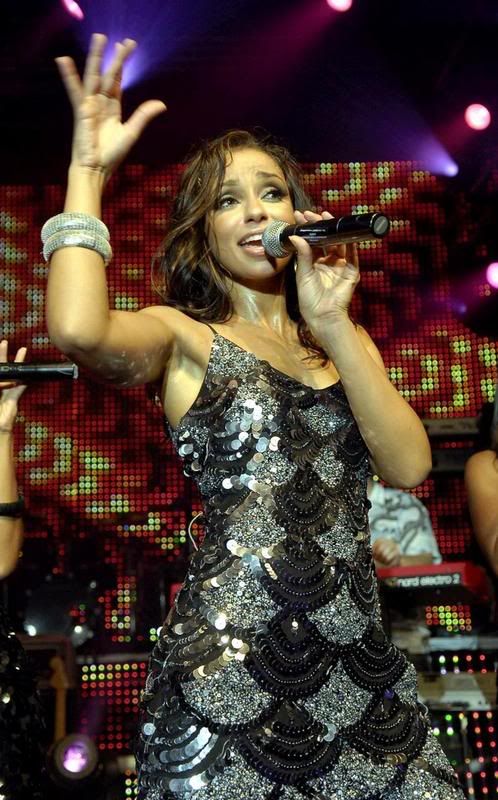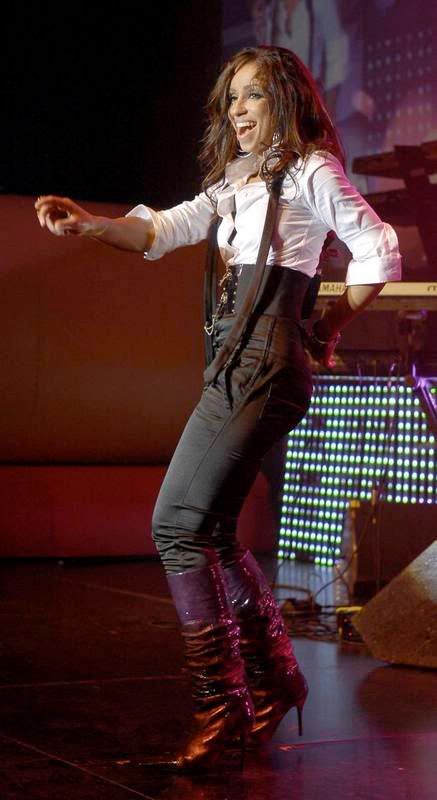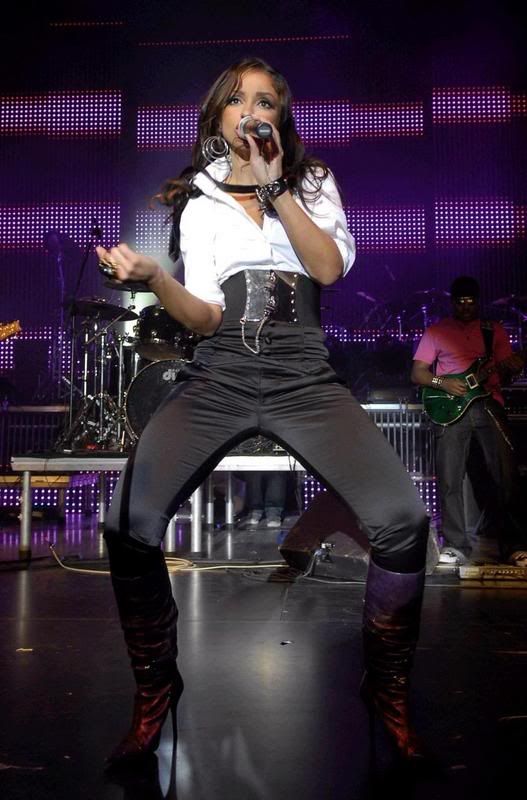 Mya also performed at

Lifetime's 13th annual Stop Breast Cancer for Life public awareness and advocacy campaign.

She sang Breast Cancer Awareness single

MY BRA.

The song was penned by songwriter/producer

Kara DioGuardi (Christina Aguilera, Gwen Stefani)

and

James Poyser (Common, Lauryn Hill).

The song will be prominently featured in various online and on-air components including the Lifetime Original Movie

"Matters of Life & Dating."

This week,

iTunes

began offering downloads of "My Bra" for 99 cents along with a free sneak peek of "Matters of Life & Dating." Mya performed "My Bra" on

Oct 16

when Lifetime hosted its annual

Heroes

reception in Los Angeles. Sponsored by

Lean Cuisine,

the event honors breast cancer survivors, advocates and community leaders. Premiering

Oct 22,

the cable network's campaign centerpiece stars

Ricki Lake

as a single woman living with breast cancer. Her support group of friends includes co-star

Holly Robinson Peete,

whose character is also recovering from the disease.
Pussycat Doll

Nicole Scherzinger

was spotted out and about in London again. She's been in the UK lately doing more promo for the new album: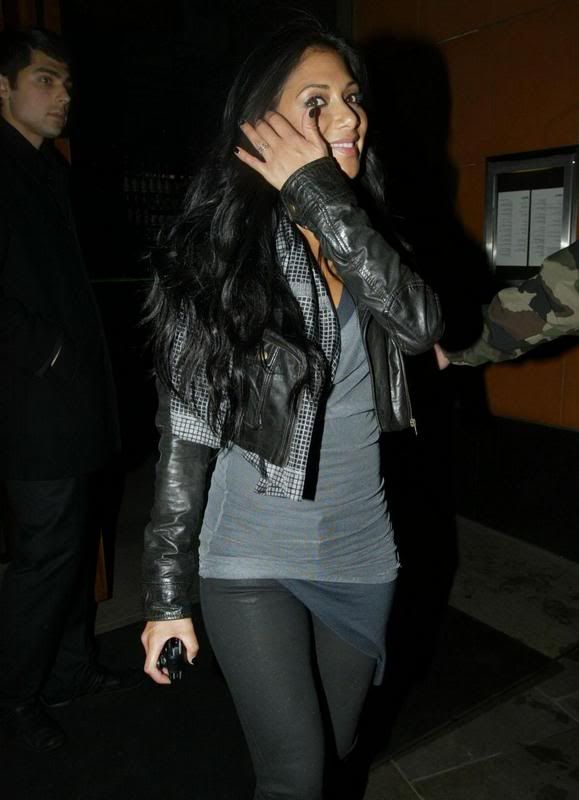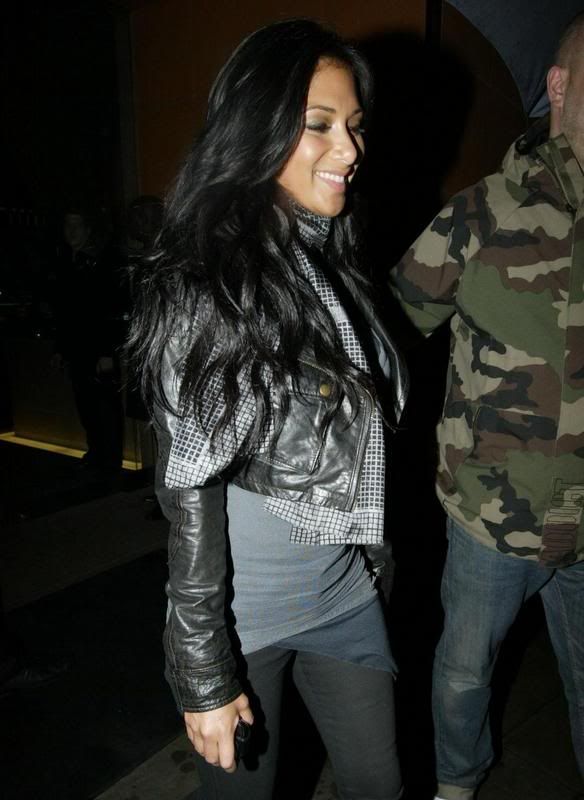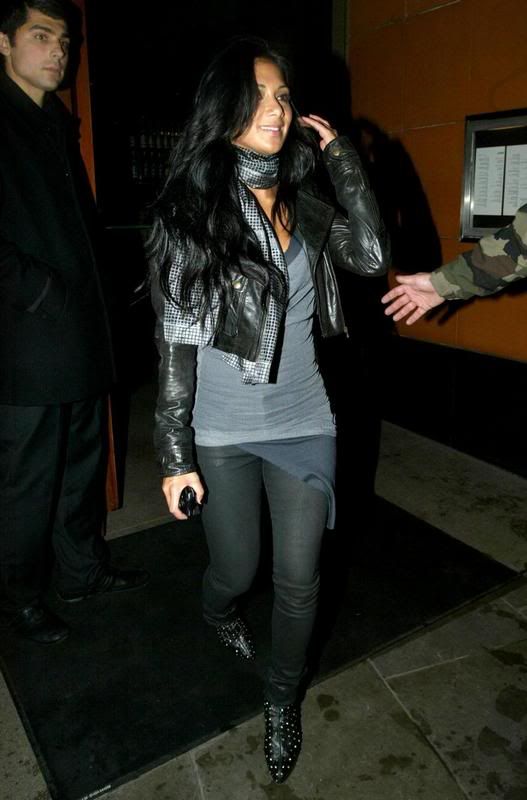 She looks horrible to me. She's a pretty girl but her face looks haggard in a drag-queenish kind of way. She is waaay too skinny. She needs to put on at least another 8lb. Anyway, Nicole has just recorded a song by

Snow Patrol's Gary Lightbody

for her forthcoming solo album. Gary wrote the song

'Just Say Yes'

for Nicole's debut

'Her Name Is Nicole'.

The song is described as being in the calibre of Snow Patrol's 2007 worldwide hit

'Chasing Cars'.

Lightbody also produced the song for the album. Nicole's album will be released on

November 12th

in the UK and

November 20th

in the States. The new album also features songs with

Akon, will.i.am, Timbaland, Ne-Yo, TI

and

Mad Scientist.
Brandy

attended the

Christian Audigier Spring 2008 fashion show

in California on Tuesday and she looked great!: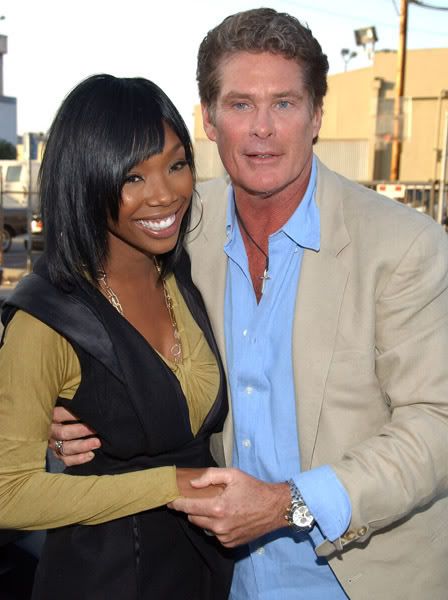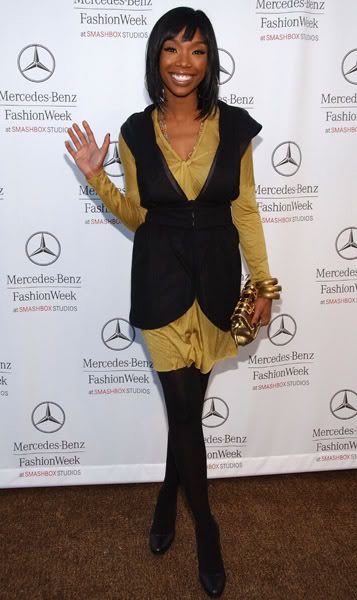 She is definitely reminding me of vintage Brandy.

"Sitting Up In My Room"

Brandy that is. I think the new wig looks nice on her as well. She just needs to come out with that spanking new album next year. I can't wait to hear the new music next year.
Jennifer Hudson

attended and performed at the

Project A.L.S. "Tomorrow Is Tonight" Tenth Anniversary Celebration,

which took place at the Waldorf Astoria Grand Ballroom: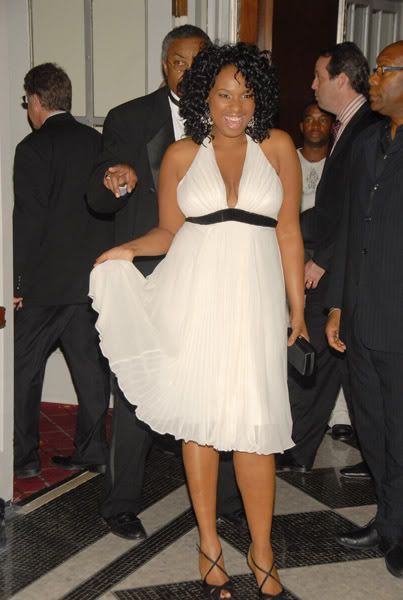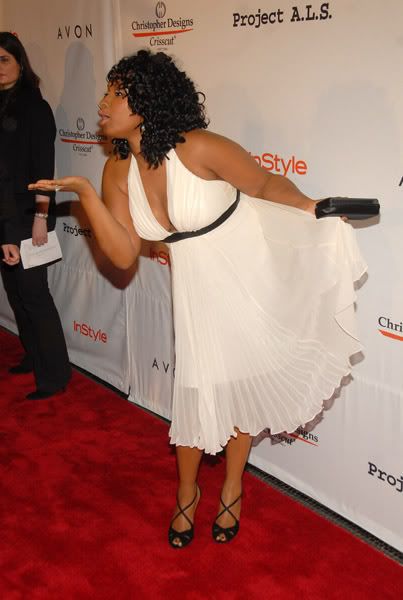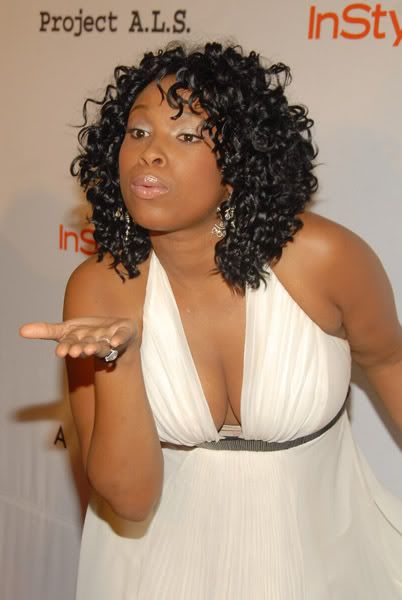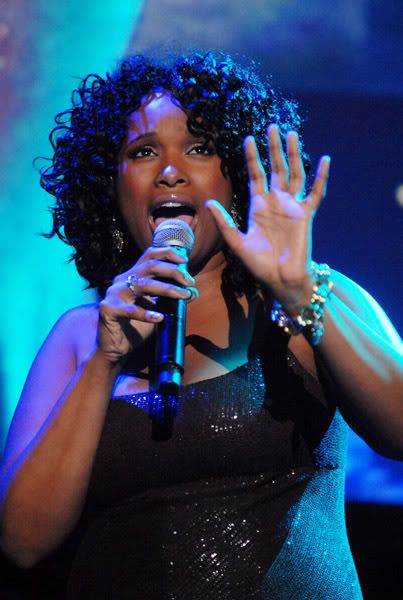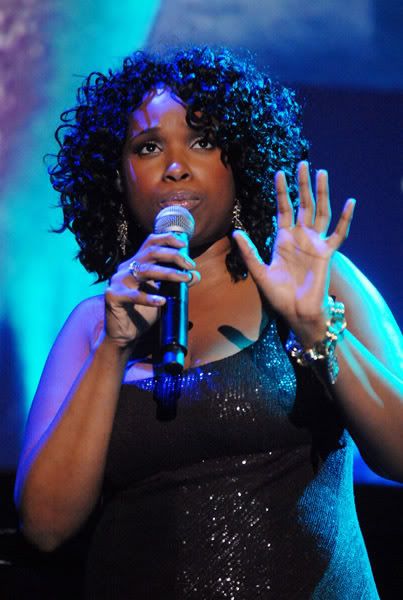 She looks nice in the white address, almost as if she's trying to come across as a black Marilyn Monroe. The black dress is horrible though. She has a thing for the glittery material but it just doesn't look that great on her. Anyway, Jen is making moves in her Sex In The City movie role.
Kelis

attended the

"Vail Hold'Em Poker Event for Your Cause"

in New York City: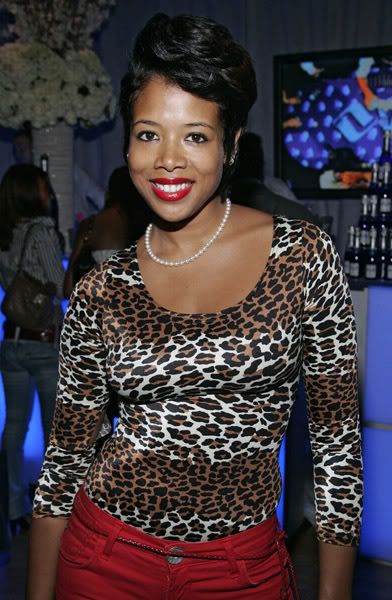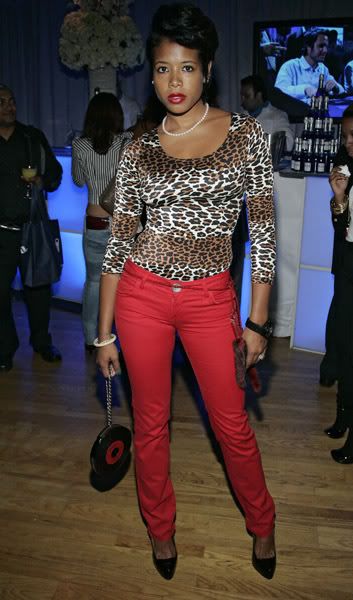 NO KELIS! Try again. This week, her hubby rapper

Nas

caused up a controversial storm when it was announced that he'd be calling his new album

"Nigga"

but his record company has since denied this. I say GOOD! I am sick and tired of the shock tactics used to sell records. What happened to just relying on your talent, because if you really had it you wouldn't need to resort to those type of measures to grab people's attention.
My girl

Rihanna

was spotted leaving her favorite NYC restaurant

Da Silvano: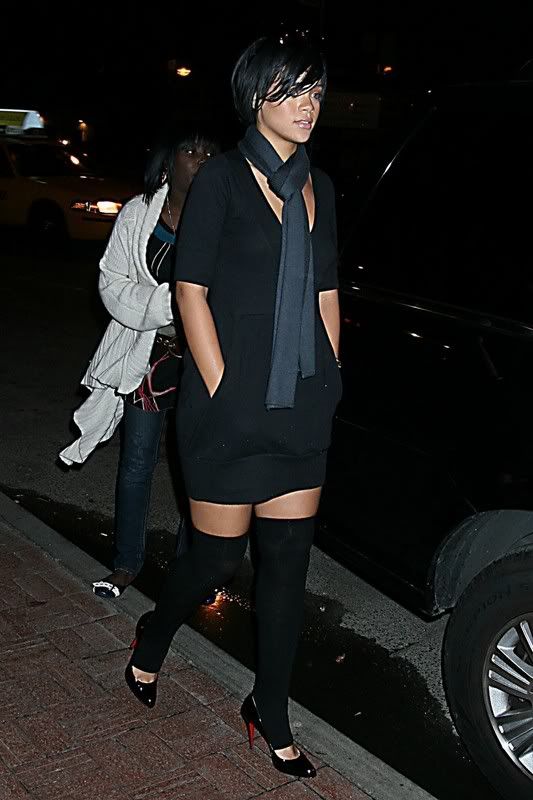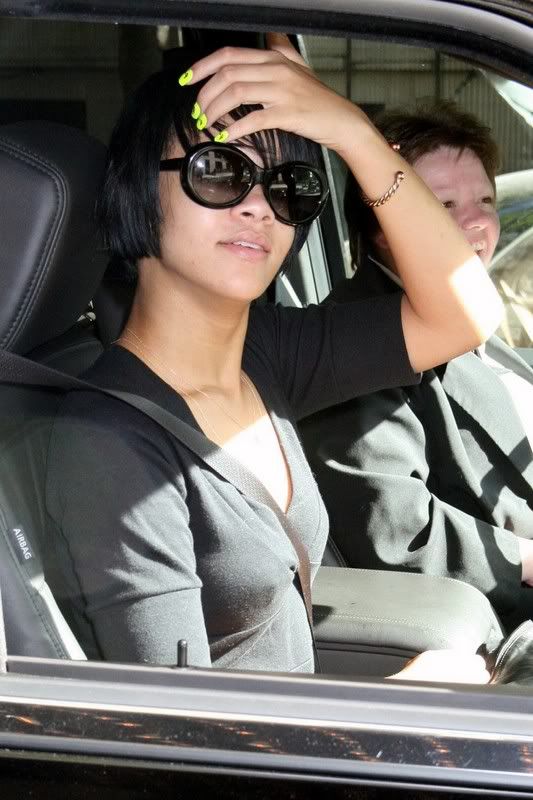 Cute. And she's certainly making moves on the worldwide charts. Not much artists can say they have four singles all in the top 50 of the Worldwide charts!

Umbrella, Don't Stop The Music, Shut Up And Drive

and recently debuted

Hate That I Love You,

are all in the top 50 this week on the

Global Track Charts!
Click here
to check it out.
Pussycat Doll

Melody Thornton

attended the

T-Mobile Sidekick LX Launch party

in LA: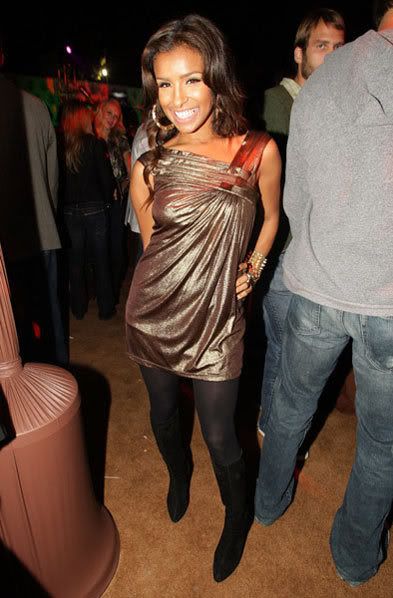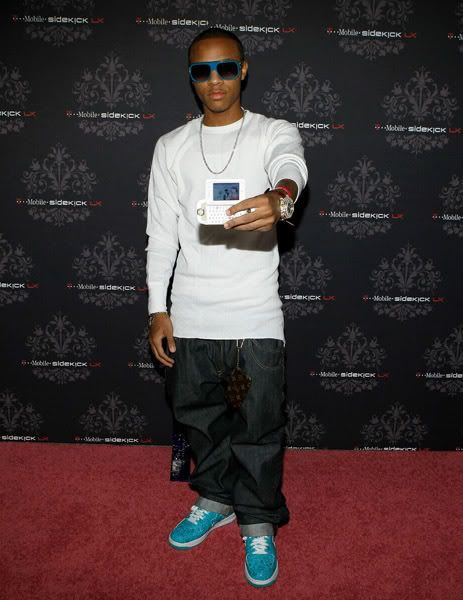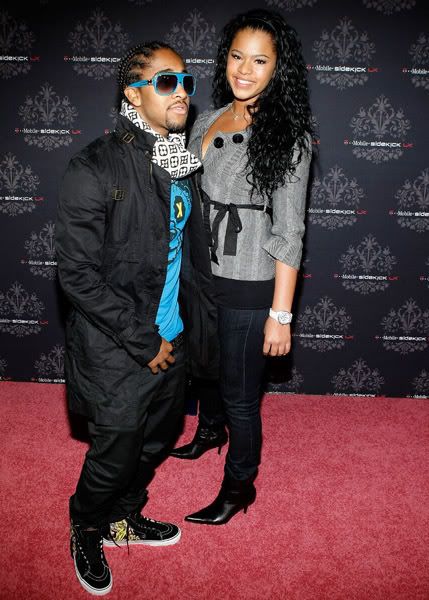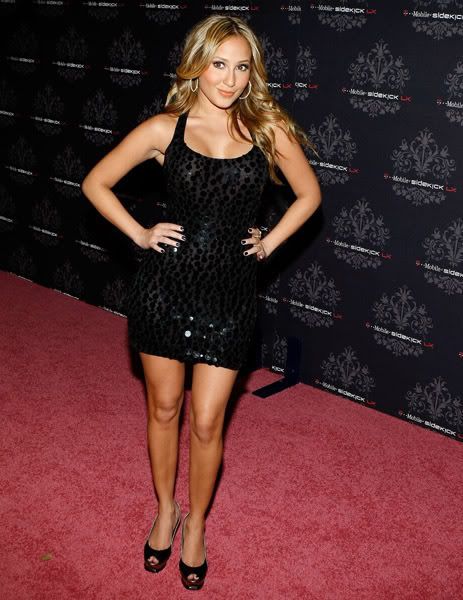 Other celebs that attended the T-Mobile Sidekick LX Launch party also include

Omarion

and

Bow Wow

as well as Cheetah Girl/3LW singer

Adrienne Bailon.
Boyz II Men

became Boyz II Fat at the at the

"Vail Hold'Em Poker Event for Your Cause: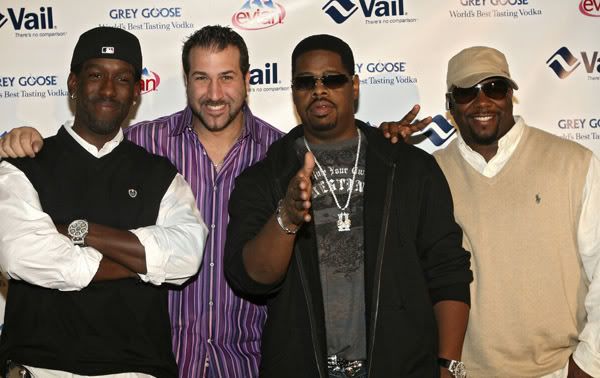 They were spotted with former N-Syncer

Joey Fatone.
Beyonce

was spotted at

Sheremetyevo International Airport

in Moscow, Russia - October 16, 2007: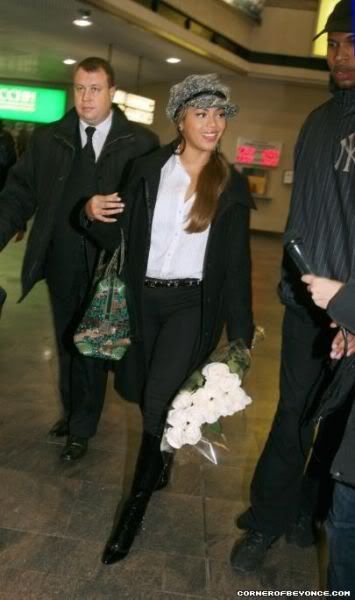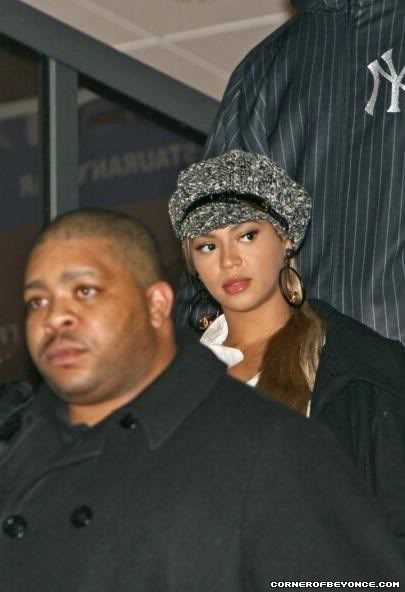 This chick is always on the move. How does she do it?
Over the weekend, Beyonce also celebrated her stylist

Ty Hunter's

35th birthday alongside her sister

Solange

and cousin

Angela Beyince.

Here's a couple of flicks: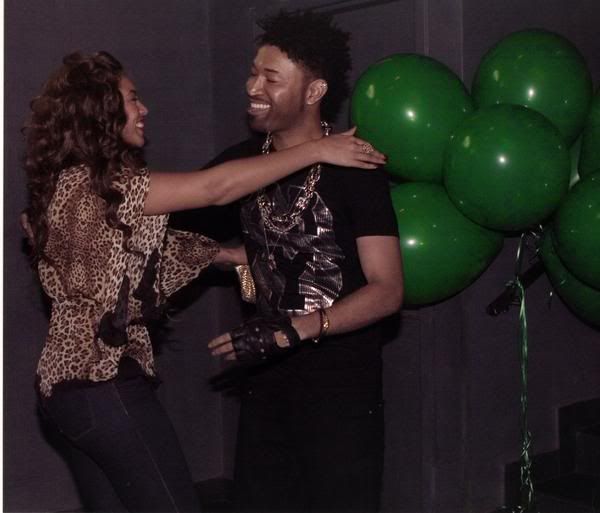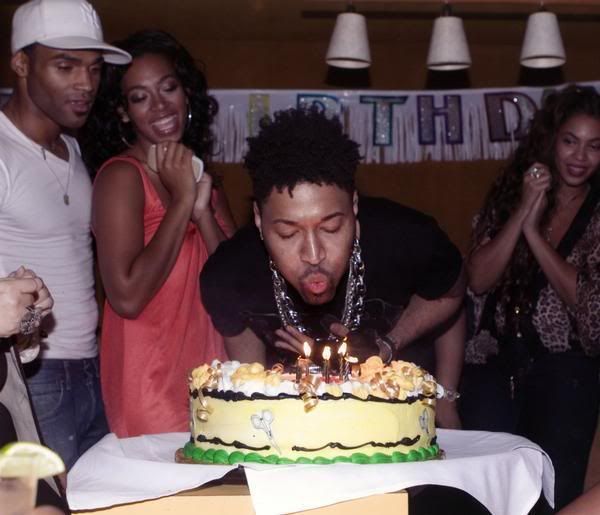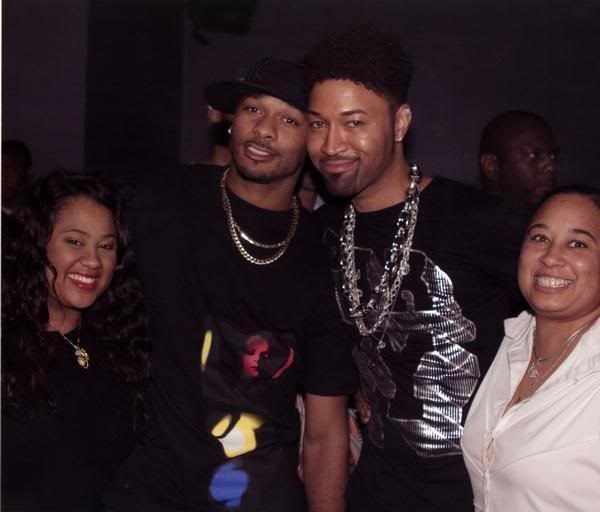 Solange looks gorgeous. That chick really has grown into her looks. Who'd have thought it? Solange is gearing up to release her sophomore album '

Solange and the Hadley Street Dreams'

next year. Stay tuned.
Labels: ADRIENNE BAILON, BEYONCE KNOWLES, BOW WOW, BOYZ II MEN, BRANDY, JENNIFER HUDSON, KELIS, MARIAH CAREY, MELODY THORNTON, MYA, NICOLE SCHERZINGER, OMARION, RIHANNA, SOLANGE KNOWLES