Beyonce

and her man

Jay-Z

went to eat a meal at

Pig

restaurant in New York City last night. Looks like chick has been eating good too. Wouldn't be surprised if she was taking full advantage of that lifetime

Popeyes

membership. She is looking rather thick in these pictures. These two always going out to eat. Don't they ever cook?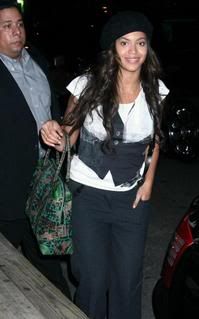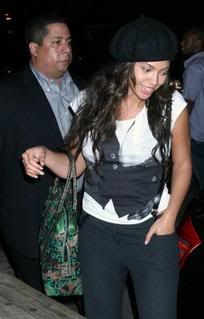 Oh yeah, Beyonce is a self-admmitted dummy when it comes to the kitchen. LOL! I'm not the best cook myself but at least I can do it. I mean fancy that, a black chick not knowing how to cook. And what is up with the invisible foot look anyway? Didn't
Jennifer Lopez start this trend back in August?
Weird. Besides, at least she looked pretty and refreshed without all the clown make-up on her face.
Labels: BEYONCE KNOWLES