Rihanna's

strip-club inspired UK tour went down at the

Metro Radio Arena

last night in

Newcastle

as she donned the skimpiest black PVC outfit in existence. The

'Umbrella'

singer wowed the audience with an energetic show but had to pull out of three gigs due to illness: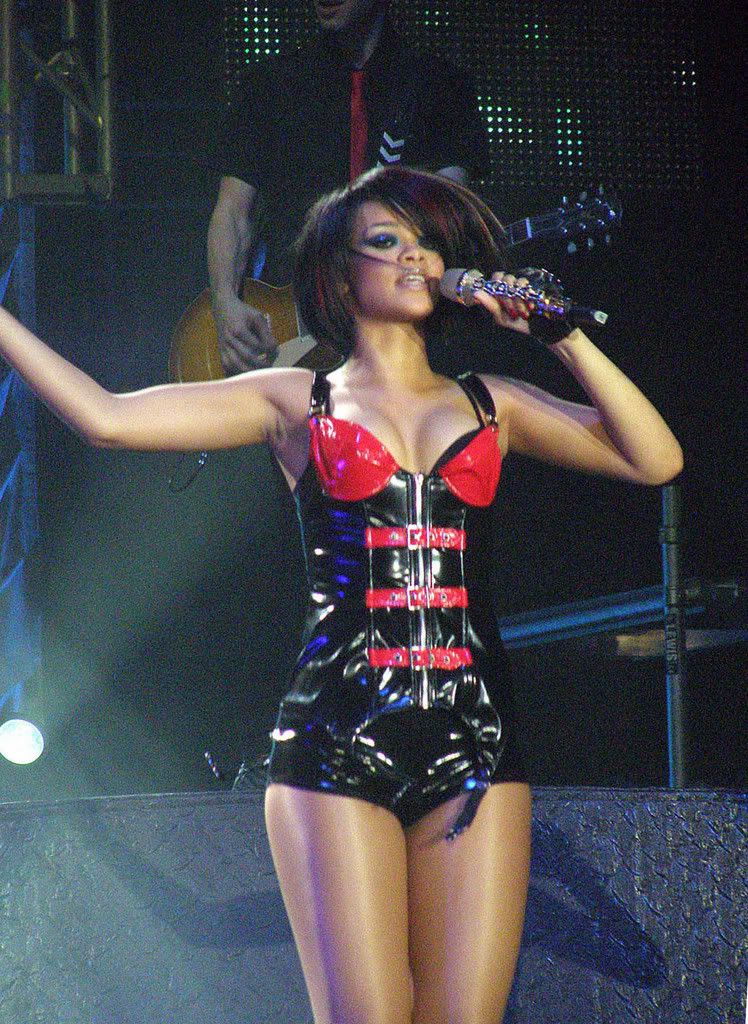 Apparently, the star has postponed three UK gigs as part of her European tour. She pulled out of my hometown

Birmingham,

as well as

Nottingham

but her doctor told her the show could no longer go on so she has rescheduled. Now her canceled gigs will take place in

March 2008.
More flicks: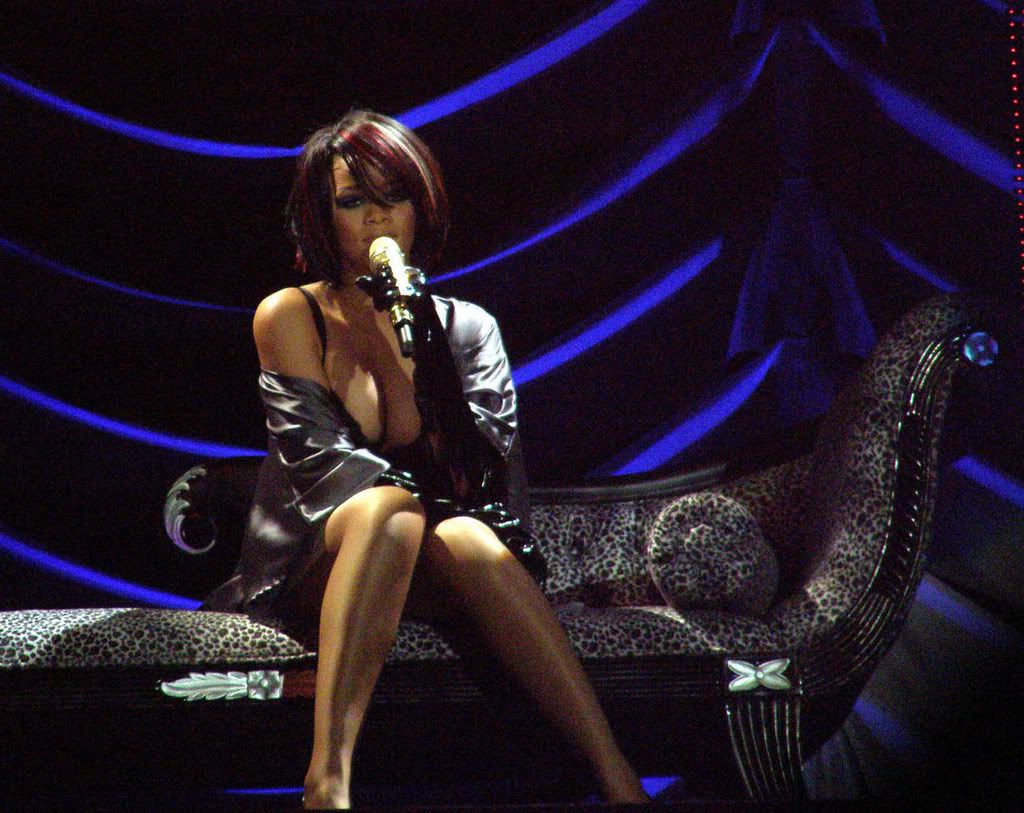 She's been working her fanny off non-stop with touring all over Europe. I guess it's all down to exhaustion as well. After the tour she should take a well-deserved break.

Rihanna wasn't the only one wowing UK crowds.

Ciara

took to the stage a couple of days ago when she supported Rihanna at her

Sheffield

show:




Thank you

Jennie.

Two gorgeous female singers rocking sexy attire. Wowing crowds they certainly did. However, Ciara doesn't even want to be around Rihanna because she considers the star contagious:

"Rihanna's really under the weather. I've been trying to catch as much rest as possible so I don't get sick too, so we haven't really hung out yet".

Touching.

Earlier this week,

Christina Milian

stopped by the

Ed Hardy

store in

Los Angeles

to pick out a few gifts for herself: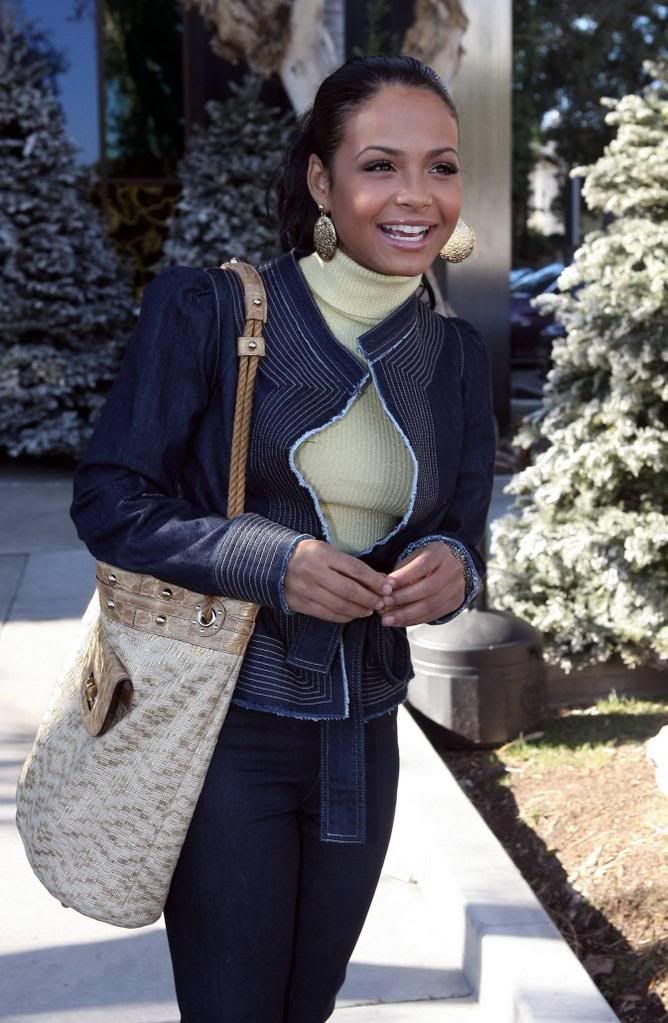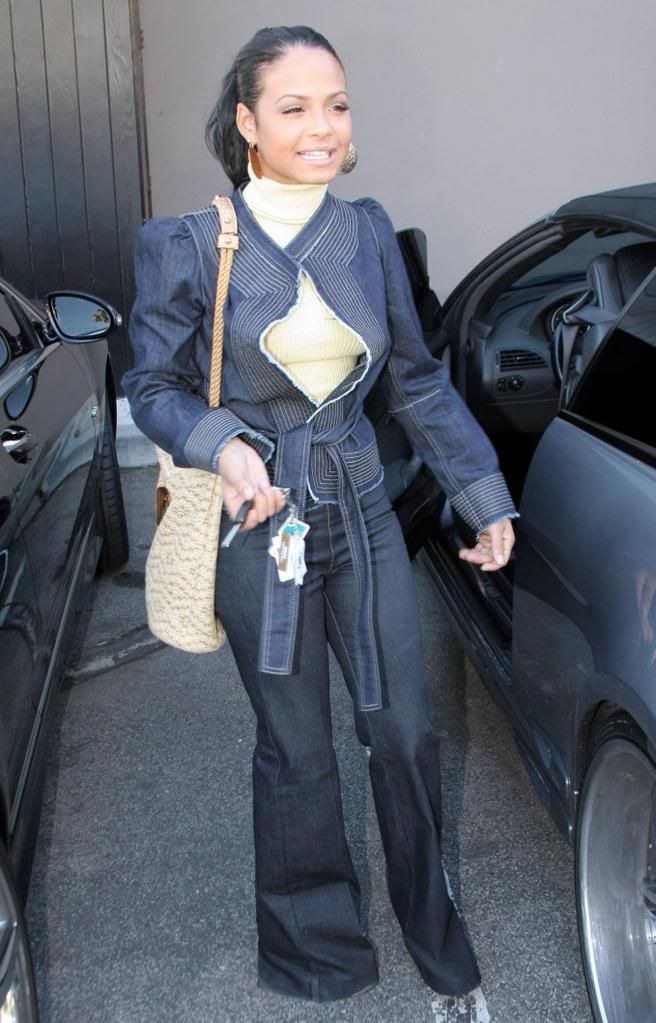 This is all she ever does. SHOP SHOP SHOP! Not that I can blame her. I have a massive bill on my

Dorothy Perkins

card and I just treated myself to a new phone worth £150 quid! Her Christmas movie

Snowglobe

airs tomorrow at 8pm on

ABC Family.



And Christina wasn't the only one indulging the christmas shopping craze. Last night,

Jennifer Lopez

and her mama were spotted leaving

F.A.O. Schwarz

toy store:




She is spoiling those babies already. Good for her though. The baby will have two daddies of course.

Amidst the

Spice Girls

tour in

Vegas,

Mel B

was spotted with her baby daughter

Angel Iris:






Awwww! Cute!



Nicole Scherzinger

reunited with her

Pussycat Dolls

at the

Spice Girls

gig in LA last friday: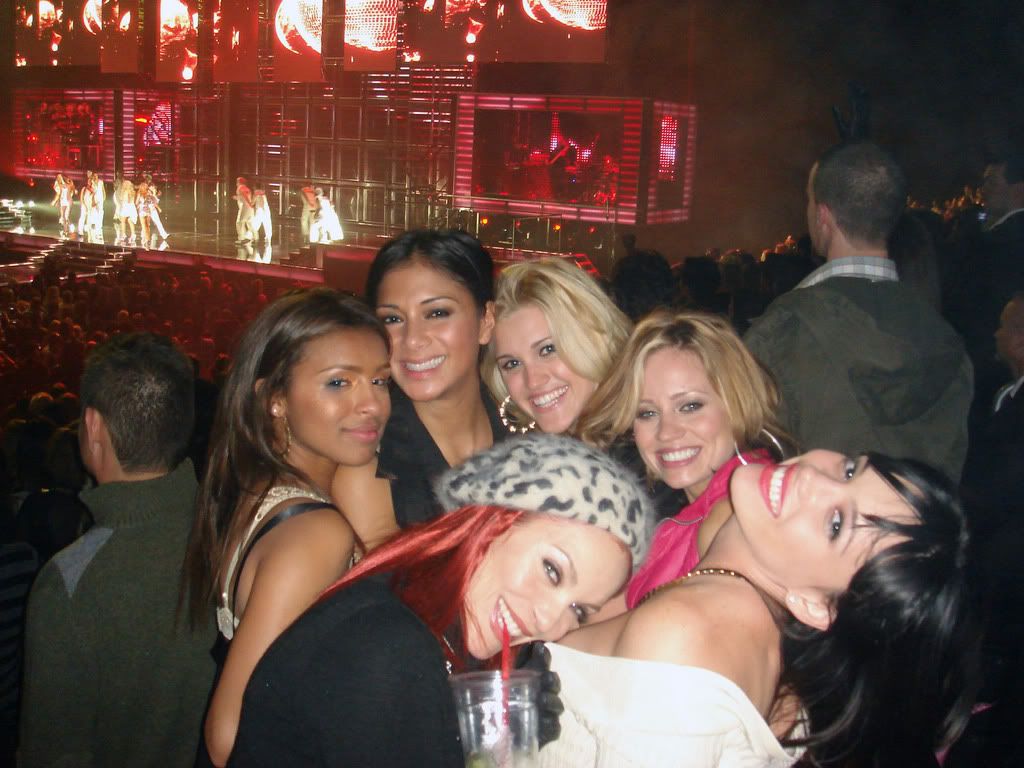 Wow. So they really are singling out

Asia.

But it's kind of cool since PCD are considered the modern day Spice Girls and yet they were all at the Spice Girls concert last week. A lot of folks will be pissed at Nicole because about 60 people lost their jobs at

Interscope

and

Geffen Records

on Thursday when both labels merged into one. Many of those laid off had been there for years. But the biggest reason for the merger and cutbacks is reportedly the huge failures of the

Will.I.Am,

Nicole Scherzinger and

Eve

albums, the last two which aren't even out yet. I also read that it cost

$18 million

to make and market those three albums and all of them have bombed. So thanks to Nicole and her wackness, folks won't be able to pay their bills anymore.
Labels: CHRISTINA MILIAN, CIARA, JENNIFER LOPEZ, MEL B, PUSSY CAT DOLLS, RIHANNA