Thursday, November 15, 2007
CELEB SPOTTINGS: R&B SINGERS OUT & ABOUT....
This week,

Alicia Keys

put in an appearnace at

ABC Studios

where she performed her latest hit single on

'Good Morning America'

in

New York City:
I love her coat. Alicia has been on fire lately.

As I Am

was released this week and Alicia has been promoting like crazy. Her album is a certified

no 1

if her sale predictions are anything to go by. She is on course to sell a staggering

550k

in her first week. Go get 'em girl!
More Flicks: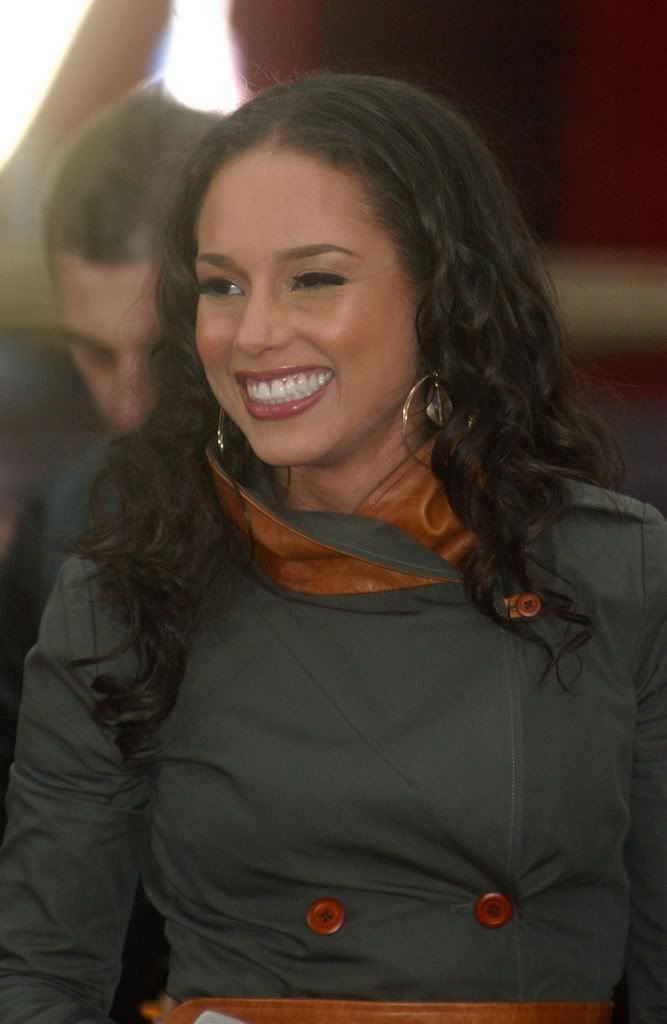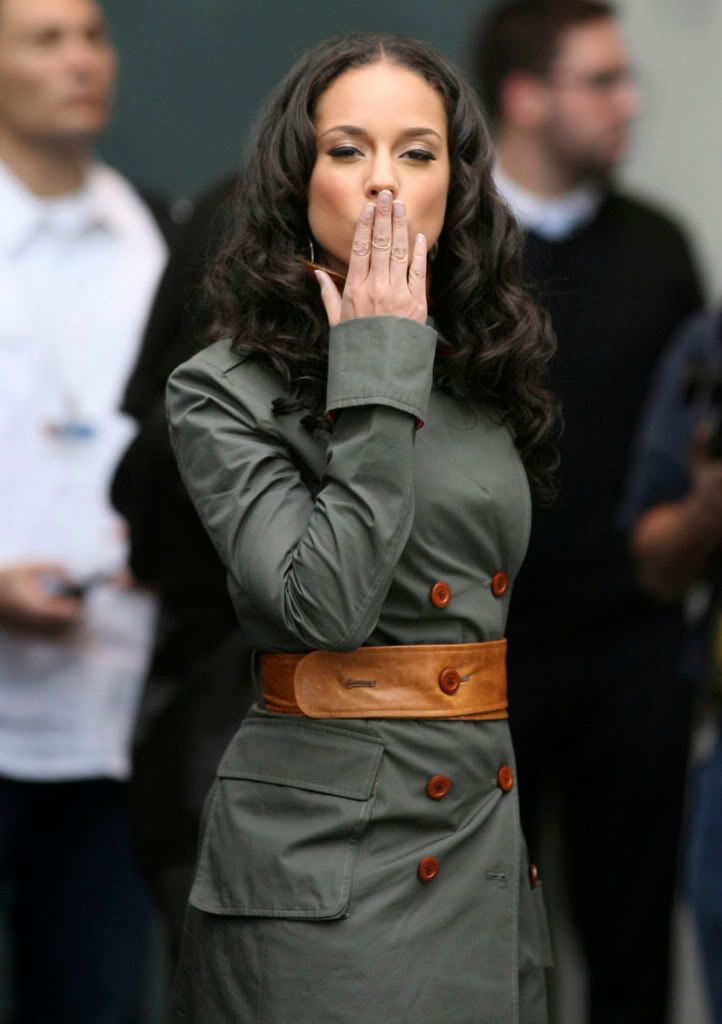 All are performances and hard work is set to pay off. She has crushed big diva

Celine Dion

who will reportedly trail in at

no 26

with predicted sales of

250k

for new album

Taking Chances.

Wow. Celine has flopped hard. I never expected that. But I'm just glad for my girl Alicia. As I Am is a very solid piece of work.

Yesterday, Alicia also attended a

J Records celebratory

bash for the release of her

"As I Am"

album in

New York City: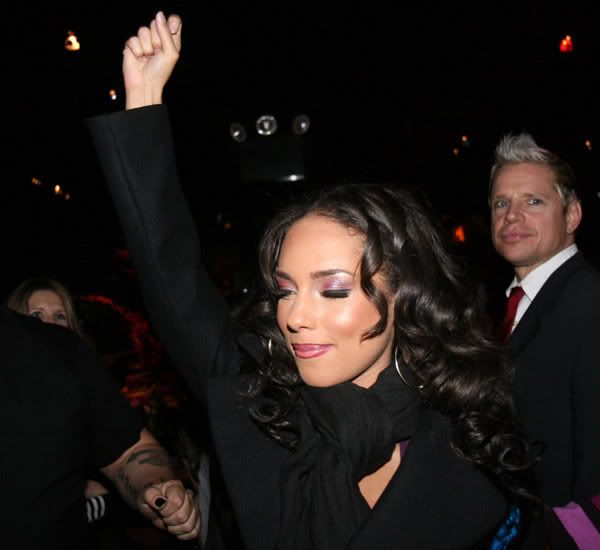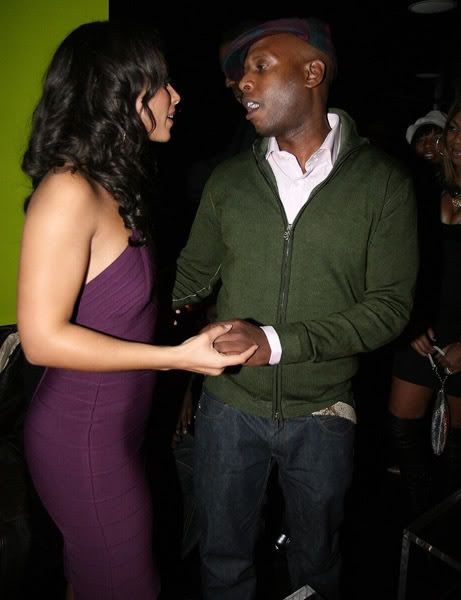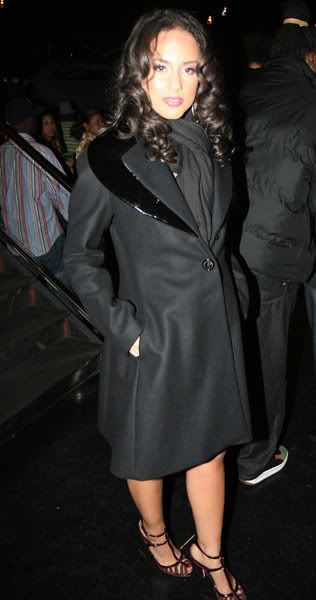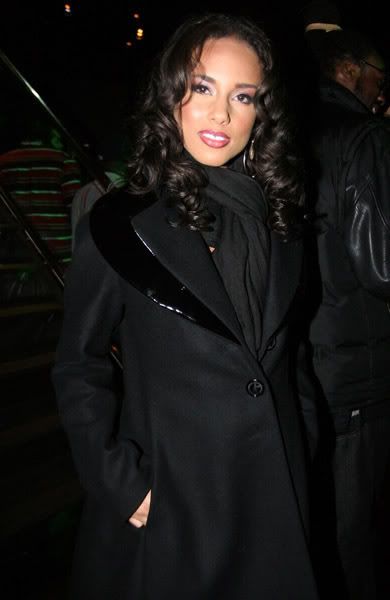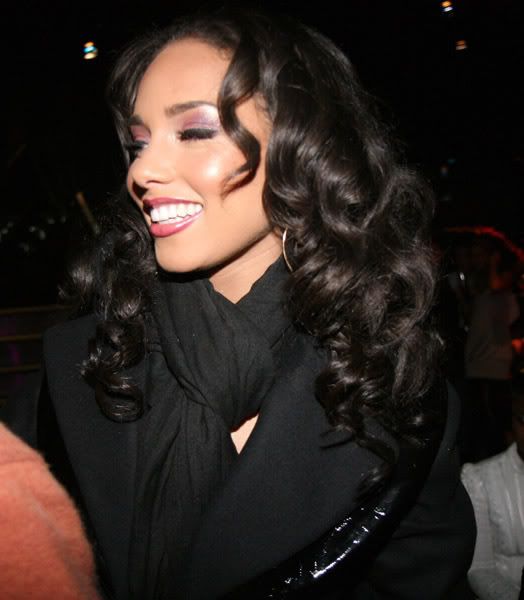 Her boyfriend/producer

Kerry Brothers

was right by her side. This is the man she made wait a whole year for sex. Wow. A WHOLE year. I guess he thought she was well worth it because many men would have scrambled and moved on eons ago but I applaud her and HIM especially. Not much men could do that. However, on Tuesday night, she failed to attend her own party.

Club promoters rented

Pacha

nightclub to launch her new album,

"As I Am,"

and had allegedly negotiated her appearance to the tune of

$15,000.

However, missing money kept the singer circling the block for nearly an hour while the promoters hustled to find

$4,000

to get Alicia out of her car. Alicia was meant to arrive by midnight where her friends and even boyfriend were all inside waiting for her. But she was outside driving around in the neighborhood.

Fans, including a heavily pregnant woman waited for hours and paid $25 to glimpse their idol but they were faced with sheer disappointment. I can only imagine. According to her manager, it was all down to "mismanagement by these club promoters". And it is very possible that Alicia had no idea her fans paid to see her at the club.

To my knowledge, Alicia has a very high level of devotion to her fans as much as

Mariah Carey.

I doubt she would snub her fans like that all because of a lousy $4,000 which is like pocket money to her anyway. Mariah is the biggest diva EVER and she goes out of her way for the fans. And Alicia is the same. Anyway, when the promoters finally came up with the money and called her, she was at home in bed. LOL! Anyway, in a revealing interview in the new

Entertainment Weekly,

she says she has found it hard to trust people.



"Ever since I was little, I always felt like if people knew about me, they'd be able to use it against me," Keys explains. "I've just always been like, 'If you don't know about me, there's nothing you can say to destroy or hurt me.' So, moving into a career where people are always prying, my instinct has always been to close up.





"I discovered a lot about myself I didn't like. I would look in the mirror, and I didn't know who that person was. I didn't like my eyes; I didn't like what they said. I couldn't sleep. I was uncomfortable all the time, and irritated and frustrated."



Crazily enough, I can sooooo relate to her.

I guess the dreaded lacefont is hanging on top of

Beyonce's

wardrobe at home. She hid her hair under a

Rihanna

-style beanie when she was spotted out with her fella

Jay-Z

after they had dinner at

La Esquina

last night: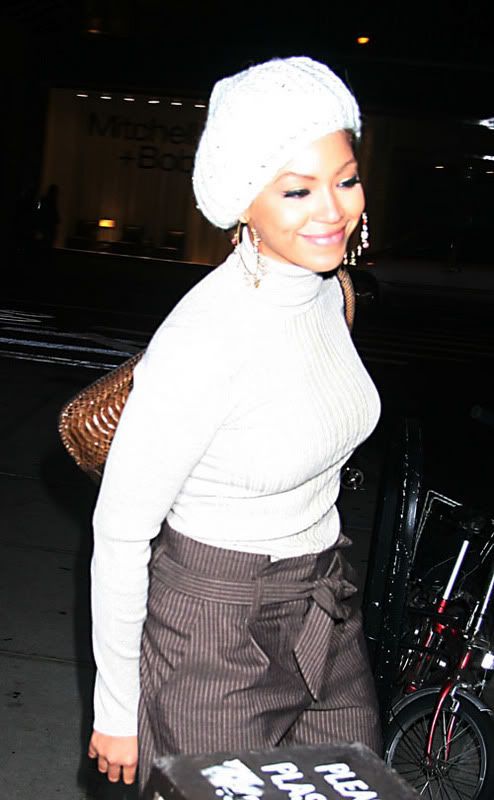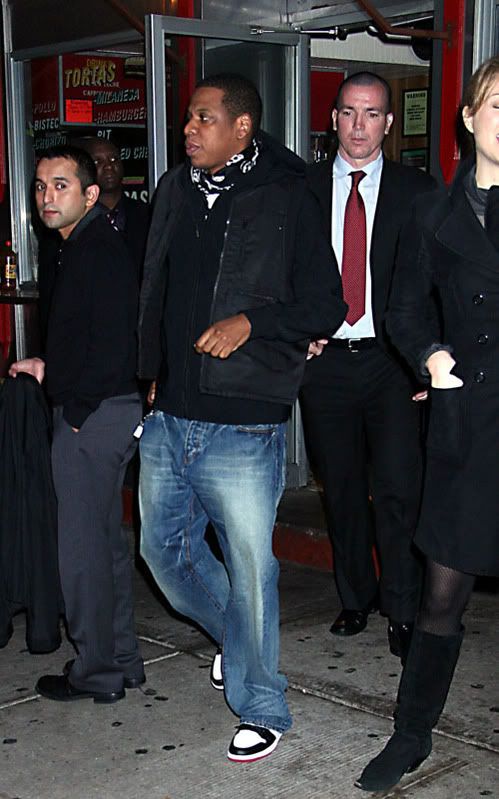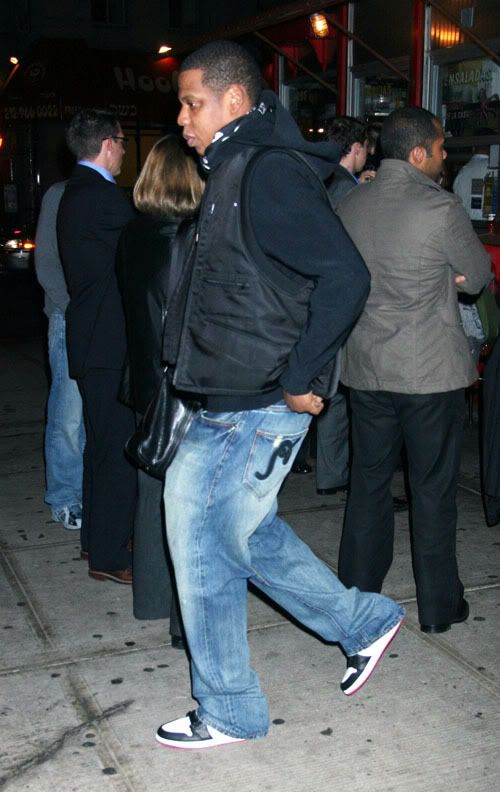 Her concert is over but this heffa still won't sit her ass down and REST. She is prepping herself to make an appearance at next week's

American Music Awards

so she's making her way to LA very shortly. And why does Jay-Z continue to dress up like a 14-year-old thug? He is damn near 40.

And if you're still questioning whether Beyonce is human, straight after coming off the plane from

Taiwan

since playing her last concert, she went straight to Jay-Z's

American Gangster

concert as I reported yesterday. Here are the pics of Bey backstage at the Jay-Z concert at

The Apollo

on Nov 13th: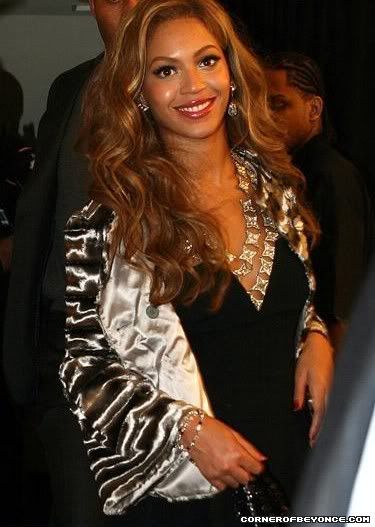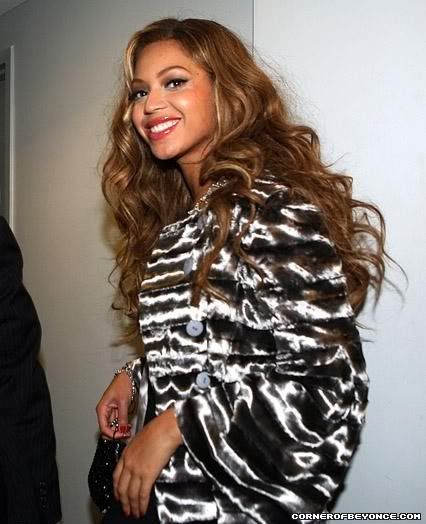 She must truly love her man to reject a warm bed and to stay out just to be at her man's side. Yup, Beyonce definitely isn't human.

Yesterday,

Marques Houston

and

Omarion

visited

MTV's "Sucker Free"

at

MTV Studios

in

New York City: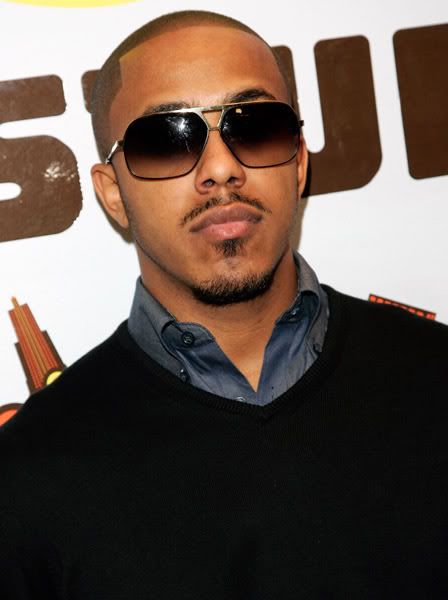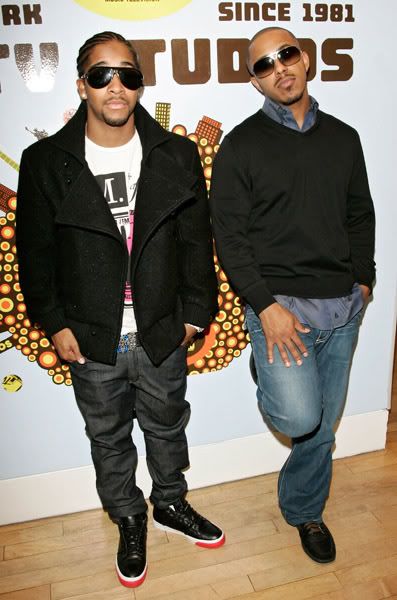 Being brothers by marriage aren't the only thing they have in common. They seem to love playing yoyo with dating the same

Jennifer Freeman

chick. Trife. And I never did get the big deal with those two anyway. O is gearing up to release his wack album

Face Off

with

Bow Wow

on

Dec 11th.

Never mind Sucker Free. They suck period. Keep it locked.
Labels: ALICIA KEYS, BEYONCE KNOWLES, MARQUES HOUSTON, OMARION
posted by Toya @ 9:55 PM

|
Name: Toya
Home:
About Me:
See my complete profile


SUBSCRIBE TO MY RSS-FEED:

Contact Me
Email: toyasworld2007@yahoo.com
Navigation
DONATE TO THE CAUSE:
R&B Hotness!
Previous Post
Archives
Shoutbox
Fansites