Here is the official cover art for

X-Factor

winner

Leona's

new album

Spirit,

which will drop

November 12th: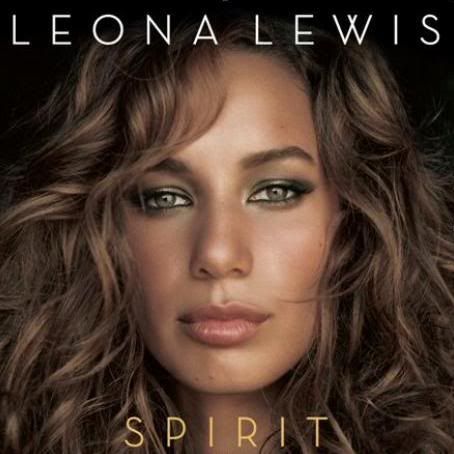 It's an okay album cover. Not that creative as there are millions of album covers that look like this. I was expecting it to have some type of spiritual essence to capture the mood of the album and to fit in with the album title. Her new single

'Bleeding Love'

is released next week Monday

(Oct 22nd)

and there is STILL no video. It's as if they don't want to air it until her X-Factor performance, which is madness. Anyway, Leona's album will be met with strenuous promo as on Saturday

(Oct 20th),

she'll be performing on the very first live show of The X Factor and as reported, she'll also be performing on

Saturday Night Divas

(Oct 28th)

and the promo appearances will continue on from there.
Earlier today, Leona was on UK morning chat show

THIS MORNING.

It was a live interview and everything where she confirmed that her X-Factor performance will take place on Saturday:
They showed her rise to stardom as well as an exclusive clip from the new video. She looked pretty. Check it out!
Labels: LEONA LEWIS, THE X-FACTOR