Amerie

attended and performed at the

Girlguiding UK Big Gig

at Manchester Arena this past weekend: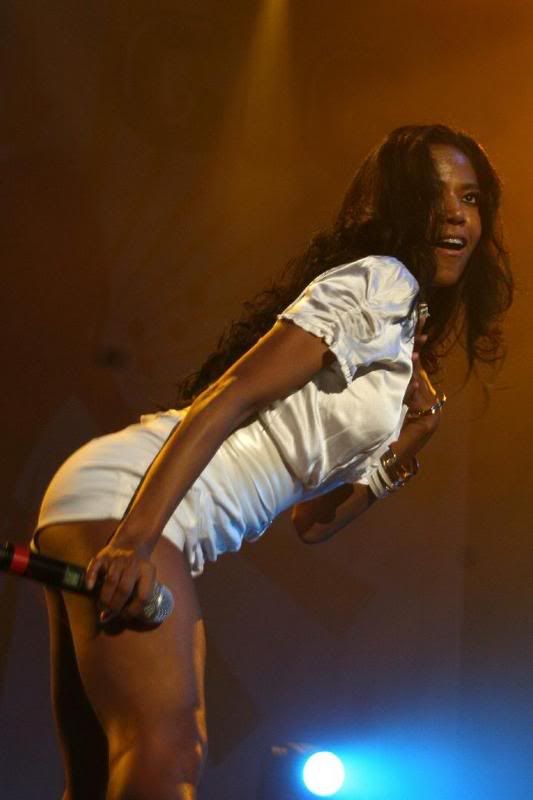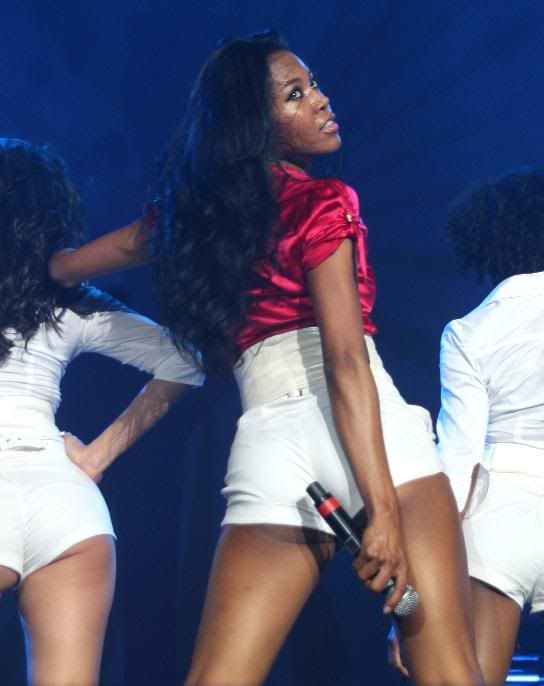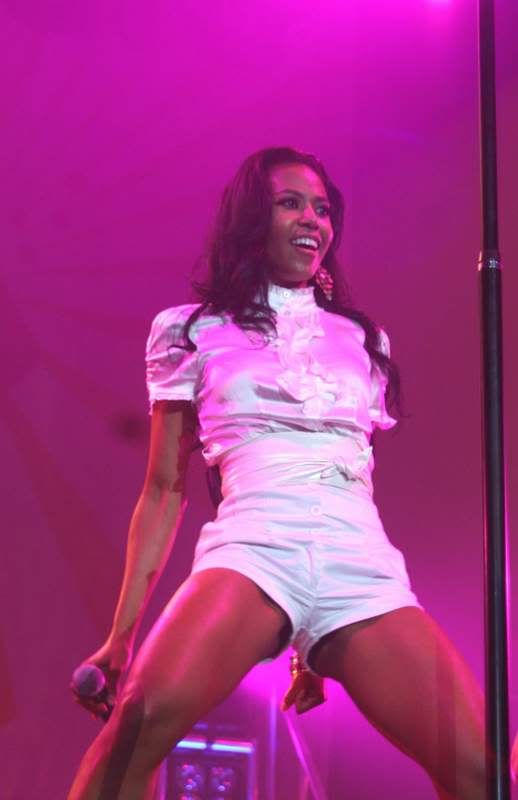 Amerie was making the most of her 2-million dollar legs as she was sporting little more than a pair of six-inch heels. At the show, she performed hit singles

Take Control

and

1 Thing

at the event solely organised for the UK Girlguiding organization. Whilst cavorting across the stage in tiny white hotpants and red blouse, Amerie strived to pop a sexy dance routine to an appreciative UK audience. I guess her legs are her only temple. She looked great though.



Mel B

and hubby

Stephen Belafonte

arrived at the

5th Annual Best In Drag Show

fundraiser for AIDS at the Orpheum Theater on October 14, 2007 in Los Angeles, California: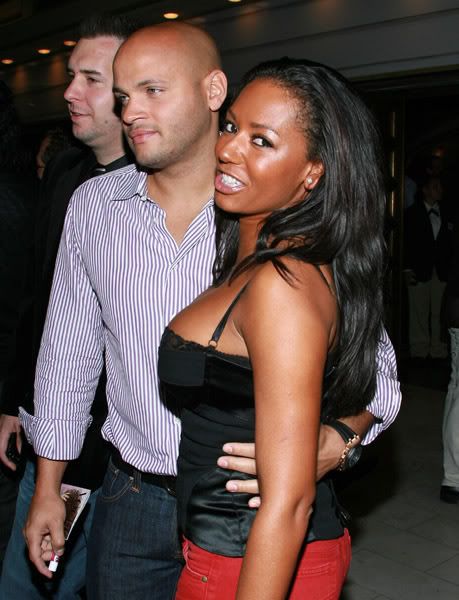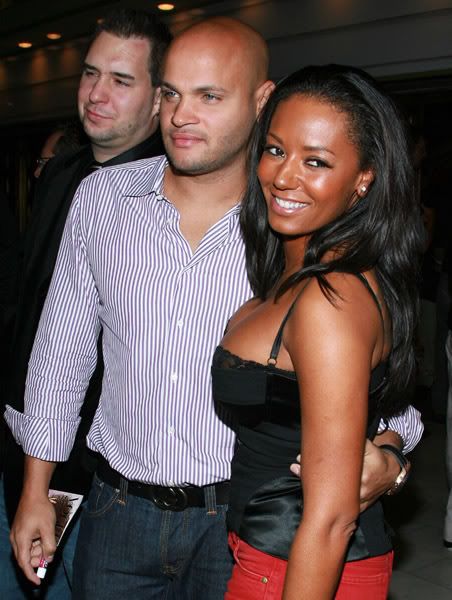 Her implants are ridiculous! It has also been reported today that Mel is set for a court showdown with former lover

Eddie Murphy

- on the eve of the

Spice Girls'

first reunion performance. Apparently, Mel will find out how much maintenance he'll pay for their daughter Angel Iris in Los Angeles on November 14. The next day the Spices are booked for a Victoria's Secret fashion gig prelude to their world tour. I am so over the Eddie and Mel saga. I think she's milked it for all it's worth and should just move on. As long as he's doing his bit financially. You can't force a man to know or love his child. The whole world knows he's a dog and that's just something he has to live with.

Anyway, last week,

Keyshia Cole

put in an appearance on

MTV's MiTrl: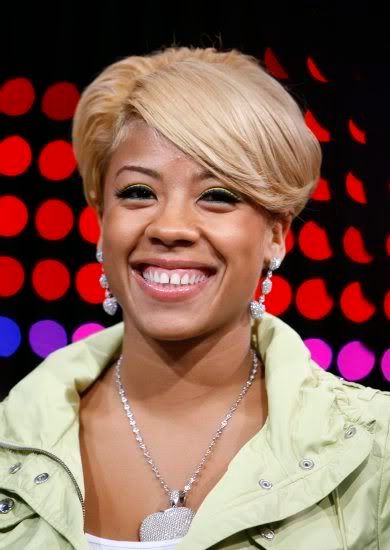 I hate that blonde hair sooooo damn much. It doesn't look good. Carot top was a better look for her.

Anyway, here's a couple more backstage flips of the

BET Hip Hop Awards: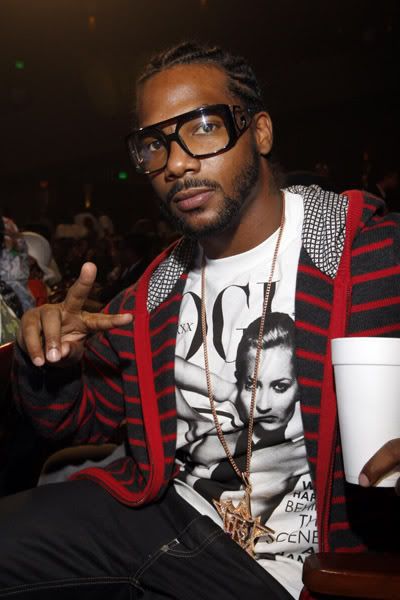 Again, Keyshia Cole, producer

Polow Da Don

and singer

Mario Barrett

all put in appearances.

And speaking of Mario, here's a clip where he talks about his mother's drug addiction on his MTV special:




The show airs

October 20th

at

1:00pm

EST on MTV. His new album

GO

drops

27th November.

The album is hot by the way. CLICK HERE to read my album review.

Yesterday, I posted pictures of

Rihanna

leaving a tattoo parlour in New York City and her tattoo has now been unveiled:




What an ugly ass tattoo. Is it a penis? It is a snake? Nope, it's a guitar. A badly drawn one too. Whoever did that needs to be shot. It looks like it was done in black ink. I know it's a guitar but the artist didn't do a good job at all.

Cutie

Chris Brown

was spotted out and about in LA last week: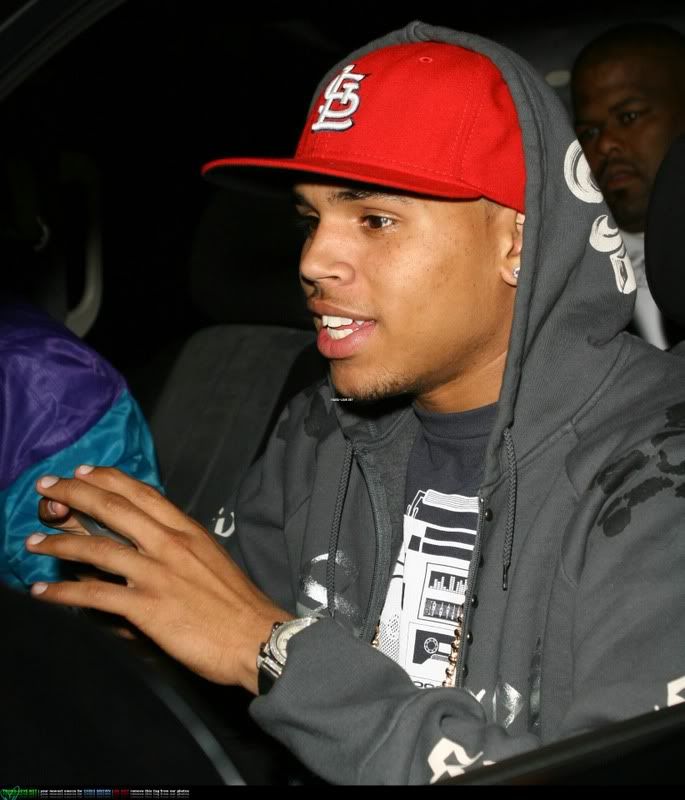 [SPOTTED @ YOUNG LOVE]
Supposedly, he'll be going on tour next month, and whilst we're here, here's the official tracklisting for his new album
'Exclusive'
which is set to drop
November 6th.
The CD will also come with a DVD:
1. Throwed 3:34




2. Kiss Kiss featuring T-Pain 4:11




3. Take You Down 4:05




4. With You 4:12




5. Picture Perfect featuring will.i.am 4:12




6. Hold Up featuring Big Boi 3:48




7. You 3:22




8. Damage 4:16




9. Wall To Wall 3:48




10. Help Me 3:17




11. I Wanna Be 3:46




12. Gimme Whatcha Got 3:48




13. I'll Call Ya 3:53




14. Lottery 3:42




15. Get At Ya 3:19




16. Mama 4:23




17. Nice featuring Game 4:31




18. Down featuring Kanye West 4:17





Disc 2




1. Journey To South Africa 15:00




2. Behind The Scenes - Wall To Wall 15:00




3. Behind The Scenes - Kiss Kiss featuring T-Pain 12:37



A massive congrats goes out to

Janet Jackson.

Her movie

Why Did I Get Married

has notched up the no 1 spot at the Box Office raking in a total of

21.5 million: