Wednesday, October 31, 2007
CHRISTINA MILAN: DRESSES UP FOR HALLOWEEN....
Christina Milian

got all dressed up for Halloween at

Hpnotiq's Halloween Party,

and even looking vampish, she still looked ....
CUTE!

All images are in HQ. So what DO you have in store for the Halloween season? Got any trick or treats in store? Stay tuned.
Labels: CHRISTINA MILIAN
CONTINUE READING THIS POST ....
posted by Toya @ 7:11 PM |

CHRIS BROWN: EXCLUSIVE [ALBUM REVIEW]....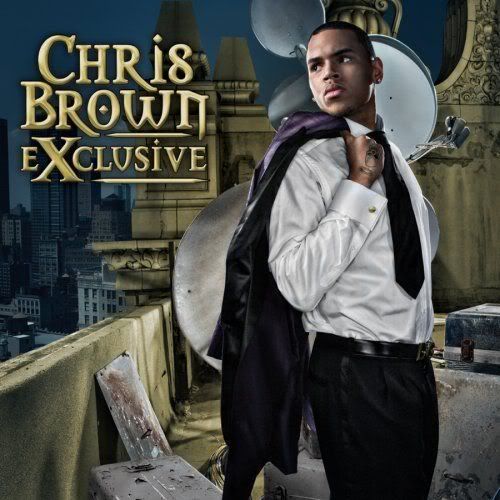 Chris Brown's

Exclusive

starts off very amateurish but does come into its own for the most part. Outside of the go-go inspired

Throwed,

I think he hesitated a great deal to push the boundaries with this album. Fear of not wanting to alienate his younger fanbase plays a major part I think. As he grows older he also needs to evolve as an artist instead of taking steps backward, which is exactly what I think was the case here. His 2005 debut was cleverly crafted together with fun and catchy R&B. His up-tempo joints on the new cut fail to emphasise the edgy, outstanding rawness that could once be heard in previous hits. If Chris wants to stay in the game for many years to come like his idol

Michael Jackson,

he can't just put out a mediocre/decent album, he has to put out an outstanding one. Still, you can't forget how he electrified the pop scene two years ago. Chris is young and oozes lots of talent but there's always room for improvement. He's a wonderful performer but he can't rely on a couple of enchanting footwork to pave the way. Musically, he needs to bring the heat.
Vocally, I'm not hearing much advancement. The music just doesn't represent that much maturity (not so much the lyrics but the actually quality).

Wall to Wall

is so damn cheesy, it practically gives Big Macs a run for its money, although some of his lyrics do have the obvious ripeness regarding sex and relationships.

Take You Down

being one of them. I practically had a brain orgasm after FINALLY hearing this song in full and high quality. The wait was worthwhile. In fact, if his whole album was mainly based around that vibe, his CD would have been flawless (

Mario Barrett

is killing the competition on that front). I think

Take You Down

(as well as

You

) are brilliant due to the

Prince

resonance. But I also love the electrified guitar during the breakdown which brings more immensity and greatness to the track. The

Stargate

-produced

With You

(which is the next single) is part of the poppy acoustic

Beyonce

-ala-

Irreplaceable

poison that's consistently plaguing many of today's R&B singers. How unfortunate. And as generic as some of the songs are, this track certainly didn't need to make the cut.
The album sees many contributions in top producers such as

Kanye West, Will.i.am, Timbaland, the Underdogs,

and

Bryan Michael Cox

and your not-so-talented producers such as

Stargate

and

T-Pain.

For the most part,

Exclusive

is pretty heartening once you get stuck in. It's nowhere near as terrible as I expected but it's not all that memorable either. Out of the variety, I'll never understand why they chose to release

Wall to Wall

as the lead single. Talk about career suicide. Then they tried to play it off as it being just a 'buzz' track with

'Kiss Kiss'

being introduced as the official first single. I am glad it's doing extremely well on the charts. It may even have saved the album in fact. My standouts tracks would have to be

Take You Down

of course,

You, Damage

and

I Wanna Be.

Those are getting heavy spins on my part.

Exclusive

drops next week Tuesday

(Nov 6th).

If you want to see him do strong numbers in his first week, be sure to cop it.
Rating: 3/5
Labels: ALBUM REVIEW, CHRIS BROWN
CONTINUE READING THIS POST ....
posted by Toya @ 6:58 PM |

JORDIN SPARKS: ALBUM COVER ART UNVEILED ....
Here is the official cover art for the forthcoming album of

American Idol

champ

Jordin Sparks.

The album drops

Nov 20th:
I like it. Not over the top or anything. Just nice and simple. I look forwards to hearing what it sounds like.

American Idol

will be back on our screens in mid

January 2008.
Labels: AMERICAN IDOL, JORDIN SPARKS
CONTINUE READING THIS POST ....
posted by Toya @ 6:46 PM |

LEONA LEWIS: 'HOMELESS' & 'FOOTPRINTS IN THE SAND' PLUS ALBUM SNIPPETS....
Two full studio versions of

Leona's

Homeless

and

Footprints In The Sand

can now be heard. They are both original cuts from her forthcoming debut album

Spirit

which will drop

Nov 12th

:


'Footprints' first premiered on the

X-Factor

a couple of weeks ago but it was used as a sound-over. Both songs are big balladry slow cuts that could easily have been pulled from

Mariah's

'Butterfly'

album circa 1997. In fact, it only made me dig into my CD collection to pull out that album, when Mariah's music was still flawless. Leona isn't even trying to distinct herself from the Mariah comparisons because she even went ahead and hired Mariah's producer.


Better In Time

I Will Be

Take A Bow

Whatever It Takes
[LISTEN, DOWNLOAD]
Labels: LEONA LEWIS
CONTINUE READING THIS POST ....
posted by Toya @ 6:41 PM |

MUSIC CAREERS IN JEOPARDY: NICOLE SCHERZINGER & JENNIFER LOPEZ....
Former

Pussycat Doll

Nicole Scherzinger's

debut CD is being pushed back again to early

2008

DUE to the poor performances of latest singles

Whatever You Like

and

Baby Love.

This news was confirmed by Nicole's label

Interscope.

Both singles have done really badly on both sides of the Atlantic. They were even pressing forward to release

Supervillain

but it doesn't look like it's going to happen now.
As her songs are failing to reach the top 100, insiders say Scherzinger's team is "rethinking" the roll-out while leaving an option open for more studio time. As I keep saying, her music sucks and that's all it boils down to. Lack of good material. I'd rather see

Melody

do her thing on the solo front. I bet she's wishing she didn't give up her Pussycat Doll position. I mean, I don't even think much folks were checking for Nicole as a solo act, it was was actually a forcing hand by the record label. I guess we have another

Amerie/Mya

case on our hands. And we already received the bad news a couple of days ago that

Kelis

got dropped by

Jive

due to poor sales.
Another artist whose music career is in jeopardy is

Jennifer Lopez.

She ALSO faces getting dropped by her label. A source close to

Epic Records

and Epic's parent company,

Sony BMG,

says that the label is fed up with Jen's poor sales AND the amount of money it's costing them to promote the diva.
"She costs too much money and doesn't sell enough," says the source, who is familiar with the issue. "Her last album cover alone cost $60,000 in hair and makeup, lighting, photographers, re-touching, etc. The video budget was in the neighborhood of $300,000."
Reportedly, her

'Good Morning America'

performance earlier this month were paid for by the label. She was costing them

$8,000

per day — for make-up, backup singers, to the rigging, lighting and sound. Well, after selling HALF of

Kelly Rowland's

numbers this comes as NO surprise. But she's about to become a mother so I doubt Jen cares right about now that she'll be dropped when she'll be dropping babies of her own in the next 4-6 months.
Labels: JENNIFER LOPEZ, NICOLE SCHERZINGER
CONTINUE READING THIS POST ....
posted by Toya @ 5:54 PM |

Tuesday, October 30, 2007
CELEB SPOTTINGS: R&B SINGERS OUT & ABOUT ....
Alicia Keys

did a spot of promotion for her forthcoming album

As I Am

her which drops

November 13th.

Last night, she did a private showcase at

El Colegio de Médicos de Madrid.

All images are in HQ: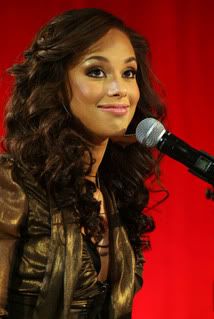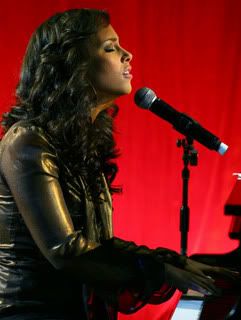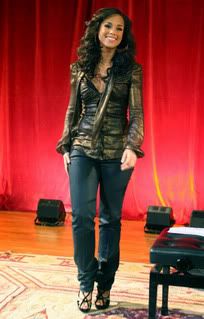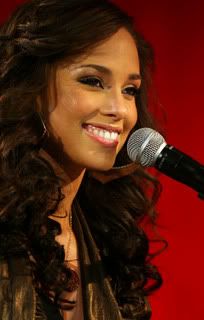 Alicia has been EVERYWHERE promoting the album. At the showcase she performed a couple of exclusive tracks from the highly anticipated disc. I love her to bits but what would she do without that piano?
On Oct 29th,

Ashanti

attended the

007 Angel Ball

which was hosted by the

G&P Foundation

at the

Marriott Marquis

in New York City. All images are in HQ: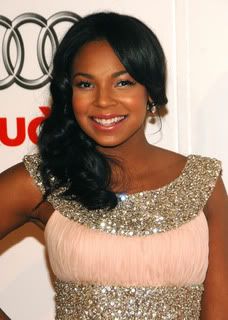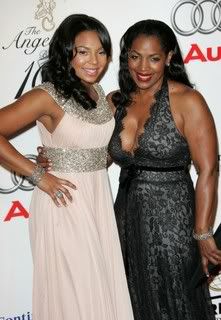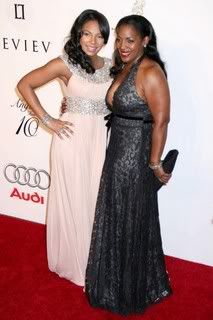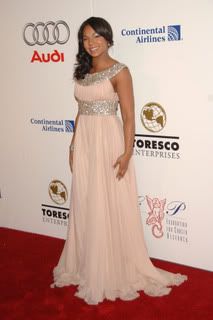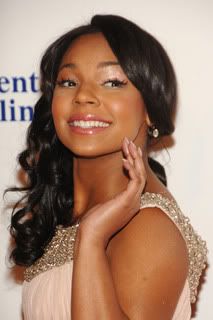 She looked nice. Too bad I couldn't say the same about momager.

Who else was at the event?

Joss Stone

for starters. And she also hung out with

American Idol

judge

Randy Jackson: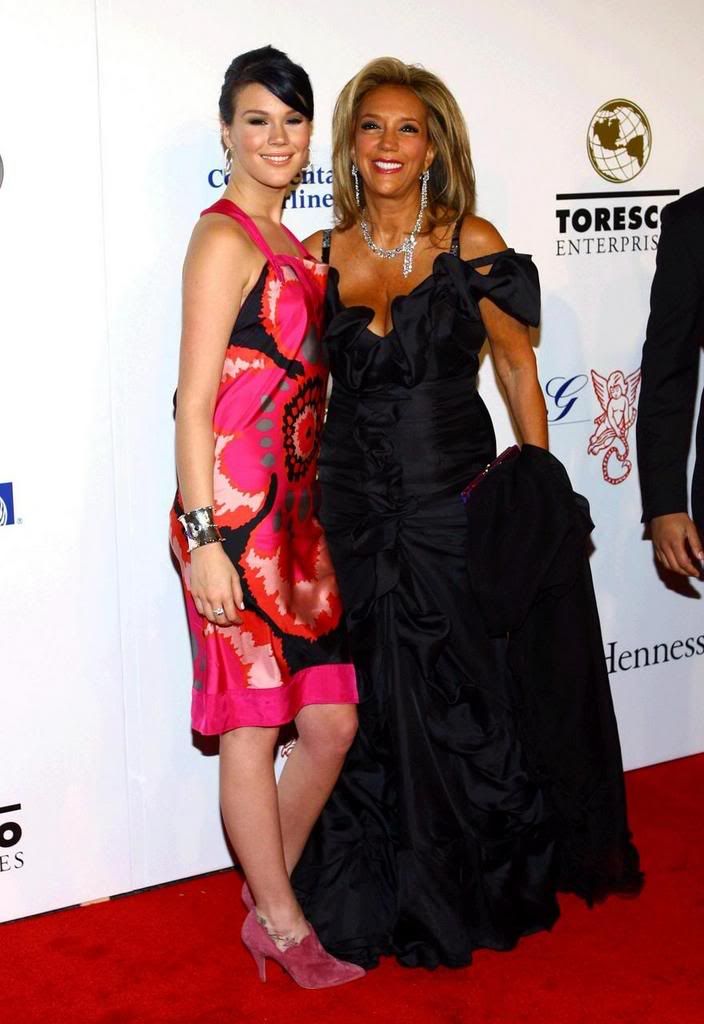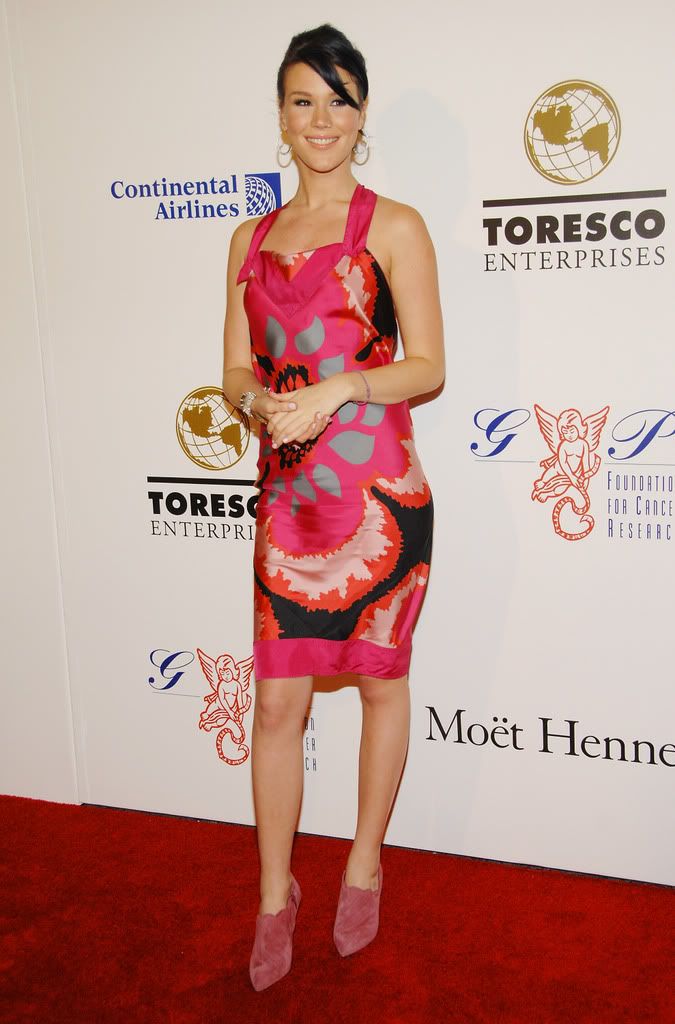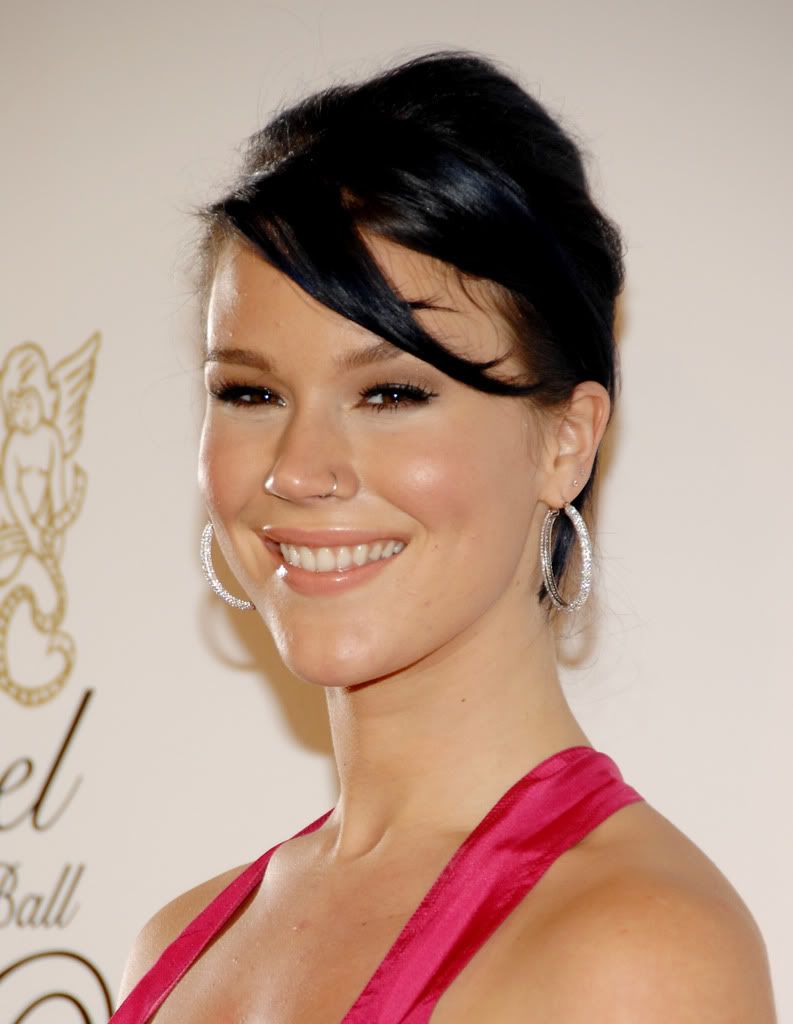 As I keep saying, Joss sure does scrub up well.

Ex-

Destiny's Child

singer

Michelle Williams

attended a special screening of

'American Gangster'

in Los Angeles: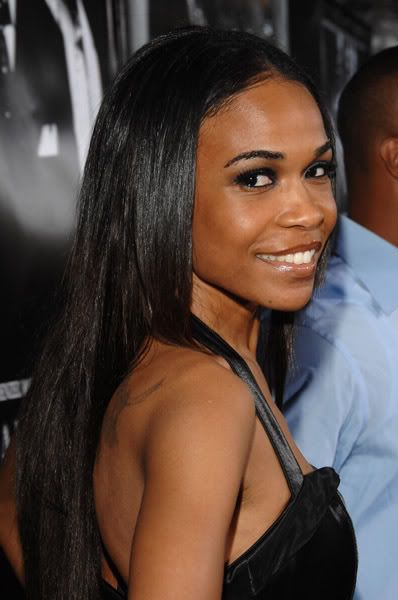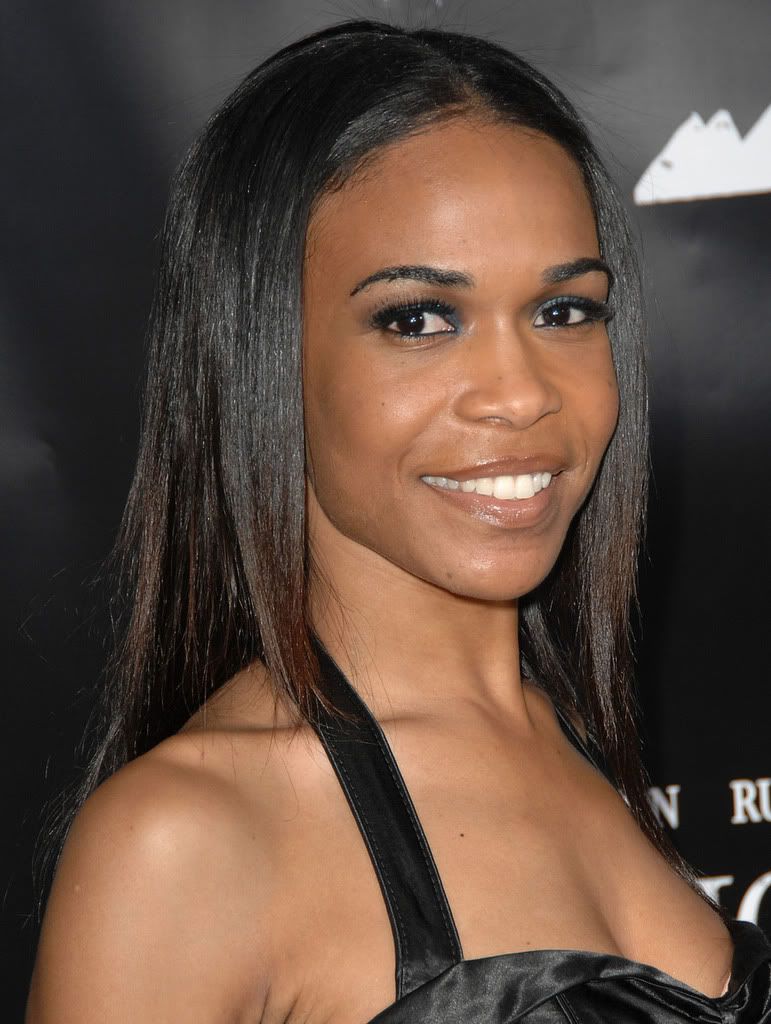 Someone leaked the movie on the Net. I may check it out tomorrow from the VERY same outlet where I got to watch

Tyler Perry

and

Janet Jackson's

'Why Did I Get Married'.

The movie has YET to open here in the UK. The Internet has saved me soooo much money on going to the movies or renting a movie from Blockbuster. Anyway, in other Michelle news she is currently working on an 'R&B' album to be released in

May 2008.

And she's currently in the studio. She is still doing the

Color Purple

and has recorded a track called

CURIOSITY

which has been produced by

Rodney Jerkins.

She says the track is hot. These lil tidbits come from Michelle herself and were written on her official Myspace blog. Are ya'll checking for Michelle?

And speaking of Destiny's Child,

Beyonce

arrived in Thailand yesterday:






The Beyonce Experience

concert is set to kick off once again, if it hasn't already. I totally look forwards to the DVD.



Mariah Carey

was spotted out and about in New York City rocking a denim outfit: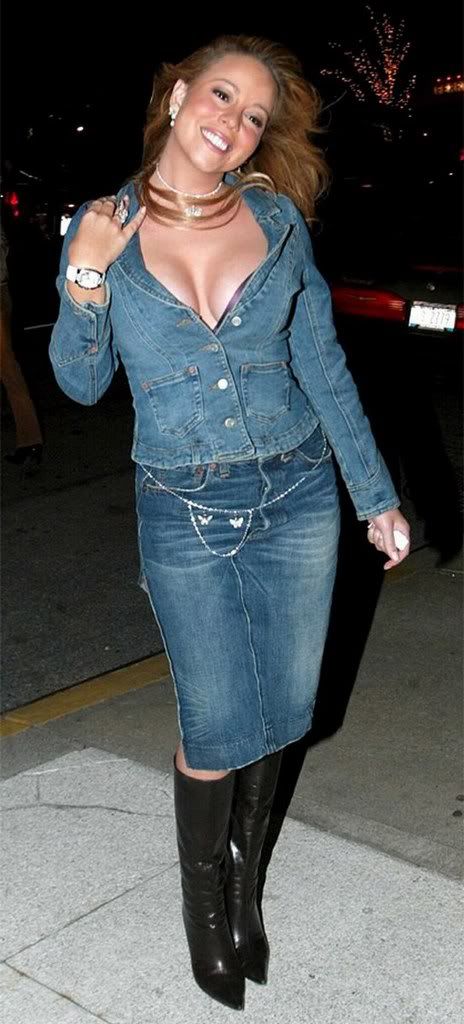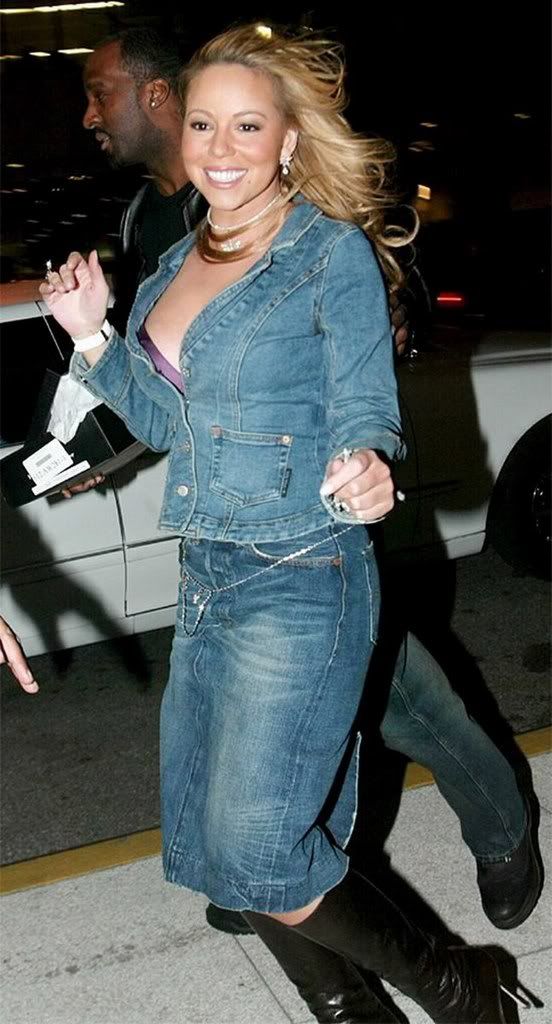 Throughout the whole year, I don't think I've seen Mariah dressed up in so much clothes.



Kelis

attended and performed at the

'Yana K' Runway Collection

event in Los Angeles this past weekend: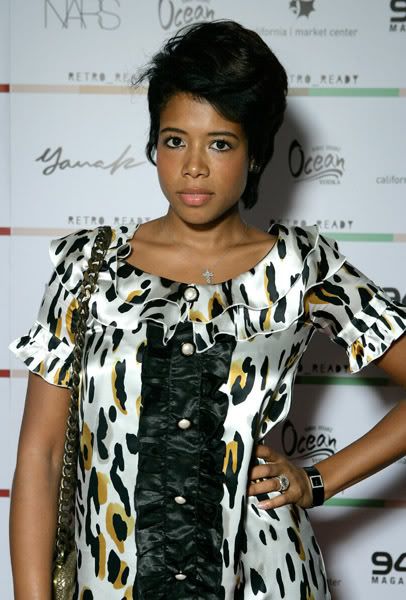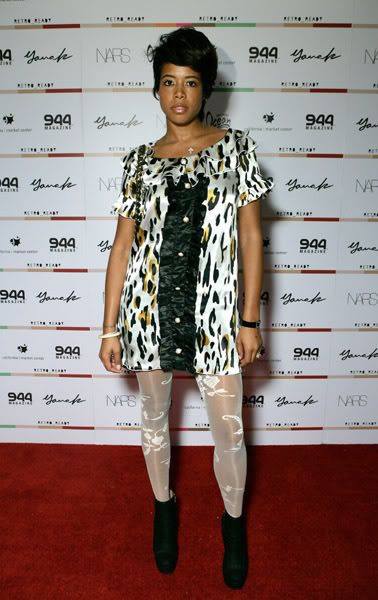 Kelis remains undeterred even after her record label

JIVE

did the nastay and dropped that ass. Oh well.

PART 3. Another

Ciara

birthday bash: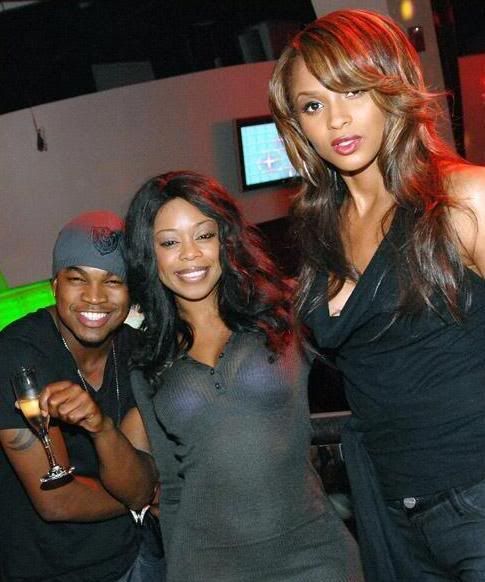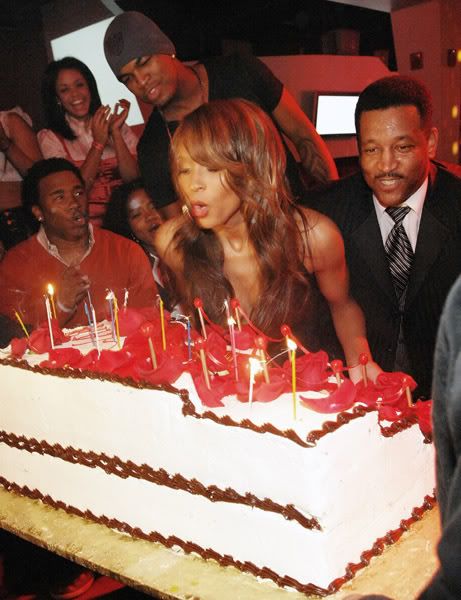 This one took place in Ciara's hometown

Atlanta

and fellow R&B singers

Ne-yo

and

Bobby Valentino

helped her to celebrate. I am quite surprised at seeing those two together considering that Bobby V had some snotty things to say about Ne-yo getting all the favoritism at

Def Jam.

Stay tuned.
Labels: ALICIA KEYS, ASHANTI, BEYONCE KNOWLES, BOBBY VALENTINO, CIARA, JOSS STONE, KELIS, MARIAH CAREY, MICHELLE WILLIAMS, NE-YO
CONTINUE READING THIS POST ....
posted by Toya @ 11:38 PM |

CRAIG DAVID: PERFORMS 'HOT STUFF' ON GMTV....
Craig David

was on

GMTV

this morning where he performed his new single

Hot Stuff.

He wasn't singing live as usual but he looked cute so it didn't matter. We all know he can sing his ass off:
Craig revealed that he is doing very well money wise for his record company and that's why he's been allowed to sample songs from artists he really respects like

David Bowie, Michael Jackson

and

Stevie Wonder.

Good for him! His new album

Trust Me

drops

Nov 12.



Labels: CRAIG DAVID
CONTINUE READING THIS POST ....
posted by Toya @ 11:36 PM |

KEYSHIA COLE: VIBE COVER & TV APPEARANCE....
Keyshia Cole

graces the cover of the

December

issue of

Vibe

magazine. I never had Keyshia as the topless type to even do a shoot like this. She's never displayed any traits that show off her kind of sexuality. Change is good I guess:
Keyshia Cole also put in an appearance on the

Tyra Banks

show where she performed her latest new single

'Shoulda Let You Go'

and she did a nice job. The song is pure hotness and her album Just Like You has been getting constant spins in my place. And her reality show

The Way It Is 2

aired this week. The performance as well as the interview is after the cut.
SHOULDA LET YOU GO - PERFORMANCE ON TYRA
INTERVIEW
INTERVIEW PART 2
Labels: KEYSHIA COLE
CONTINUE READING THIS POST ....
posted by Toya @ 11:36 PM |

OMARION & BOW WOW: SLAM & SHE'S LEAVING ME [NEW MUSIC]....
Omarion
and
Bow Wow
are gearing up to release their forthcoming album
"Face Off"
(out
Dec 11th
). You can now hear two tracks.
Slam,
which features
Chris Brown,
is a very average R&B cut, whilst
She's Leaving Me
(which I just couldn't be arsed to listen to, is just a snippet):
The other tracks I've posted include
"Hood Star", "Girlfriend"
and
"Designated Driver".
I think I like DD the best out of all the leaked shit but this album sounds like its bordering on corny.
Labels: BOW WOW, CHRIS BROWN, OMARION
CONTINUE READING THIS POST ....
posted by Toya @ 11:35 PM |

Monday, October 29, 2007
CELEB SPOTTINGS: R&B SINGERS OUT & ABOUT ....
Nicole Scherzinger

performed at the

1st Annual KIIS FM Homecoming Concert

this past weekend. All images are in HQ:
I'm pretty sure she bored the crowd senseless but at least she tries and has more enthusiasm than a certain

'Me & You'

singer.
American Idol

winner

Jordin Sparks

was there as well as

Keri Hilson,

who also performed: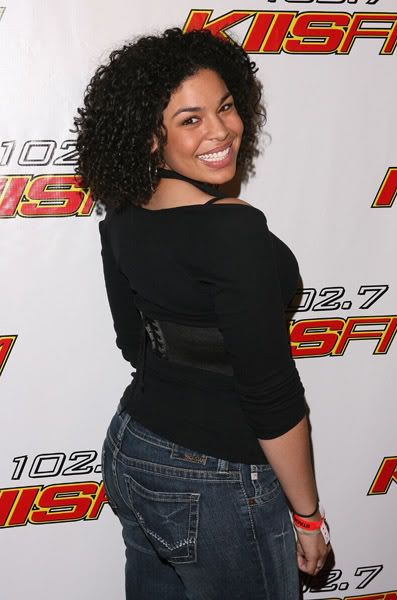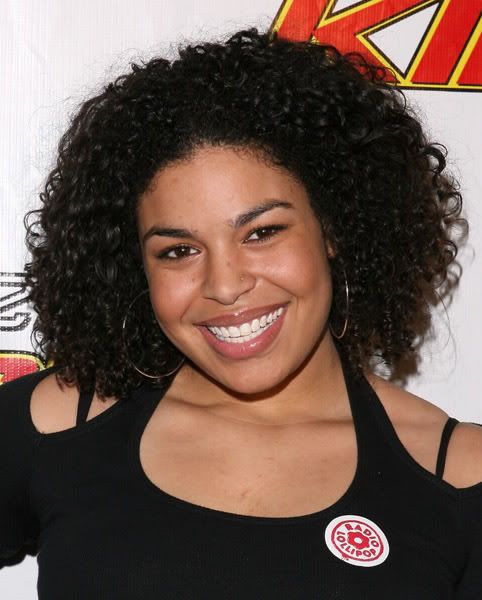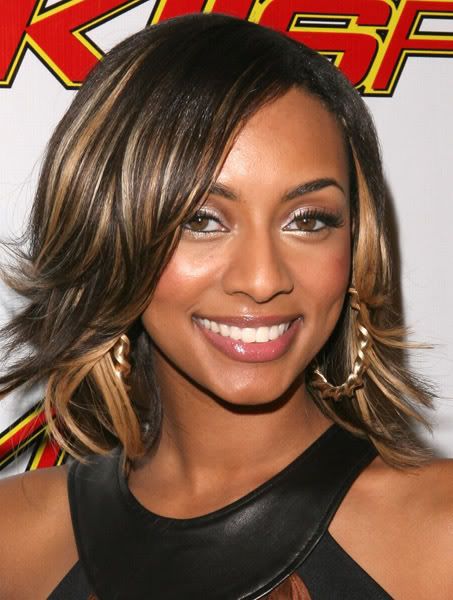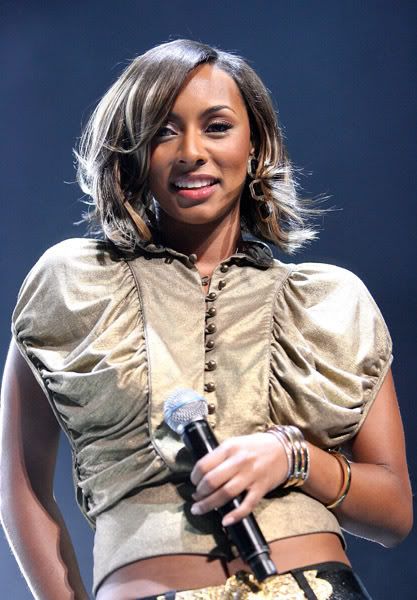 Wow. She's gotten bigger. I didn't expect her to put on weight. She was not as big on American Idol. Anyway, her new album drops

Nov 20th.





Lloyd, Timbaland

and Nicole Scherzinger backstage: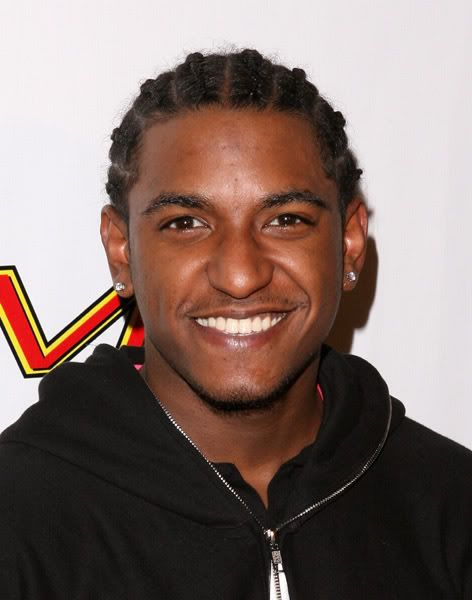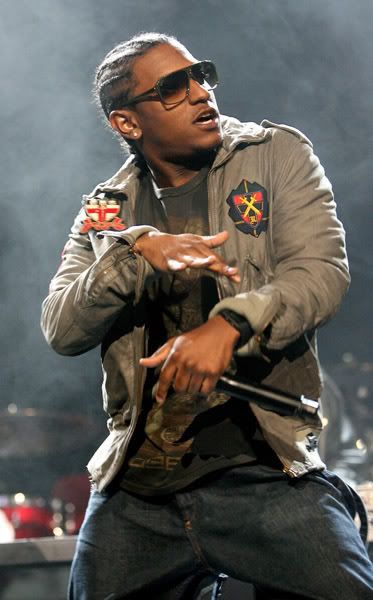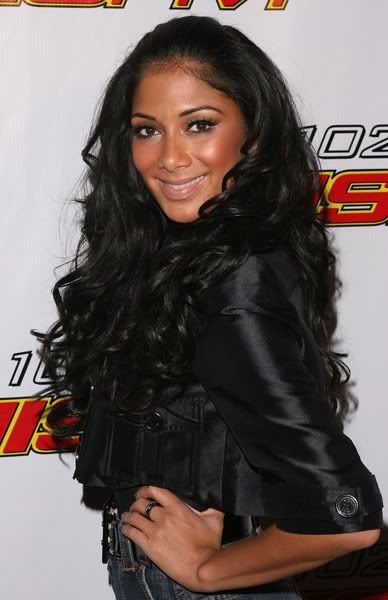 Lloyd is one funny ass looking creature.



Rihanna

was spotted out and about again for the 2nd time in her Native Barbados. All images are in HQ: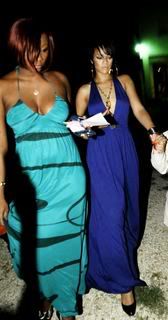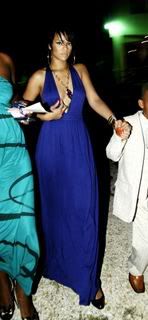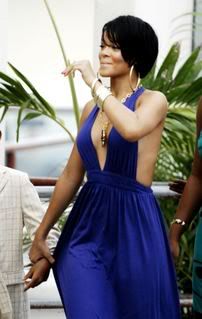 Cute.



Justin Timberlake

did some bumpin' and grindin' at his

FutureSex/LoveSounds

concert back in Australia over the weekend: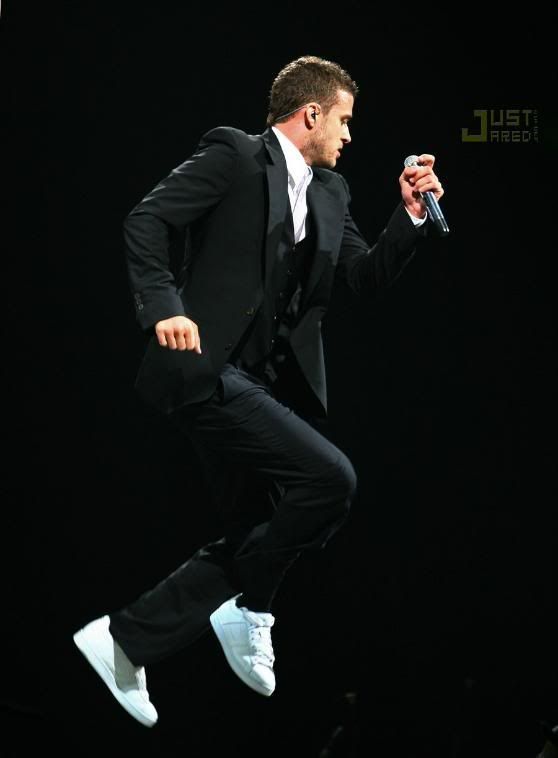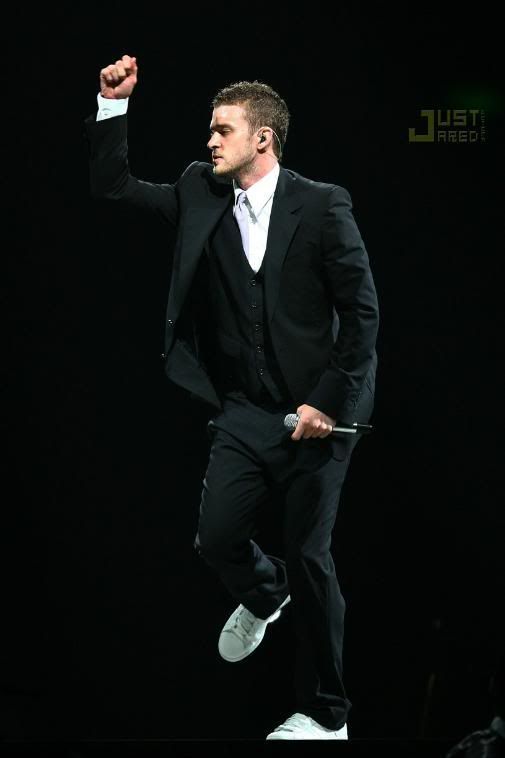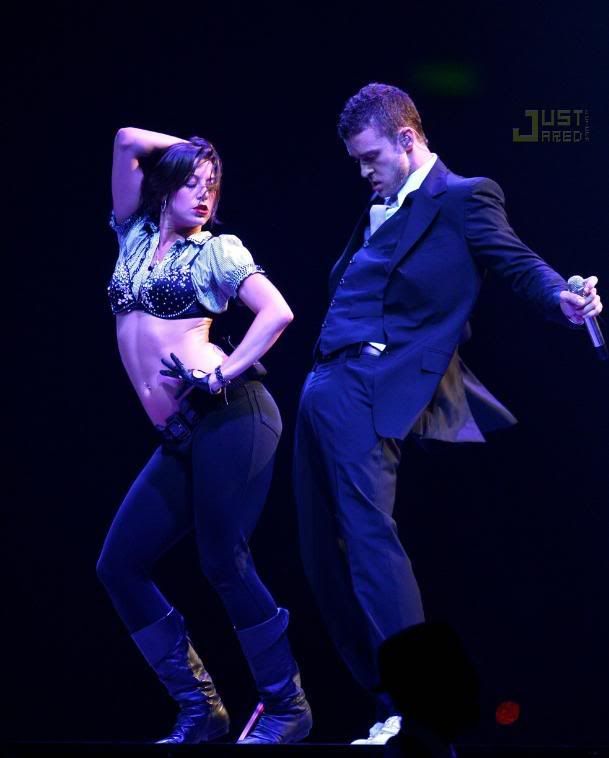 I still jam to that album. But I jam to Britney's MORE.

Anyway, here's more pictures of

Beyonce

performing her tour back in India this weekend: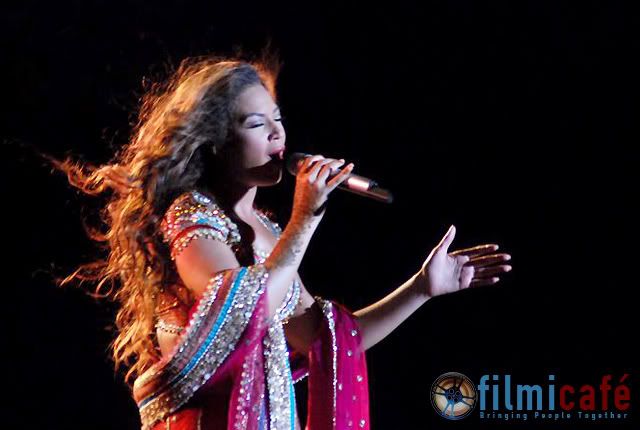 The Indian outfit looks cute on her.



Craig David

was spotted out and about in London:


WOW. He looks rooouuugghhhh! His new album TRUST ME is in stores 12th Nov so be on the lookout!
Jennifer Hudson
attended
Tiffany & Co. Hosts The Launch of The 2008 Blue Book Collection: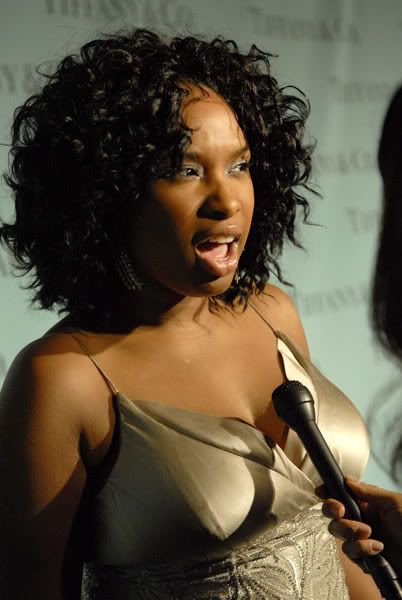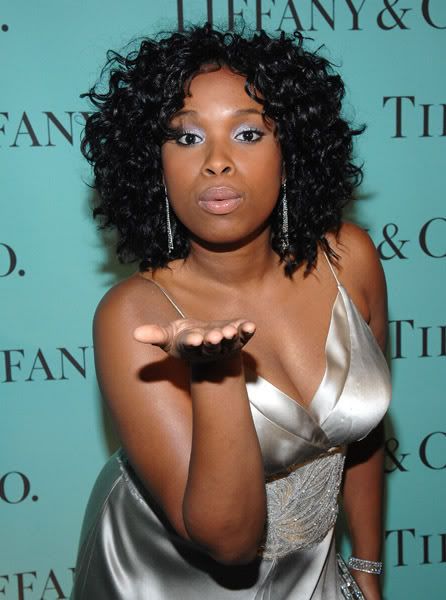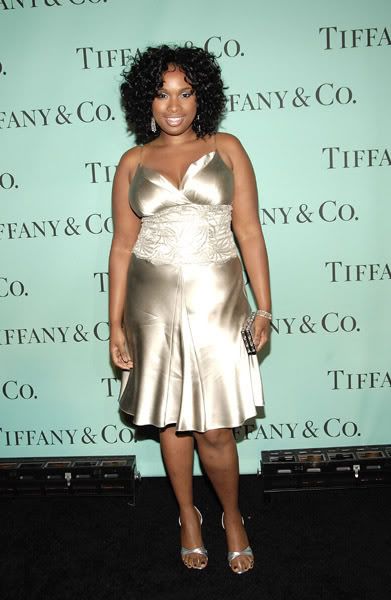 She's so blah.



Kelly Rowland

was really living it up in London this past weekend. She looked really really really cute: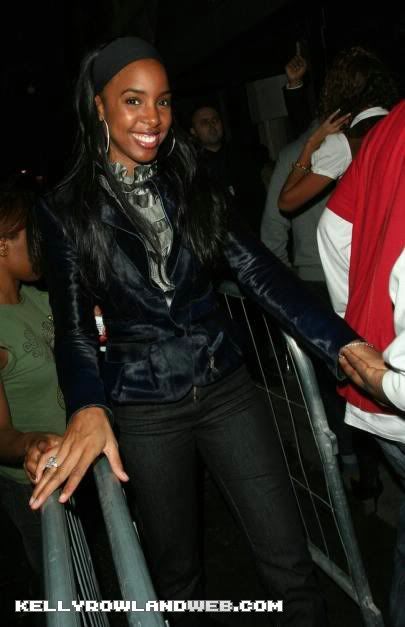 She was spotted rocking a pale pink nike tracksuit at

Nobu

and then she was spotted leaving

Volstead

nightclub.



Tatyana Ali

and her younger sister were spotted clubbing it up in NY: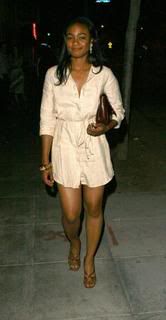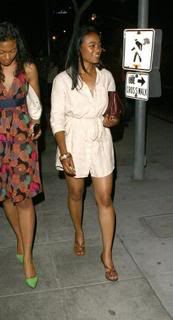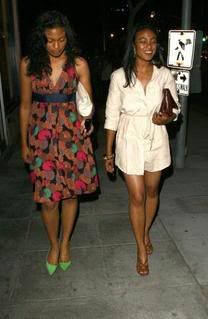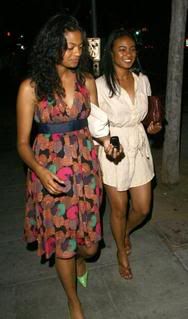 Her sister is prettier than she is. But other than that, they both looked cute. Stay tuned.
Labels: BEYONCE KNOWLES, CRAIG DAVID, JENNIFER HUDSON, JORDIN SPARKS, JUSTIN TIMBERLAKE, KELLY ROWLAND, KERI HILSON, LLOYD, NICOLE SCHERZINGER, RIHANNA, TATYANA ALI, TIMBALAND
CONTINUE READING THIS POST ....
posted by Toya @ 5:47 PM |

Name: Toya
Home:
About Me:
See my complete profile


SUBSCRIBE TO MY RSS-FEED:

Contact Me
Email: toyasworld2007@yahoo.com
Navigation
DONATE TO THE CAUSE:
R&B Hotness!
Previous Post
Archives
Shoutbox
Fansites