Thursday, September 20, 2007
CIARA: I WILL NOT LOSE [NEW AD]....
Rocawear

has debuted yet another print ad featuring singer

Ciara

and she looks really cute. Probably the best one I've seen so far: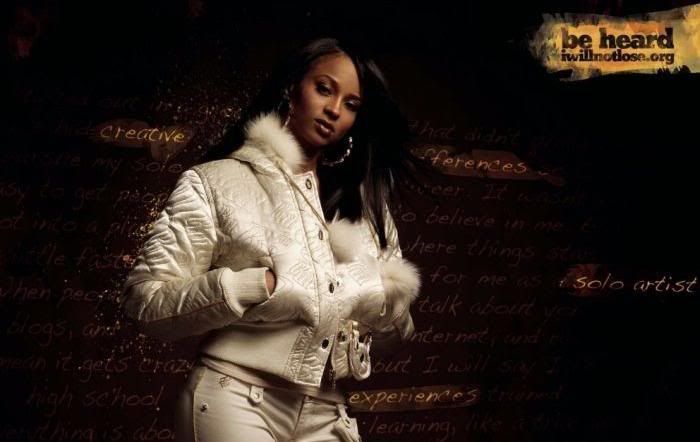 [SPOTTED @ BROWN SISTA]
[CLICK PICTURE FOR FULL IMAGE]
I saw the ad a couple days ago and was even sent an email but the quality was pretty poor so I decided not to post until a better quality resurfaced. It has, thanks to

Brown Sista.

I love the beige pants and the jacket is cute too. I can very much see myself rocking this outfit, well, save for the boots which are ugly. The picture is the latest in a long line Rocawear print ads for their

"I Will Not Lose"

campaign.
Labels: CIARA
posted by Toya @ 4:17 PM

|
Name: Toya
Home:
About Me:
See my complete profile


SUBSCRIBE TO MY RSS-FEED:

Contact Me
Email: toyasworld2007@yahoo.com
Navigation
DONATE TO THE CAUSE:
R&B Hotness!
Previous Post
Archives
Shoutbox
Fansites