Wednesday, July 18, 2007
JUST LIKE YOU - KEYSHIA COLE'S ALBUM COVER ….
So um,

Keyshia Cole's

cover for upcoming new album

Just Like You

has just been unveiled. Is this supposed to be some kind of joke? Please tell me this was put together by some inexperienced photoshopper? I am dying around these parts. Really: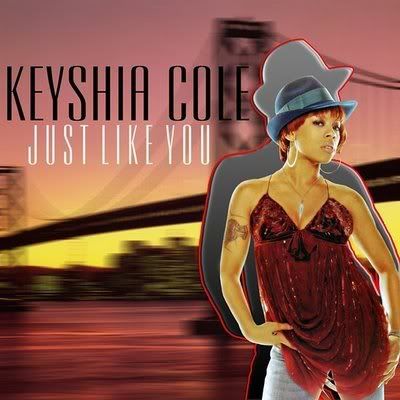 I am seriously praying that this is fan-made and not the real deal because if it is the real deal, they have messed up real badly on this and need to go back to the drawing board. The new album is set to drop 18th September 2007. I love Keyshia's music and can't wait to buy the new album but this right here takes the muthafuggin' biscuit.
Labels: KEYSHIA COLE
posted by Toya @ 9:49 AM

|
Name: Toya
Home:
About Me:
See my complete profile


SUBSCRIBE TO MY RSS-FEED:

Contact Me
Email: toyasworld2007@yahoo.com
Navigation
DONATE TO THE CAUSE:
R&B Hotness!
Previous Post
Archives
Shoutbox
Fansites