Wednesday, July 18, 2007
COMEBACK - KELLY'S NEW SINGLE COVER ...
Well, it appears that

Kelly's

2nd single for

"Comeback"

is going ahead as here is the official cover. In light of the situation concerning Kelly's poor album sales for

Ms Kelly

and her recent stage collapse, I don't think this was the "comeback" we were all expecting: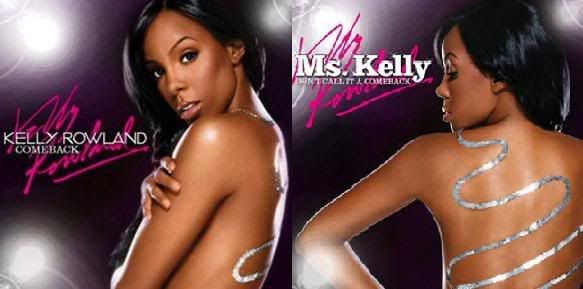 I don't even know if this track can save Kelly's album. Most of her fans were opting for

Work,

which is a stronger single choice in my opinion but what do I know? I'm just a music blogger. I don't work in the industry but I DO have a strong ear for a song that is radio-savvy and this is not. And I'm quite tired of seeing the same pictures recycled over and over from previous photoshoots, though you got to admit, the back shot is pretty clever.
Labels: KELLY ROWLAND
posted by Toya @ 5:31 PM

|
Name: Toya
Home:
About Me:
See my complete profile


SUBSCRIBE TO MY RSS-FEED:

Contact Me
Email: toyasworld2007@yahoo.com
Navigation
DONATE TO THE CAUSE:
R&B Hotness!
Previous Post
Archives
Shoutbox
Fansites